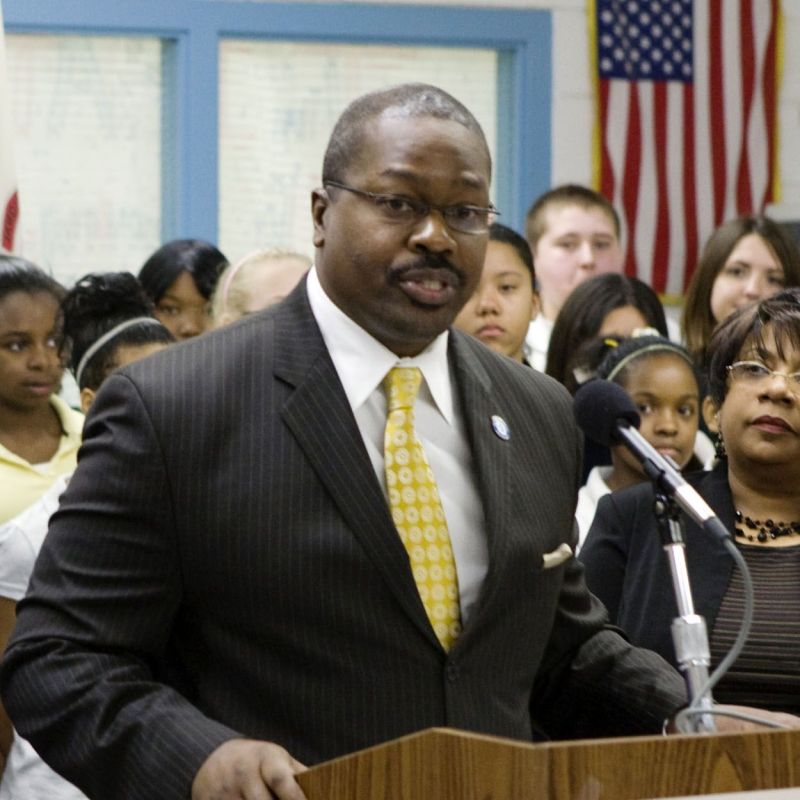 As a superintendent in three school districts, Walter Milton Jr's. strategies for raising low-income student achievement have included single-sex classrooms, student uniforms and an International Baccalaureate college credit program.
If those sound familiar, it's because they're also all elements of a controversial charter school rejected in December 2011 by the Madison School Board, which named Milton Sunday as one of two finalists for the district's superintendent job.
Scott McFarland, a member of the school board in Springfield, Illinois, where Milton has served as superintendent the past six years, said he was skeptical at first about the single-sex College Capital Preparatory Academies that Milton started for low-achieving middle school students. But the changes so far have begun to show measurable improvements in student achievement, he said.
"One of his major impacts down here has been bringing in some new ideas," McFarland said. "That's one thing I like about his leadership. He's not going to be a status quo kind of guy."
In Springfield, he teamed up local doctors with high school students interested in a career in medicine; instituted a "Real Men Read" program in which local professionals adopt classes and read with them each month; and proposed a sales tax sharing arrangement with the city to generate more revenue.
Milton fought with the local teachers union over budget cuts but also collaborated with teachers on a new evaluation system, McFarland said. The Springfield teachers union president did not return multiple calls seeking comment.
You have free articles remaining.
Milton also clashed with teachers union officials in Flint, Mich., where he was superintendent from 2005 until 2007.
Critics there chastised him for hiring without conducting a background check a former business partner who had been convicted of child molestation, according to news reports. They also raised questions about inaccuracies in the resumes he had submitted when he applied for the job in Flint and a previous superintendent job in Fallsburg, N.Y.
Also, a 2007 New York state comptroller's audit found Milton had been overpaid while superintendent in Fallsburg from 2003 to 2005 and used a district credit card for personal expenses, which he hadn't fully paid back.
Current Fallsburg superintendent Ivan Katz said the district had no comment about Milton's time in the district or the controversies about his past.
"The news accounts certainly speak for themselves," Katz said.
A Springfield School District spokesman said Milton is declining interviews until a community forum in Madison on Thursday.
Prior to Fallsburg, Milton was a teacher and principal in his hometown of Rochester, N.Y. He received a bachelor's degree in African history and African-American studies from Albany State University, a master's degree in education from the State University of New York College at Brockport and a Ph.D. in education from the University of Buffalo.
Milton's contract in Springfield expires at the end of the 2013-14 school year. His current salary is $220,000 plus about $71,000 in benefits.
Be the first to know
Get local news delivered to your inbox!