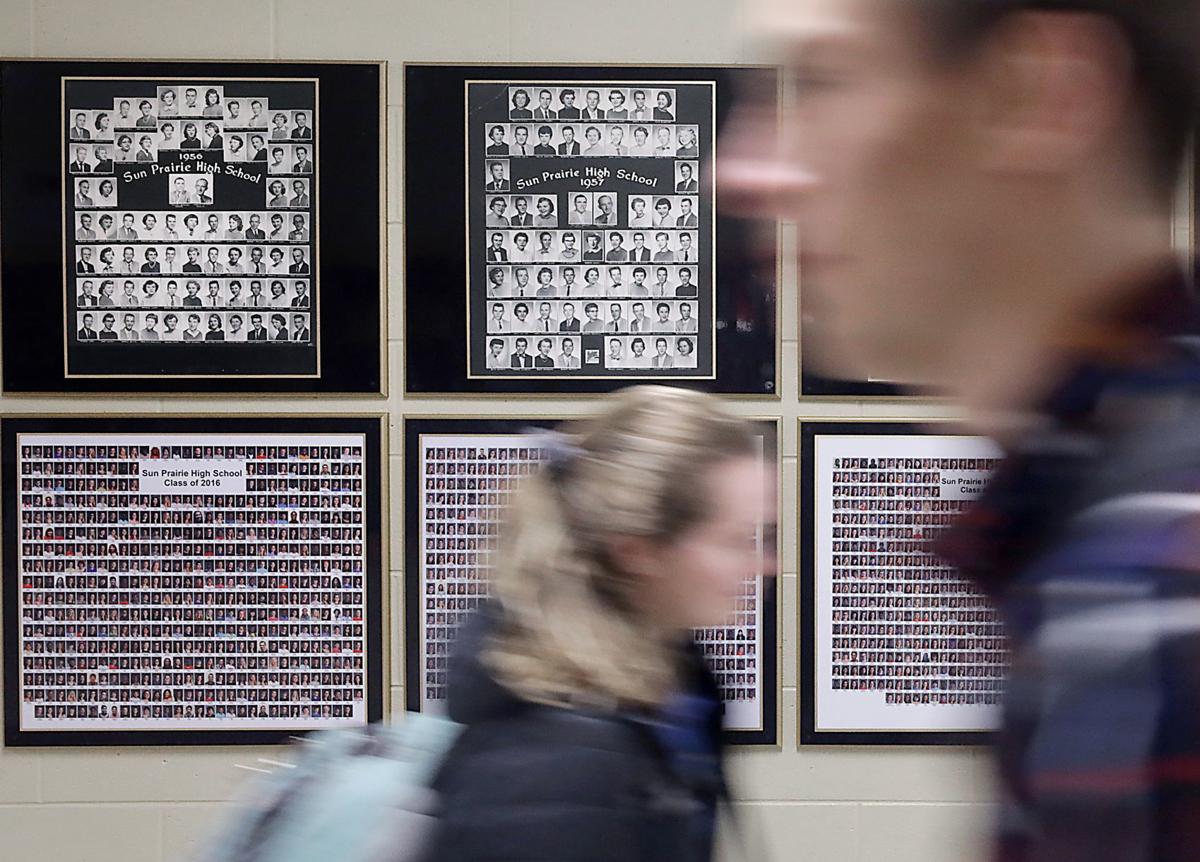 Voters in the Sun Prairie School District will decide next month whether it's time to become the only Dane County community outside of Madison to have more than one traditional high school.
The first of the district's two referendum questions asks for permission to borrow $164 million to build a second, 1,658-capacity high school on land the district owns on the west side of town. A second question asks voters to permanently increase state revenue limits by $5 million a year to defray some borrowing costs; to staff, operate and maintain the new school; and to increase teacher pay.
It's the most expensive of 48 school funding proposals Wisconsin voters will face on the April 2 ballot.
Referendum backers are hoping the many years of planning and public dialogue on how to accommodate the district's enrollment growth, along with the familiarity voters should have by now with the two-school concept, will propel the referendum to victory.
"There's not a shock," said school board member Steve Schroeder. "This has been talked about for years."
If both questions get the thumbs-up, the owner of a house worth $250,000 will pay $320 more in property taxes to the school district each year. The new high school would open in 2022.
Since the 2006 referendum defeat, the district received approval from voters, in 2007, to build a high school and convert the old high school into a middle school, and, in 2016, to build two elementary schools.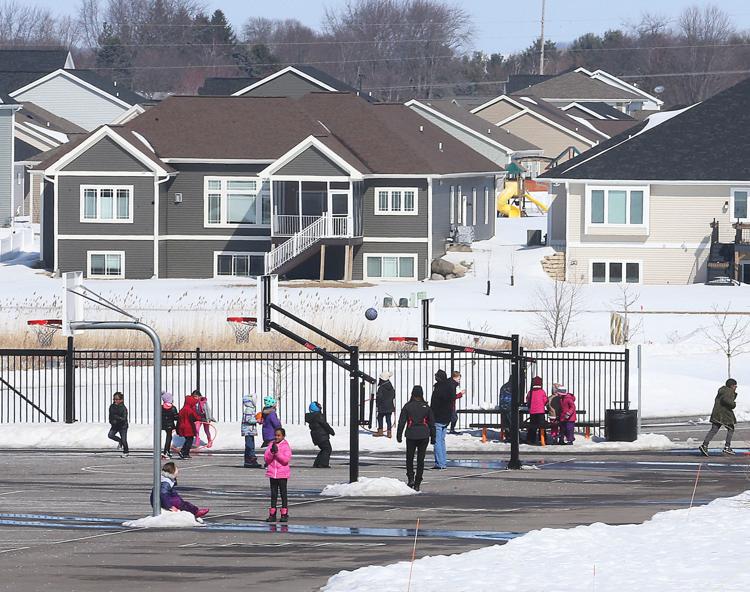 In contrast with a lot of referendum campaigns, Sun Prairie's main argument for voting "yes" isn't an aging, overcrowded school.
Opened in 2010, Sun Prairie High School is airy, modern looking and appears to have plenty of room.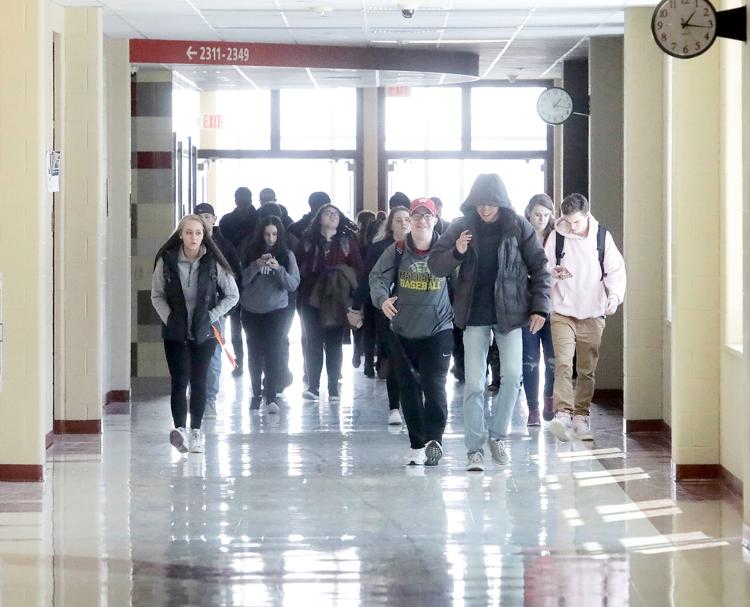 "It can be a little deceiving," Schroeder admitted, but "in four years, it will be over capacity, and keep in mind, that's only three grades."
When the current high school opened, the old high school was converted into an "upper" middle school housing grades 8 and 9, while two existing middle schools became home to sixth- and seventh-graders, and the high school took grades 10 through 12.
If the April 2 referendum passes, the district will revert to a more traditional grade configuration, with sixth- through eighth-graders in the three middle schools and ninth- through 12-graders at the two high schools.
For now, optimism
Prospects for that happening look good.
And while some have spoken out against the need for two high schools and the referendum's cost, supporters say they know of no organized opposition to the effort.
"I am not hearing anything that says it won't pass," said Heather Reeder, who has three children in the district and served on the district's Secondary School Space Planning Committee.
The proposed school for grades 4 through 6 would be built on land already owned by the district. Improvements to two elementary schools, the middle school and the high school are also envisioned.
School officials noted that a 44-member committee worked for more than nine months to come up with plans for the referendum — leaving almost no possibility unexplored.
Quinn Williams, a 16-year-old sophomore and committee member, said the group considered 34 options for accommodating the sixth- through 12th-grade cohort, including adding to the existing high school, putting in mobile classrooms and creating specialty high schools such as one focused on technical education.
You have free articles remaining.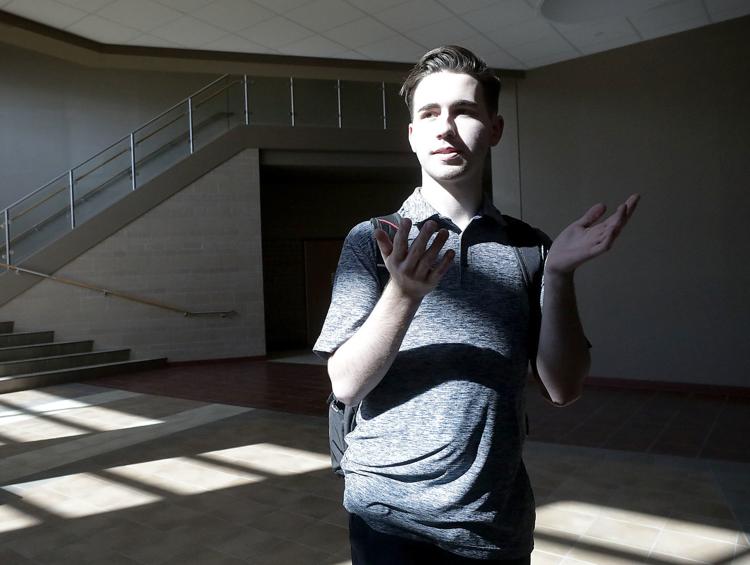 Sun Prairie residents also exhibit less of the opposition sometimes seen in small communities to development and population growth — especially among older residents on fixed incomes.
Mayor Paul Esser said when you point out that without growth there's no Costco, for example, and fewer health care providers, the naysayers come around.
"In the end, people are generally OK with it," he said.
Students back plan
During a visit to the high school on March 8, students reported being generally OK with the notion of having a second high school and said they appreciated being given a chance to comment on it.
"They were asking us if we were to have a new high school, what would we want?" said 17-year-old senior Macey Russell. "A lot of the students said a parking lot space."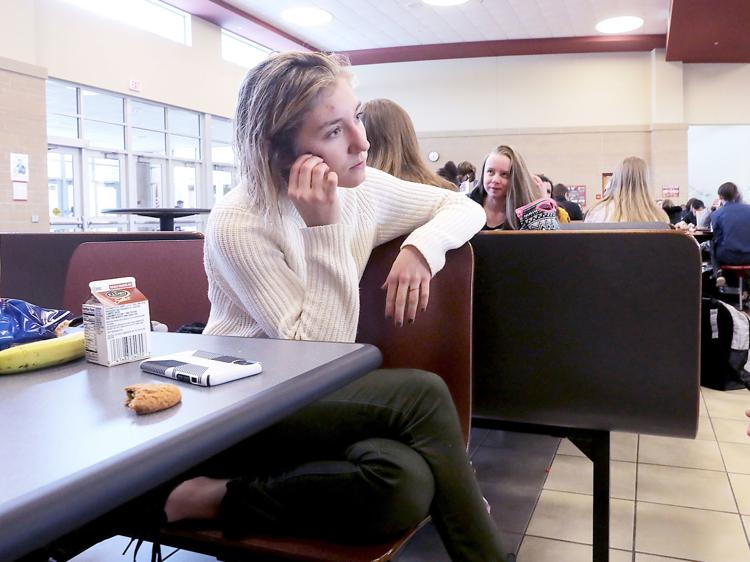 At the top of many minds was how a second high school would affect the district's athletic and other extracurricular offerings.
Junior Eddie Krickl, 16, liked the idea of being "competitive with your friends" at another high school, although Russell said she was wary of allowing students too much freedom in deciding which school to go to out of concern that it could lead to a stampede by the best athletes to one school or the other.
Junior Ann Tess, 16, said she also was on the space needs committee and that, initially, she and other students weren't enthusiastic about the two-school model.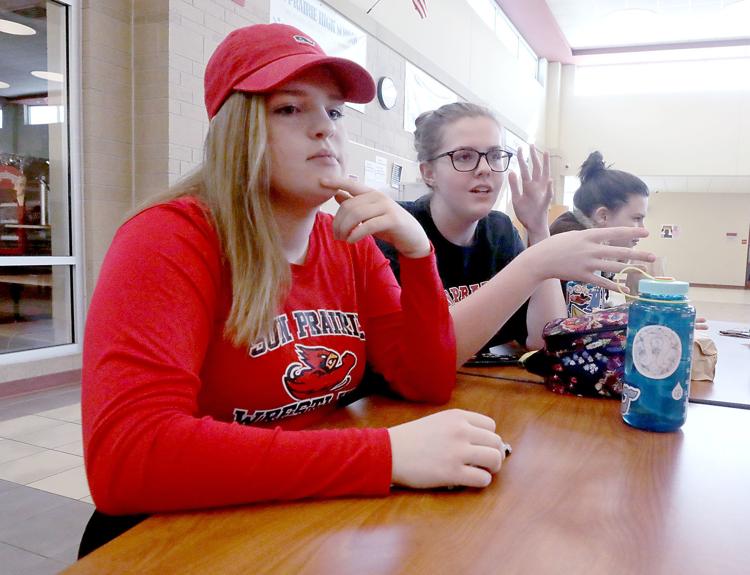 That changed, in part because having two high schools could effectively double the number of slots available for popular school activities.
"As we kept brainstorming and seeing the opportunities that come with a second high school, we kind of all jumped on the train," Tess said. Now, she said, "it's hard to try something new if there are all these people competing for a spot."
"When you have a giant high school, you lose out on a lot of opportunities for kids," Reeder said. She said that a couple of years ago, there were 120 girls trying out for 45 spots on the volleyball team.
She also pointed to the risk of "kids lost in the system" in large high schools, where "you lose that ability for teachers to get to kids."
Athletic complex
In addition to building a second high school, the referendum would reconfigure Cardinal Heights Upper Middle School to serve sixth- through eighth-graders; move the district's alternative high school, Prairie Phoenix Academy, to a separate space at Cardinal Heights; provide professional development space at Cardinal Heights; and build a multipurpose stadium at the district's Ashley Field site.
The expanded athletic complex is seen as not only a place for more district activities, but at only a block and a half from downtown, a convenient venue to rent for outside events and a healthy revenue source for the district.
"We sort of see it like a Breese Stevens," said district communications and engagement officer Patti Lux-Weber, referring to the historic, city-owned stadium on Madison's Near East Side.
State law prohibits school districts from folding capital and operational funding requests into one question, and district officials are advising voters to vote for both or vote for neither.
But if the $164 million question passes and the second one fails, the district will look to put the operating referendum on a future ballot. If the reverse happens, some of the additional money would be used for boosting teacher pay, but for nothing else.
Among the questions to be decided later if both questions pass are which middle schools would feed into which high schools, what extracurricular opportunities would be offered at each school and what the name and mascot of the second high school would be.