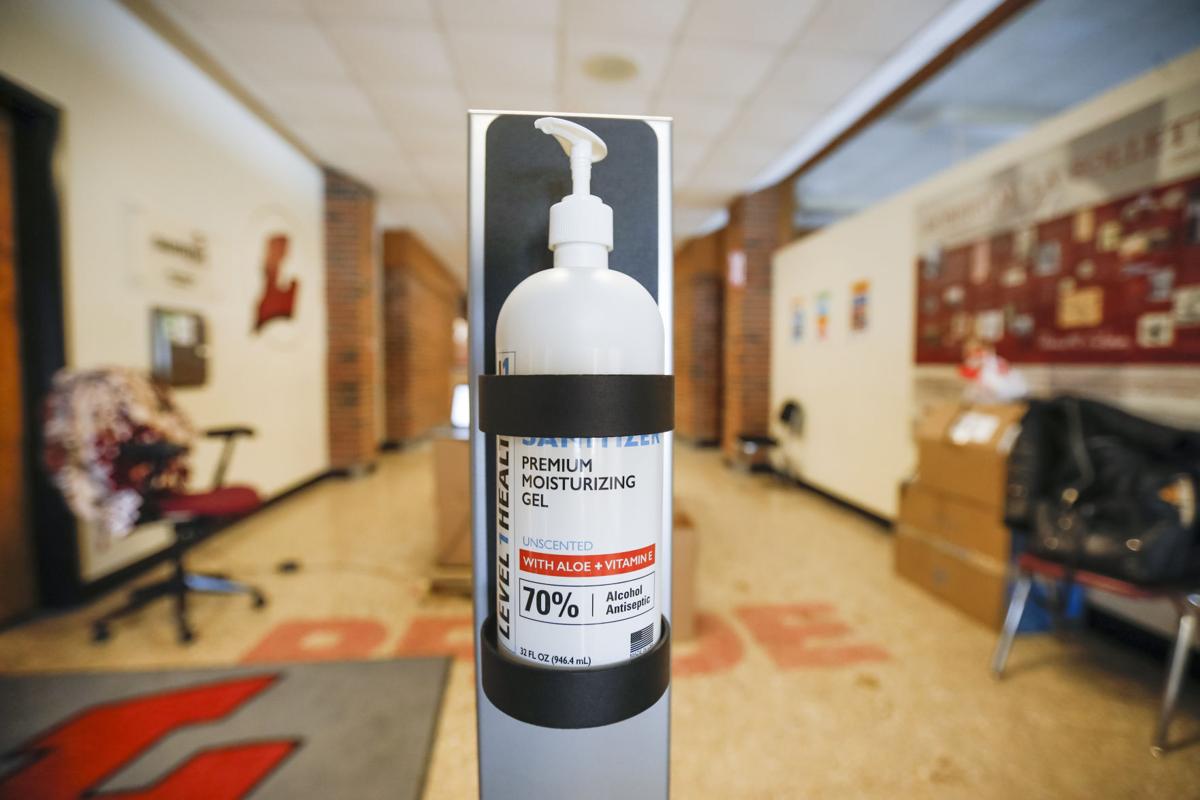 Since schools across the United States moved to virtual learning nearly one year ago, schools have sought expertise to help guide their reopening decision-making.
What they've often found has been unclear, a result of emerging scientific understandings, the politics around the reopening discussion and significant differences among districts in their ability to implement mitigation strategies.
In recent months, though, the guidance has become increasingly similar where offered. Most recently, the Centers for Disease Control released an updated set of guidelines aimed toward schools reopening — about two months after Public Health Madison & Dane County offered its own updated outline.
Here's how the two sets of guidance line up on a variety of subjects related to reopening schools:
Should schools reopen?
In short, both the CDC and PHMDC say it's possible for some schools to open safely.
"Evidence suggests that many K-12 schools that have strictly implemented mitigation strategies have been able to safely open for in-person instruction and remain open," the CDC wrote.
Guidance from both suggests that schools can reopen safely depending on a long list of other factors and acknowledge that circumstances may be different depending on the district. They both recommend phasing in reopening beginning with elementary-aged students and retaining a virtual option for families who are not ready to send their child back for in-person instruction.
"At this time, data and science most strongly support low risk school environments in elementary school settings with infection-control measures in place," PHMDC wrote in a Dec. 14 frequently asked questions document. "As a result, we recommend that schools open using a phased approach with elementary grades first, and decide on opening further based on school/district circumstances, and the latest available local and national data."
PHMDC had created metrics last August that took the decisions out of Dane County school leaders' hands. A court challenge made those not mandatory for schools to follow, but for months the departments continued to advise districts to make decisions based on them anyway.
By December, however, PHMDC removed its school reopening metrics guidance.
"As time passes, we learn more and more about this disease," Board of Health chair Jerry Halverson said in a press release announcing the new guidance. "These recommendations mark a shift in understanding and show that Public Health uses the latest data and science when putting forth recommendations for the health and safety of the community."
The CDC's recent release brings numbers back into the equation — and puts Dane County in the most restrictive group possible based on the number of positive cases per 100,000 residents over the past seven days. The CDC announced four tiers (down from the department's previous five) based on community transmission: Low, moderate, substantial and high.
Dane County is "high" for the new cases metric, but the "low" for the percentage of positive tests. The CDC recommends following the higher threshold, however, putting the county in the most restrictive area.
In the "high transmission" threshold, the CDC recommends elementary schools act in hybrid or reduced attendance learning modes with required 6 feet or more physical distancing. Middle and high schools should be in virtual instruction in this threshold "unless they can strictly implement all mitigation strategies, and have few cases; schools that are already open for in-person instruction can remain open, but only if they strictly implement mitigation strategies and have few cases," according to the guidance.
Masks
Both the CDC and PHMDC recommend masks in the strongest terms.
In Madison, it's no issue, as all students age 5 and over and staff will be required to wear masks under PHMDC's mask mandate.
Distancing
The two entities also support six feet of distancing.
Both, however, acknowledge that it may not always be feasible, with PHMDC requiring schools have six feet between people "to the greatest extent possible," and the CDC recommending that distancing with the same language for schools in the low and moderate transmission zones.
The CDC's recommendations get more strict in the substantial and high transmission thresholds, when they state that "physical distancing of six feet or more is required."
It's a significant point because with those distancing measures in place, schools are unlikely to be able to fill their classrooms to normal capacities. That means some sort of hybrid option is necessary, and depending on the number of families that choose to remain virtual or attend in-person, some students may have to move to different classrooms to keep distancing in place.
Some researchers and those pushing for schools to reopen have argued that three feet of distancing is enough, which would allow classrooms to be more full with in-person students, but both the CDC and PHMDC recommend six feet.
Ventilation
Ventilation, which has been cited as among the most significant mitigation measures by researchers and scientists in recent months, is briefly mentioned by the CDC.
The CDC includes ventilation within its "cleaning and maintaining healthy facilities" section, adding that schools should improve it "to the extent possible such as by opening windows and doors to increase circulation of outdoor air to increase the delivery of clean air and dilute potential contaminants."
It also suggests schools "consider ventilation system upgrades or improvements and other steps to increase the delivery of clean air and dilute potential contaminants in the school," with a list of specific changes like increasing air filtration.
"Ventilation" is not mentioned among PHMDC's guidance.
Cohorting
Both the CDC and PHMDC recommend "cohorting" groups of students to minimize contacts among multiple adults throughout the day.
"Limit mixing between groups such that there is minimal or no interaction between cohorts," the CDC wrote in its guidance.
That includes eliminating the use of shared spaces like lunch rooms.
PHMDC's requirements include "ensuring that student and employee groupings are as static as possible by having the same group of students stay with the same employees as much as possible."
Other mitigation measures
Both the CDC and PHMDC mention other mitigation techniques, stressing the importance of handwashing, adequate supplies and cleaning.
PHMDC's order requires schools develop and implement policies and procedures on hygiene, cleaning and protective measures.
Among other practices both cite as key is staying home when sick and having a contact tracing system in place for when there are positive cases.
Share your opinion on this topic by sending a letter to the editor to tctvoice@madison.com. Include your full name, hometown and phone number. Your name and town will be published. The phone number is for verification purposes only. Please keep your letter to 250 words or less.