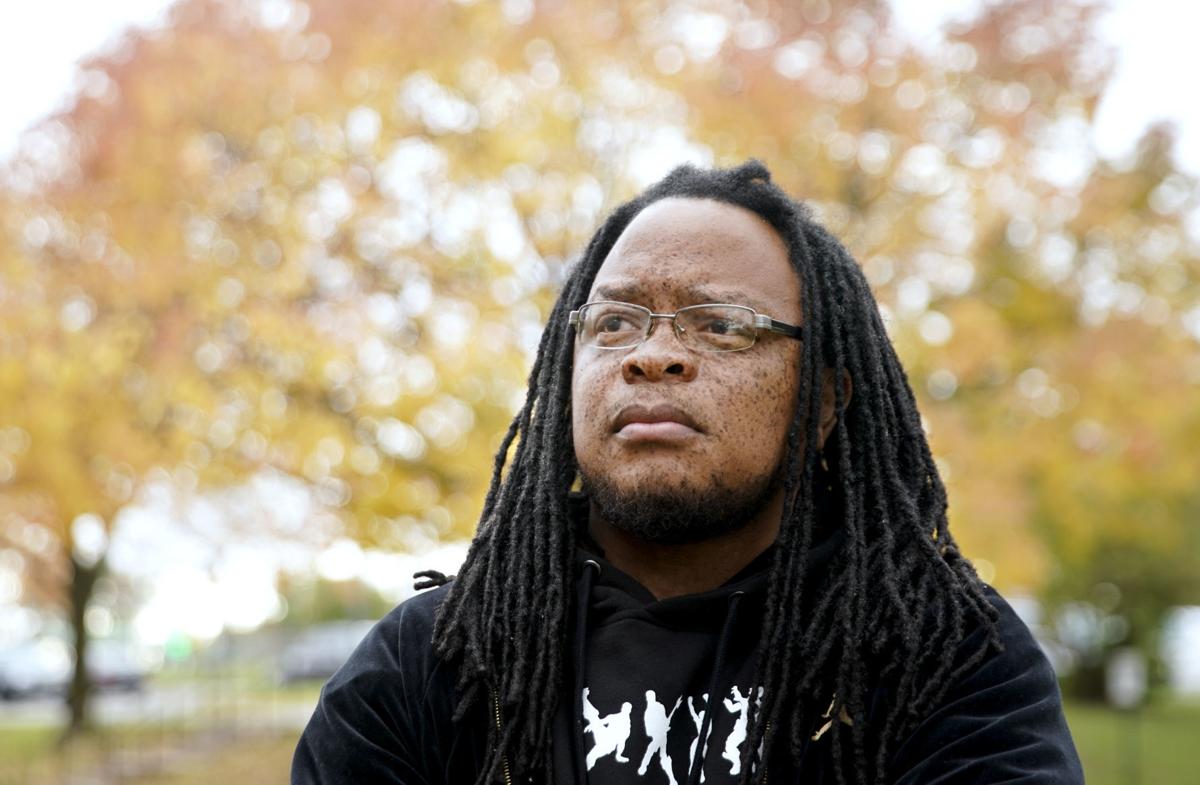 A black security guard who was fired from West High School after telling a student who called him the N-word not to use the slur — and repeated the word itself — is appealing his termination, saying the district's zero-tolerance policy toward such language by staff ignores crucial context.
Messages of support flooded Marlon Anderson's Facebook page after he posted a brief description of the incident Wednesday. Anderson had worked for the Madison School District for 11 years.
"I had no idea I was going to be terminated, because I didn't understand that zero tolerance meant there is no context attached to the word," Anderson told the Wisconsin State Journal. "I need the district to answer the question of how can a black man lose his job for telling a student to not call him the N-word."
"Regardless of context or circumstance, racial slurs are not acceptable in our schools," West High School Principal Karen Boran said in an email to families Wednesday.
But to the 48-year-old Anderson and his supporters, context in this case is everything.
On Oct. 9, Anderson, who had worked at West for three years and at East High School for eight years before that, said he responded to a call about a disruptive student who was being escorted out of the school by an assistant principal.
When the situation with the male student escalated, Anderson said, the student, who is also black, started calling Anderson the N-word along with other obscene words.
In response, Anderson said he repeatedly told the student to stop saying the word with phrases like, "do not call me that," "do not call me that word," and "do not call me a N-word," although he used the actual word at the time.
Throughout the exchange with the student, Anderson said the assistant principal, Jennifer Talarczyk, did not try to get the student to stop saying the slur, which Anderson said administrators have done when he has been called the N-word by students before.
He also said Talarczyk turned on the microphone on her radio and moved it close to him, causing his comments to be broadcast to other staff with radios, which he said made him feel "targeted."
Attempts to reach Talarczyk on Thursday were unsuccessful.
This school year, changes to the district's disciplinary policy, or Behavior Education Plan, established stiffer penalties for middle and high school students who use offensive language, obscene gestures or racial slurs against staff members.
Such behavior could result in an out-of-school suspension of one to five days.
In a statement, Madison School Board President Gloria Reyes said the district has "taken a tough stance on racial slurs" in an attempt to improve the school climate for students and staff.
She said the board has heard from community members "about the complexity involved" in Anderson's case and said the body will "review our approach, the underlying policies and examine them with a racial equity lens, understanding that universal policies can often deepen inequities."
In an interview with the State Journal, Reyes said the termination decision was in line with the policy and past practices of staff being fired for using racial slurs, but said she believes "context does matter here."
In light of the incident, Reyes said she wants to review policies on discrimination, professional conduct and how human resource personnel conduct investigations.
Support emerges
Outrage over the firing grew among members of Madison's black community Thursday. In a lengthy Facebook post, Kaleem Caire, who runs an independent charter school serving predominantly low-income, minority students, called the zero-tolerance policy "lazy, harmful and [hole]-punched" and said it allows the district to avoid "looking at the context in which such a word (or any other) is used."
In an interview with the State Journal, Caire, who is also the former CEO of the Urban League of Greater Madison, said context should always be taken into account in such incidents, no matter the race of the person saying the slur.
"I think that if we're going to be about justice, we should be about justice at all times," Caire said.
He said the way Anderson used the N-word was not meant to disparage the student and should not be an offense that leads to termination, adding he believes someone should be fired if he or she uses a slur in a derogatory manner.
Anderson said if the situation involved him being angry and calling a student a derogatory term, "I should probably be fired." But that was not the case last week, he said.
Brandi Grayson, a local activist in the black community, also said context needs to be taken into account, adding that if a white employee uses the N-word with a black student, it creates a "different power dynamic."
Gloria Ladson-Billings, a UW-Madison education professor and advocate for black students, said policies that don't consider context "will always be problematic."
"Such policies ignore common sense in favor of expediency," she said. "Educators should know better."
Over lunchtime Thursday, West High's Black Student Union organized a community forum to discuss the incident, said Anderson's wife, Ozanne Anderson. The couple's 17-year-old son, Noah, who is the middle child of three sons, is president of the school's Black Student Union.
Ozanne Anderson said the district would rather deal with the use of the N-word than "the systematic oppression that comes to that word."
Some students at the Near West Side school are planning to walk out of classes Friday in support of Anderson.
Appealing decision
Doug Keillor, executive director of Madison Teachers Inc., the union that represents teachers and other district employees, said Thursday the union had appealed Anderson's termination.
He said there's "no way" Anderson should have been fired over the incident.
In his appeal, Keillor suggests the sides immediately enter into hearings and skip the usual preliminary steps of having a supervisor and the director of human resources review the case.
"I think this specific circumstance is going to raise the issue of amending the policy," Keillor said. "This is a situation that clearly shows context matters."
---
State Journal reporter Chris Rickert contributed to this report.
"(H)ow can a black man lose his job for telling a student to not call him the N-word(?)"

Marlon Anderson, fired security guard