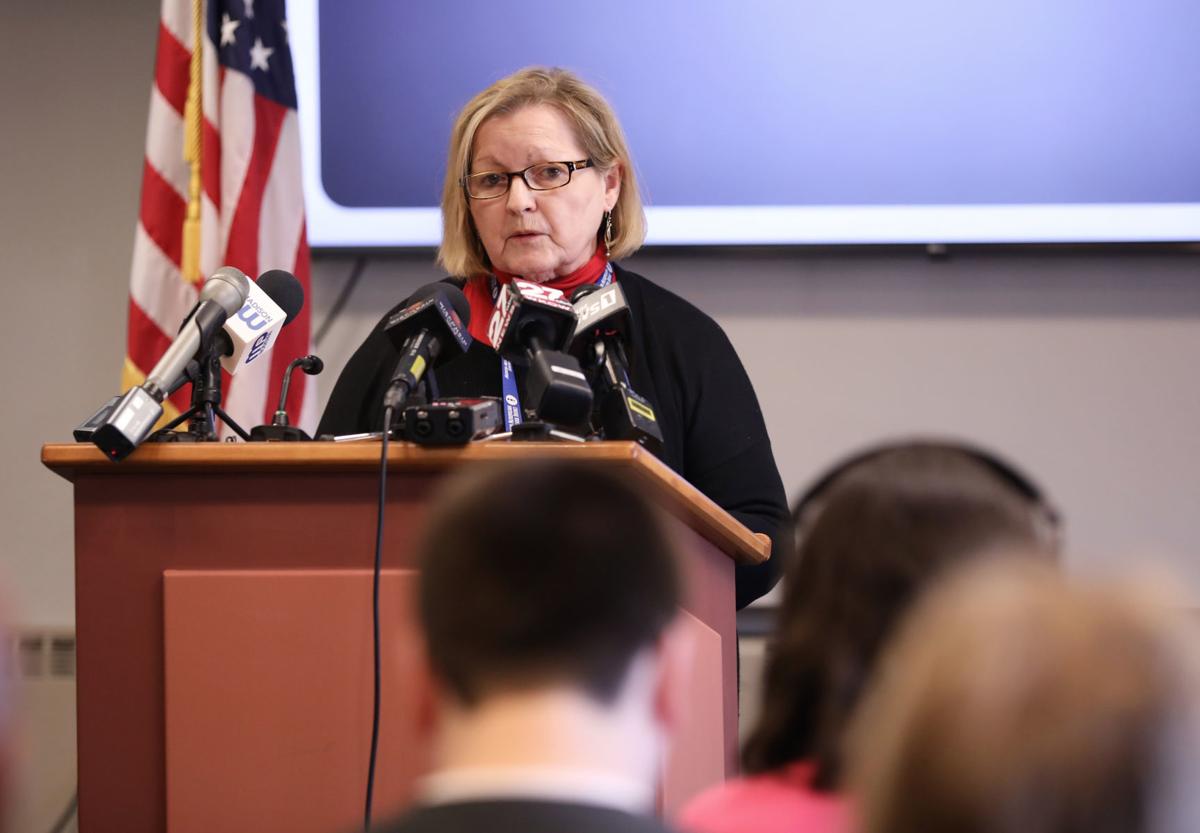 Hours after the Madison School District moved up the timing of its spring break to prevent the spread of the coronavirus, the plan was upended Friday by a directive from Gov. Tony Evers to close all Wisconsin schools Wednesday at 5 p.m.
The state's second-largest school district will hold classes Monday and Tuesday and close after that, a day earlier than the state requirement. Classes are now scheduled to resume April 6, though state officials could extend the closure depending on the status of the COVID-19 outbreak.
During the unprecedented hiatus, the district is not requiring students shift to online instruction — a move colleges and universities, including UW-Madison, have announced in recent days.
"When school is closed, we will not have required academic instruction," interim superintendent Jane Belmore said at a news conference Friday afternoon. "We will however provide books, packets and enrichment opportunities for all students at every grade level."
She said the district is not pursuing online instruction, which was an option it had been exploring, because there are technical difficulties in getting internet access to all 27,000 students, "student-related instructional need difficulties," and staff and family issues to take into consideration.
But if the closure extends longer than the anticipated reopening date of Monday, April 6, Belmore said those plans may have to change.
"We recognize the surreal circumstances and the impact these circumstances are having on all of us," Belmore said. "We encourage our students to continue to find and create moments of familiarity and maintain other routines as much as possible."
If parents decide to keep their students home Monday and Tuesday, the absences will be excused, Belmore said.
She said, at this point, no students or staff are known to have tested positive for COVID-19, the disease caused by the new coronavirus.
The state Department of Public Instruction requires students receive a set number of instructional hours a year, which could be affected by the two-and-a-half week closure.
Deputy state Superintendent Michael Thompson said in an interview Friday districts can apply for waivers to the requirement based on "extraordinary situations."
The order to close, which was issued by the state Department of Health Services at Evers' direction, follows mandates in other states shutting down their school systems.
"School districts have been considering, thinking about school closures for the last several weeks," Thompson said. "I don't think any school is caught off guard."
He said DPI will provide assistance to school districts that want to switch to online instruction on how to do it.
Far-reaching impacts
With students at home until at least April 6, the shuttering of schools could have far-reaching impacts.
The order to close could particularly affect students living in poverty, who may receive two free daily meals at school.
To fill the gap, Chad Wiese, the Madison School District's executive director of building services, said there will be 10 sites around the district to provide daily breakfast and lunch to students, similar to what is done during the summer.
"We have that plan put together and ready to go," he said.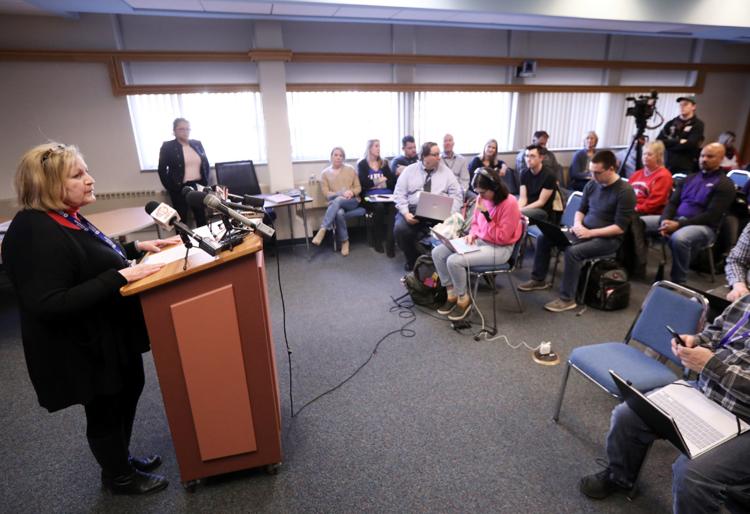 Parents will also need to scramble to find child care options.
Belmore said she would be meeting with Mayor Satya Rhodes-Conway and community organizations over the weekend to try and identify ways to support families who will now be facing unexpected child care challenges.
Earlier Friday afternoon, the Madison School Board voted to shift its spring break up from starting on the week of March 30 to the week of March 23 and add two days to it, in an attempt to prevent the spread of the coronavirus.
But shortly before Madison's news conference was scheduled to start, the calendar change was scrapped by the state-wide directive to close all public and private schools.
Following the guidance of Public Health Madison and Dane County, the district had planned to only close a specific school if a student or staff member there was confirmed to have COVID-19.
Belmore said that approach "was becoming more untenable."
"It would have been action that would be far too late," she said.
School Board President Gloria Reyes said the board still plans to meet on March 23 — a meeting scheduled to include important votes on health insurance changes and authorizing two referendums for the November ballot.
"We are trying to be really innovative and look outside the box on how to resolve the issue of having a lot of people in one room, so we will rely on technology to do some remote work," she said. "We really want to try as much as we can to continue business."
Concerned about COVID-19?
Sign up now to get the most recent coronavirus headlines and other important local and national news sent to your email inbox daily.