The Madison Children's Museum is hoping a new exhibit will help it climb out of the depths of the pandemic.
A hub of children's activities and imagination since it was founded in 1980, the museum has been shuttered since March 2020 along with many places amid the COVID-19 pandemic. With the area's vaccination rate climbing, the museum will reopen to members June 3 — 447 days after closing — and to the general public three weeks later.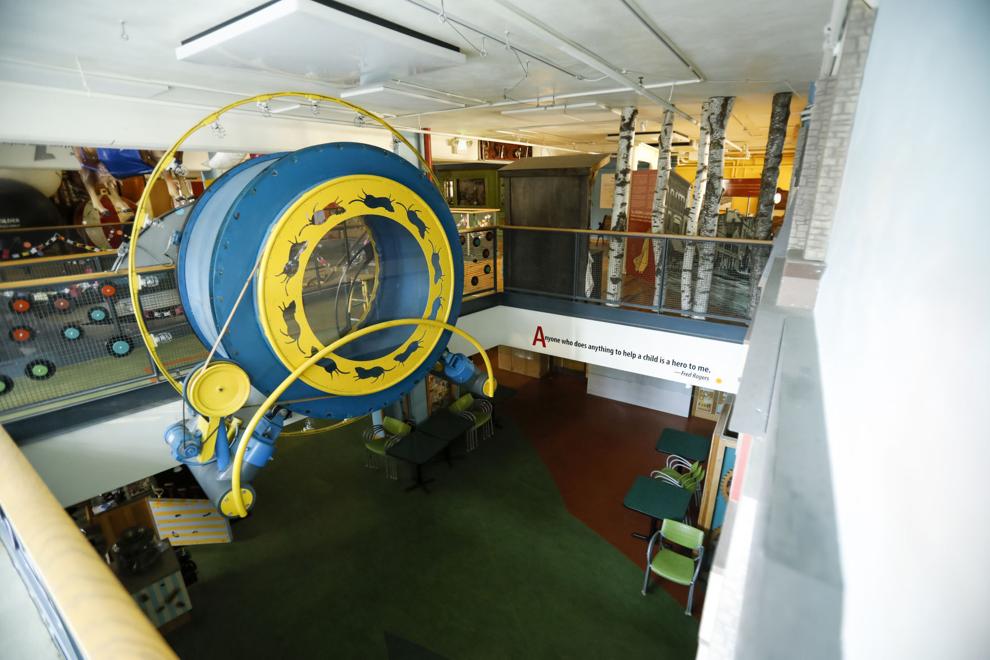 Just a couple of months after reopening, families will find a brand new climbing exhibit, called "Wonderground," where there is now a parking structure at the corner of Hamilton and Dayton streets. Officials held a ceremonial groundbreaking Thursday.
"Some people have paved paradise and put up a parking lot," museum president and CEO Deb Gilpin said in a nod to some of the pre-event music. "Well, we're going to unpave a parking lot."
Demolition on the current parking area will begin as soon as this weekend. The exhibit will feature "an awe-inspiring climbing structure" as its centerpiece, according to the announcement, with smaller hands-on exhibits throughout, including the well-known Log Cabin, currently being stored off-site.
The museum is nearly to its goal of raising $4 million by June 30, with more than $3.4 million raised thus far. That total is split nearly down the middle, with $2 million going toward the new exhibit and the other $2 million covering the museum's operations over the past year while the facility was closed.
After cutting 85% of its staff after the pandemic began, Gilpin said they'll begin to slowly refill positions as this year continues. She anticipates they'll be around two-thirds of pre-pandemic staffing levels by the fall.
Additional safety measures for the reopening include timed ticketing, hand sanitizer throughout the building and masks required for everyone ages 3 and up.
Wonderground
The new exhibit has been in the planning stages for four years, but the pandemic upended its scale and timeline.
Brenda Baker, the museum's director of exhibits, said they initially had anticipated a five-story structure for many more millions of dollars. But the pandemic created both financial challenges and an opportunity for them to add something new for families at a time it's sorely needed, she said.
Deputy Mayor Linda Vakunta, among a few local officials who spoke during the groundbreaking, said, "any time is always a good time to invest in children," but after a year filled with virtual school and few play dates, it's especially good timing.
"Our children have had a tough year and need all the play and joy they can get," Vakunta said.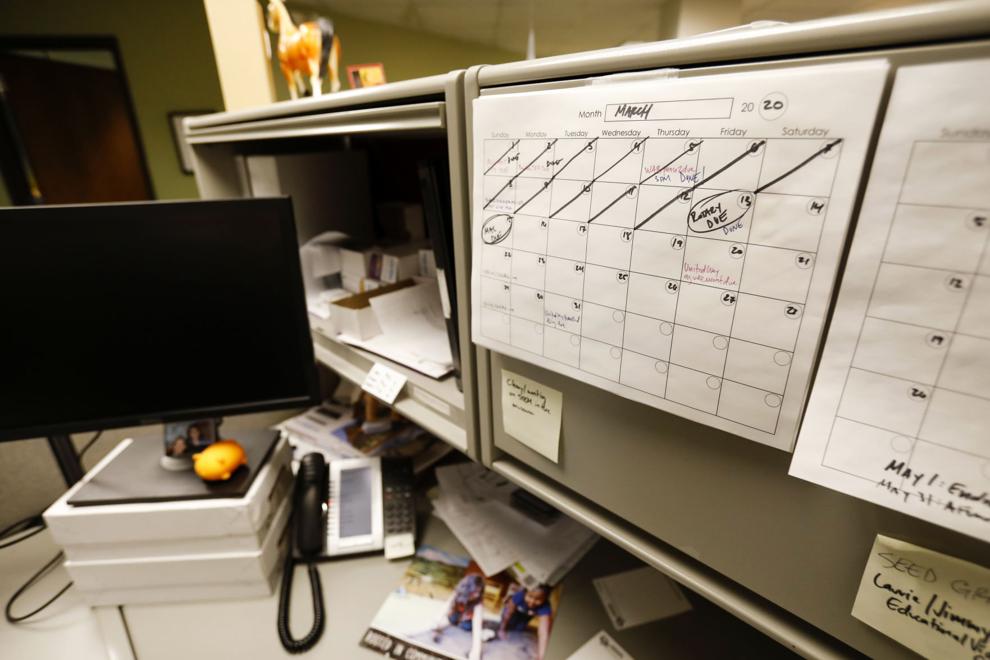 Downtown Madison, Inc. president Jason Ilstrup said the addition can play a role in helping downtown businesses recover after their own tough year.
"All of the sudden you have a project like this that comes on the horizon, that invites young people back downtown, to enjoy downtown when they're young, to understand how important it is to be around other and different people in a space like downtown Madison," Ilstrup said. "If you build a downtown that's good for 6-year-olds, it's also going to be good for 26-year-olds, for 46-year-olds, for 66-year-olds and for 86-year-olds."
Baker and others referenced that the announcement came on Earth Day, with much of the new exhibit being built from recycled materials and highlighting the importance of the earth.
"In Wonderground, we're wearing our heart on our sleeves, showing the world that both children and the earth matter deeply," Baker said, calling it "the new Downtown family square."
In addition to the main two-story climbing structure, called "the thicket," the area will feature "activity nooks" along Hamilton Street for reading or music, among other options. There will also be an open air program space, new arborvitaes planted along Dayton Street and other, smaller climbing structures.
The main structure will feature accessible ramps, as well.
Baker said the museum focuses on accounting for the entire spectrum of learning styles when coming up with new designs, so that any structure "touches every way of learning."
"We design so that every child will find success here and joy," Baker said.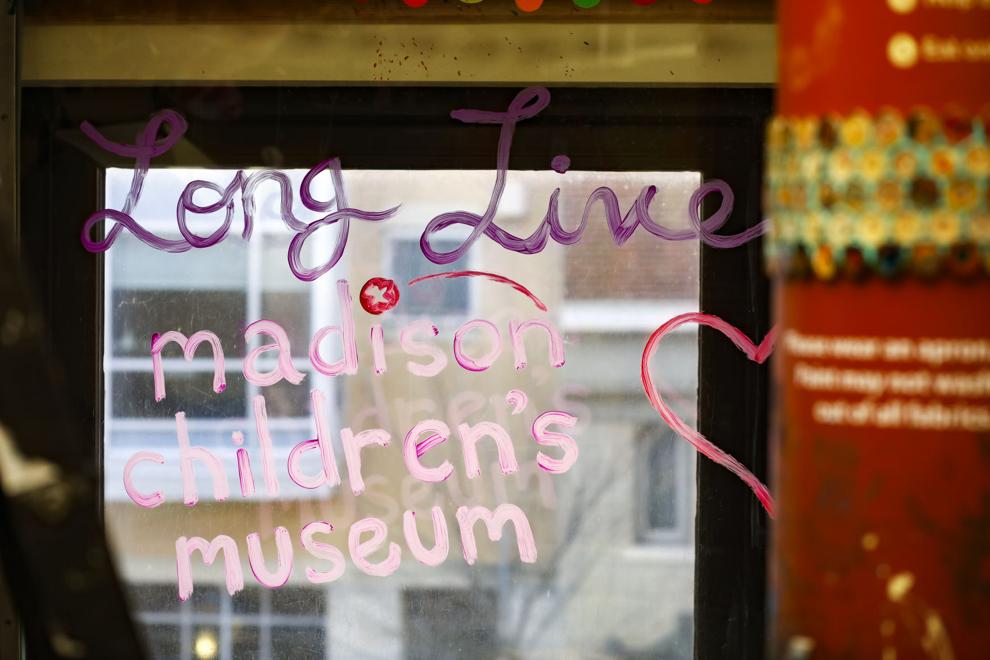 Gilpin said the announcement made her feel "there's a future in sight that includes children again," and she believes the visibility of the Hamilton-Dayton corner will inspire beyond the museum's boundaries.
"For people to be driving by and have this view here is going to be a change in our presence downtown and the presence of play," Gilpin said. "Play is so healing."
Share your opinion on this topic by sending a letter to the editor to tctvoice@madison.com. Include your full name, hometown and phone number. Your name and town will be published. The phone number is for verification purposes only. Please keep your letter to 250 words or less.