When Jennifer Cheatham moved to Madison six years ago, she saw a diminished trust among teachers and community members with the Madison School District.
Teachers recently had their "fundamental rights" taken away by Act 10, the state law that stripped public employees of collective bargaining rights; a "Race to Equity" report shined a spotlight on Dane County racial disparities in schools; and "a lot of pain" was associated with a failed charter school attempt aimed at helping low-income, African American boys, Cheatham said.
"Building a culture of trust is absolutely critical to make the kind of change that we've wanted to make, and it is incredibly challenging," said Cheatham, who called trust-building among different groups the most difficult part of her time since 2013 as Madison superintendent.
Now in her final weeks before leaving to teach at Harvard University, Cheatham, 47, said she has built strengthened internal systems, a more coherent and consistent curriculum, and a focus on centering "the voices of those who have often been the most marginalized." Those changes, she said, have put the district on track to begin work on the "next level" of addressing the most pressing challenge — the academic achievement and experience of black students.
Former School Board member James Howard, who served nine years until retiring in April, said Cheatham's biggest contribution was elevating the conversation about race relations and equity in the district, particularly in the wake of the contentious debate over the rejected Madison Preparatory Academy charter school.
"The types of conversations we're having today, we couldn't have when I first came on the board," said Howard, who is black. "We are in a much better place today because of Cheatham, because she brought to light so many things we need to talk about and direct our attention to in order to raise the achievement of kids of color."
But Cheatham's tenure also has faced criticism, particularly over what some see as a lack of teacher control over misbehaving students and slow public responses to controversial school incidents this past year.
Leaving Madison
A native of the Chicago area, Cheatham has spent most of her life, education and career in the Midwest. Now she heads for the East Coast, taking a faculty position at Harvard University's Graduate School of Education, where she earned her doctorate.
Prior to starting the Madison role in April 2013 — her first superintendent position — she was Chicago Public Schools' chief of instruction.
"I came into the job really eyes wide open," she said, crediting the training she received from Harvard's Urban Superintendents Program. "I think as a result of that there weren't any major surprises. I knew exactly what I was signing up for and wanted to sign up for it."
Cheatham said she looks forward to talking to Harvard students about leadership, especially in the face of complex issues.
"I think too many leaders have been well trained to deal with complicated issues, but not enough have learned how to solve problems that have no clear answers, which requires a different kind of skill set," she said.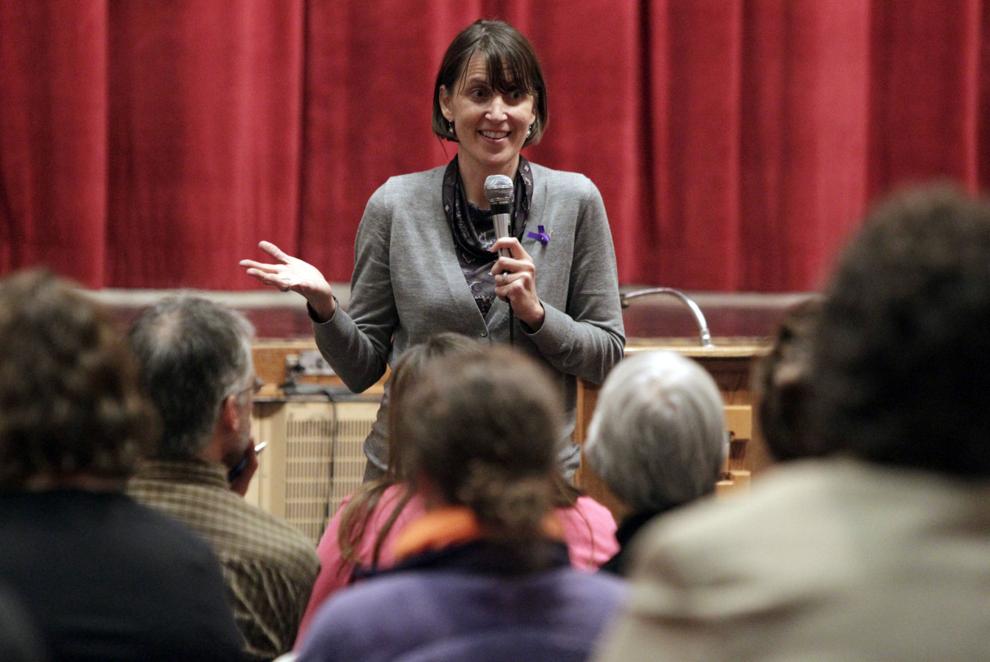 Throughout July, Cheatham was heavily involved in the transition process to hand off control to interim Superintendent Jane Belmore, who took over the role on Aug. 1.
Until her official end date on Sept. 2, Cheatham said she'll be "working behind the scenes," providing help to Belmore when needed and wrapping up a few projects.
During Cheatham's final School Board meeting last month, board members generally offered high praise. Several former board members also have said they believe the district is in a better place than it was six years ago.
Mary Burke, who resigned from the board last month, becoming the last board member who hired Cheatham to depart, said Cheatham created consistency among teacher training and instruction.
"We didn't agree on everything, but we agreed on the priorities and on the work that needed to happen," Burke said. "She was the right person at the right time and took us to the next level."
Changes initiated
Under the leadership of Cheatham, several new programs and initiatives have been put in place.
They include a one-to-one technology plan for students, which will gradually equip all students with tablets or Chromebooks; the holistic "community school" model to bring more social supports for students and their families at targeted elementary schools; the Early College STEM Academy partnership with Madison Area Technical College that allows students to earn college credits; and the Personalized Pathways program for high school students that applies an interrelated curriculum across multiple classes focusing on a particular career field.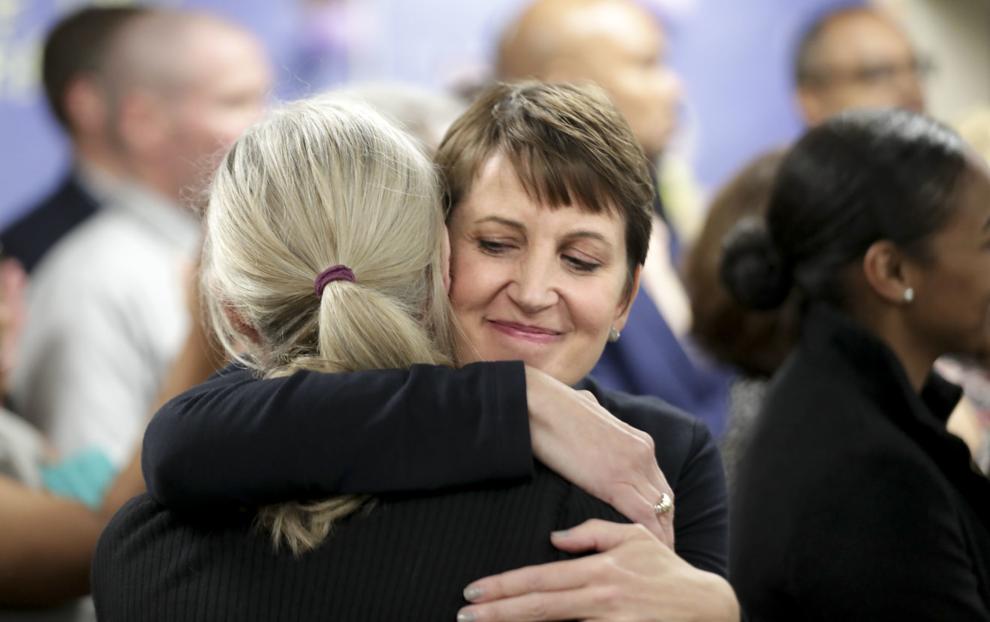 One of the most ambitious, and contentious, changes was a revamp of the district's disciplinary policy.
The Behavior Education Plan, which aims to reduce punitive measures for misbehavior in lieu of more constructive approaches, met a rocky reception when it was rolled out in 2014 with complaints about under-staffing and not enough training.
"I hope that everyone understands that the work in this area has been an example of our school system taking risks in an effort to really change the order of things," Cheatham said. "For us, it's not just about school discipline, it's just about much more than that."
TJ Mertz, who was elected to the School Board in 2013 but lost his bid for a third term in April, had been one of the most vocal critics of the administration.
Mertz is supportive of the policy's aim of doing away with "zero tolerance" approaches to bad behavior, but he still feels the program is under-staffed and doesn't adequately address students with special needs or bullying.
"There are too many days when too many schools are experiencing regular disruption," he said. "This makes learning difficult. It may be traumatic for both staff and students."
Cheatham admits the results — in terms of the district's goal to reduce the disproportionate rate at which black students are suspended or kept out of class — have been disappointing.
The district hasn't been able to budge those figures at a system level, Cheatham said. But "really significant progress" has been made on behavior at certain schools, she said, mentioning Glendale Elementary School as an example.
"This was a school people talked about wanting to flee," Cheatham said about when she first arrived. "That's not how people talk about Glendale Elementary School anymore."
Cheatham also said strengthening partnerships and building new ones, such as a teacher development program with UW-Madison and a research partnership with the university, are important for the district going forward.
Asked whether a new superintendent materially changing the programs Cheatham put in place would have a negative effect on them, she said, "Yes," but added, "any new superintendent is going to make this work their own. They have to."
Assessing progress
Progress has been made in some areas of academic proficiency and graduation rates, but it's widely agreed much more work is needed to close the wide gulfs between white students and black students.
According to the Measures of Academic Progress (MAP) test, which the district administers multiple times throughout a school year, 36% of third-grade students were proficient readers in 2012-13, which was the year before Cheatham's first full school year. The number increased to 44% in 2017-18.
MAP scores for math eighth grade proficiency increased 6 percentage points during that time to 45% in 2017-18.
Other MAP results, such as fifth-grade and eighth-grade reading proficiency, experienced bumps in the first couple years but have remained relatively flat since.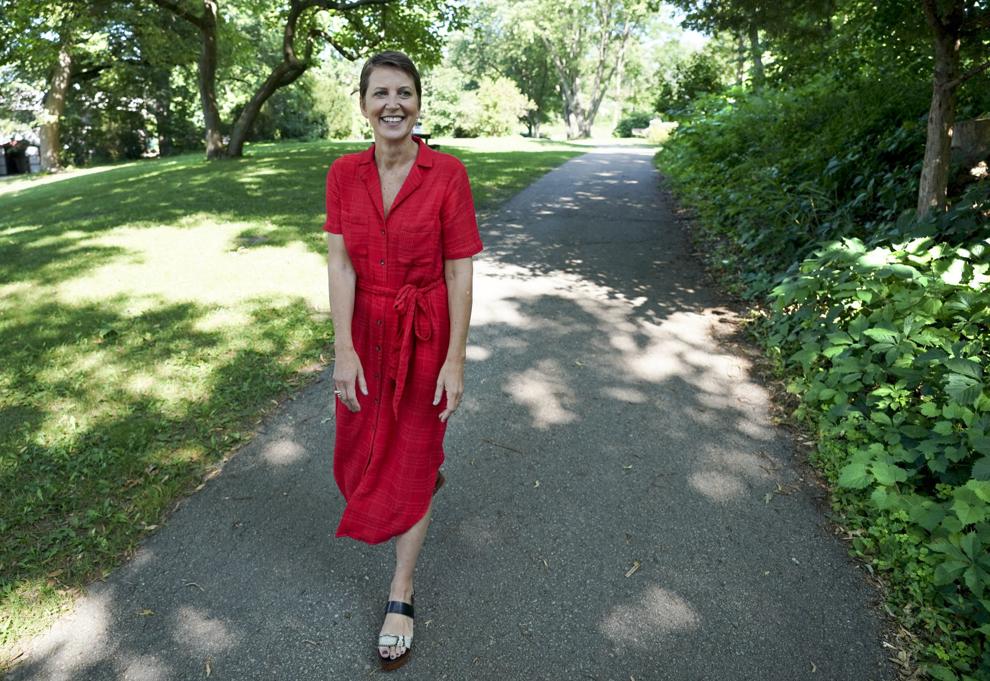 The School District prefers to measure academic proficiency and growth with the MAP assessment as opposed to the state's Forward exam.
The three years of available results for the Forward exam show slight growth in English/language arts and math proficiency among all Madison students, but proficiency has remained about the same for Latino and black students between 2015-16 and 2017-18.
Cheatham said the MAP assessment allows the district to consistently track academic performance, while the results of the Forward exam, which Wisconsin students took for the fourth time this spring, don't come in quick enough to be able to make decisions.
"For us, and for me, internal accountability has been the most important, that's always been my priority, using data so we can actually make decisions and determine next steps," Cheatham said. "I don't think the Forward exam will ever do that for this district or any school district."
The Forward exam results are "much less positive" than the picture provided by MAP tests, Mertz said.
Reflecting on tenure
Right before becoming superintendent, Cheatham said eliminating the racial achievement gap requires a "serious cultural change," adding that she intended to stay around to realize that "sustainable change."
Asked if such a cultural change has taken place, Cheatham said stronger internal systems and processes have "fundamentally changed" the district's ways of working.
Howard, who was among the board members who hired Cheatham, said he wishes she would have stayed longer, recalling a conversation at the beginning of Cheatham's tenure about major change needing about a decade to take root.
"I wish she would have had a few more years, to tell you the truth, because I wanted what we're doing here to fall squarely on her shoulders and not for her to leave at a time when I think the job is not finished," he said.