Amid a pandemic upending the public education system, a new independent charter school is launching in Madison with its own twist on traditional schooling: Let students design the school from the ground up.
Slated to open in late August, Milestone Democratic School will have middle and high school students personalize their curriculum, suggest and develop courses they want to take, sit on governing bodies and frequently vote on decisions affecting the school community — all centered around the idea of self-governance.
Gersely Rios, a member of Milestone's youth design team and vice president of the school's governance board, said the school's motto is "by youth, for youth."
"It's a school designed by a group of youth designers that didn't know anything about schools and learning everything together," said Rios, 15, an incoming sophomore in the Madison School District. "Everything about the school is pretty progressive and youth-oriented."
Since 2018, the school's design team — made up of students recruited from the Madison area — has crafted plans for how Milestone should operate. The team has met weekly to discuss topics such as staff positions they would like to see, the instructional model and the school year calendar.
But the work has become complicated by a pandemic that's pushed brainstorming sessions full of sticky notes and ideas drawn on whiteboards to virtual meetings and conversations through Google Docs, Rios said.
A celebration event planned for last Monday was postponed out of caution after someone began feeling sick. A test later came back negative for COVID-19.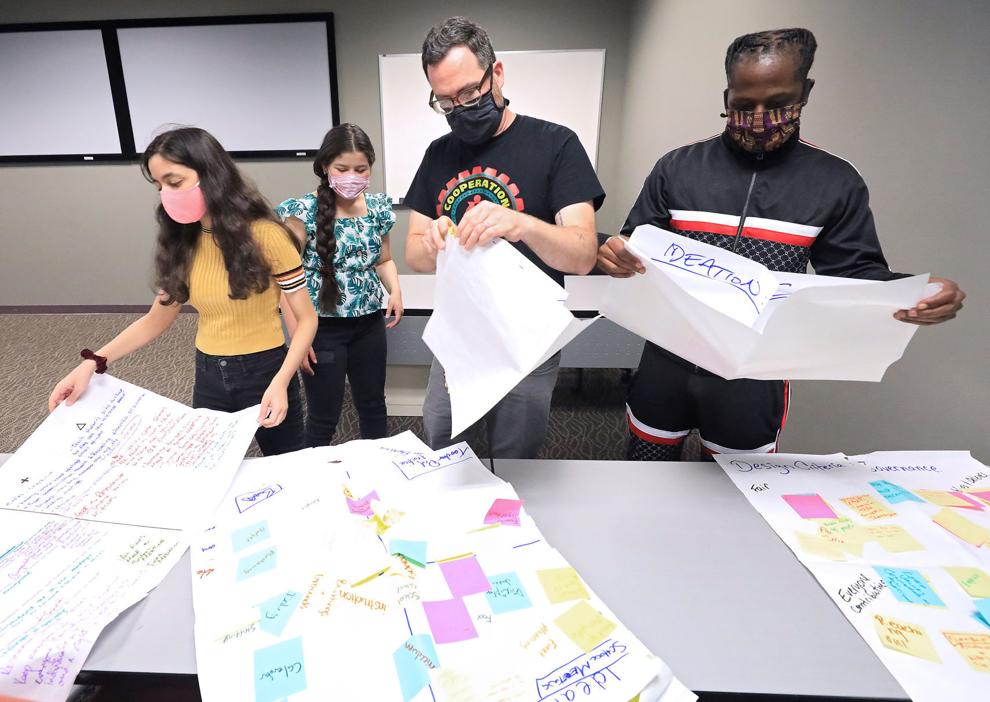 Like other schools navigating the public health crisis, Milestone plans to start its inaugural year with students learning remotely from home. But they will have opportunities to meet in-person one-on-one with "advisers" — the term the school uses for teachers.
Regardless of how it launches, the school wants to serve the Madison area's educationally disadvantaged populations, such as students of color, children experiencing homelessness and students from migrant families, Rios said.
Art Richardson, one of Milestone's three advisers, said the school is launching at a time of national reckoning and protests against systemic racism and institutions that have failed people of color.
Richardson said Milestone's aim of empowering marginalized student groups "will be very ground breaking, very liberating."
"During this time and era with the unfortunate racial climate, I know Milestone will be a great example of what a true democracy is," he said.
New school
The idea of a democracy-based school has been on the mind of Sean Anderson for several years.
When he taught in the Edgerton School District for five years, Anderson said he spent two of the years "prototyping" the idea of designing a school with students in his classroom.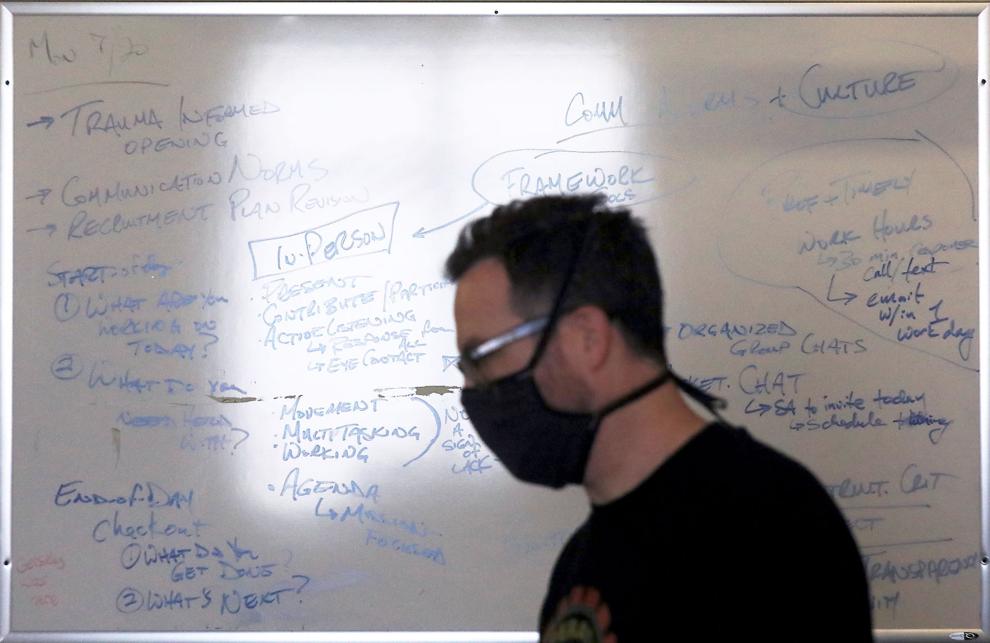 In 2017, Anderson and a partner approached the UW System's Office of Educational Opportunity about starting an independent charter. The school's design team was formed the next year, and Milestone received approval from the System in 2019 to open as Madison's third independent charter.
Independent charters are tuition-free, public schools authorized by government entities other than school districts and not under the supervision of local school boards. The other two in Madison are One City Schools and Isthmus Montessori Academy.
For 2020-21, Milestone is seeking a minimum enrollment of 30 students across grades seven through 12 and has a cap of 64 students in total, said Anderson, who will serve as an adviser. So far, fewer than 20 students are going through the enrollment process.
The first day of school is Aug. 27, but enrollment can happen throughout the school year, he said.
Despite its remote start, Milestone recently signed a five-year lease to take over the former Madison Media Institute building, 2758 Dairy Drive, on the city's Southeast Side.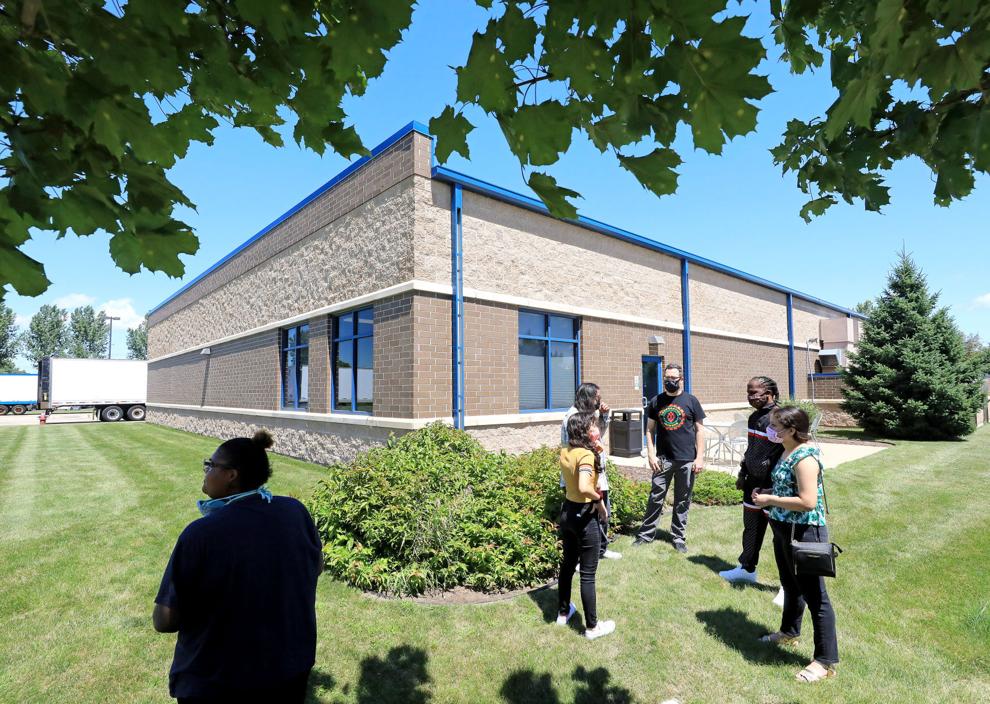 Milestone received a five-year, $800,000 federal implementation grant through the state Department of Public Instruction last year to help cover start-up costs, such as purchasing laptops and furniture for the school, Anderson said.
If the school reaches the first year cap of 64 students, it is budgeting $848,444 for 2020-21, most of which comes from an approximately $8,900 per-pupil payment from the state, along with federal funding and the start-up grant.
Anderson said Milestone doesn't want to rely on fundraising to be able to "demonstrate a viable model of education that doesn't require additional funding."
"Our budget is based entirely on our enrollment," Anderson said. "We're starting small intentionally to make sure we do an outstanding job with the students that commit to us in our first year."
School structure
As reflected in the name, the heart of Milestone is democratic decision-making.
"We call ourselves a democratic school because we're asking students to participate in governance as a learning mechanism, as a way to develop democratic skills and aptitudes," Anderson said.
The school will be governed by five bodies — the governance board, design team, school meeting, community engagement and educators cooperative — each with its own responsibilities and areas of oversight.
The governance board will be made up of staff, students and family members who are in charge of overseeing spending and making sure the school is in legal and contractual compliance. Board members will be elected by the entire school community each year.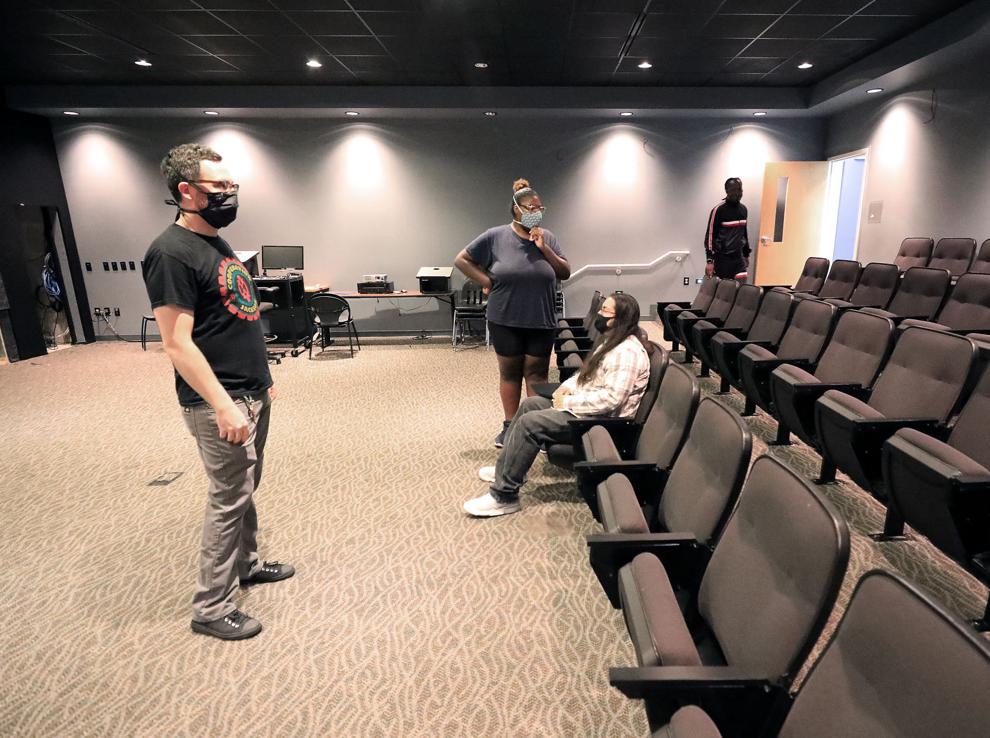 The design team — primarily made up of students who will be randomly selected and asked if they want to participate — will propose edits and revisions to Milestone's master document, referred to as the school plan, which lays out Milestone's vision and operations.
That group will continuously design and re-design aspects of the school based on what's working and what needs to be improved, Rios said.
"Once the school opens, we're going to kind of disappear from there and give power to the new design team," she said of the original team.
Weekly gatherings called the "school meeting" will let students and staff vote on more immediate decisions, while community engagement will be meetings with a broader group of people, including parents and community stakeholders, where they can learn about the school and make some decisions.
The educators cooperative includes all staff members and will be in charge of implementing the school plan and reporting back to the other governing bodies. The plan is to have four staff members for the 2020-21 school year — Anderson, Richardson, another adviser and a fourth staffer serving a dual paraprofessional and office duty role.
Educational vision
Learning at Milestone emphasizes student-led experiences.
When a student joins the school, he or she will work with an adviser and the student's family to develop a "graduate profile," a long-term document that lays out the skills and knowledge a student should gain to best prepare for work or college.
Each semester, a student will create a "personalized learning plan" — also with the input of an adviser and family — that acts as the curriculum for the term and aligns with the graduate profile and Milestone's eight learning goals.
Learning in Milestone will be centered around — and assessed on — students mastering the goals of:
Global literacy
Community and household consciousness
Self-knowledge
Arts and expression
Democratic empowerment
Scholastic development
Health and wellness
Lifelong skills
In many cases, Anderson said, students will complete project-based learning and independent or collaborative research projects. But there will also be traditional instructional classes, such as math, he said.
Any student can propose a class he or she would like to take in the next semester and work with an adviser to make it happen.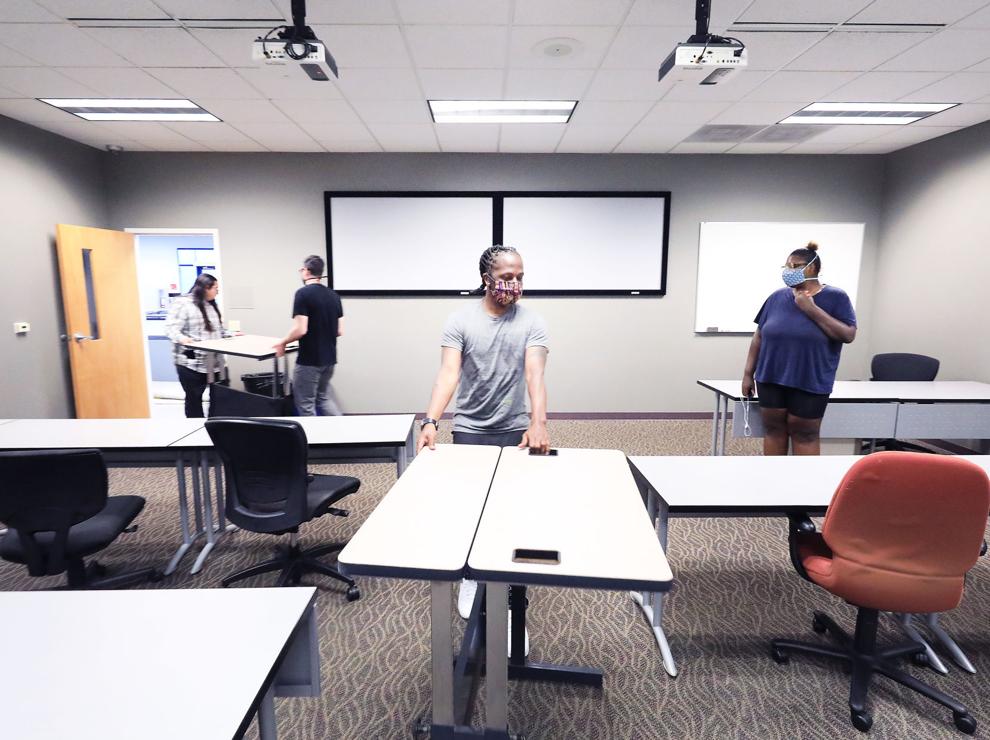 A core component to Milestone's instructional model will be "community learning experiences" that get students out of the school building at least once a week, Anderson said. For the younger students, it could be visits to different community sites. Older students will get the community-based experience through internships, job shadowing or hosting a "teach-in."
In addition to personalized learning, Milestone is doing away with traditional practices of letter-based grades and numerically ranking students, Anderson said.
Milestone will instead assess progress based on a student's "mastery" of a defined set of skills "rather than measuring seat time," he said.
To help with the assessment system, Milestone has joined the Mastery Transcript Consortium, an organization that advises schools on how to prepare transcripts that visually demonstrate a student's strength on certain skill areas, such as communication, and includes examples of their work.
Richardson, one of the three advisers, said he got introduced to Anderson at a conference after Richardson spoke passionately against "very anti-Black" curriculum in schools. He said he was interviewed by the design team and was impressed by the group and the plans for Milestone, so he decided to commit to the charter.
"Our schools are so antiquated," Richardson said. "There's so many things that need to change, and our school wants to be an example of that change."