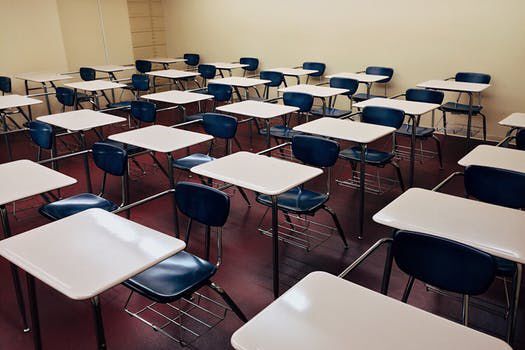 In an email to families Tuesday night, Superintendent Carlton Jenkins said Madison police closed their case and found no crime had been committed nor was there any intent to commit a crime. An internal district investigation led by a local law firm continues.
The district notified parents last month about a school security staff member's discovery of evidence of a single hidden recording device in a coach's office, where a smoke detector cover appeared to have been altered.
The investigation found evidence of the potential installment and removal of an additional camera, according to Jenkin's email.
The cameras were installed in two spaces to see whether an East custodian was sleeping while on the clock during night shifts. Jenkins didn't disclose when or where the cameras were installed, or by whom, but said the locations had furniture "conducive for sleeping" and the cameras were angled to only capture the furniture, not people nearby.
Two weeks of monitoring the custodian yielded no results, so the cameras were disabled, he said. Although disconnected, the devices remained physically installed before being removed last June. Madison police found no video footage produced by the cameras during the two weeks they were in place.
Jenkins said this use of surveillance equipment goes against district policy.
"The request and subsequent approval of these concealed devices should have never occurred," he said. "Their installation is not in alignment with our values as a school district."
Jenkins pledged to share another update on "corrective actions" after the district finishes its internal investigation with MWH Law Group.
"We are disheartened by the additional stress this situation has caused," he said. "We will continue holding the safety of our students and staff as our highest priority."