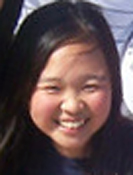 Michelle Yang, an incoming senior at Memorial High School, traveled to Jordan for 10 days last month to debate Middle East peace with 23 other U.S. students and 24 Jordanian students.
Each American student was paired with a Jordanian debate partner at King's Academy in Madaba, Jordan, and each team debated both sides of one question: Should the United States support a comprehensive peace agreement between Israel and the Palestinians?
"We debated whether or not the two-state solution will work," said Yang, 16. "Within that topic we talked about economic liberalization, minority right protections and cessation of violence."
Personally, Yang favors a two-state solution, or separate lands for the Jews and the Palestinians. "It's just better if we have two sovereign states and economic liberalization," she said.
You have free articles remaining.
Yang, 16, who has been on Memorial's debate team since her freshman year, won her first two rounds before losing to the eventual semifinalist.
"It was a really eye-opening experience because we really got to see a different point of view," Yang said, adding that when she does debate research at home she uses sources like The New York Times and Boston Globe, which have an American viewpoint.
"So getting to know these Jordanians who had a different perspective — some of them had actually come from Palestine, they were personally affected by it — it was great to get that other point of view."
Yang was chosen, in part, on the strength of a five-minute video essay she filmed on local, national and worldwide apathy, and a recommendation from her debate coach, Tim Scheffler.
"Michelle was an incredible part of the program, and we are so thankful she was able to participate," said Brian Bush, executive director of the Academy of Leadership and Liberty at Oklahoma Christian University, a host of the debate. "Michelle definitely stood out because everyone noticed how hard she worked and how important it was to her to build lasting relationships."
Yang said she hasn't studied Middle East peace in school, but a couple of debate topics her freshman year dealt with those issues. "I had a little bit of background, and I try to keep up with the news," she said.