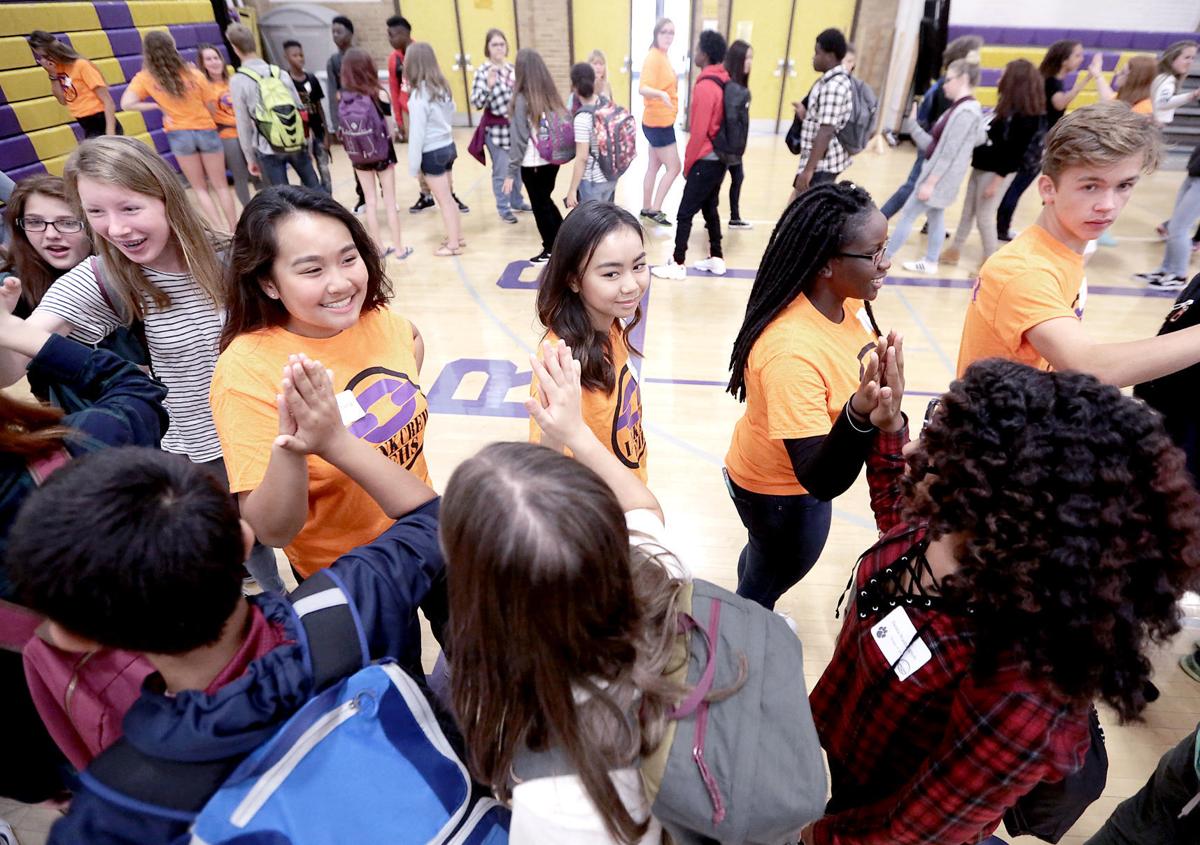 Madison School Board members gave conceptual approval Monday to a staff proposal to renovate and expand the East High School fieldhouse at a cost of up to $2.8 million in donated and district dollars.
While not taking a vote, members made it clear they supported the idea and wanted staff including school principal Mike Hernandez, district facilities director Chad Wiese and district budget director Mike Barry to continue developing the ambitious project, pending possible final board approval and a contract award in August.
"This has my wholehearted and unreserved support," member Kate Toews said. "Our facilities matter."
The high school has raised $1.3 million in donations, staff said, including $1 million from one East High graduate who wants to remain anonymous, and $300,000 from a group of alumni. The district would commit up to $1.5 million in public funds, or a 55 percent cost share, whichever is less.
Barry said the district's portion of the project could be found through careful budgeting over three fiscal years.
Built in 1971, the fieldhouse was named for late principal Milt McPike in 2002, and would retain that name after the renovation, staff said. But after almost 50 years, the gym space needs many improvements, staff said, including accessibility upgrades and enough space so that all students could gather at one time. Capacity would grow from 1,200 to 2,500.
"Pretty much every home basketball game, students have to stand in the hallways and do a one-in, one-out," Hernandez said about the current capacity.
Other improvements would include updated lighting, finishes and fixtures, as well as locker room and bathroom updates, additional bathrooms to match the increased capacity and a new multi-use athletic space eliminating the need for the school's cheerleaders and dance and wrestling teams to practice in the hallways, Wiese said.
The gym is used extensively now by the school for physical education and extra-curricular activities, while serving as a hub for community youth sports activities.
A proposed timeline shows design completion and bidding in June, with final board approval and a contract award perhaps in August, and city approvals and permits by December. A one-year construction phase could start in January 2019, with perhaps a fall 2019 opening.
Board member TJ Mertz, however, noted the board had a year-old report showing athletic facilities needs across the district that board members had yet to prioritize. He said he was "wrestling" with the East High decision.
"It's hard to say no to $1.3 million," Mertz said. "But I wouldn't like to think that a $1 million (donation) gets you to jump to the front of a line that hasn't even been created yet. That's on us."
Board member Mary Burke, however, argued the project could serve as a model for future facility improvements with its private-public funding mix.
East's theater underwent a $4.7 million renovation that was unveiled in fall 2017; it was funded through a $41 million district facilities referendum.
Be the first to know
Get local news delivered to your inbox!