Tim Slekar, the dean of Edgewood College's School of Education, regularly meets with about a dozen prospective students each semester.
"I've sat here and done it more than once where an interested student and their parents come in, and the parents say, 'Yeah, she wants to be a teacher but we told her we're not supportive of that decision,'" Slekar said. "How is it that parents are telling their kids that we don't want them to be teachers?"
Slekar's challenges aren't unique. Marquette University's College of Education dean described having students who were told by their high school teachers not to go into teaching.
The near-guarantee of a job after graduation is not enough to convince some to pursue the career, particularly when students see experienced educators leave the profession earlier than anticipated. Of those who leave teaching before retirement age, many cite a lack of support from school administrators as well as high stress and low morale.
In interviews with several officials at schools of education in Wisconsin, the Cap Times found efforts to more aggressively recruit students into their programs to reverse what state officials estimate is a near-30% decline in students enrolled in teacher education programs since 2010.
Several people who recently participated in teacher preparation programs described a variety of experiences that led them to or away from teaching, including not feeling supported nor included by their peers. Many students also took note when they saw other teachers resign or retire early from the field, a record-setting trend that has persisted in Madison in the last several years.
 In 2018, the education professionals' group Phi Delta Kappa found in its annual poll, for the first time since 1969, that a majority of adults would not want their children to become public school teachers.
 In 2019, 55% of teachers surveyed in the PDK poll also said they would not want their children to enter the teaching profession.
How big is the shortage?
There's no easy way to measure the shortage of teachers in the state, according to David DeGuire, the director for teacher education, professional development and licensure at the Wisconsin Department of Public Instruction. However, enrollment and licensure data can provide a glimpse of what the shortage looks like.
One way is to note how many teachers a district hires on emergency licenses, temporary permits granted to individuals when a school district can't find a qualified applicant with a regular teaching license.
Teachers with emergency licenses may have a four-year or an advanced degree in another field, or they may have a teaching degree but are not certified in the area they are hired to teach.
In 2016, state statutes changed to allow teachers to teach in subjects they were not credentialed in, as well as to allow those who completed alternative certification programs to teach.
For Julie Spitzer, who's in a mostly online master's degree teaching program at Wisconsin Lutheran College near Milwaukee, several classmates include people who are teaching under emergency licenses.
"I got my first job working at a communications company writing for a trade journal, and I didn't want to do that for my whole life," said Spitzer, who graduated from UW-Madison with a non-education related major in 2017. "I wanted something more meaningful. I knew I always loved working with kids, so I thought, what better way to do so than by teaching?"
Programs that are either partly online or offered through several alternative teacher education programs are becoming more common to help produce more certified teachers, according to DeGuire. 
More than 2,500 teachers in Wisconsin worked in schools using emergency licenses during the 2017-18 school year, according to DPI data. 
In the Madison Metropolitan School District, 109 teachers were on emergency licenses during the 2016-17 school year after 67 the preceding school year.
Teachers who work with some of the state's most vulnerable students, including people with disabilities and those learning English as a second language, are often likely to have emergency licenses. Emergency licenses are also often awarded for math and science teachers.
"There are high needs areas like special education that have been high needs areas for the last 30 years," said Kimber Wilkerson, faculty director of the School of Education's Teacher Education Center. "But it's exacerbated in the last five or 10 years."
 Wilkerson said that in some rural Wisconsin school districts that might only have one or two special education teachers, all might be working under emergency licenses.
 DPI's DeGuire said looking at the number of vacancies school districts have that go unfilled also illustrates the teacher shortage problem.
"Lack of sufficient, qualified teachers and staff instability threaten students' ability to learn and reduce teachers' effectiveness, and high teacher turnover consumes economic resources that could be better deployed elsewhere," wrote Emma Garcia and Elaine Weiss, the paper's authors. "The teacher shortage makes it more difficult to build a solid reputation for teaching and to professionalize it, which further contributes to perpetuating the shortage."
`We didn't have to do any recruiting at all in the past'
UW-Madison's Wilkerson said the state's flagship campus has had to work harder to keep students seeking degrees in education.
"We really have to highlight the benefits of being a teacher," Wilkerson said. "We didn't have to do any recruiting at all in the past. People just wanted to be a teacher."
Several teacher education programs offered by private colleges across the state also saw significant dips in the number of teaching degrees granted. Lakeland College, Mount Mary University and Carroll University each saw their programs shrink by more than half over the same six-year period.
William Henk, the dean of Marquette University's College of Education, said the declining number of high school students in Wisconsin and other parts of the country force teacher ed programs to compete for smaller pools of potential students.
"Of those smaller populations of kids, you're only going to get a certain percentage of them to choose teaching as a profession. You have to be better at recruitment than other institutions," Henk said. "There's no one thing that helps drive your enrollment up. It's a constellation of efforts that sort of determines how successful you're going to be."
Wilkerson said the number of applicants to the UW-Madison programs has gone down considerably despite several hundred students still graduating as teachers every year.
UW-Madison has attempted to offer more dual certification programs and other options that might look more appealing to students looking for flexibility.
Though UW-Madison is the state's largest university, its School of Education encompasses a lot of departments that aren't directly related to teacher education including degrees in art, kinesiology and athletic training. About 20 percent of the school's students are in teacher education, according to Dean Diana Hess.
Enrollment in the School of Education stood at 1,545 undergraduates in spring 2019. In spring 2011, the school had 1,838 undergraduates. UW-Madison's School of Education had just under 2,400 students in spring 1999.
Hess, who was named dean in 2015, said the school has attempted to get UW-Madison to prioritize its teacher education programming. She pointed to the financial plight teachers face as one area the school is trying to combat.
"If you're coming into a low-paid field, the impact of student loan debt is much more pronounced," Hess said. "We're really excited about the outreach we're doing with alumni and friends of the School of Ed to offer more scholarships for students, which will hopefully increase more in the near future."
Hess is the co-chair of a task force created earlier this year by the University of Wisconsin System to address the teacher shortage. The task force's report is slated for release in December.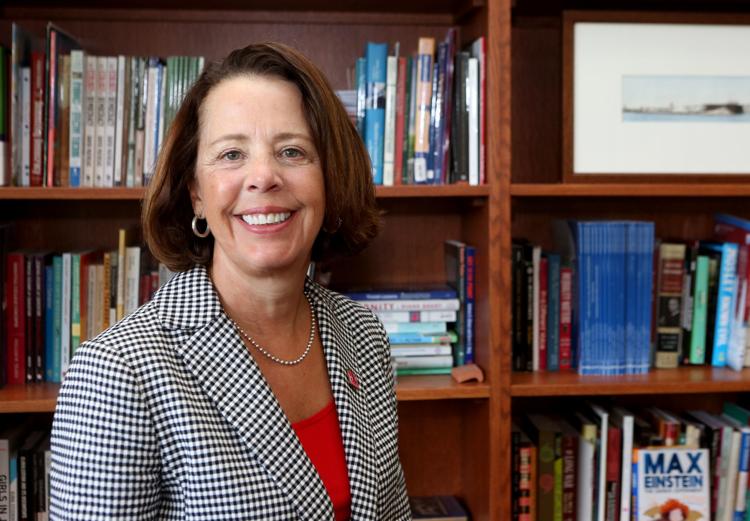 Feeling the pressure
Some potential teachers who start in education programs don't end up actually teaching.
That was the case for Mark Soriano, who began pursuing a degree in teacher education at Marquette University in 2014. He made it through nearly the entire program, but decided to leave during his student teaching experience.
"In every school scenario I was in, there was a sort of molding of the teacher in order to fit an ideal rather than a teacher coming into their own," Soriano said.
Soriano said others in his program experienced similar struggles, particularly when student teaching began. Being a student teacher is part of the process of earning a degree and gives students the ability to gain classroom experience. But students aren't paid during this training, which Soriano said often can require 50-70 hours of work per week.  
"I talked to a friend who dropped out later than I did and we both kept talking about how we couldn't do this," Soriano said. "I couldn't take care of myself mentally. We have zero prep time, have all this paperwork for your program and then you have to grade … Some of my closest friends were telling me they were crumbling and I myself did crumble."
Soriano said several of his peers eventually got their education degrees but decided not to become teachers.
For Soriano, despite enjoying what he learned at Marquette before student teaching, having schools alleviate some pressure on teachers to fix everything could have helped keep him interested in becoming an educator.
"Until there can be a way where there's actual collaboration between teachers and students, I don't think there will be a healthy environment," said Soriano, who now works in the theater industry in Milwaukee. "Until schools really start getting resources, until teachers can get their prep time back, until they can actually work with their students freely, I don't know if that shortage will ever be alleviated."
Henk, the Marquette dean, acknowledged that for many students, the real decision to become a teacher doesn't happen until the student teaching experience, which is usually the first time students are left to lead a classroom. 
"Until you get to student teaching and get to that point where they turn the classroom over to you completely, you don't really know if you can do it," Henk said. 
Marquette began offering an educational policy studies major in recent years aimed at students interested in education but not necessarily teaching. 
Finding their way
UW-Madison graduate Carlos Orozco also ran into challenges at his teacher preparation program.
"From day one, it was like a culture shock," Orozco said of the program, which he started in spring 2016, his junior year at UW-Madison.
 A Mexican American, Orozco was one of only five people of color in his cohort of 25. The group was mostly white women, who represent the majority of the nation's teaching workforce.
In his education policy studies class, students would tackle a variety of social issues that intersect in schools. For Orozco, however, every class turned into him having to defend his identity and experiences to those who couldn't understand or didn't want to understand, he said.
"Sometimes I would share my frustrations and anger about how schooling had been unfair not just for students I had worked with or me, but also some of the racist experiences I or others have had on campuses in our lives," Orozco said. "Some of the people I encountered would mock that idea and would get mad at me about that."
These challenges extended into the following semester, as Orozco said his classmates started to police his behavior and what he would say or not say in class. He said it created a hostile environment, despite the increased support he received from professors and teaching assistants.
After dropping out of the education program in December 2016, Orozco graduated early with a degree in Spanish and eventually earned a master's in education at Cardinal Stritch University in Milwaukee. He now works as a sixth grade teacher at Verona's Badger Ridge Middle School.
Orozco described an environment that was more welcoming at Cardinal Stritch, though he noted he still had respect for his former peers.
"The most upsetting thing in those classes was knowing that these people are going to be teachers of students like me, and that we were all going to be teachers of students of similar experiences as me," Orozco said of his time at UW-Madison. "If they get mad at someone like me for bringing up a difficult conversation, how are they going to react when a student brings up this conversation?"
Some students in teacher education programs have had to grapple with how difficult the working conditions for teachers can be.
"It was nice to know that I will be able to get a job because there's such a big shortage of music education teachers in Wisconsin," said Jordan Schmitz, who's pursuing a music education degree at UW-Madison. "But as I've gone through the program and learned why, it's kind of discouraging to see so many teachers leaving and it's not because they don't like it. They don't like how they're being treated and they don't have the resources, so I know I'm going to face those challenges as well."
 Still, Schmitz said she's always known she should be a teacher.
 "I always envisioned myself being a teacher and having my own classroom. I really connected with my teachers and enjoyed school," Schmitz said. "Teachers make a big difference."
That feeling of making a difference in students' lives makes education worth it for many people still choosing to become teachers, according to Schmitz and others interviewed for this story. 
Maggie Meinen, a Chippewa Falls native and UW-Madison senior, knew she'd follow her mother's footsteps and be a public schoolteacher despite the changing profession.
"After seeing her go through the process of helping out her classroom over so many years, it made me appreciate so much more the role teachers play," Meinen said. 
Schmitz and other students interviewed by the Cap Times said they felt their teacher education programs prepared them for the classroom, but students weren't always sure how to navigate working with administrators and the politics of school districts.
For Meinen, there's still a lot of room to learn and grow once she takes on her first teaching job next fall.
"I think (UW-Madison) does a really good job of giving us a lot of base knowledge to work with, but it really is up to us as to how we put those theories and pedagogies in practice," she said.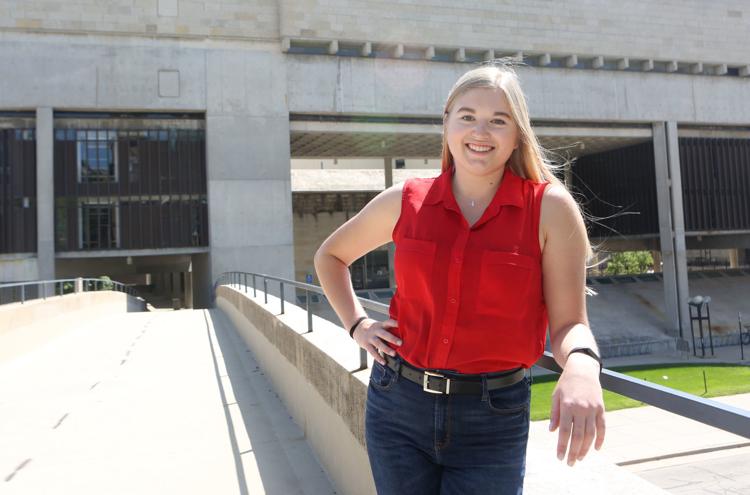 Attracting and keeping teachers
No matter how many students schools of education recruit, it might not matter if they don't remain in the field for very long. In Madison, for example, a near-record number of teachers resigned last school year, and there were record resignation totals in 2016-17 and 2017-18.  It's part of why Edgewood's Slekar has described the teacher shortage as "an exodus."
"If (the shortage) were true, the market would have responded and my classrooms would be filled with people who want to become teachers and school districts would be offering pay that would attract teachers, and conditions would be getting better because that's what happens in industry," Slekar said.
"Because I have fewer students who want to be teachers and more teachers who want to leave, this is why I question using the term 'shortage.' It kind of just tells people that there's nothing wrong with the system and we just have to incentivize it better," he said. "There aren't any incentives that are making people want to become teachers."
Hess, the UW-Madison dean, said schools need to do both.
"I absolutely agree with Tim (Slekar). I don't think it's an either/or. I think it's a both/and," Hess said. "We need to attract people into the profession and make sure those numbers are as strong as they possibly can be, and we have to do what we can to keep people in the profession."
Hess pointed at increasing teacher pay and benefits as one way to make a dent in the teacher shortage.
An Education Week survey of a nationally representative group of 500 teachers last year showed a number of reasons why teachers left their jobs, and money wasn't everything.
In the survey results, 18% of respondents said leadership is a key piece in their decisions to stay or leave, whereas 17% of respondents saw school climate as an important factor in their decisions. Salaries were a consideration for 17% of respondents as well.  The level of autonomy to teach what a teacher thinks is best was the fourth-most noted consideration at 8%.
That leaves a significant portion of teachers — more than half — citing non-financial reasons in their decisions to leave.
Since Act 10 passed in 2011, the number of teachers resigning from the Madison School District has steadily increased, topping more than 200 in each of the last three school years.
 UW-Madison's Wilkerson notes that while Act 10, which effectively ended the bargaining power of teachers' unions across the state, likely played a part in the current teacher shortage, it doesn't explain it all. 
"I don't disagree with that as a hypothesis of one of the contributing factors, but (the teaching shortage) is also happening in other states," Wilkerson said. "And though it varies from state to state, there are some bigger forces at the national level that are also happening.
"The teaching profession has been under attack and there's been wage stagnation. Teachers have lost access to certain benefits and pay increases as well," Wilkerson said.
With decades of increased accountability measures, from the federal No Child Left Behind Act to the Every Student Succeeds Act, on top of school and district report cards and administrators' increased use of data to evaluate teachers, Slekar said teachers are often getting the short end of the stick for challenges that extend beyond what they can control.
"We spend a lot of money on data and to professionally develop teachers, tell them how they need to fix the achievement gap," Slekar said. "And then they don't fix the achievement gap, and then of course are the ones to blame."
Leaving the profession is something that nearly every teacher thinks about at some point in their career, according to several Madison teachers, with many citing increased paperwork and other job duties that take away from time spent in the classroom with students. 
"I think there are a lot of times people felt like they were going to get supported — whether it's by the community, their colleagues, by the kids or the powers that be — and they just, true or not, maybe that coverage isn't what it used to be," said Michael Jones, a longtime special education teacher at Black Hawk Middle School. "I know various people who are leaving the profession or retiring and they all have their own reasons so I never want to say it's just one thing."
Figuring out what can help retain teachers isn't a magic bullet, according to Jones, who will be the dean of students at West High School this year.
"Sometimes we focus on making some sort of grand gesture to either retain teachers or staff," Jones said. "When really, it's just a culmination of small things."
Acknowledging how challenging teaching can be and holding esteem for the students and teachers who pursue the education field is key, according to Marquette's Henk.
"If someone said, 'Pick one word to describe what it's like to be a teacher,' the word is 'heroic,'" Henk said. "It's a really hard job, and way more difficult than when I was a teacher. Anybody who is willing to take on this work, we should be grateful for that."
Orozco said he hopes to remain in teaching as long as possible. But he acknowledges that the pressures bearing down on educators can be daunting.
"I'm not in it for the money. I love my job. I'm still a young teacher and have the energy for it. I'm in my third year of teaching and I hope I am a career teacher and stay in the profession," Orozco said. "I just wish it was a little more attractive; that I could have the financial security to pay off debt and survive when I retire. 
"In 10 to 15 years, maybe I'll reconsider my career choices, but right now it's not a worry. I've seen other teachers make it to retirement and be fine, and I know I can get there, too," he said.
For Meinen, who hopes to find a teaching job in the Madison area following graduation next spring, said staying grounded in why she pursued the field in the first place will hopefully help her during the tough moments young teachers face early in their career.
 "The most important piece of advice I could give to someone contemplating teaching is that it's not going to all be sunshine and rainbows," Meinen said. "There are going to be tough conversations and difficult days, but if you can see past (that) and stay grounded in why you wanted to be a teacher — helping the future generation — your career will hopefully be more sustainable."
Be the first to know
Get local news delivered to your inbox!