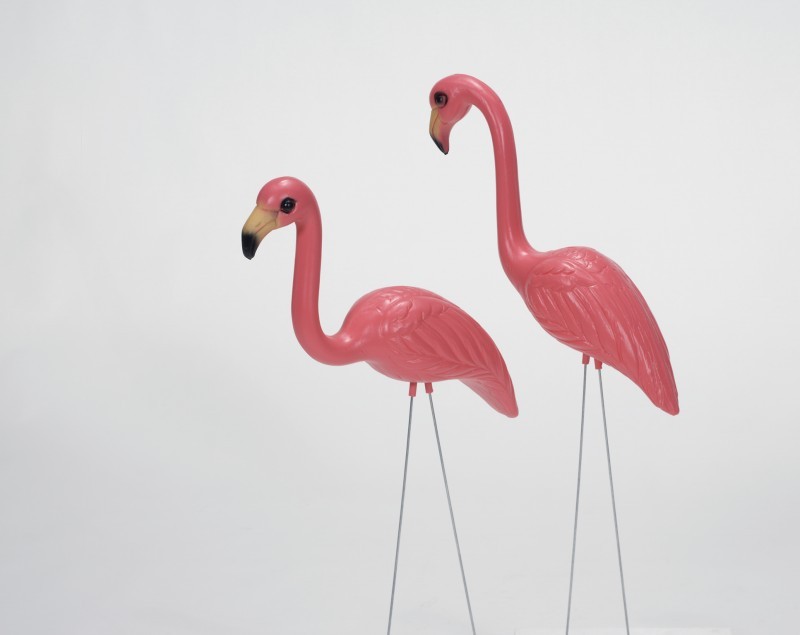 The publicity surrounding the plastic pink flamingo being named Madison's official bird Tuesday night has helped solve a mystery at the center of the famous 1979 prank that brought 1,008 of the creatures to Bascom Hill.
Where did they get they get all those birds?
Prior to addressing that question, let me say that the Madison City Council's 15-4 vote Tuesday making the plastic flamingo the official city bird was particularly gratifying to me, since it marks the first time in three decades as a journalist here that one of my ideas has ever been officially accepted.
My failures were legion. When the Greater Madison Convention and Visitors Bureau was looking for an official city slogan, my idea, "Madison - We Know What's Good For You," was ignored.
Then, three years ago, I got mired in a long, frustrating effort to name an official city song. A radio station and Mayor Dave Cieslewicz were also involved, and eventually a committee of distinguished musicians.
My suggestion - a no-brainer, I thought - was "Wonderful Madison" by the great Peter and Lou Berryman.
Instead, the committee settled on the Berryman song and three others as finalists. A last meeting was held to select the winner. What came out of that meeting was a decision to have five official songs for the city.
Cieslewicz said: "We took the final four and narrowed them to five."
So I really wasn't too hopeful last April when I wrote a column pointing out that the 30th anniversary of the great Bascom Hill plastic pink flamingo stunt was coming up in September. I suggested that in honor of the anniversary, the City Council should name the plastic pink flamingo as the Madison's official bird.
To my surprise, Ald. Marsha Rummel, who was a student at UW-Madison in 1979, embraced the idea.
It was Rummel who brought it before the council this week. It passed easily, but not without at least one alder wondering if the council shouldn't be working on more "serious" issues.
I would submit that Madison's historic reputation for spirited fun is worth officially preserving, and nowhere was that spirit more in evidence than the morning of Sept. 4, 1979 - 30 years ago Friday. The UW-Madison campus awoke that morning - the first day of classes - to find Bascom Hill filled with plastic pink flamingos.
That iconic image launched thousands of post cards and serves as the cover art for Neil Steinberg's classic book on college pranks, "If At All Possible, Involve a Cow."
The minds responsible for the flamingos belonged to Jim Mallon and Leon Varjian, officers of the Pail and Shovel Party, who were elected to student government office on a promise to take nothing seriously.
The actual perpetrator of the stunt, however, was Michael LaViolette, a student and friend of the Pail and Shovel duo.
I interviewed him about it a few years ago. He described renting a truck and driving down to Chicago to procure the flamingos.
"It was a suburb," LaViolette said. "I honestly don't remember which one."
LaViolette and his co-conspirators got a surprise when they returned to Madison and unloaded their cargo - the flamingos weren't assembled.
They spent several hours putting them together, and then, before dawn, they struck. "I drove the truck right onto Bascom Hill," LaViolette said. "Up and down, tossing the flamingos out. I remember being pretty nervous."
Wednesday morning, I got a call from Larry Foster, sales manager of Pink Inc., located in Morton Grove, Ill.
"Those are our flamingos!" Foster said. His company manufactures plastic flamingos and he'd seen a photo from 1979 with the story about the City Council's flamingo resolution. I told him about how LaViolette drove down 30 years ago.
Now, three decades later, the flamingo's place in Madison lore is secure. Somewhere, Eddie Elson is smiling.