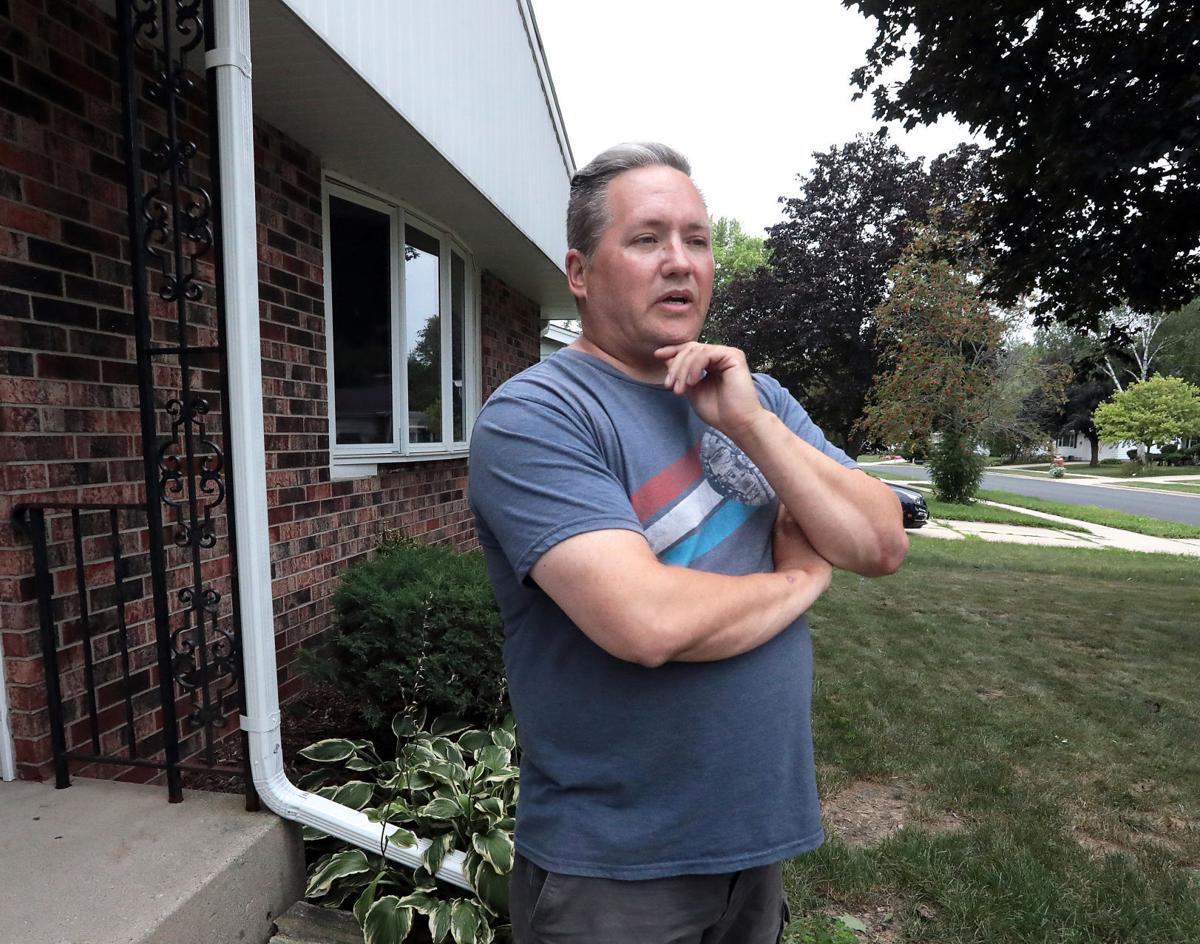 As they brace for a potential surge in evictions after a federal eviction moratorium expired Saturday, local government leaders and tenant advocates are asking landlords to be patient and wait for the distribution of hundreds of millions of dollars in remaining rental assistance in Wisconsin before pushing nonpaying tenants out.
After repeated extensions, the Centers for Disease Control and Prevention allowed the moratorium to expire, opening the door for tenants who are behind on rent to get kicked out for failing to pay as soon as Sunday. The moratorium banned evictions for nonpayment of rent at some or all rental properties, although evictions for things such as criminal activity or property damage were allowed to continue.
President Joe Biden on Thursday said he planned to allow the CDC's moratorium to end but urged Congress to pass another one — something federal lawmakers have yet to do.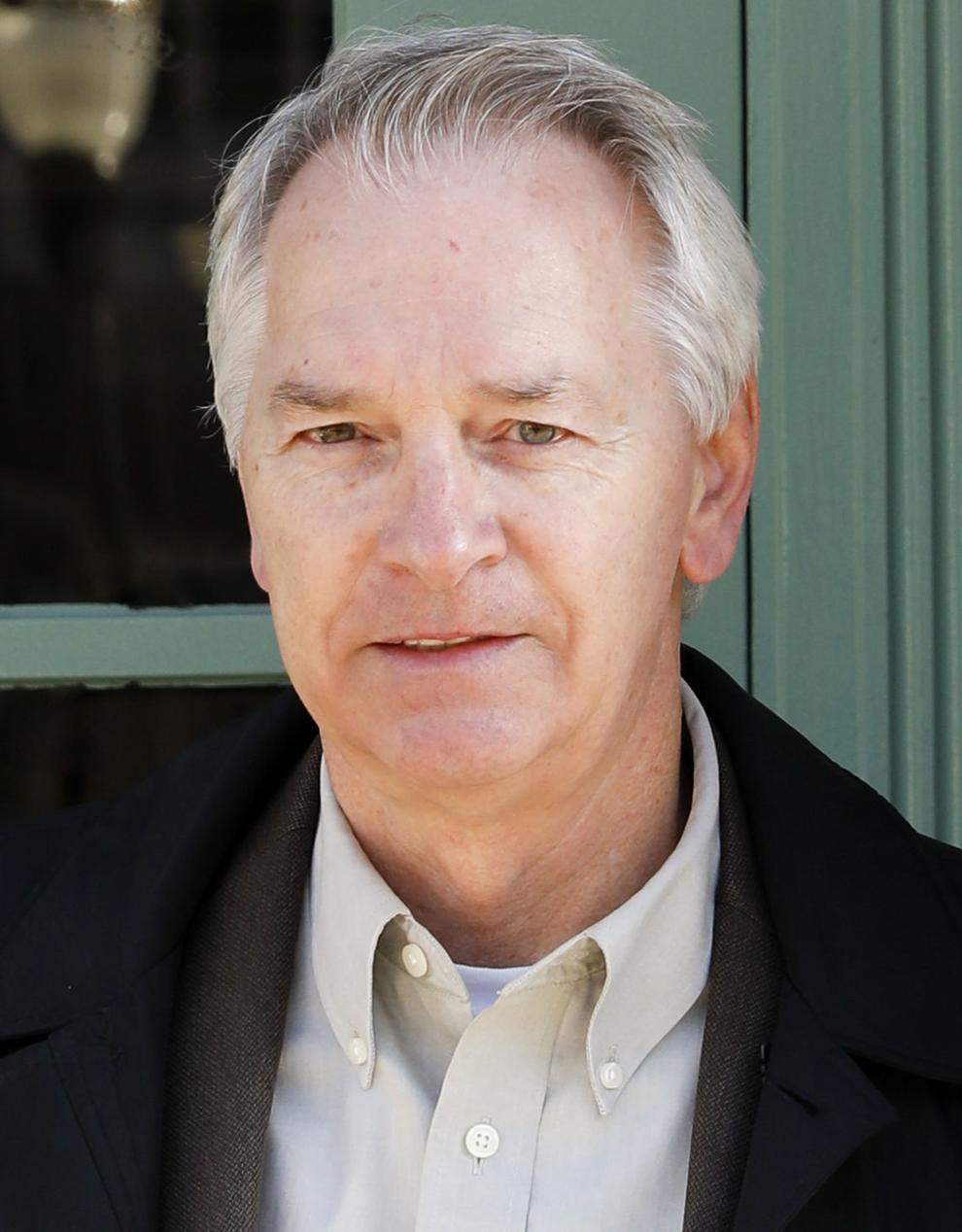 "I think it's safe to say that we're bracing for a surge in eviction (notices) to be filed," Madison community development director Jim O'Keefe said. "We're asking and hoping that landlords will choose to work with tenants and try to avoid the eviction process whenever possible."
The huge bucket of rental assistance funds yet to be distributed could help stave off many of the evictions. Waiting for that is better for landlords in the long run, said Tim Ballering, a landlord and director of the Apartment Association of Southeastern Wisconsin.
"If you work with your renter to get the assistance, you are very likely to be made whole," Ballering told a group of more than 80 landlords and representatives from apartment and tenant resource groups at a meeting Wednesday. "If you evict your renter without waiting, you won't get anything."
Roughly $11 million of the $15 million in federal funds set aside for rental assistance in Madison and Dane County has been doled out so far, but an additional $28 million is on the way, according to the Tenant Resource Center, which has been in charge of distributing the funds locally.
Statewide, nearly $46 million had been given to 12,520 households as of Thursday, according to the state Department of Administration. That leaves $276 million that still needs to be distributed, plus an additional $250 million that will become available soon. The state money is available everywhere except six areas of the state that are running their own programs, including Madison, Milwaukee, Dane County and Milwaukee County.
There's no good estimate for how many households continue to need help paying rent.
In January the city, based on information from UW-Madison urban planning professor Kurt Paulsen, estimated that more than $40 million in rent was overdue in the county.
U.S. Census survey data analyzed by the National Equity Atlas — a project of the University of Southern California and the liberal advocacy and research group PolicyLink — estimated that as of earlier this month, more than 7,500 Dane County households were behind on rent, or about 300 more than what the same survey found as of mid-May.
As of mid-July, 12.3% of Wisconsin adults reported missing the previous month's rent or mortgage payment or having little to no confidence that they could pay it the next month, according to the U.S. Census.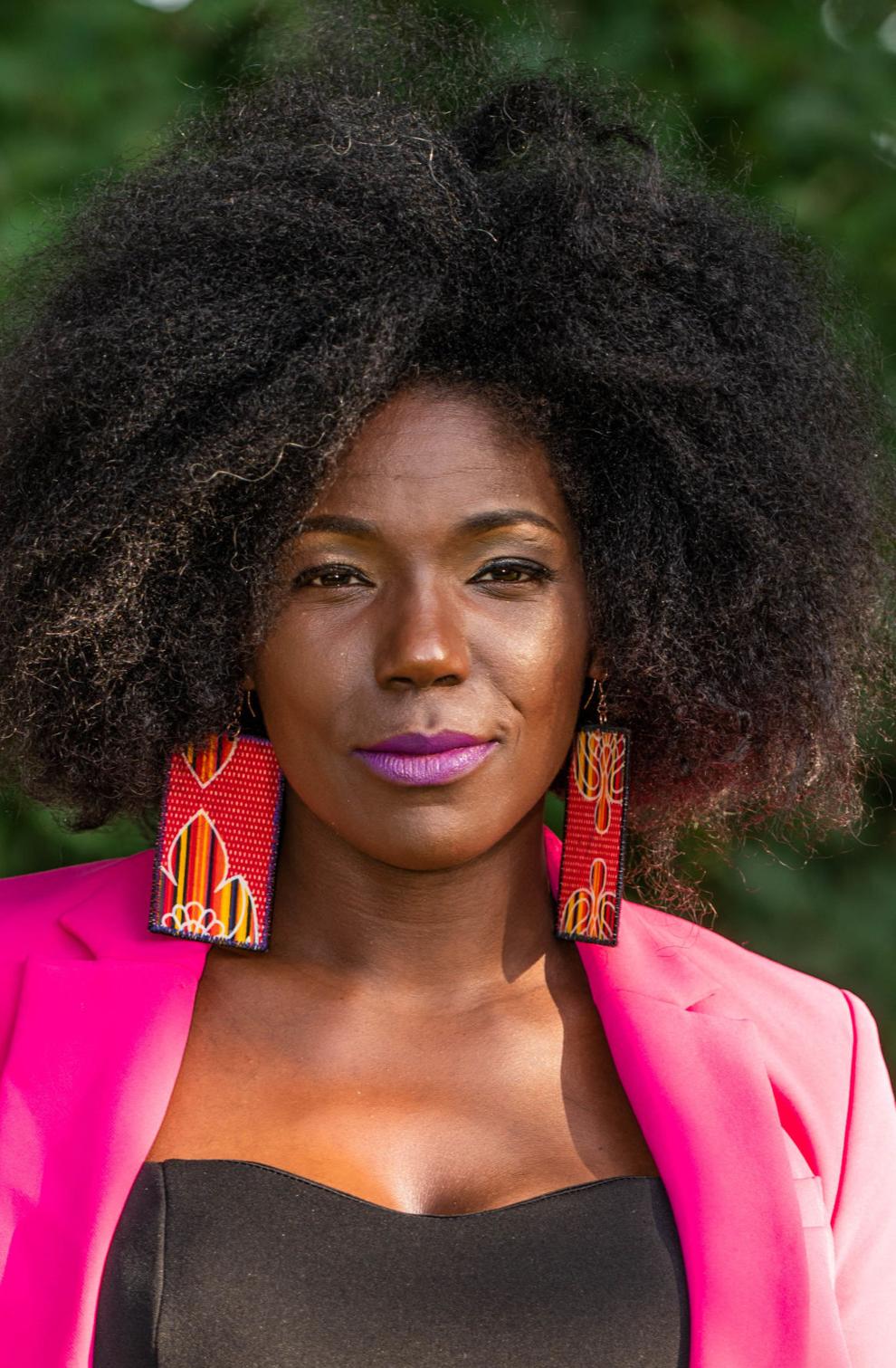 The picture of how many Dane County families are struggling to afford rent because of pandemic-related hardships should become more clear over the next several weeks as evictions start up again.
"We're very worried about the moratorium ending," founder and CEO of local nonprofit Urban Triage Brandi Grayson said. "There's no way of knowing what it's going to look like come Monday."
Heiner Giese, attorney for the Apartment Association of Southeastern Wisconsin, said he expects evictions to be up from 2018 and 2019 levels but said a "huge wave" of people getting kicked out of their homes is "not going to happen." Part of that increase, he said, would likely come from people who haven't been paying rent and who won't be eligible for the rental assistance.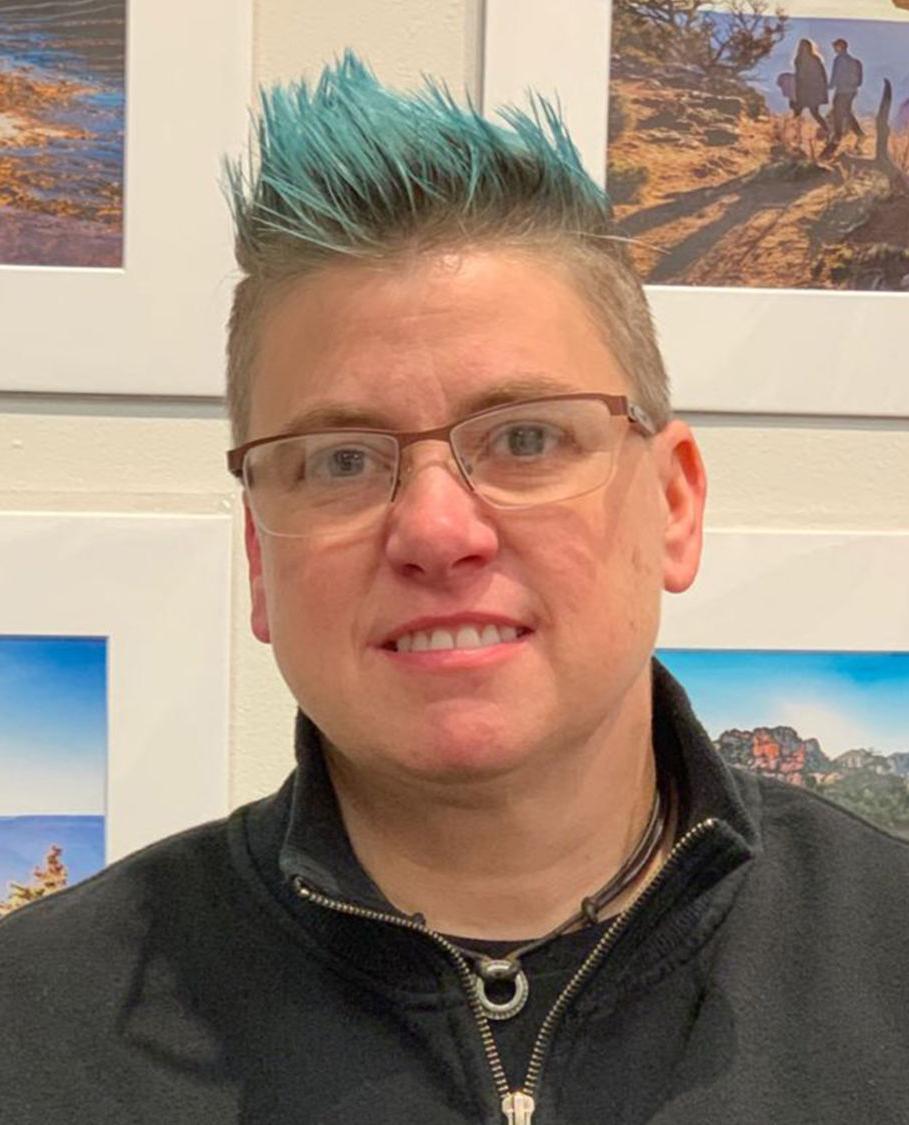 Tenant Resource Center executive director Robin Sereno said her organization is "really, really concerned" that there will be a jump in eviction cases going through the courts in August. But she noted that some of those cases could get resolved before someone gets kicked out of their home.
Some people may not realize the rental assistance is available, only learning of it when they start to go through the eviction proceedings, she said.
'Can't get help'
But the rental assistance funds won't help everyone faced with housing insecurity.
With August being the time when many leases are up in Madison, Grayson said some landlords are simply refusing to renew leases instead of issuing an eviction notice.
Others experienced financial hardship during the pandemic but aren't eligible for the rental assistance because of federal restrictions on who can get the money.
Troy Ahrens, a Sun Prairie resident, got about $2,500 behind in rent at the start of this year because of loss of work during the pandemic. He never lost his job, but he had to stay home without pay several times because of potential exposures to COVID-19.
He applied for rental assistance from the Tenant Resource Center in mid-February, but his application didn't get reviewed until early June, according to email correspondence.
By that time, Ahrens said, his landlord had threatened to evict him, telling him to "pay or get out." So Ahrens took out a high-interest loan to pay his rent.
"And now that I paid it, I'm screwed," Ahrens said. "I can't get any help because I don't owe anything, and the leger shows it's even."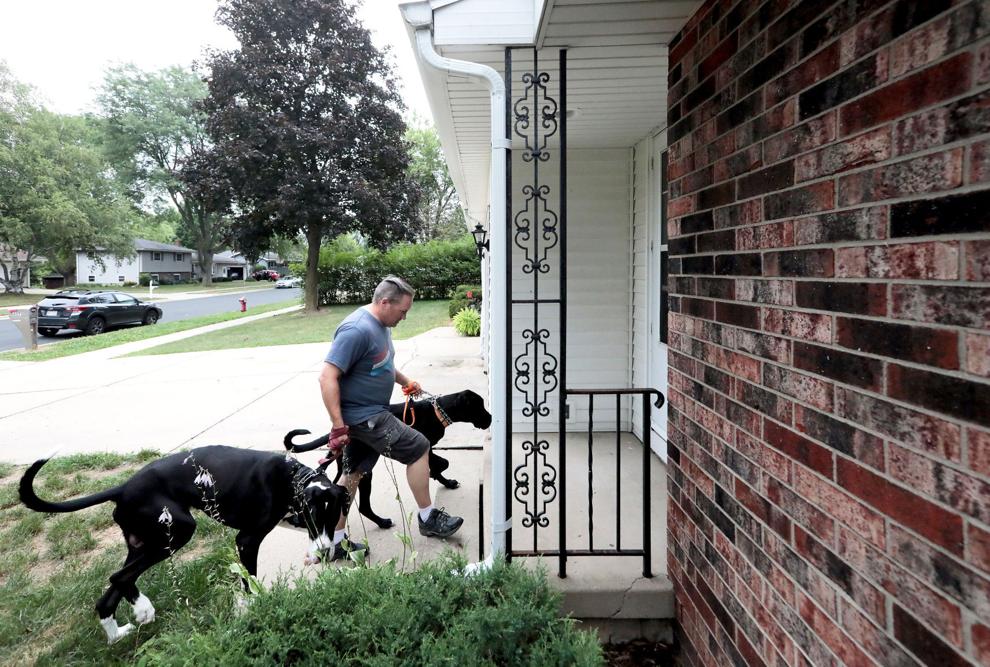 Ahrens said he didn't get rental assistance from the Tenant Resource Center, and he's no longer eligible since he's not behind in rent anymore. And he's about to lose his job at National Powersport Auctions because the company's Windsor location is closing due to the pandemic.
"The government was supposed to help," Ahrens said. "I haven't gotten help, and with this whole scenario, I may never get help."
Sereno said she couldn't comment on Ahrens' situation because of privacy laws but said tenants taking out risky loans to pay rent is a problem she sees "over and over again."
"Once people take that loan, this funding does not allow us to pay for that," Sereno said. "It has to go directly to the landlord. That's a piece in the federal regulations, and it is frustrating."
Preparations
At least the lengthy delay Ahrens faced in getting his application reviewed is no longer an issue.
When the county program opened in February, the Tenant Resource Center took on about 4,000 applications for rental assistance in one week. But the center has now gotten through that significant backlog, Sereno said.
"Things are really moving along pretty quickly," O'Keefe said. "The backlog has been effectively wiped out."
The center is handing out about $1 million in rental assistance each week and reviewing applications within about two days, Sereno said. Those waiting on money either just recently applied or have some portion of their application materials missing.
For the statewide program, agencies have long cleared their waiting lists and are well prepared to give out rental assistance when the moratorium lifts, said Susan Brown, administrator for the Division of Energy, Housing and Community Resources, which administers the state rental assistance program.
Sereno said "nobody knows" how big of a surge in evictions might be coming, but she hopes the Tenant Resource Center is ready for it.
"We're as prepared as I think anyone could be," she said.
Bridging the gap
Madison and Dane County could face additional challenges over the next month because of a transition to a new model for distributing their funds through several vendors — something that has the potential to create another backlog.
Urban Triage will give out $12.4 million in eviction-prevention funds available only to those outside of the city of Madison in a program that will launch Sept. 15, Grayson said.
Madison is in the process of selecting several other agencies to distribute $15.3 million in rental assistance to city residents. O'Keefe expects those organizations to be selected by the end of August.
The Tenant Resource Center did not apply to administer the second stage of funding because Sereno said staff will need to focus on helping those who get involved in eviction proceedings in court.
Sereno also said organizations like Urban Triage have stronger connections with the community and will likely have better luck informing vulnerable people what resources are available to them.
"Hopefully more people will know that this is a thing," Sereno said, noting her organization had trouble marketing the program.
Photos: Dane County Farmers Market returns to Capitol Square
Dane County Farmers Market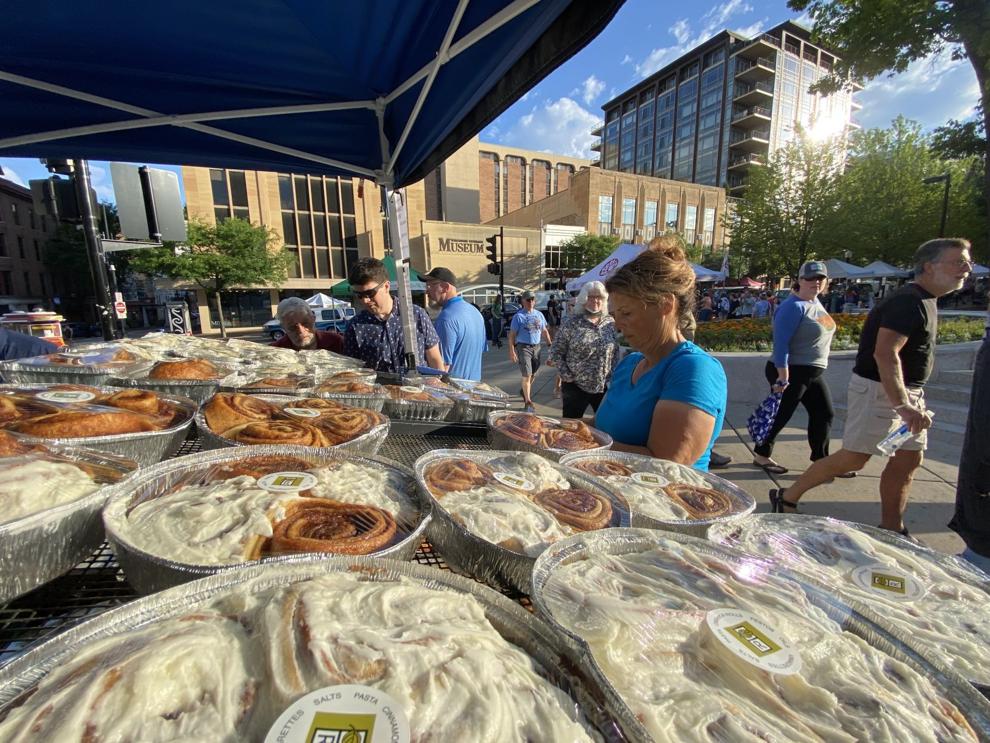 Dane County Farmers' Market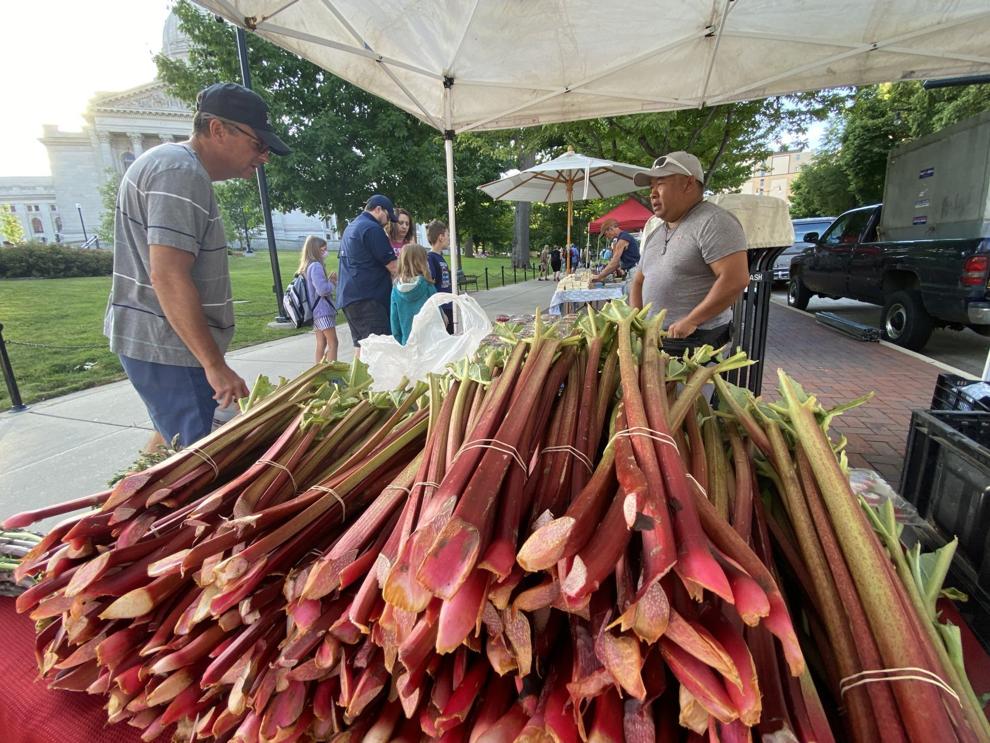 Dane County Farmers Market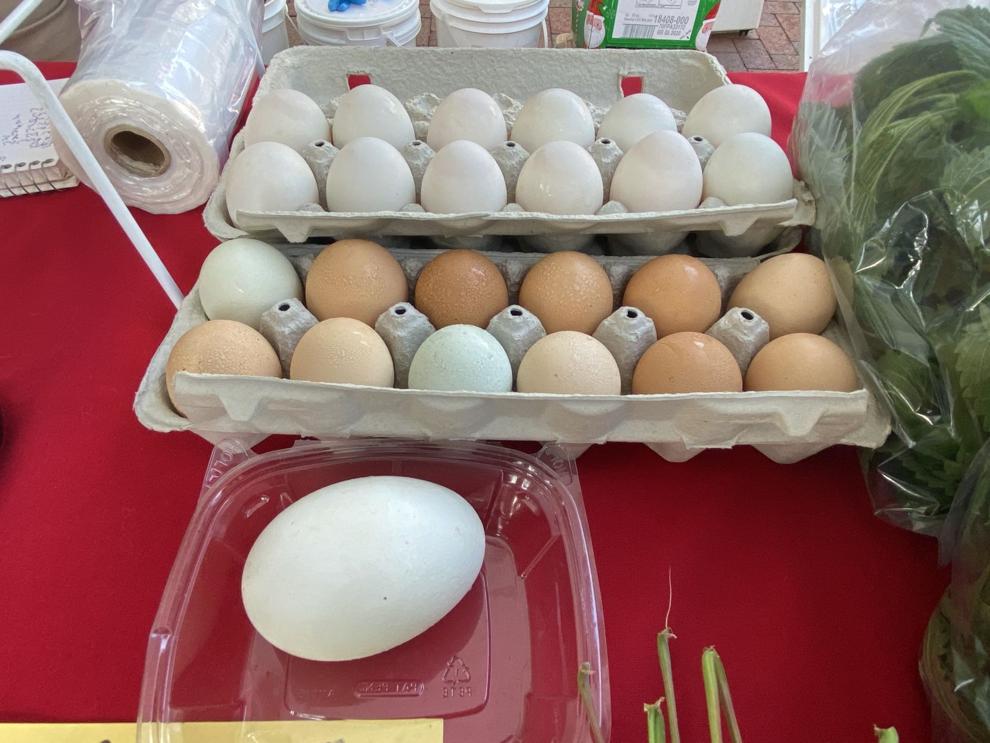 Dane County Farmers Market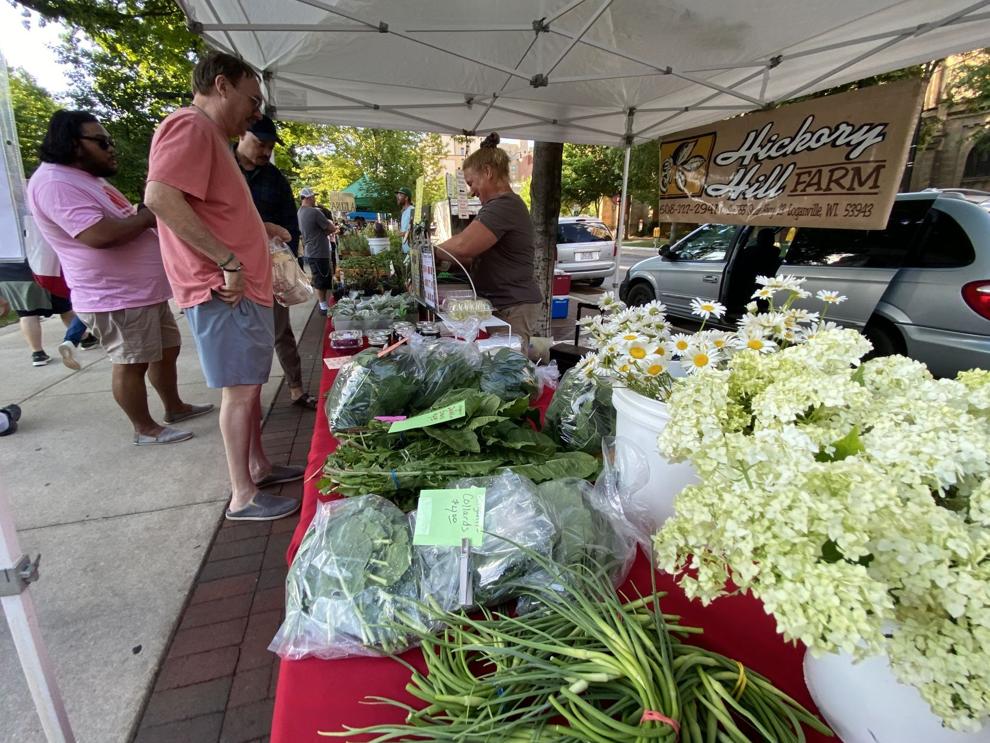 Dane County Farmers Market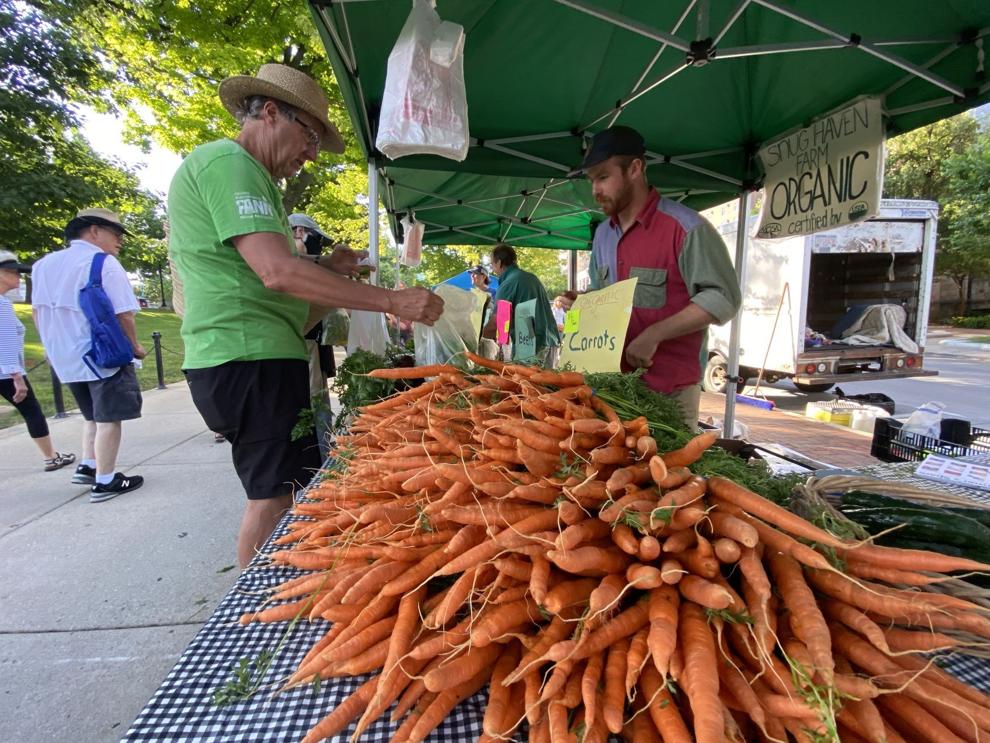 Dane County Farmers Market
Dane County Farmers Market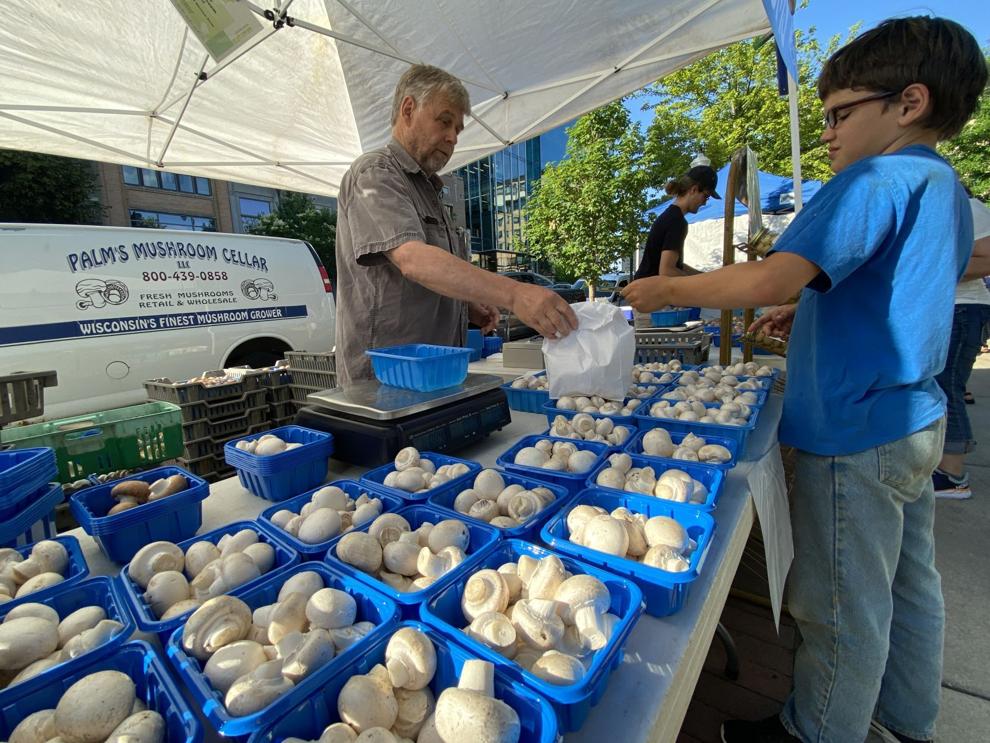 Dane County Farmers Market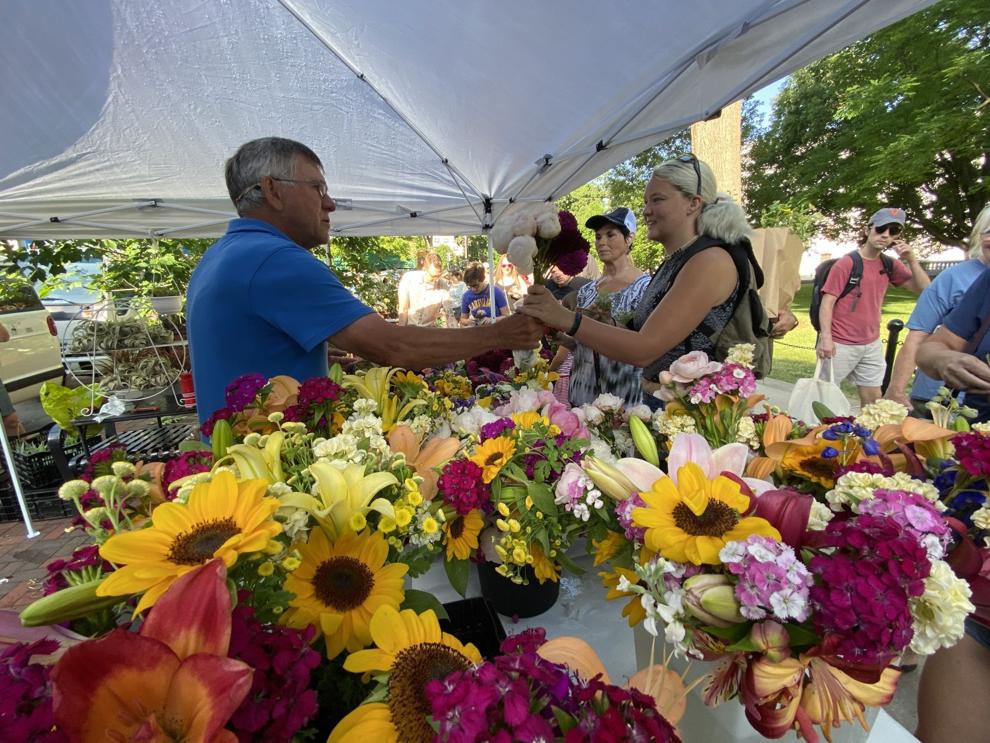 Dane County Farmers' Market
Dane County Farmers' Market