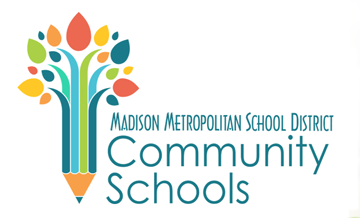 A new program that brings community resources to Madison schools to build the neighborhood could double in size, thanks in part to a big grant from a local company.
CUNA Mutual Group announced this week it is committing $500,000 over three years to help the Madison School District expand the community schools program from two schools to four schools.
"Early results for Madison's first two community schools are positive, and we want to help expand their good work," said Beth Cutler, community relations and foundation leader at CUNA Mutual Group.
In 2016-17, Madison started the pilot project at Mendota and Leopold Elementary Schools, bringing in services such as health care, tutoring, mentoring, parenting and healthy food access.
You have free articles remaining.
"When students and their families are fully supported, our students can be ready to excel in the classroom," said school district Superintendent Jennifer Cheatham.
"Our two community schools are building on the strengths of our students and families, closing gaps in needed support areas and integrating coordinated services into our schools," Cheatham said.
District spokeswoman Rachel Strauch-Nelson said the next schools to become part of the community schools program have not been chosen yet.
"We'll work with our community schools advisory committee to learn from what we've done so far, and determine the selection process for the next two pilot schools," Strauch-Nelson said.
The community schools program has also been supported by the Madison Community Foundation, Madison Gas and Electric and the Magic Pebble Foundation.
"We're energized by the ongoing community support for this important program, and I want to thank CUNA Mutual Group for supporting our students and school communities through this generous grant," Cheatham said.