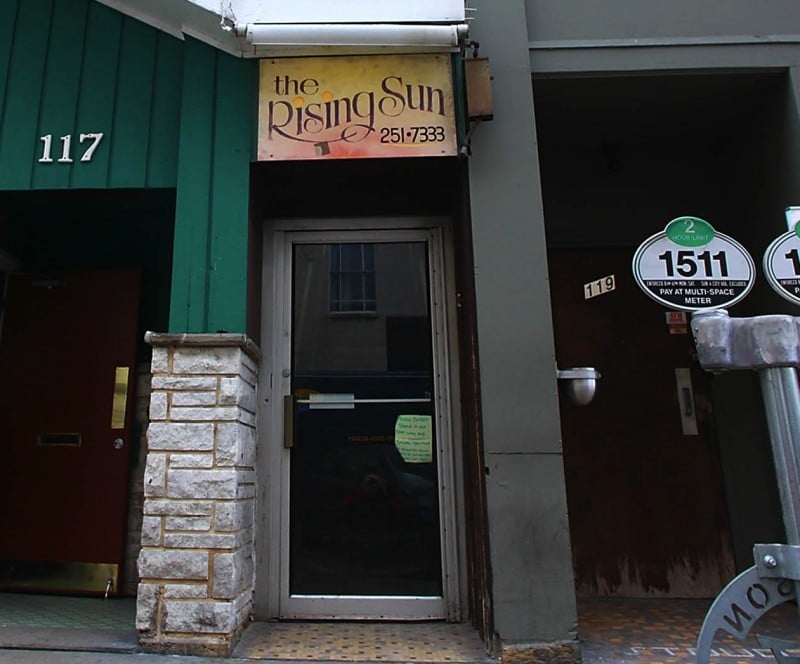 Two longtime Madison massage parlors, one of them already the target of a police probe, are facing new scrutiny from a different source: massage therapists.
"Please shut them down," Bart and Kathleen O'Shea of Sun Prairie wrote in a complaint filed last week with the state Department of Safety and Professional Services against Rising Sun, 117 W. Main St., and Geisha House, 3157 E. Washington Ave.
In the complaint, they claim that both longtime Madison businesses operate as brothels and flout a recent Wisconsin law that requires all who give massages to be licensed by the state.
The department, in a decision late Wednesday, declined to pursue the complaint, saying that the criminal allegations of prostitution are outside its jurisdiction and the other allegations of unlicensed massage practice are not supported by evidence in the complaint.
Charles Giesen, lawyer for Rising Sun owner Charles Prindiville, did not respond to a request for comment. Cathleen Cerro, owner of Geisha House, was out of the office Thursday and unavailable for comment, a receptionist said.
In an earlier interview, Prindiville said his employees, all women, give customers back rubs and nothing else. Under the 2010 law, even back rubs would be illegal if done by an unlicensed masseuse.
Prindiville has been the target of a long-running police probe centered on operating a house of prostitution and tax fraud. It began with an October 2010 police raid of his business and Middleton home. Numerous other raids have followed, and all search warrants in the case have been sealed by Dane County judges.
Police declined comment on the complaint and the investigation, citing the ongoing probe.
Bart O'Shea, an award-winning Madison police officer who's been on the beat for 22 years, is not involved in the investigation and pursued the complaint in his side role as a massage therapist for the last 17 years, although he's not currently practicing. His wife, Kathleen O'Shea, operates a massage therapy business in Sun Prairie.
Massage therapists in the state have long advocated for more regulation of their industry, an effort that culminated in Act 355, a 2010 state law that required all who give massages to be licensed by the state, pass a national certifying exam and have liability insurance. The law was pushed in part to differentiate legitimate therapists from prostitutes, who are seen as a threat to the profession.
"It makes it dangerous for us when people get the perception that massages are equated with prostitution," said Kay Peterson, an Altoona massage therapist and government relations chairwoman for the Wisconsin chapter of the American Massage Therapy Association. "It's difficult as a legitimate health care provider to be seen in that light."
Bart O'Shea said that Rising Sun and Geisha House have long been suspected of hosting prostitution.
"It's like saying you know McDonald's sells hamburgers," he said. "Everybody knows it."
He said he thought the 2010 law, which requires massage therapists to have their state license posted on the wall, would quickly lead to the demise of Rising Sun and Geisha House due to state enforcement. But he learned they're still open after reading a recent State Journal story about a Madison woman divorcing her husband after learning he was regularly paying for sex with prostitutes at Rising Sun.
"I sure hope somebody's doing something," he said. "The law's been in effect nearly two years, and these places continue to be in business."