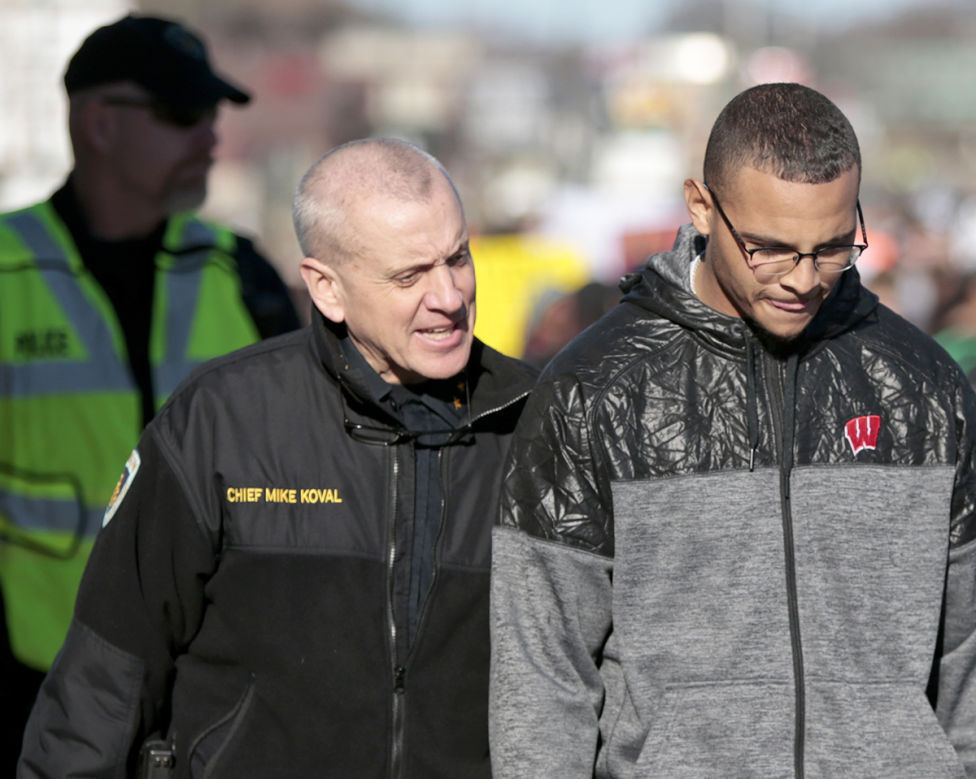 With investigators set to turn over reports to Dane County's district attorney Friday on the controversial police shooting of 19-year-old Tony Robinson, law enforcement and protesters are preparing for what will happen after the prosecutor announces whether he will charge the officer involved.
Authorities with the state Division of Criminal Investigation will meet with District Attorney Ismael Ozanne on Friday to submit their reports on the March 6 shooting, which happened in a Near East Side apartment home. Ozanne will then decide whether Madison Police Officer Matt Kenny should face criminal charges for fatally shooting Robinson.
Police have said Kenny shot Robinson, who was unarmed, after Robinson punched him in the head and knocked him off balance. Kenny was responding to reports that Robinson was running in traffic and had battered two people.
As the investigation wraps up, protest leaders are already planning their response to Ozanne's decision, and Madison Police Chief Mike Koval says his department has also been working on how it will manage demonstrations following the announcement.
Koval pointed out that, while Robinson's death sparked days of emotional protests, the series of marches and rallies were all peaceful.
Still, he said, "I would be remiss if I didn't plan for the worst-case scenarios and pray for the best."
Koval said he met with Ozanne last week — not, he stressed, in an attempt to gauge whether Kenny will be charged — but to request that Ozanne give the department some advance warning before his decision is announced. The chief asked for 24 hours' notice before Ozanne publicizes his decision, Koval said, so police could reach out to community groups and have officers in place ahead of the announcement.
Madison's Young, Gifted and Black Coalition, which has organized many of the demonstrations since Robinson's death, held a "strategy session" with supporters Tuesday night to prepare for Ozanne's decision. Robinson was black, Kenny is white.
Organizers said in a Facebook event page that they planned to talk "about what to expect from this investigation, as well as where we go once the decision to indict or not indict comes."
A couple dozen people, including some of Robinson's family members, attended the meeting, but a State Journal reporter who sat in on the discussion was asked to leave about 30 minutes after it began.
Coalition members say they don't expect Kenny will be charged; Koval has asked those questioning the shooting to wait for Ozanne's decision and the full results of the state investigation before making a judgment about Kenny's actions.
It's not clear how long Ozanne's review of the case could take. His office has not said if there is a timetable for announcing a charging decision, and previous officer-involved shootings have varied in how long reviews have lasted.
Koval said Thursday he believes Ozanne will likely wait until toxicology test results from Robinson are available — a process he estimated could take another two weeks. Ozanne can also consult experts on police use of force, or request further work from the Division of Criminal Investigation.