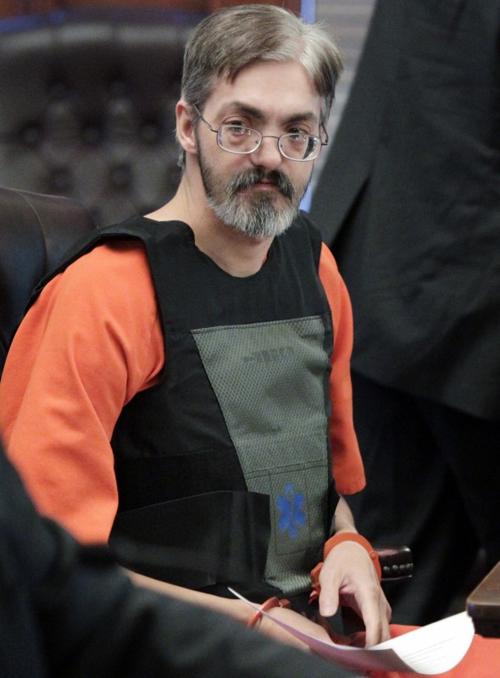 MONROE — A judge's decision Wednesday to suppress some statements an Argyle man made to criminal investigators isn't expected to alter the outcome of his upcoming trial on charges that he killed three of his children in a house fire, attorneys for both sides said.
Green County Circuit Judge Thomas Vale ruled that statements made by Armin Wand III during the second day of a three-day interrogation after the Sept. 7 fire were not made voluntarily because investigators used coercion in the form of promises of leniency if he cooperated with them.
But Vale did say Wand's statements made to different investigators on the first and third days of the interrogation were made voluntarily and were admissible for the court trial that is set to begin Feb. 23 at the Lafayette County Courthouse in Darlington.
Wand was arrested Sept. 9. According to a criminal complaint, he told authorities he set the fire to collect life insurance on his wife and children.
Wand, 33, was charged with four counts of first-degree intentional homicide for the deaths of his three young sons and the fetus his wife, Sharon Wand, was carrying. He also faces an arson charge and three counts of attempted first-degree intentional homicide for allegedly trying to kill his wife and 2-year-old daughter, Jessica.
You have free articles remaining.
Reading from transcripts of Wand's interviews with authorities Sept. 7-9, Vale repeatedly quoted James Sielehr, a special agent with the state Division of Criminal Investigation, telling Wand on Sept. 8 that he'd help him if he cooperated with them.
Vale said that confused Wand, who has an IQ of 67, according to an expert witness for the defense.
Wand's attorney, Guy Taylor, didn't immediately know which statements would be suppressed. "It may not ultimately determine the outcome," he said.
Assistant attorney general Roy Korte, who is prosecuting the case, said Wand's statements made during the first and third days of interviews will be just as useful for his case.
Vale also ruled that Sharon Wand can testify at trial about "other acts" that could help prove her husband planned for months to kill his family.
Korte said Sharon Wand continues to recover from severe burns from the fire and was recently released from the hospital. She filed for divorce.
Wand's brother Jeremy Wand, 18, faces similar charges, except with one fewer count of attempted homicide. Authorities say Armin Wand tried twice to kill his daughter, allegedly putting her back into the fire after Sharon Wand escaped with the girl. Jeremy Wand is set for a separate trial, the date of which has not been set.