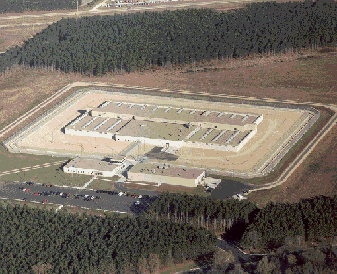 A former corrections officer at the state's most secure prison has been arrested for allegedly having a sexual relationship with, and giving items to, an inmate, the Grant County Sheriff's Office said.
Cheryl Bartels, 58, of rural Prairie du Chien, was a correctional officer at the state prison in Boscobel until June 16. The Sheriff's Office said Tuesday that she was tentatively charged with 16 counts of sexual contact or intercourse with an inmate and 10 counts of delivering articles to an inmate. Both are felonies.
The arrest come on the heels of multiple high-profile prison escapes; two killers in upstate New York and a Mexican drug lord may have fled with help from correctional officers.
"That's why we take these type of cases very seriously," Grant County Sheriff Nate Dreckman said, adding that correctional officers are "entrusted to provide care and keep the inmates safe and secure, as well as keep them in the facility."
The items Bartels allegedly gave the inmate were not drugs, weapons or anything that would jeopardize safety in the prison, Dreckman said.
You have free articles remaining.
"We have no concerns whatsoever that it was anything more than an isolated incident," Dreckman said.
Both the Department of Corrections and the sheriff declined to name the inmate. The sheriff's department considers him a victim and will not pursue any criminal charges, though he may have violated internal prison rules, Dreckman said.
The Department of Corrections plans to conduct an internal review of the prison, department spokesman Bill Clausius said.
Bartels was a correctional officer at the Wisconsin Secure Program Facility since 2000, the Department of Corrections said, and was no longer employed as of June 16. Prison officials contacted Grant County to launch an investigation on June 15, the sheriff's department said.
Prison officials said they'd been informed that a staff member was fraternizing with an inmate.
The prison, formerly known as Supermax, is the most secure men's prison in the state, and houses both high-risk and general population inmates. The inmate allegedly involved in the incident with Bartels was not a high-risk prisoner.
The sex charges carry a maximum 40 years in prison and $100,000 fine on each count, and the delivering articles charges carry a maximum 3 years, 6 months in prison and $10,000 fine on each count.