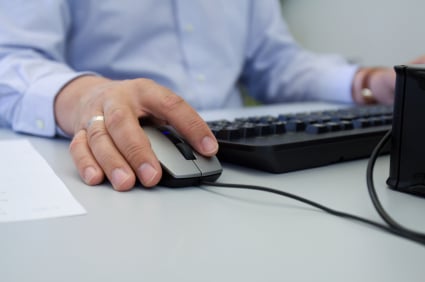 Investigators from the FBI have joined state and local agencies trying to help Madison and Dane County fend off and identify the perpetrators of a cyberattack on city and county Internet resources.
The attack, which began Monday afternoon and was still continuing with varying intensity Tuesday afternoon, at times blocked or interrupted official communications involving the Internet, including email and some police and fire dispatch services, according to Paul Kronberger, the city's chief information officer.
It had subsided quite a bit by the end of the day, Kronberger said, but it was unknown if problems would continue Wednesday.
"Our network staff are continuing to monitor it," he said, adding that hackers had not gotten into the city's network.
The attack follows on the heels of the shooting death of 19-year-old Tony Robinson by a Madison police officer on Friday. Three days of protests followed, including a huge turnout on Monday at the state Capitol and around Downtown Madison.
The unknown attackers were creating an overwhelming amount of bogus Internet traffic targeting the router shared by the city and the county, Kronberger said. This is called a denial-of-service (DOS) attack.
Police spokesman Joel DeSpain said the attack had not affected the department's ability to respond to emergencies.
"Law enforcement officials believe the individuals responsible are attempting to breach local government and public safety communications information security systems," Dane County Emergency Management said in a statement.
A group calling itself "Anonymous" — a name used by a hacktivist group notorious for using DOS attacks on governments and other organizations — claimed responsibility for the attack, DeSpain said. The cyberattack is similar to attacks in other cities where officer-involved shootings have taken place.
Kronberger said the city and county were working with forensic investigators from the FBI, the state Department of Justice and Madison police in trying to "actively pursue the attackers."
But he added that there may not be much anyone can do until the attack stops.
Kronberger said the attack is the first the city has had to respond to in the five years he's worked there. He wasn't aware of any incidents before his tenure.
He said the city's IT department has begun a review to see if any changes can further protect the city's network infrastructure.
[Editor's note: Kronberger said in an earlier version of this article that the Wisconsin National Guard also was helping in the investigation, but WNG is not involved.]