BARRON — Investigators are assessing several items that volunteers found Tuesday during an expanded search for clues that might lead to a missing 13-year-old Wisconsin girl whose parents were killed, but none of them yet seems to be linked to her disappearance, a sheriff said.
Barron County Sheriff Chris Fitzgerald released a statement on Facebook thanking the 2,000 volunteers who spent the day walking through swamps, cornfields and woods in chilly weather to help find Jayme Closs, who is believed to have been abducted.
Fitzgerald said authorities had received more than 1,400 tips as of Tuesday and had closed 1,100 of them while continuing to work the others. Some of those tips led authorities to conduct Tuesday's expanded search. People from in and around the Closs family's hometown of Barron, a rural community of about 3,400 in northwestern Wisconsin, and from towns farther away heeded the call for volunteer help.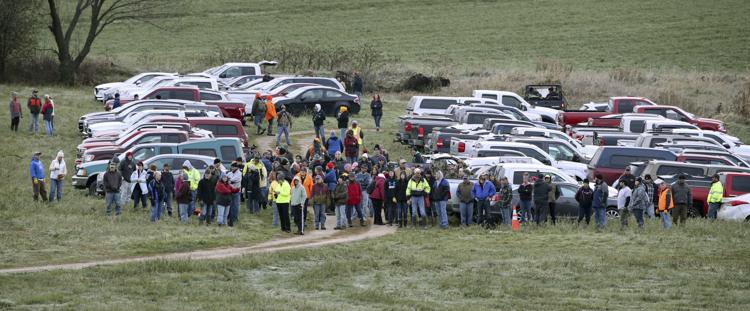 "The outpouring of hope and support from the community and law enforcement has been overwhelming," Fitzgerald said, adding that Jayme is believed to still be endangered.
After being instructed to proceed slowly and to yell "Stop!" if they see anything and to wait for the authorities to come check it out, volunteers fanned out in lines through marshes, wooded areas and fields. Video posted on Twitter by a KMSP-TV reporter showed searchers walking in a grid pattern, using sticks to bat down tall grass and vegetation.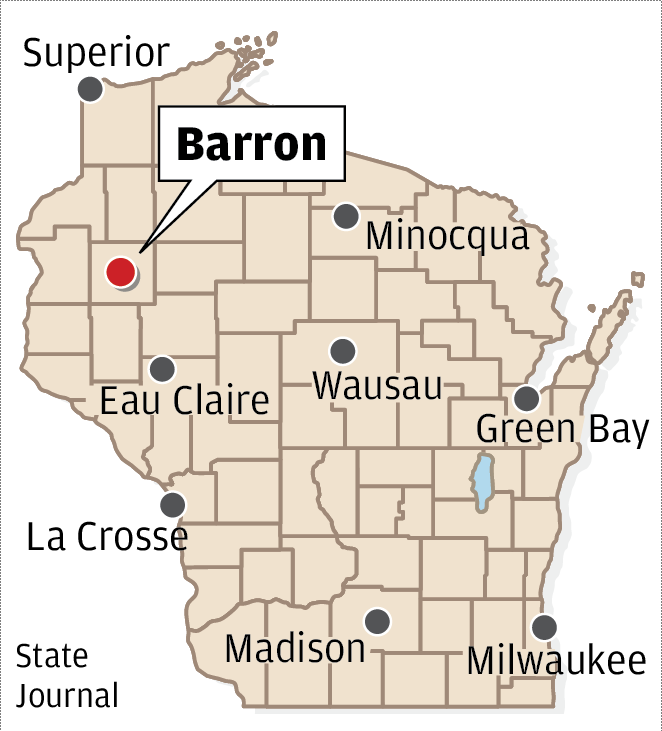 Reporters tracking various search groups tweeted that volunteers were told to look for anything that could be a clue, such as a cellphone, piece of clothing or gun.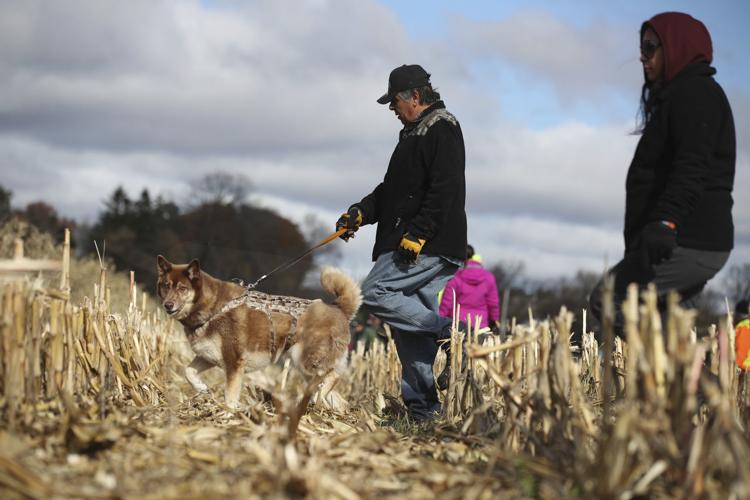 Jayme Closs has been missing since sheriff's deputies responding to a 911 call early on the morning of Oct. 15 found the door to her family's home near Barron kicked in and her parents, James and Denise Closs, dead inside. They had been shot. Investigators believe Jayme was abducted and ruled her out as a suspect on the investigation's first day.
A ground search involving 100 volunteers last Thursday yielded nothing. Authorities mapped the area by helicopter in preparation for Tuesday's search.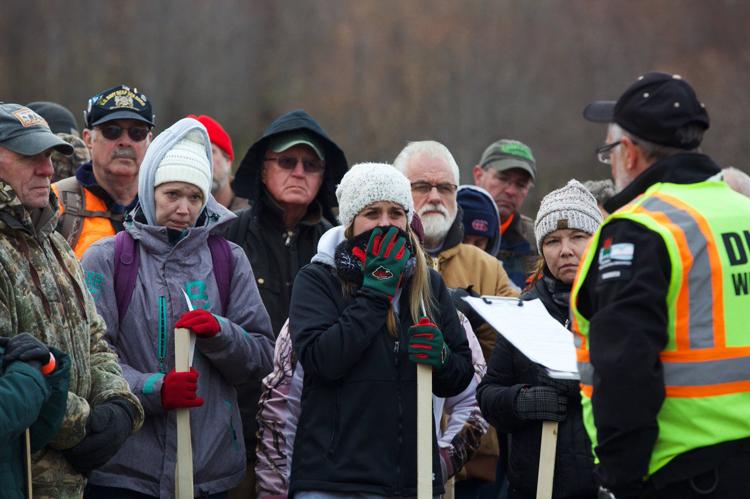 "We've determined we'd like to search a bigger search area based on information our investigators have collected," Fitzgerald said. "These tips have led us to this."
Joe Scheu, a retiree from the nearby village of Haugen, said he was taking part in Tuesday's search because he has a 13-year-old granddaughter and he wanted to help out. He said the violence in the case is terrible and that he feels sorry for Jayme.
Jill Robinson, who lives about 60 miles south in Eleva, drove to Barron with a friend to join the search.
"I guess I'm not doing anything different than I would hope someone would do if it was one of my loved ones in this situation right now," said Robinson, 48. "I just think anytime it hits close to home like this, it just makes you think it could be you or one of our loved ones."
Investigators are also searching for two cars — a red or orange Dodge Challenger and a black Ford Edge or black Acura MDX — that may have been near the Closs family's home on the night of the attack, Fitzgerald said. He didn't have information about the cars' license plates.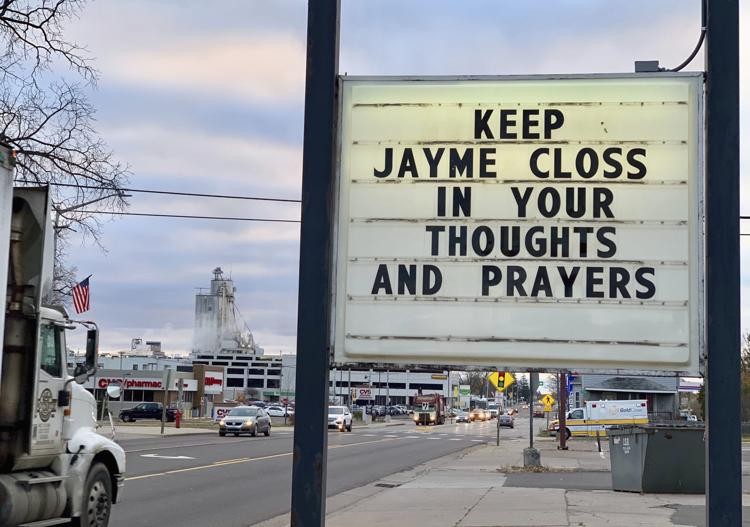 Relatives plan to hold a funeral for James and Denise Closs on Saturday at 1 p.m. at St. Peter's Catholic Church in Cameron, a village next to Barron. The funeral will be preceded by an 11 a.m. visitation.
An online obituary says the couple were married in 2003 in Las Vegas, Nevada, and worked at Jennie-O Turkey Store in Barron for 27 years.
A few hundred people attended a Monday night vigil at the high school football field in Barron, roughly 80 miles northeast of Minneapolis. Leaders from several churches were on hand to lead small group prayers and comfort a community on edge.
First Lutheran Church Pastor Ron Mathews told the crowd that hope has the power to move people beyond despair, fear and anxiety.
"Hope is the sure presence of peace in the midst of grief and deep sadness," Mathews said.
Fitzgerald said he planned to provide another update on Wednesday afternoon.