A pedestrian died after being hit by a motorist who fled the scene Saturday night on the North Side, Madison police said.
Police arrested Anthony Michael Moore for allegedly speeding through a red light at the intersection of Aberg Avenue and Shopko Drive and hitting the person who was trying to cross the street about 8:50 p.m., said Lt. John Messer.
Witnesses helped officers identify and recover the vehicle in the 700 block of Jacobson Avenue. Further investigation led to the arrest of Moore, 23, on tentative charges of homicide by intoxicated use of a vehicle and hit-and-run involving death.
Moore pleaded guilty to two misdemeanor drug possession charges in October 2021 and was put on 18 months of probation, according to court records.
Remembering the 1996 fire that destroyed Madison's Hotel Washington
Hotel Washington before the fire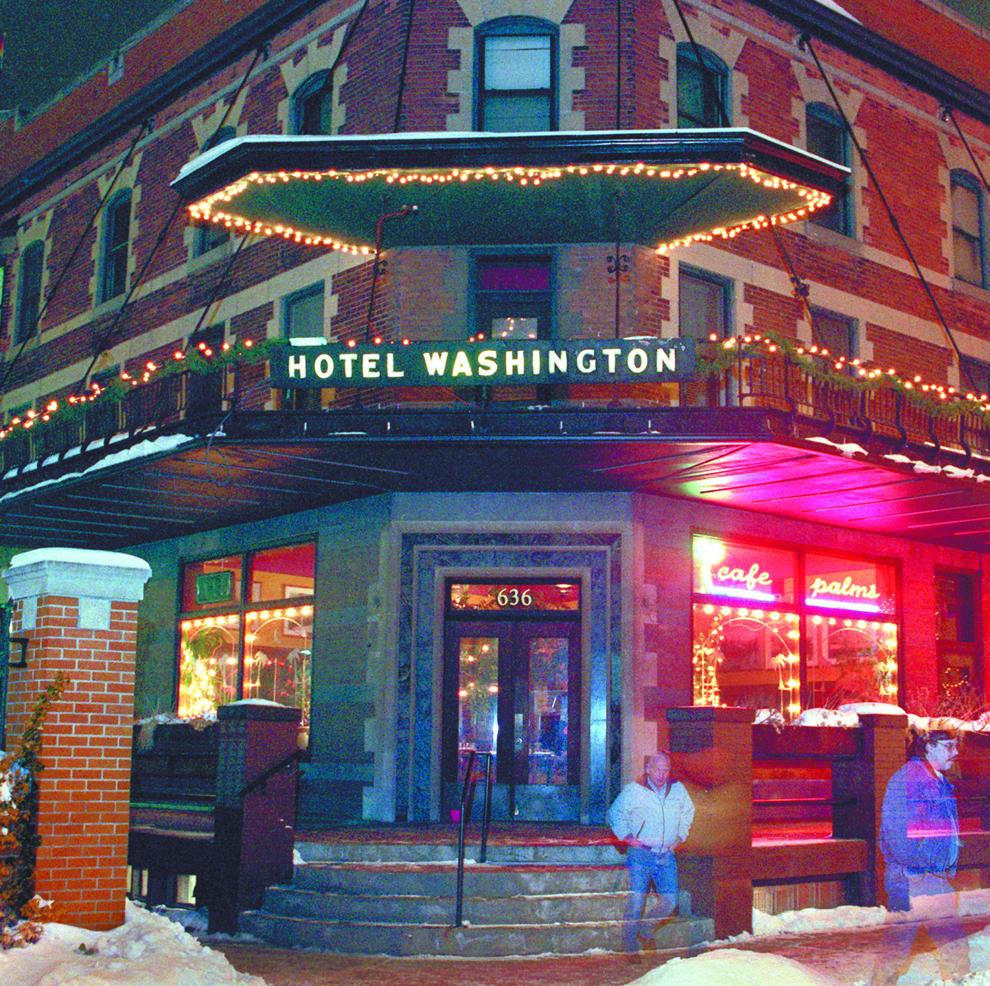 Club de Wash before the fire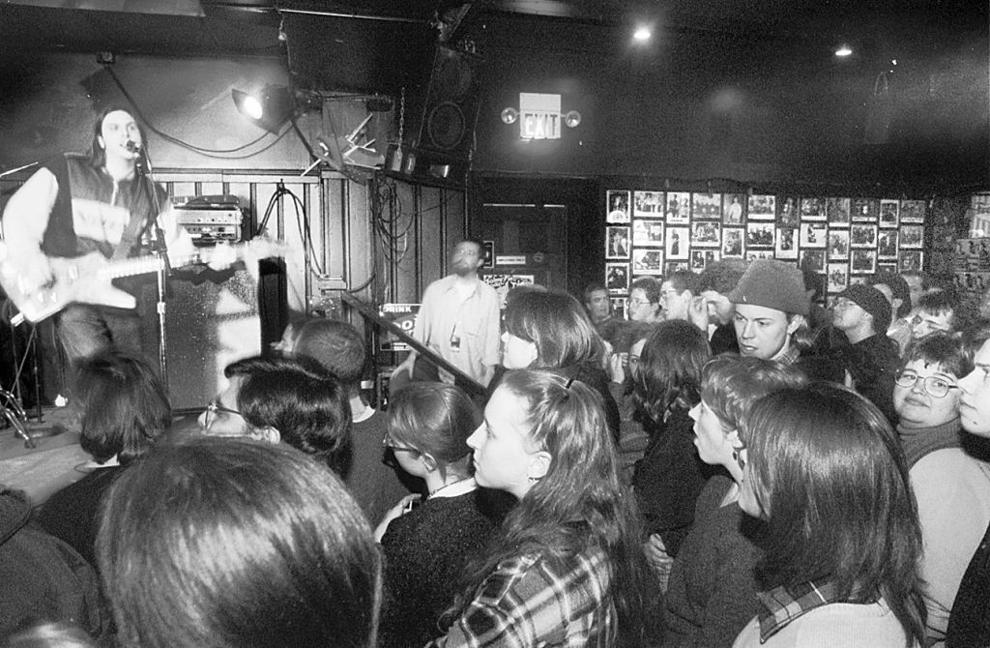 Hotel Washington fire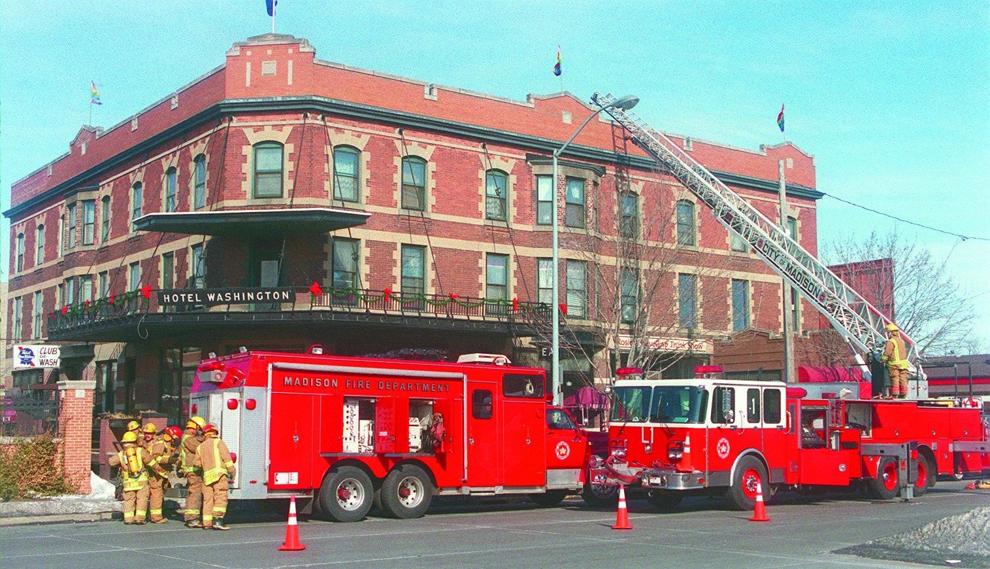 Hotel Washington fire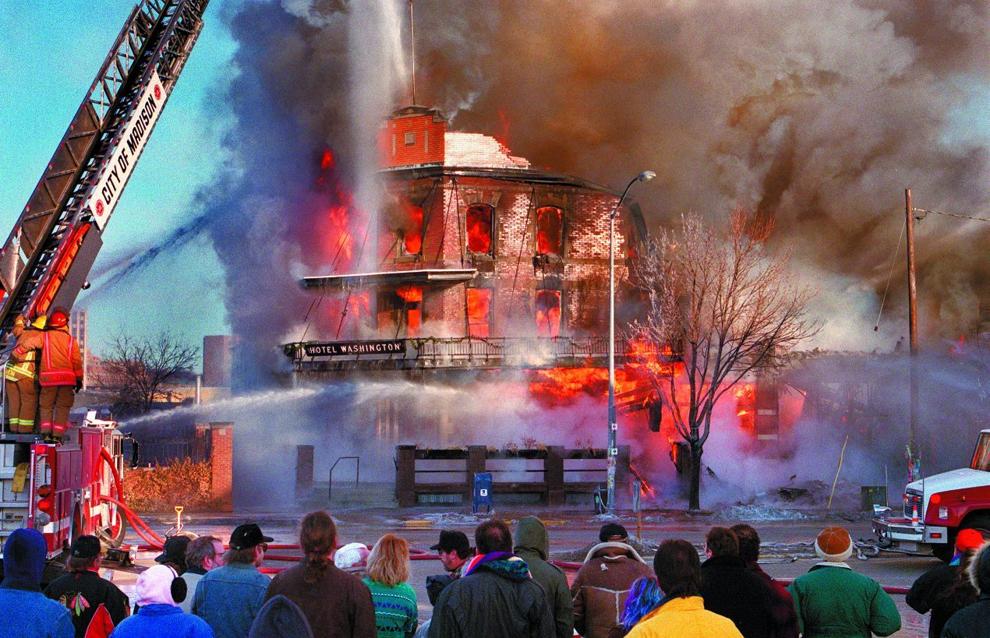 Hotel Washington fire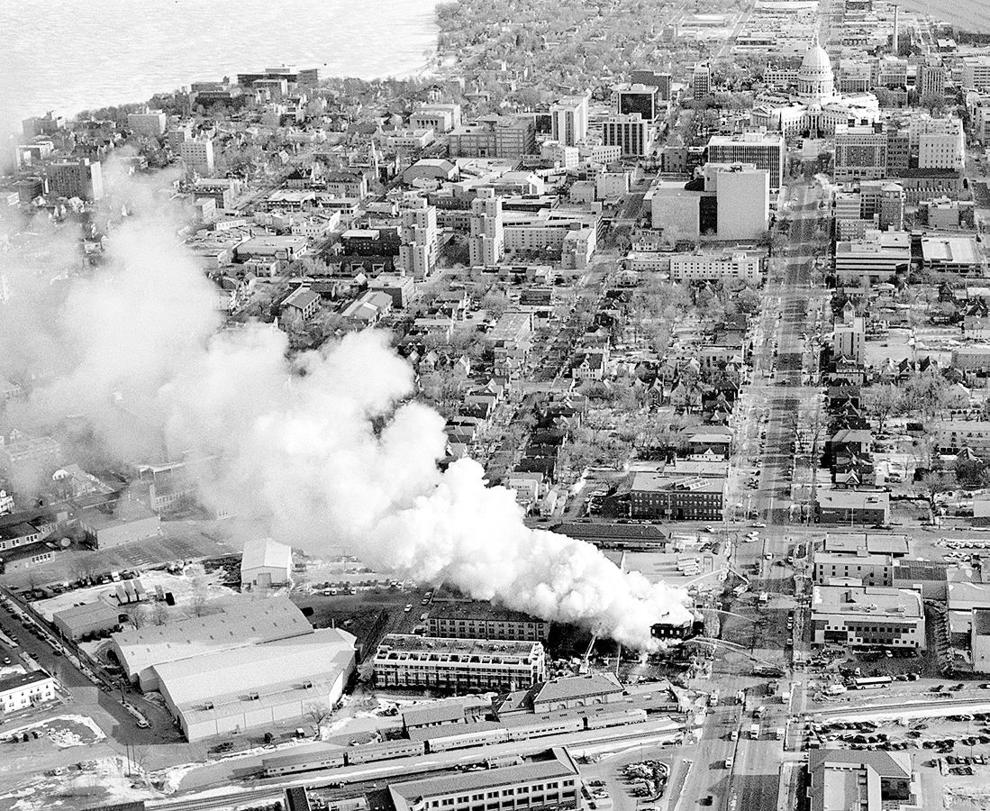 Hotel Washington fire
Hotel Washington in ruins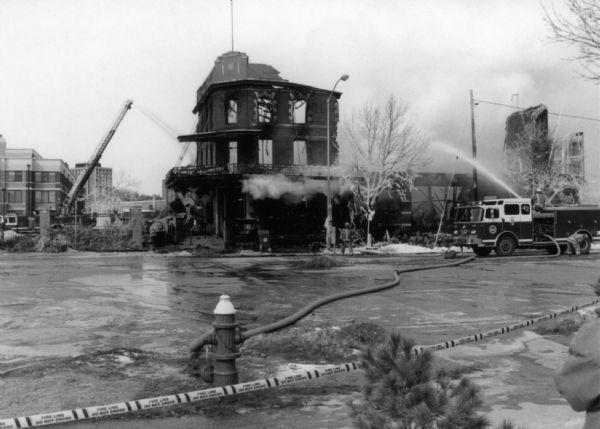 People watch Hotel Washington blaze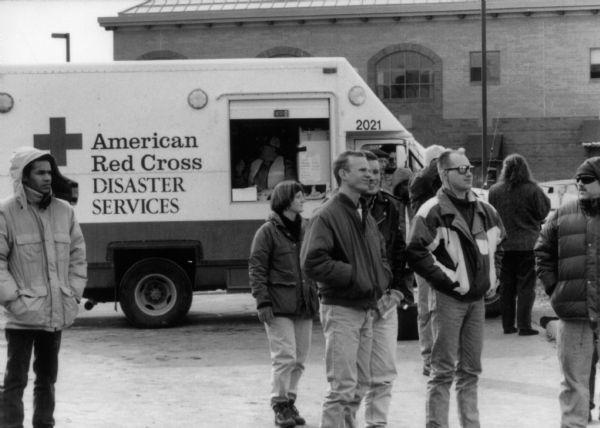 Hotel Washington fire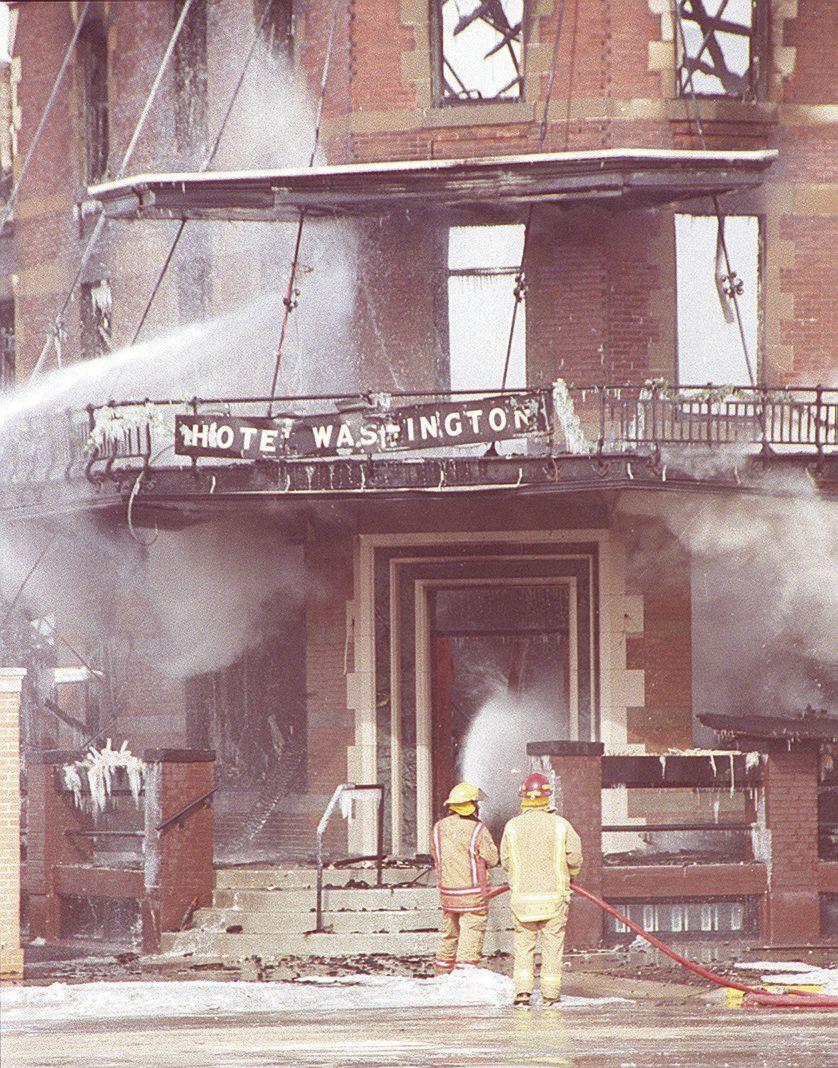 Hotel Washington fire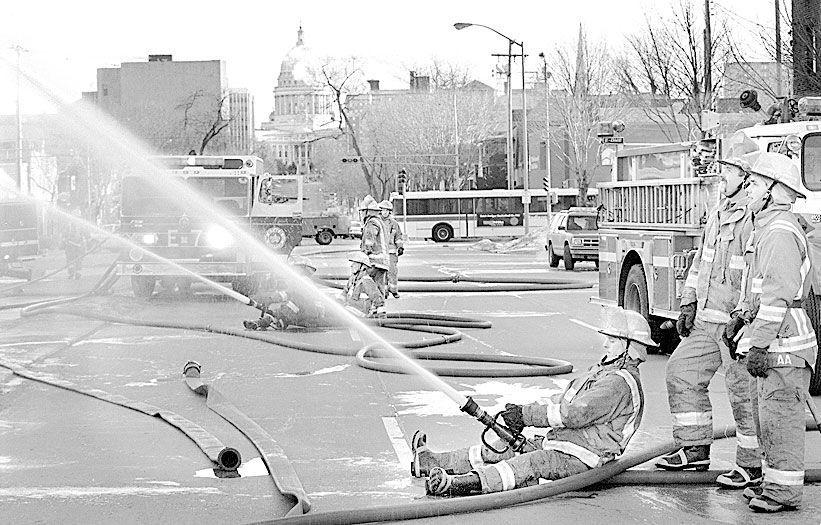 Fighting the fire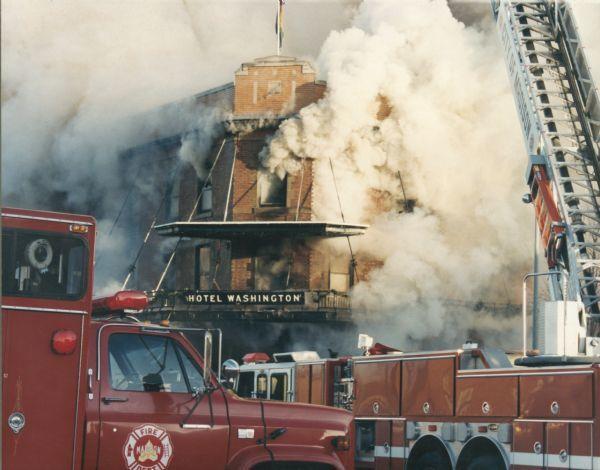 Extinguishing hot spot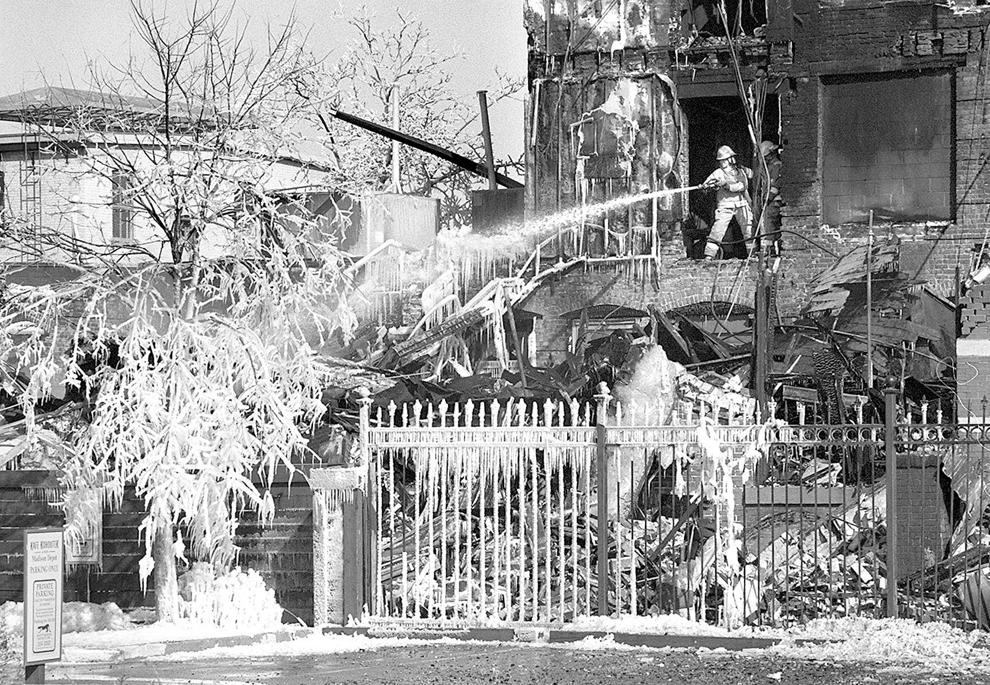 Friends embrace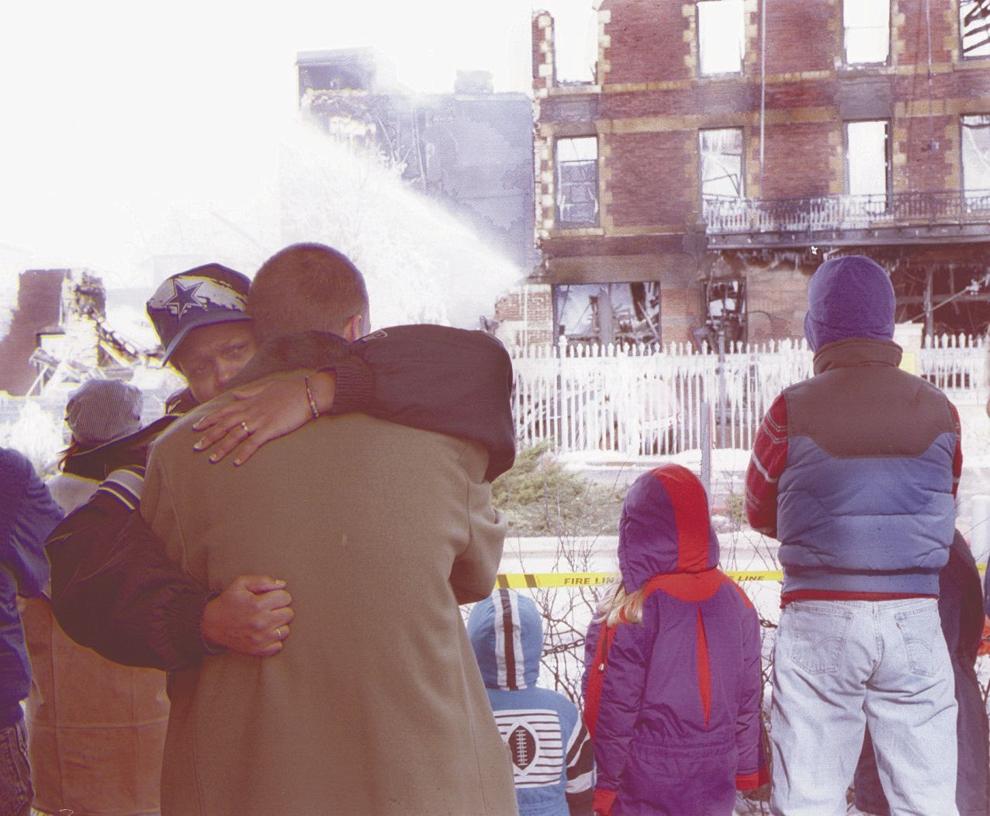 Freezing water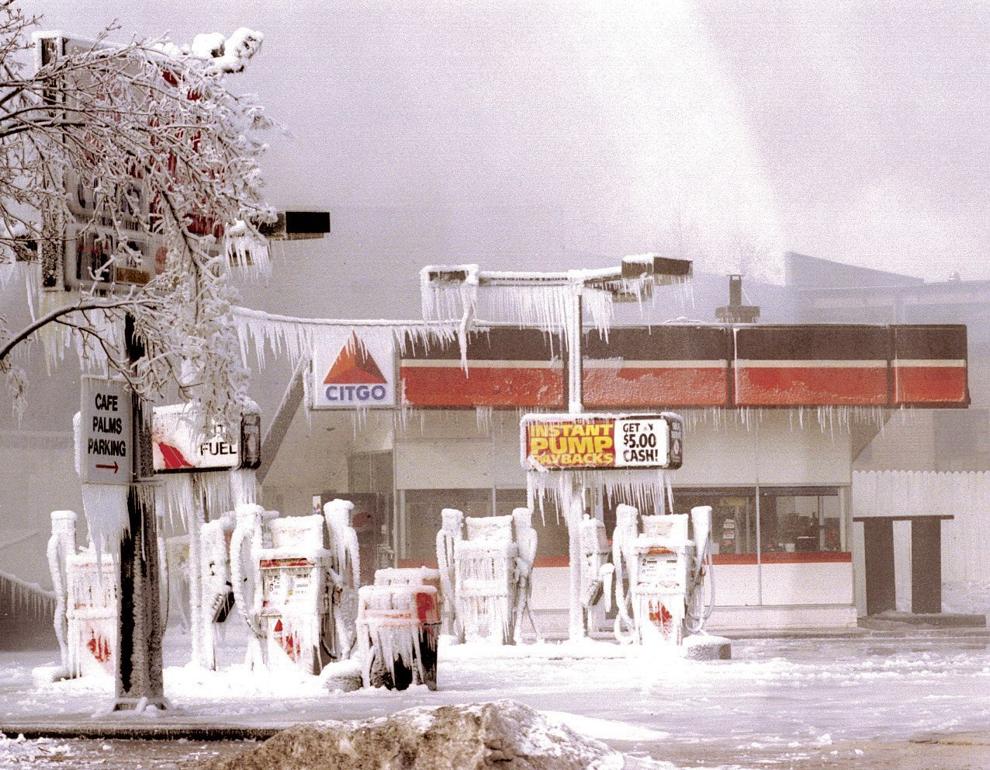 Hotel Washington fire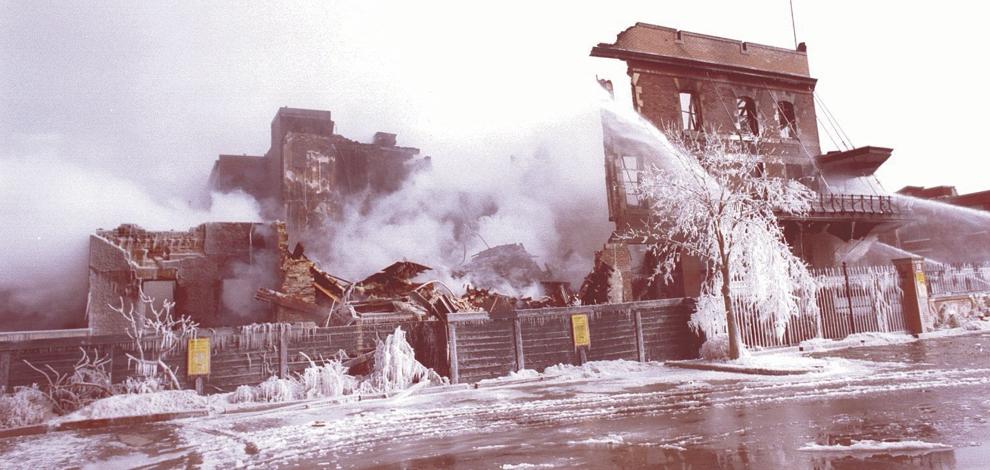 Barber's Closet fire damage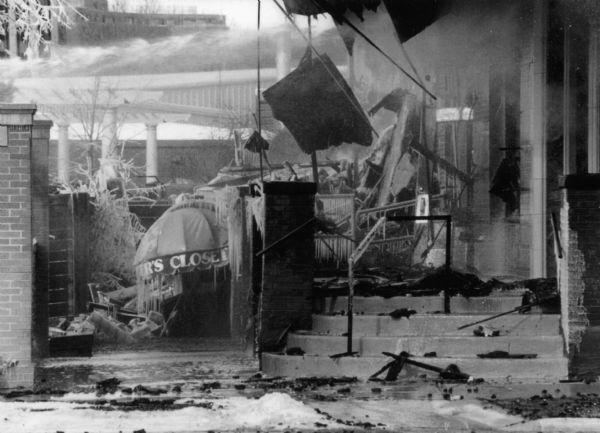 Hotel Washington flowers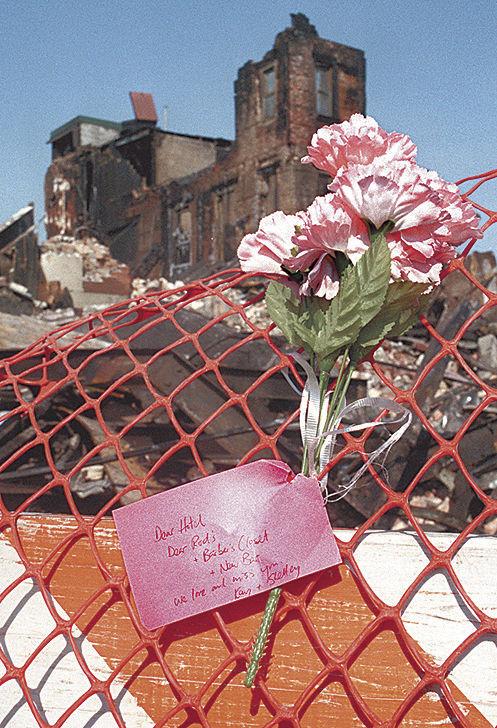 Gutted hotel with flag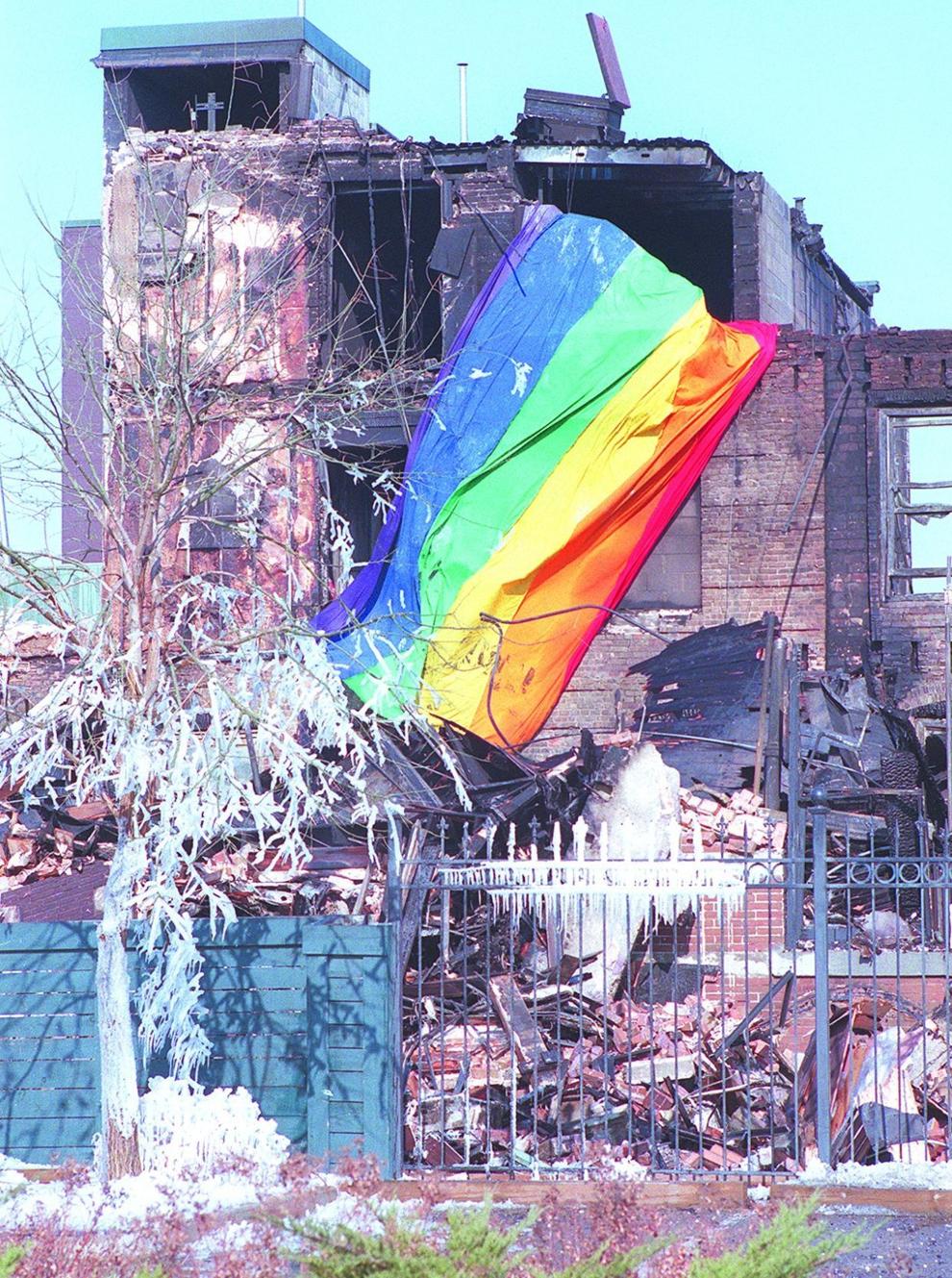 Hotel Washington vigil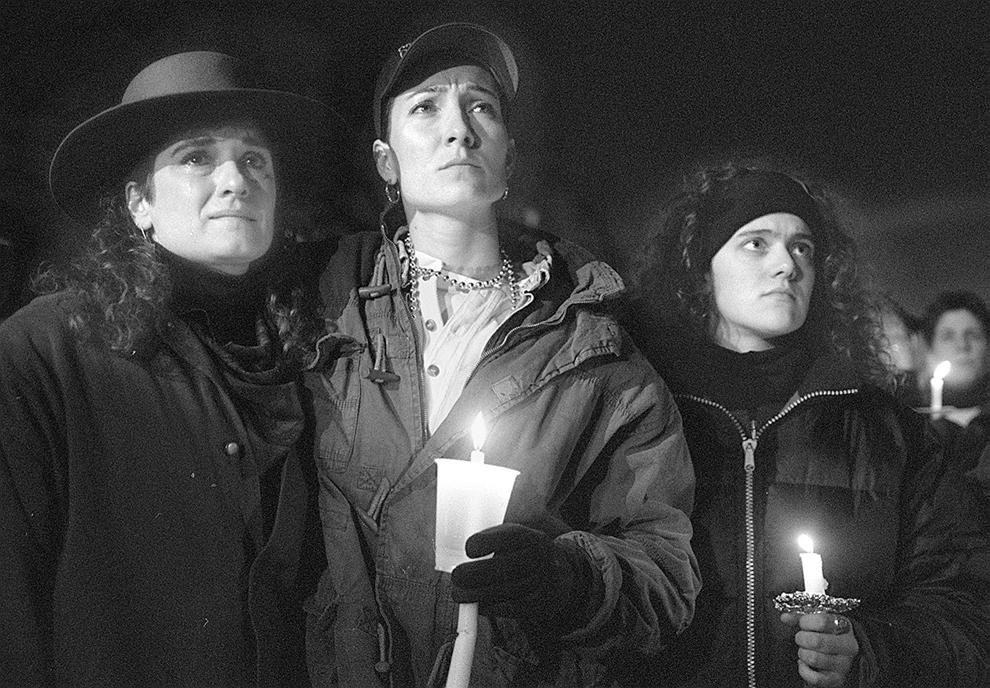 Hotel Washington service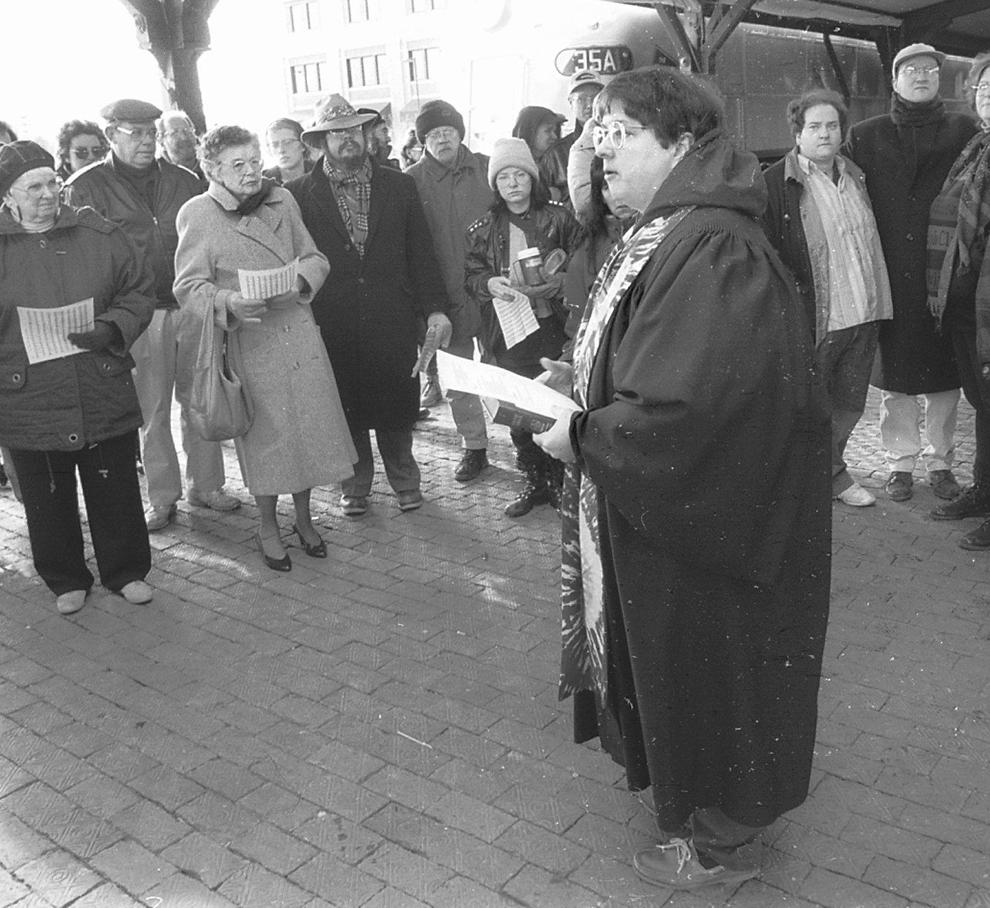 Fire investigators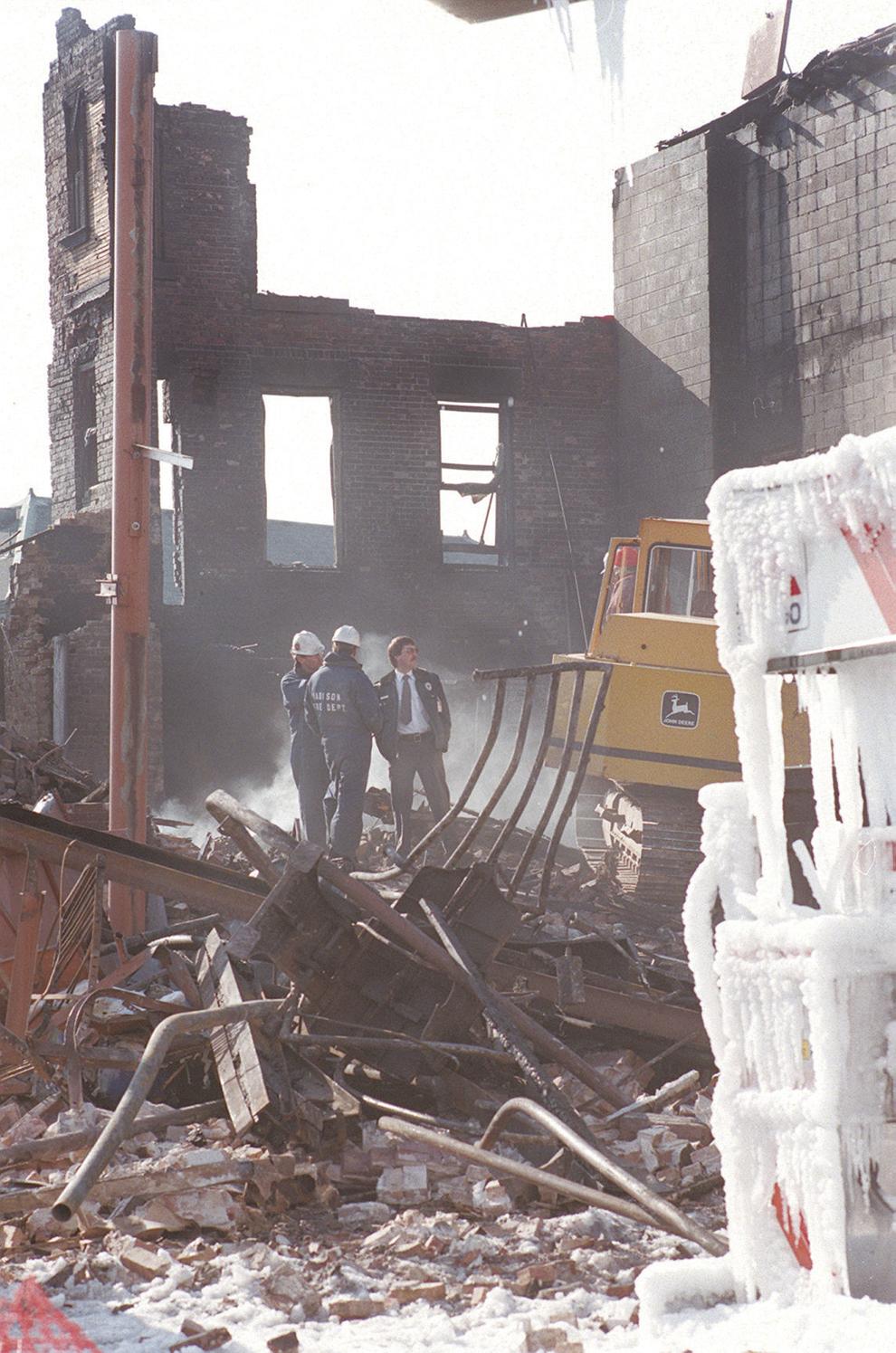 Salvaging what they can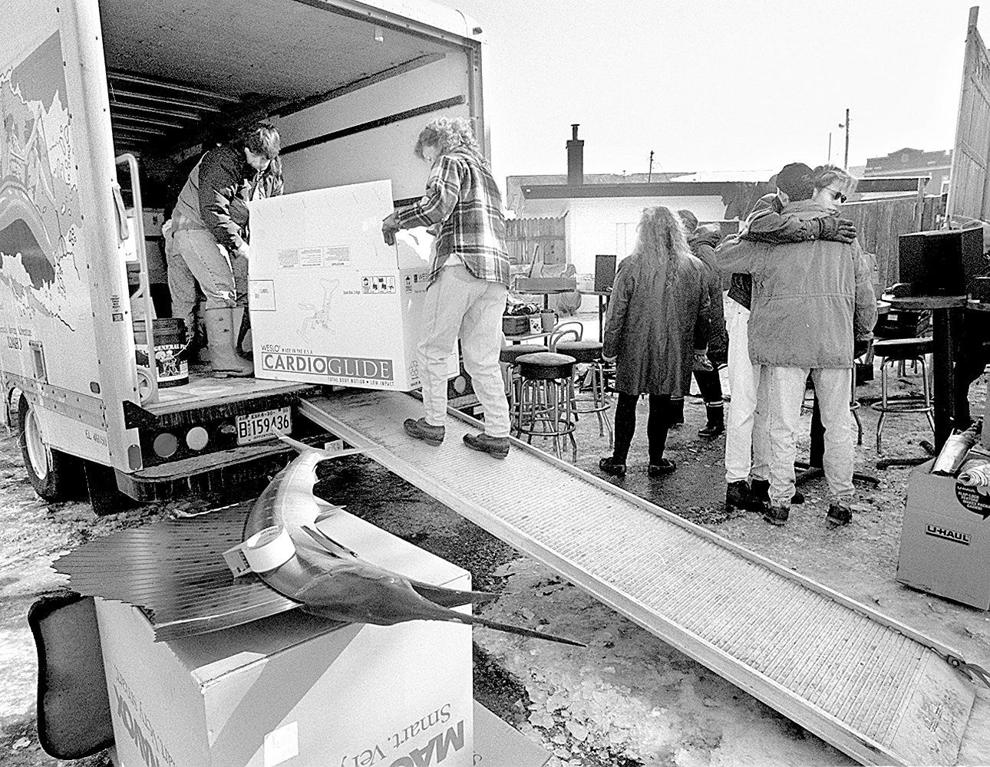 Washington Hotel steps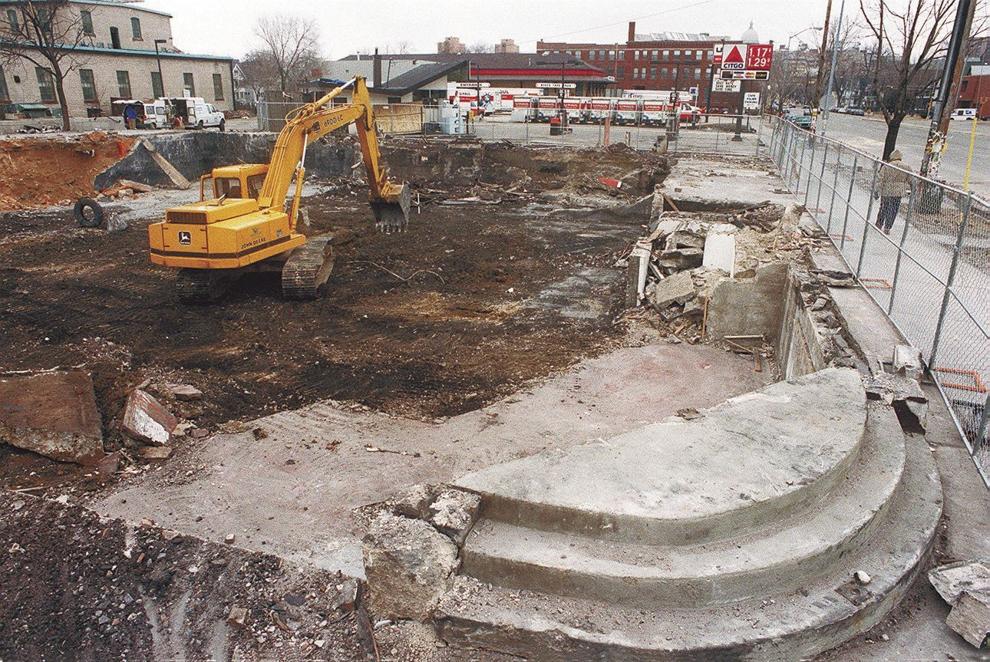 State Journal front page Feb. 19, 1996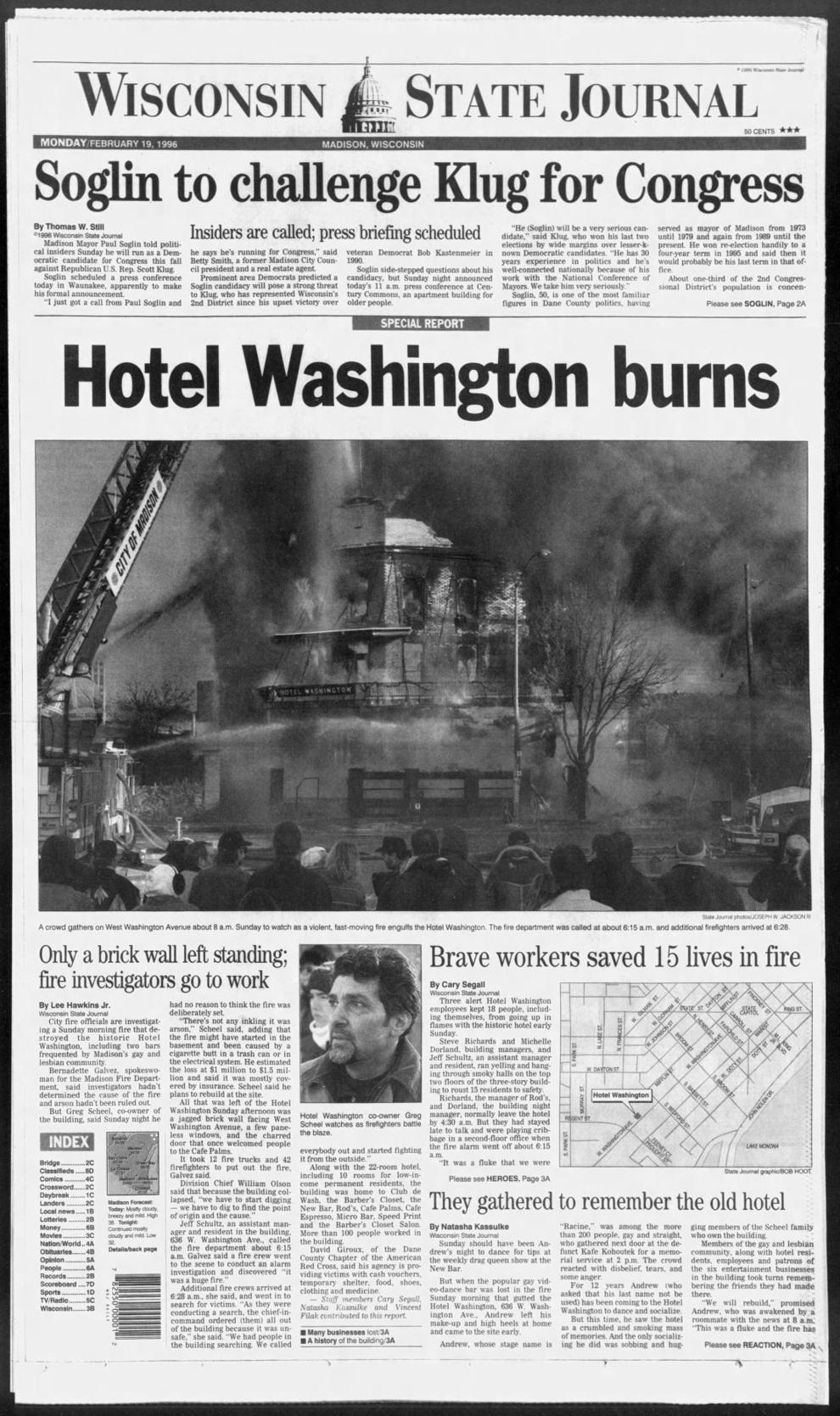 State Journal coverage Feb. 19, 1996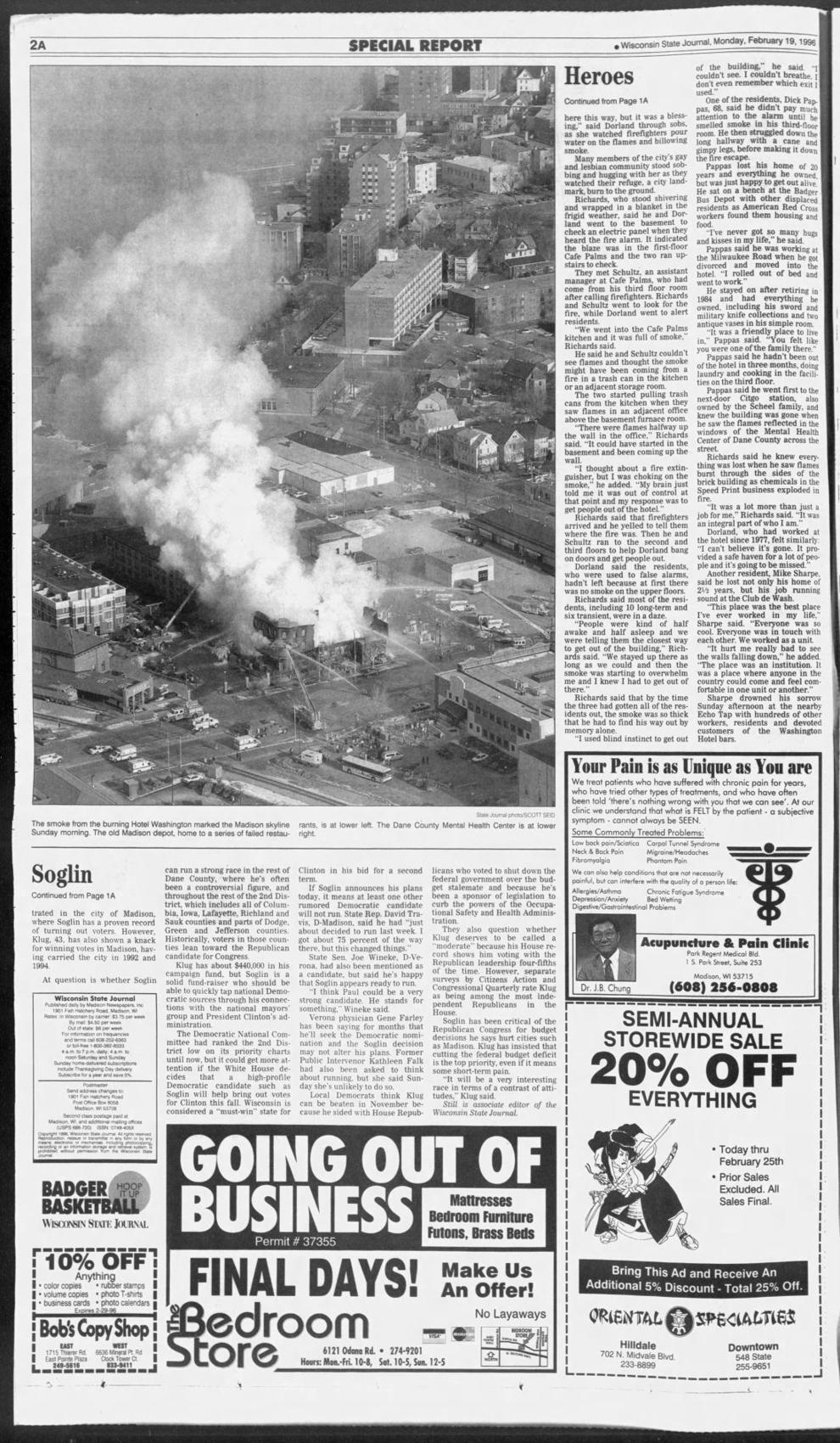 State Journal coverage Feb. 19, 1996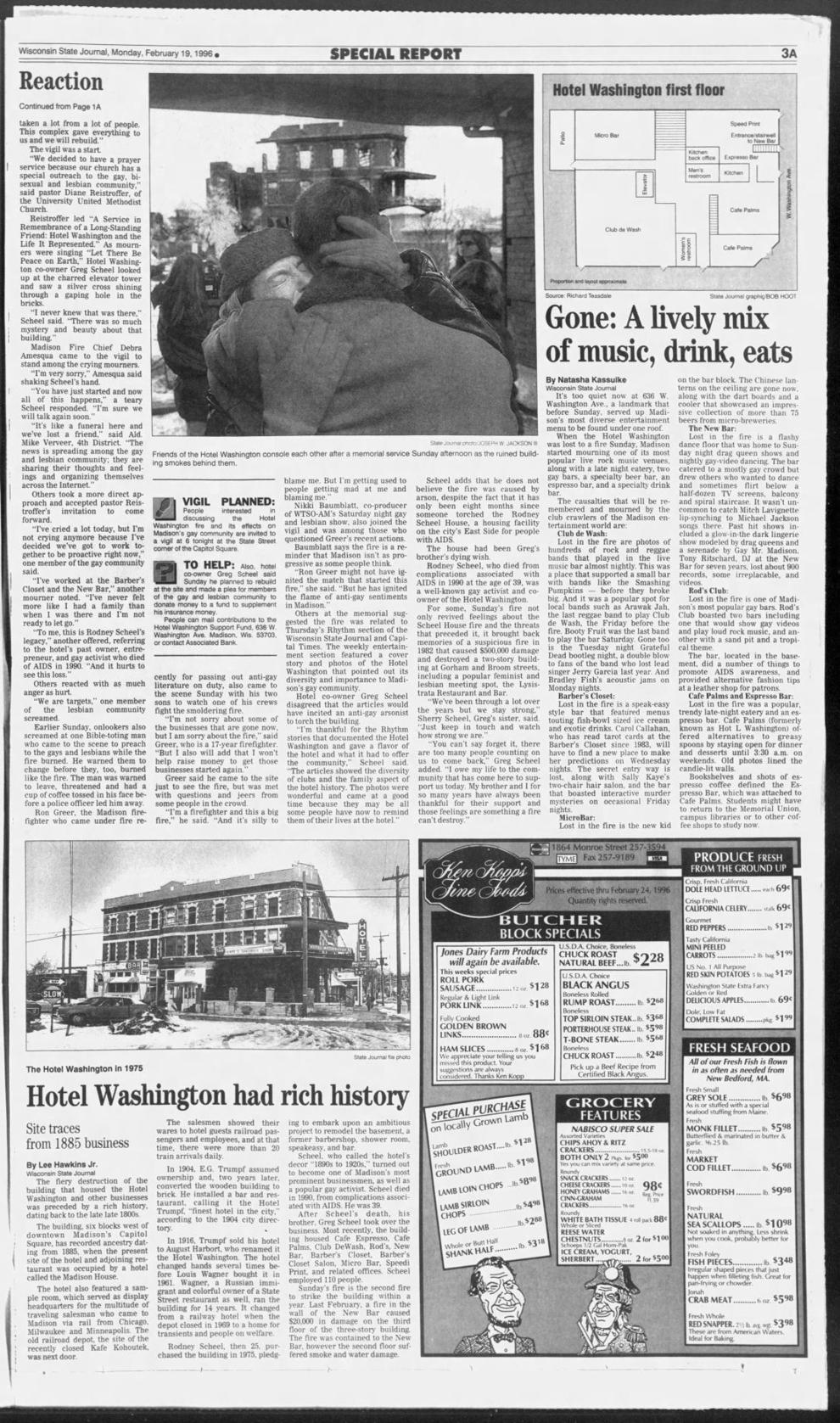 Trumpf Hotel, 1906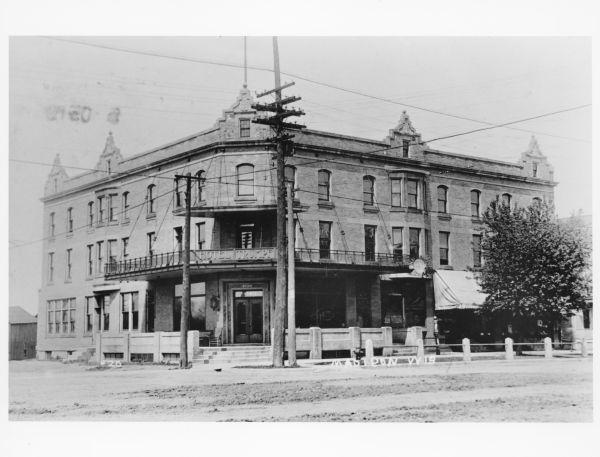 Hotel Washington in 1935