Barring a sudden surge in coronavirus infections in Dane County, the court system plans to bring jury trials back to the Dane County Courthouse starting June 1, under an order signed Friday.
The order, along with a plan for resuming jury trials, has been in the works initially since September, but the Courthouse Reopening Committee's work was suspended after a surge in COVID-19 infections in Wisconsin. It resumed in January, said Dane County Circuit Judge Valerie Bailey-Rihn, presiding judge in Dane County.
The result, she said, is a plan for in-person jury trials signed Friday by Green County Circuit Judge Thomas Vale, the chief judge for the state's 5th Judicial District, of which Dane County is a part.
She said prospective jurors can expect to start receiving summonses six weeks before June 1, or around April 20.
Jury trials ceased last spring following state Supreme Court orders in March and April 2020 that suspended most in-person court proceedings in favor of video hearings during the COVID-19 pandemic. For most counties, that meant jury trials would be impossible to schedule, especially in Dane County, where most courtrooms are too small to allow for adequate social distancing.
The Supreme Court in May, with the help of a statewide task force, set out criteria for eventually reopening courts, mandating that counties create plans meeting those criteria for approval by chief judges of the state's 10 judicial districts.
COVID-19 cases have trended downward in Dane County since the beginning of 2021 after surges in the fall and winter. The number of positive tests has declined, along with the number of hospitalizations and deaths, according to statistics from Public Health Madison and Dane County.
But the resumption of trials in Dane County will not be a return to business as usual, at least not yet, Bailey-Rihn said. Instead of a mass call of potential jurors to a central gathering place in the lower level of the Dane County Courthouse, jurors will be called to report in groups of 30 or 40 to various court branches where trials are to be held. Report times and days for jurors will be staggered, she said, so that a large number of potential jurors aren't all converging at the locations at the same time.
There will be four jury trials scheduled each week for a period of time, Bailey-Rihn said, "to allow everyone to get used to it."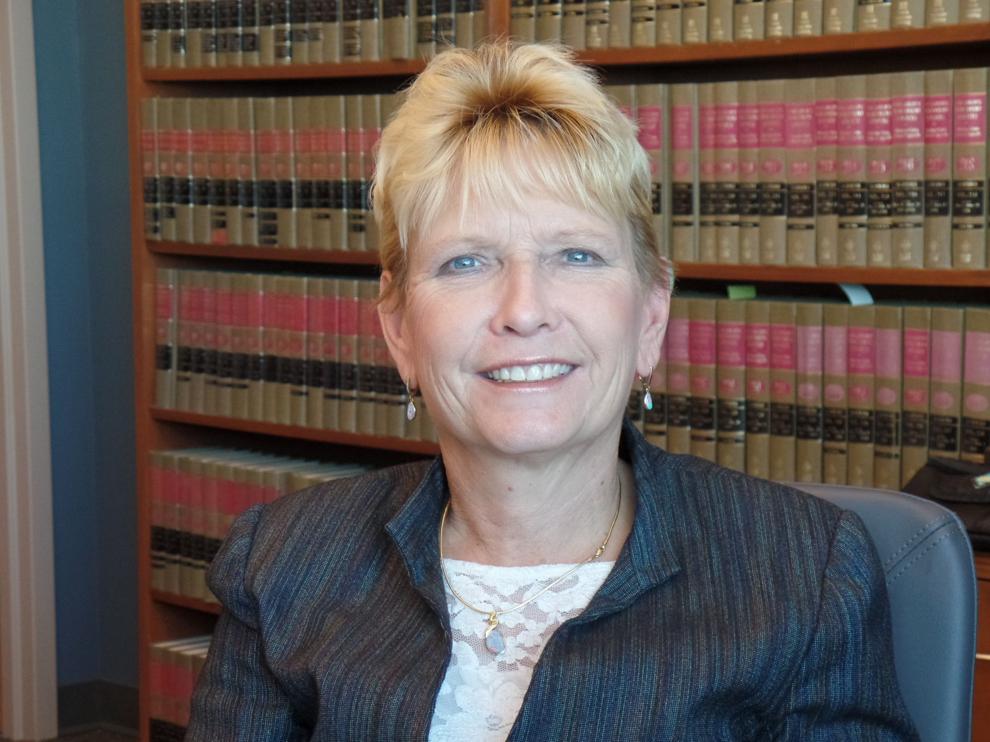 A large backlog of cases awaiting trials is being prioritized based on a number of factors, including the severity of the alleged crime, whether a speedy trial demand has been filed, the age of the case and whether or not a defendant is being held in jail. Other factors include victim issues and public safety.
"A great deal of input from the state Public Defender's Office, the District Attorney's Office and criminal branch judges went into making the master calendar," Bailey-Rihn said.
Some civil trials will also be scheduled, though they tend to be fewer in number than trials in criminal cases. Many cases of both types could also be settled short of a trial, as they often do, she said.
While vaccinations are becoming increasingly common as they become available, Bailey-Rihn said they will not be required for those summoned for jury service. She said she isn't sure that courts can even require jurors to be vaccinated to serve.
"The hope is that there will be enough people who have been vaccinated that are willing to serve," she said.
As of Friday, according to the health department, just over 27% of county residents have received at least one vaccination dose.
Jury service deferrals — delaying service until a later date — will be allowed for some who feel they cannot serve due to COVID-19, but that will be determined on a case-by-case basis, Bailey-Rihn said. Those who are high-risk and not yet vaccinated will be able to seek deferrals, she said, though it's unlikely people will be screened out based on vaccination status alone.
Masks, however, must be worn by everyone at the courthouse. Only those testifying on the witness stand will be allowed to remove masks, to help jurors see faces clearly enough to judge credibility.
The plan states that judges will instruct jurors, attorneys and others involved in cases to "refrain from unnecessary exposure to situations where they might become exposed to contagion. Specifically, the attorneys and litigants will be ordered to curb any unnecessary travel or visits to locations where large numbers of people can be found."
---
The COVID-19 pandemic after one year
'Every aspect of our lives has been turned on its head': The COVID-19 pandemic one year on
A year into a once-in-a-century pandemic, Madison and Wisconsin continue to grapple with a virus that's killed thousands, destroyed businesses, upended school and changed nearly all aspects of everyday life.
It's been 12 months of grief, shutdowns, reopenings, protective measures, partisan fighting, lawsuits and loss. And now, hope.