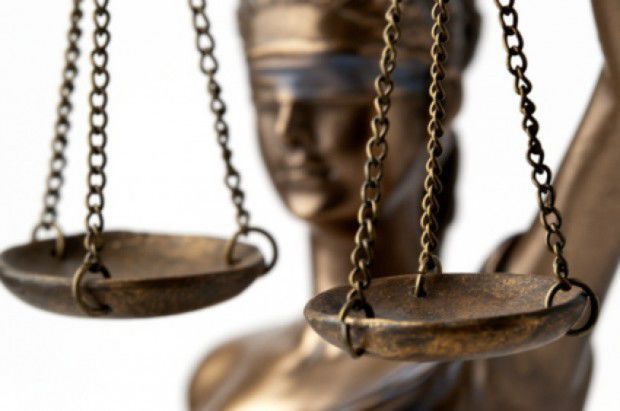 A man who attacked a Portage police officer outside a gas station in 2018 was found guilty Wednesday in Columbia County Circuit Court of battery to a law enforcement officer.
Columbia County Circuit Court Judge Todd Hepler accepted a guilty plea from Jacob Hellenbrand-Bell, 22, of Waunakee, and ordered a pre-sentence investigation. Sentencing has been set for Aug. 21. Additional charges including bail jumping, resisting arrest and disorderly conduct were dismissed, but read into the record.
Hellenbrand-Bell and Olivia Boomsma, 22, were both charged with attacking an officer in Portage on April 16, 2018.
The incident at a convenience store began when a Portage police officer followed up on a complaint that originated at Ridge Motor Inn. While taking Hellenbrand-Bell into custody outside the store for suspected violation of probation and parole, Boomsma began punching the officer.
When officer failed to answer to calls on his radio, another Portage police officer responded to the scene. During a struggle with police, Hellenbrand-Bell kicked a police officer in the head and the officer lost consciousness.
A woman who witnessed the struggle intervened and helped police gain control of the situation. Boomsma and Hellenbrand-Bell were both taken into custody and charged for the attack.
Boomsma accepted a deferred prosecution agreement for a felony charge of battery to a police officer in the incident in January and was placed on probation for two years. She also was found guilty of several misdemeanor charges. If she completes the agreement, her record will be expunged.
Hellenbrand-Bell had been sentenced one week prior to the April 16, 2018, attack for causing injury while driving intoxicated. He was to begin a one-year jail sentence on June 1, 2018, and a judge warned him that if he violated probation, he could face prison time.
After his probation was revoked due to the new charges, Hellenbrand-Bell was sentenced Sept. 27, 2018, to 5 years in prison with an additional 3 years of extended supervision.
Sign up for our Crime & Courts newsletter
Get the latest in local public safety news with this weekly email.