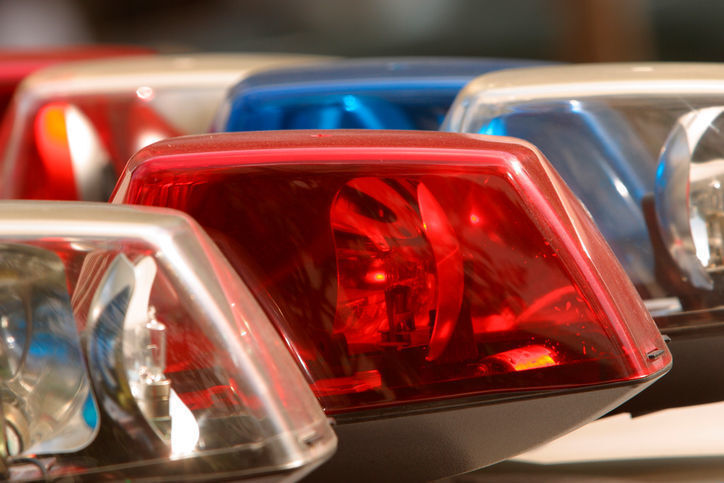 A tip led to the arrest of a man Tuesday in a hit-and-run Monday night that critically injured a pedestrian, DeForest police reported.
The 54-year-old man was taken to the Dane County Jail and police "will be referring felony charges to the Dane County District Attorney's Office in the coming days," Chief James Olson said in a statement Wednesday morning.
Olson said the man has been cooperative with law enforcement and that he would not be identified until a charging decision is reached by the District Attorney's Office.
The crash happened about 6:50 p.m. Monday near the intersection of Trailside Drive and West North Street, with the driver fleeing west in his vehicle from the scene after hitting the pedestrian. The pedestrian suffered life-threatening injuries, was taken to a local hospital, and is medically stable as of Wednesday morning, Olson said.
The vehicle that hit the pedestrian sustained damage to its front end, including the head light assembly, police said.
Olson said a person contacted police late Tuesday afternoon and directed them to the location of the vehicle, an 18-wheel semi-tractor and trailer that had damage consistent with the crash. The semi owner helped police identify the driver, who was located and arrested.
The investigation is continuing, Olson said.
Photos: Madison's most dangerous intersections, as seen from space
No. 10: Packers Avenue and International Lane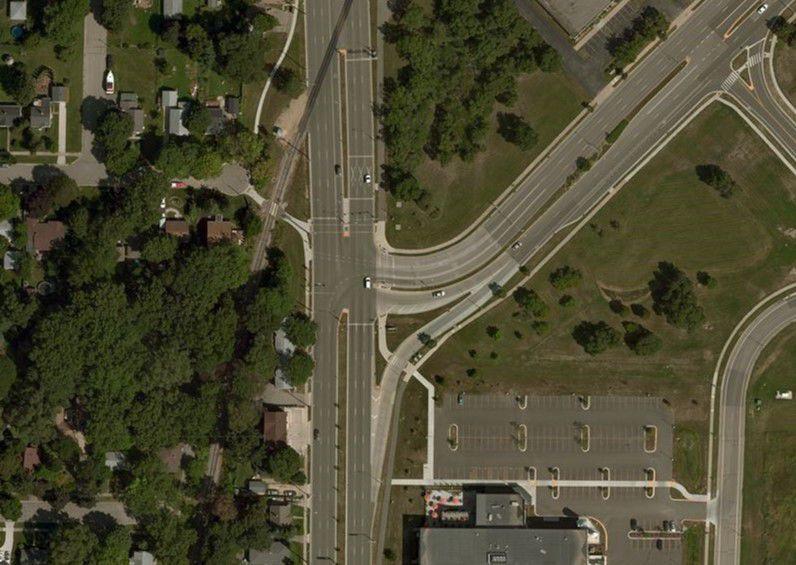 No. 9: Zeier Road and East Washington Avenue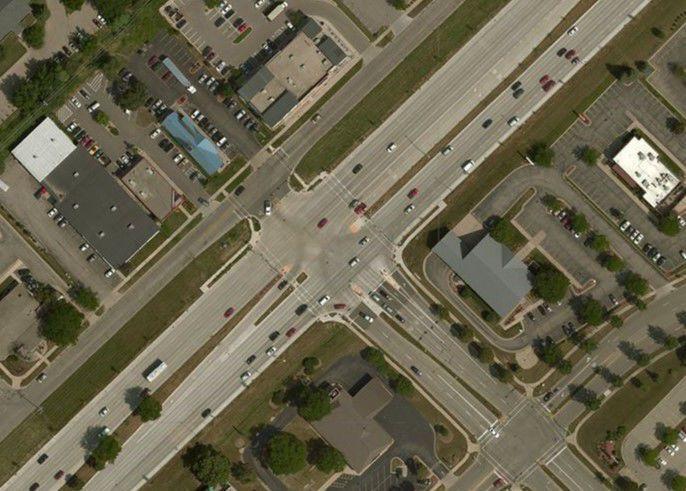 No. 8: South Park Street and West Badger Road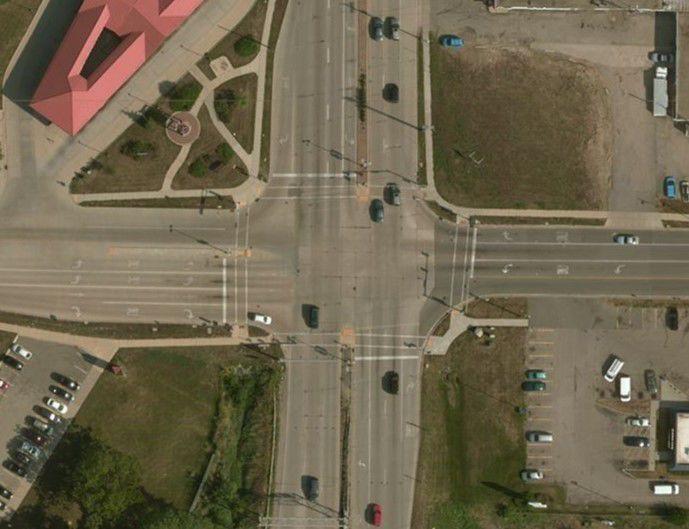 No. 7: Thierer Road and East Washington Avenue
No. 6: North First Street and East Washington Avenue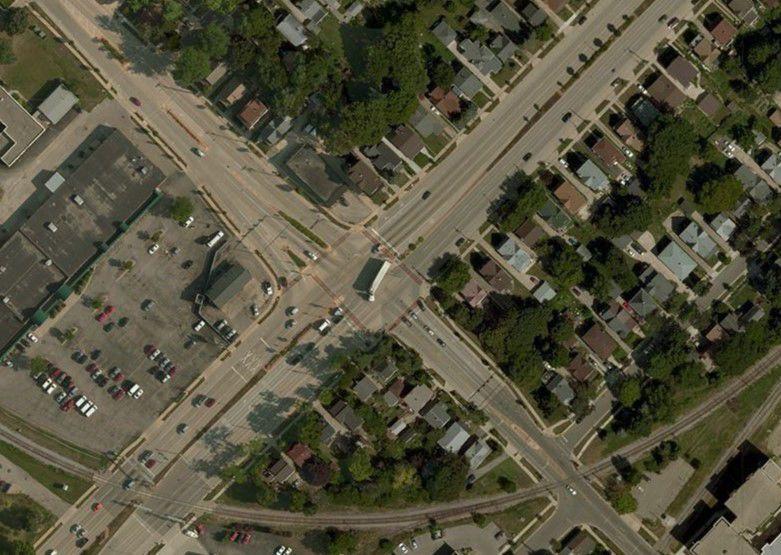 No. 5: Buckeye Road and South Stoughton Road
No. 4: South Baldwin Street and East Washington Avenue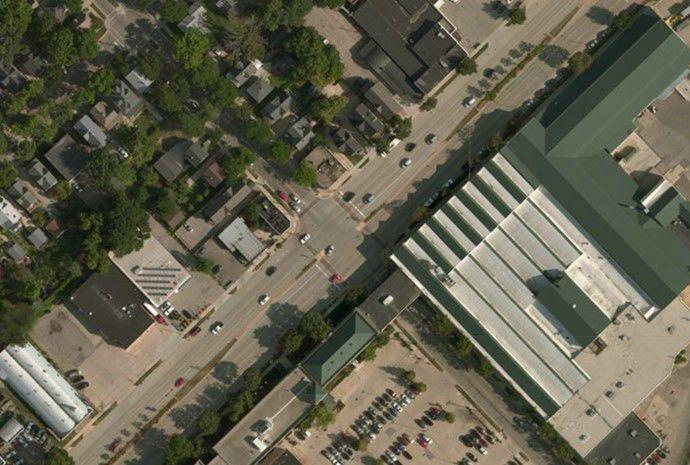 No. 3: North Stoughton Road and East Washington Avenue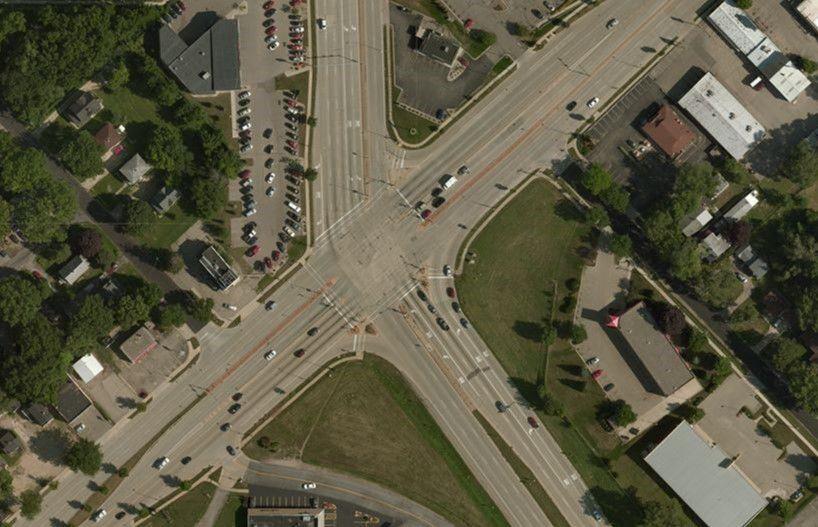 No. 2: Watts Road and South Gammon Road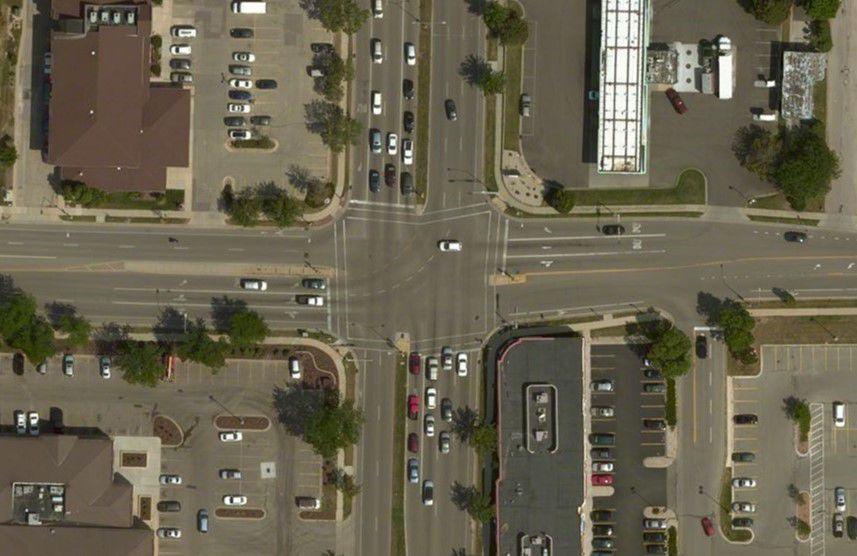 No. 1: Pleasant View Road and Mineral Point