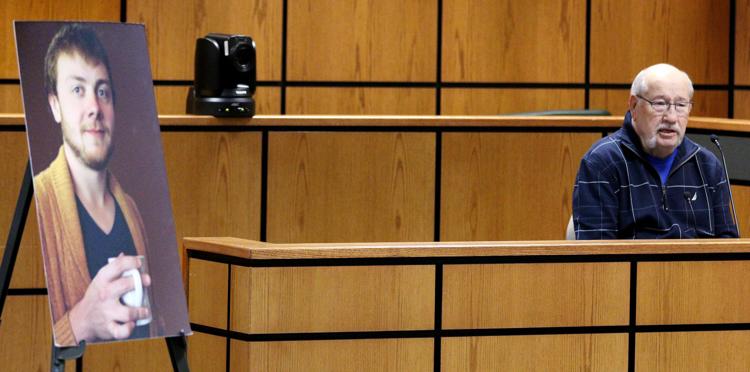 Ezra McCandless was sentenced Friday to life in prison with the possibility to petition for extended supervision after 50 years.
Dunn County Judge James Peterson delivered the sentence after hearing victim statements and presentations from the prosecution and defense.
McCandless, 22, of Stanley, was found guilty in November of first-degree intentional homicide in the 2018 death of ex-boyfriend Alexander Woodworth, 24.
Authorities found Woodworth dead in a vehicle in the town of Spring Brook on March 23, 2018. Investigation determined Woodworth had been stabbed 16 times. The defense argued it was in self defense.
The jury's verdict indicated they didn't believe the self-defense argument and found an intent to kill, Peterson said. He called it a brutal homicide and a terrible crime. McCandless did not appear remorseful during the duration of the trial, Peterson said.
If she does what she's supposed to do and follows the rules, there's still the chance to not spend the rest of her life in prison, he said.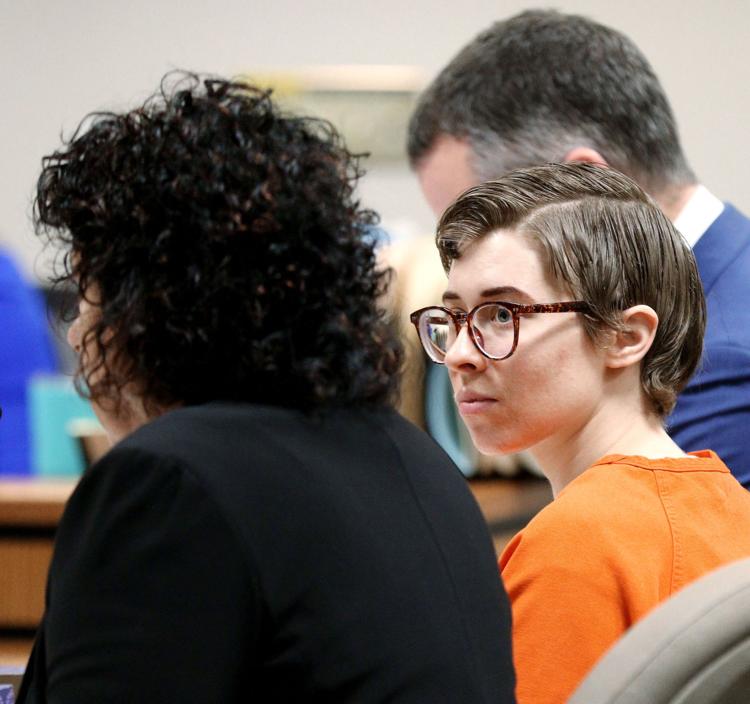 The number of years spares Woodworth's parents  and some family from having to go through possible petition hearings. Peterson said a lesser sentence wouldn't align with the seriousness of an intentional homicide conviction.
McCandless' attorney Deja Vishny asked for mercy but not leniency. Vishny asked Peterson to allow the opportunity for another judge to look at the case in the future, asking for a chance of petition down the line. The minimum sentence would have allowed an extended supervision petition after 20 years.
McCandless has lived an exemplary life besides one day, Vishny said. She's not a serial killer or a cold person without feelings. The defense argued McCandless has shown remorse, having talked about betraying the ones she loves and not dismissing her actions, Vishny said.
The state argued no matter the length of time in prison, McCandless would be a threat to the public and its inappropriate to allow the opportunity to petition for extended supervision. Dunn County District Attorney Andrea Nodolf cited McCandless' actions after Woodworth's death, including staging the crime scene, not calling for help and lying to investigators are reasons for a lifetime sentence without the chance to petition for extended supervision. 
The defense used smoke and mirrors to distract and continued to portray McCandless as the victim, Nodolf said. McCandless still maintains herself as the victim without showing any remorse, she added.
"This is a women who's blamed everyone else for her actions," Nodolf said.
With a chance to speak, McCandless apologized to the family of Woodworth, specifically his parents. She stated she understands sorry doesn't cut it and that she won't be able to find the words to express how sorry she is.
She said she loved Woodworth and also feels a great loss.
Sign up for our Crime & Courts newsletter
Get the latest in local public safety news with this weekly email.