The detective, answering questions on cross-examination by a lawyer for Gregg G. Raether, 56, said police visited the home at 4517 Deerwood Drive after being called there on July 21. Raether is charged with first-degree reckless homicide for the death of Patricia A. McCollough, 55, who is believed to have died on or about July 22, though her body was not found until Sept. 16, after McCollough's daughter asked police to check on her mother.
Detective Joseph Buccellato testified that the daughter was concerned because her birthday had passed and she had not heard from her mother, and when she tried to call her mother, the phone number was disconnected.
Police who responded to the call on Sept. 16 looked through a window and saw the home in extreme disarray, and, getting no answer at the door, they forced their way inside. In a bedroom, police found McCollough's body, buried under a pyramid-shaped pile of items that included broken televisions, fans, drawers, shelving and bedding material.
Officers noticed a foot protruding from under the pile and began a death investigation that led to the reckless homicide charge against Raether. He is also charged with possession of a firearm by a felon.
An autopsy found McCollough died from mechanical asphyxia, which can sometimes mean strangulation, along with blunt force trauma to her torso.
Circuit Judge Frank Remington ruled there is probable cause that Raether had committed a felony and ordered him to stand trial. Pleas of not guilty were entered on Raether's behalf by his lawyer, Erin Nagy.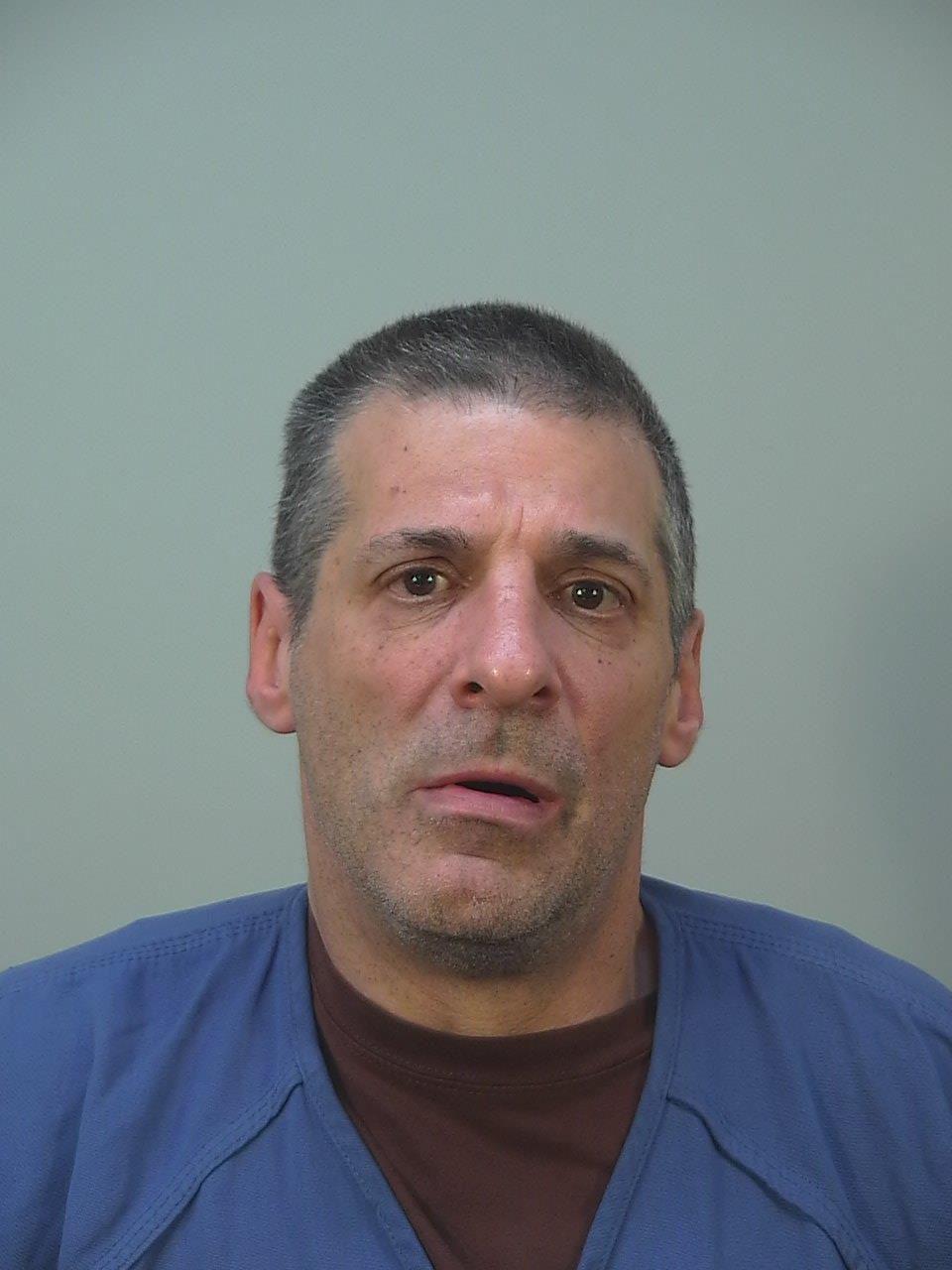 The information about the prior police call to the Deerwood home came as Nagy questioned whether police could say what condition McCollough's home had been in prior to the discovery of her body, when police found furniture overturned, smashed pictures taken off walls, drawers removed from dressers and a refrigerator that had been unplugged and its cord cut, among other damage inside the home.
Buccellato testified that police responding to the July 21 call, when McCollough reported a domestic dispute with "Gregg," did not see any disarray in the home at that time.
Police spokesperson Stephanie Fryer confirmed that officers were called to that address around 10:05 p.m. on July 21 for a domestic disturbance. A woman there wanted a man to leave the property, but he was gone before officers arrived, Fryer said.
Raether was arrested by Madison police on July 23, but it had nothing to do with McCollough's death, which was still nearly two months from being discovered. Instead, Raether was on state Department of Corrections supervision and there was a longstanding warrant out for his arrest because three years earlier he had cut off a GPS bracelet and absconded from his supervision.
Buccellato testified a "neighbor dispute" at the apartment of Raether's girlfriend, Sherri Albrecht, led to his arrest at that time. He was released from jail on Sept. 4 after serving a DOC sanction.
Raether was jailed again on Sept. 24 when police told DOC Raether was a person of interest in a homicide case. Charges in McCollough's death were filed on Dec. 17.
In addition to the homicide and the gun charges, Raether, along with Albrecht, was also charged with unauthorized use of food stamps, for using a benefits card belonging to McCollough in late July, August and September.
Albrecht, who is free on $1,000 bail, waived her right to a preliminary hearing on Thursday and pleas of not guilty were entered on her behalf.
In his testimony Thursday, Buccellato said Raether told police constantly shifting stories about when he had last seen McCollough and what happened on that occasion, what condition the house was in when he last saw it, and whether he had noticed McCollough's body or the odor of decomposition when he went to her home on Sept. 4, after his release from jail.
Raether has denied he killed McCollough.
Buccellato also pointed to recorded calls from the jail between Raether and Albrecht in which they talked about getting their stories straight and other matters apparently related to McCollough.
---