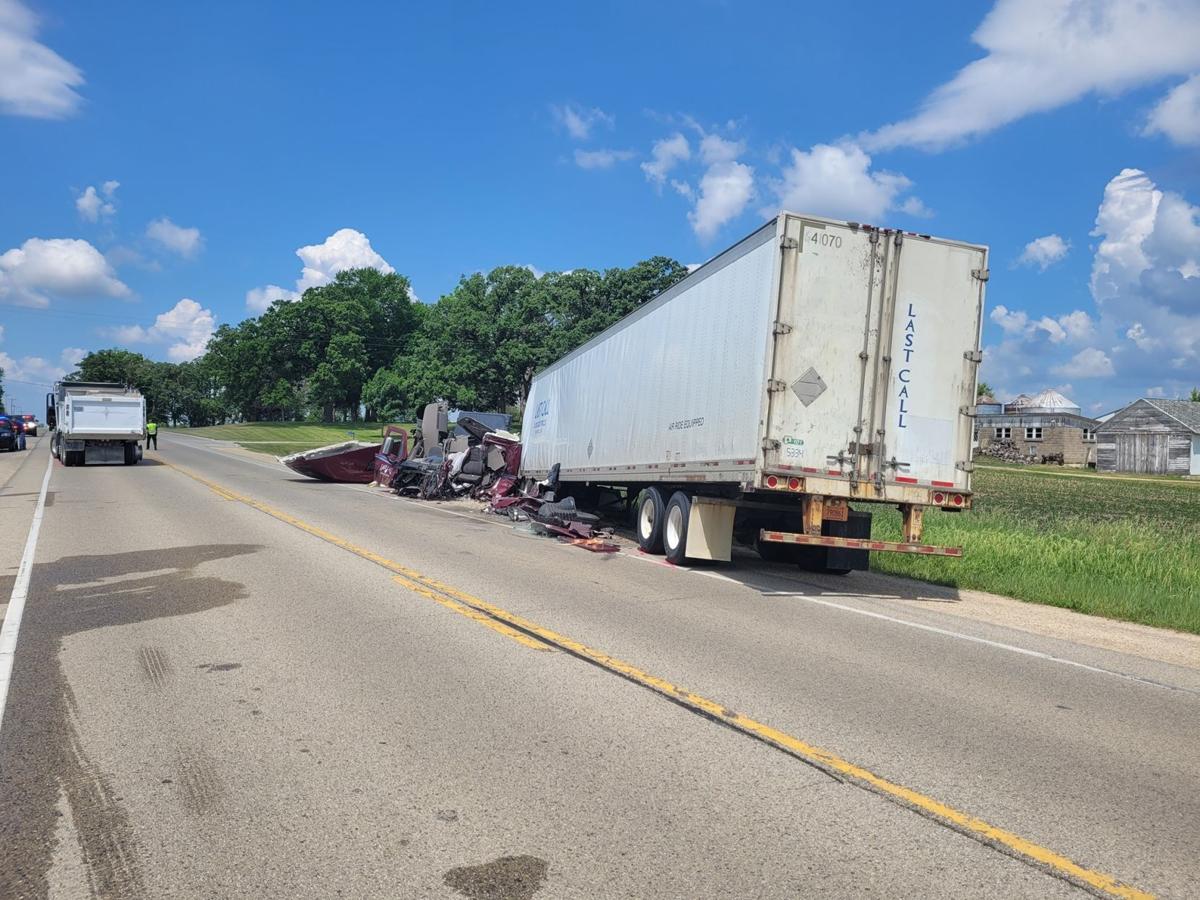 A semi driver was seriously injured after crashing into a dump truck on Highway 33 between Highway 26 and the city of Horicon on Tuesday morning, the Dodge County Sheriff's Office reported.
Deputies responded to the crash shortly before 10 a.m. on Highway 33, 2/10 of a mile west of Heart Street, in the town of Oak Grove.
The preliminary investigation shows a dump truck, driven by a 67-year-old Campbellsport man, was stopped in the westbound lane for construction when a semi, operated by a 54-year-old Waupun man, traveling west on Highway 33 hit the dump truck.
The dump truck driver was uninjured, but the semi driver was seriously injured and taken by ambulance to Aurora Summit Hospital in Oconomowoc, the Sheriff's Office said.
There were no passengers in either vehicle.
Highway 33 was re-opened about six hours after the crash.
The Dodge County Sheriff's Office was assisted on scene by Horicon Police Department, Wisconsin State Patrol, Horicon Fire Department, Horicon EMS, Burnett Fire Department, Beaver Dam Paramedics, LifeNet out of Hartford, Dodge County Emergency Response Team.