Renewable energy advocates are suing Wisconsin regulators over policies they say stifle the growth of the clean energy economy and deny customers access to innovative and cost-saving alternatives.
The lawsuit, filed Thursday on behalf of the Midwest Renewable Energy Association, argues the Public Service Commission has overstepped its authority by preventing non-utility companies from providing services such as financing.
David Bender, a staff attorney for Earthjustice, which is representing the Midwest Renewable Energy Association, said the PSC's role "is to protect customers from the monopoly power of utilities, not to protect utilities when their customers want cleaner and more cost-effective options."
The case, filed in Portage County Circuit Court, takes aim at "third-party financing," which is essentially a way for customers to lease solar panels and avoid the hefty up-front costs.
Utilities oppose the practice, claiming only regulated monopolies are allowed to sell electricity in Wisconsin and therefore third-party ownership of panels is illegal.
The law, however, is ambiguous, and the PSC has so far declined to decide the question, though it may be forced to in a separate case involving We Energies and a solar developer seeking to provide third-party service to the city of Milwaukee.
A PSC spokesperson declined to comment, citing agency policy on litigation.
Midwest Renewable Energy Association executive director Nick Hylla said utilities are using "faulty" guidance — namely two letters written by PSC staff — "to strengthen their monopoly control and reduce options" for ratepayers.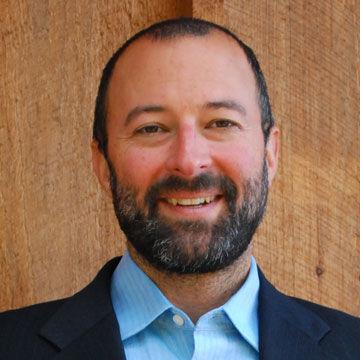 "We have to put an end to the 'can't-do' attitude of the past that produced Wisconsin's outdated and overpriced fossil fuel infrastructure," Hylla said in a statement. "We have better options."
The complaint argues the policy discriminates against low-income residents and that third-party financing would expand rooftop solar, which would save all ratepayers money by reducing the need for expensive generation and transmission lines that come with near 10% profits for the utilities that build them.
Why does the power continue to work in places like Wisconsin, where bitter cold is a way of life? The reason is simple: generators in the Upper Midwest are designed to work in frigid conditions, unlike those in Texas.
The lawsuit also challenges a policy that prevents utility customers from reaping benefits of reducing their electricity.
Through programs known as "demand response," customers can agree to have their loads reduced at times when demand is high. Since electricity supply and demand must always be in balance, controlled reductions in load offset the need to generate more electricity, so third-party aggregators that bundle lots of these agreements can then sell them in the wholesale electricity market.
A 2009 commission order prohibits customers of the five largest utilities from selling demand response in wholesale markets, which the Midwest Renewable Energy Association argues the commission lacked the legal authority to do.
"The Wisconsin Legislature delegated broad power to the Commission to regulate monopoly utilities," the complaint states. "However, the Wisconsin Legislature never authorized the Commission to regulate private choices by Wisconsin families and businesses about whether and when to consume power or any aspect of competitive enterprise by nonutility businesses."
While it's unclear if the trend will hold, a new report from the Wisconsin Policy Forum says interest in the outdoors may signal a need to boost funding for public lands in a state that ranks near the bottom in spending on parks.