RACINE — A local man will be imprisoned for shooting his ex-girlfriend's new boyfriend in the groin.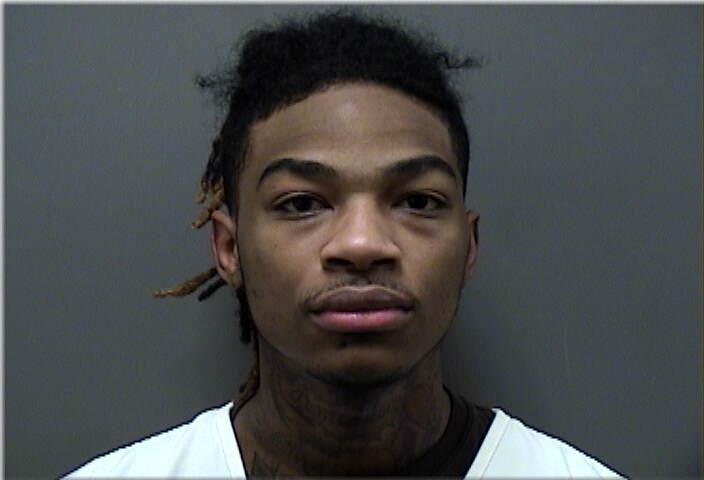 In Racine County Circuit Court on Monday, Morris S. Martin, 22, was sentenced to eight years in prison and 10 years of extended supervised release on the charge of first-degree reckless injury with use of a deadly weapon after pleading no contest. He also was ordered to pay $785 in restitution.
Just $1 gives you full access for 6 months to exclusive content from The Journal Times and journaltimes.com. The incredible deal won't last lo…
The defendant was originally charged with attempted first-degree intentional homicide. That charge was dropped in April as part of the negotiated settlement with the Racine County District Attorney's Office.
Case history
The Racine Police Department was dispatched to the 2700 block of Anthony Lane at 5:26 p.m. on Jan. 2, 2020, on the report that a man had been shot. The victim was transported to Ascension All Saints Hospital for treatment.
During the course of the investigation, detectives learned that Martin and his ex-girlfriend had a child together.
Allegedly, someone told Martin that she saw the new man being "heavy-handed" with his child, which the new boyfriend denied.
Martin reportedly told his ex that he was coming over, so the child's mother called a friend because she said she was afraid of what Martin would do.
She described Martin as someone who tries to start fights and said that "he is often armed with a firearm because he doesn't fight fair."
A short time later, Martin called the woman back and told her to come outside. She handed the phone to her boyfriend, who Martin also told to come outside.
According to the complaint, Martin did not come alone. He came with four people — including his mother, April Martin, then 52 years old. According to the statements of multiple witnesses, April Martin said "you hit my grandson" and proceeded to attack the victim.
The victim backed away and reportedly said, "I'm not that kind of person. I don't hit females." He also reportedly said to Martin: "Come get your mom."
Reportedly, Martin moved his mother aside and shot the victim in the groin, an account reportedly verified by witnesses.
The victim tried to run away. Martin reportedly shot at him two more times before attempting to shoot a witness who came to the meeting with Martin's ex and her new boyfriend.
Martin was later taken into custody.
April Martin was charged in the incident and pleaded guilty to disorderly conduct.
In photos and videos: Vigil honors life of slain 17-year-old Dontrell Bush as leaders, family pray for change
Sister and brother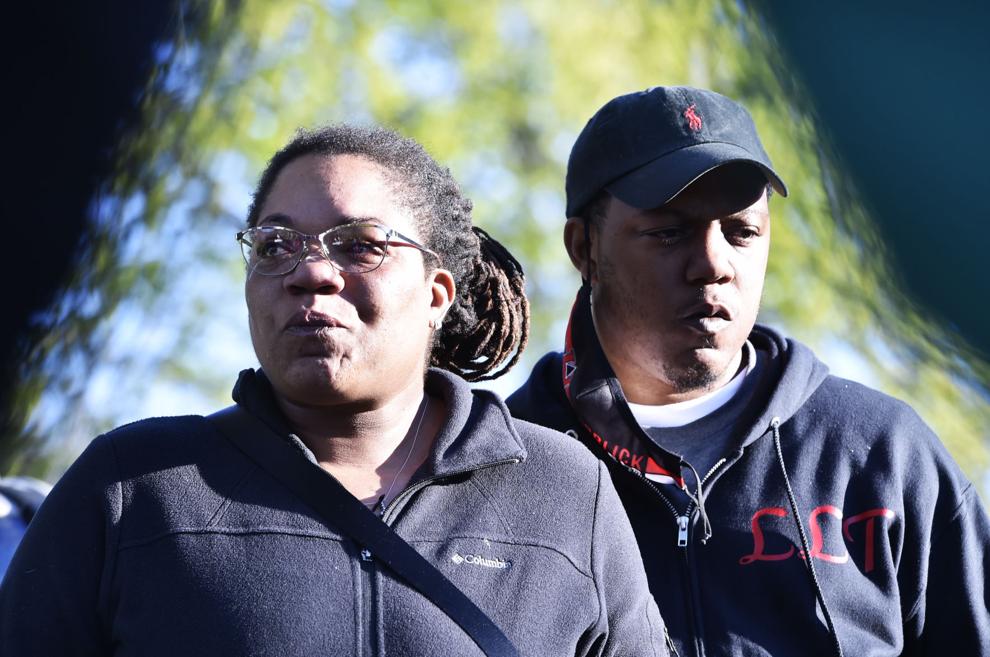 Dontrell Bush's mother, Tamyra Morgan, bows her head in grief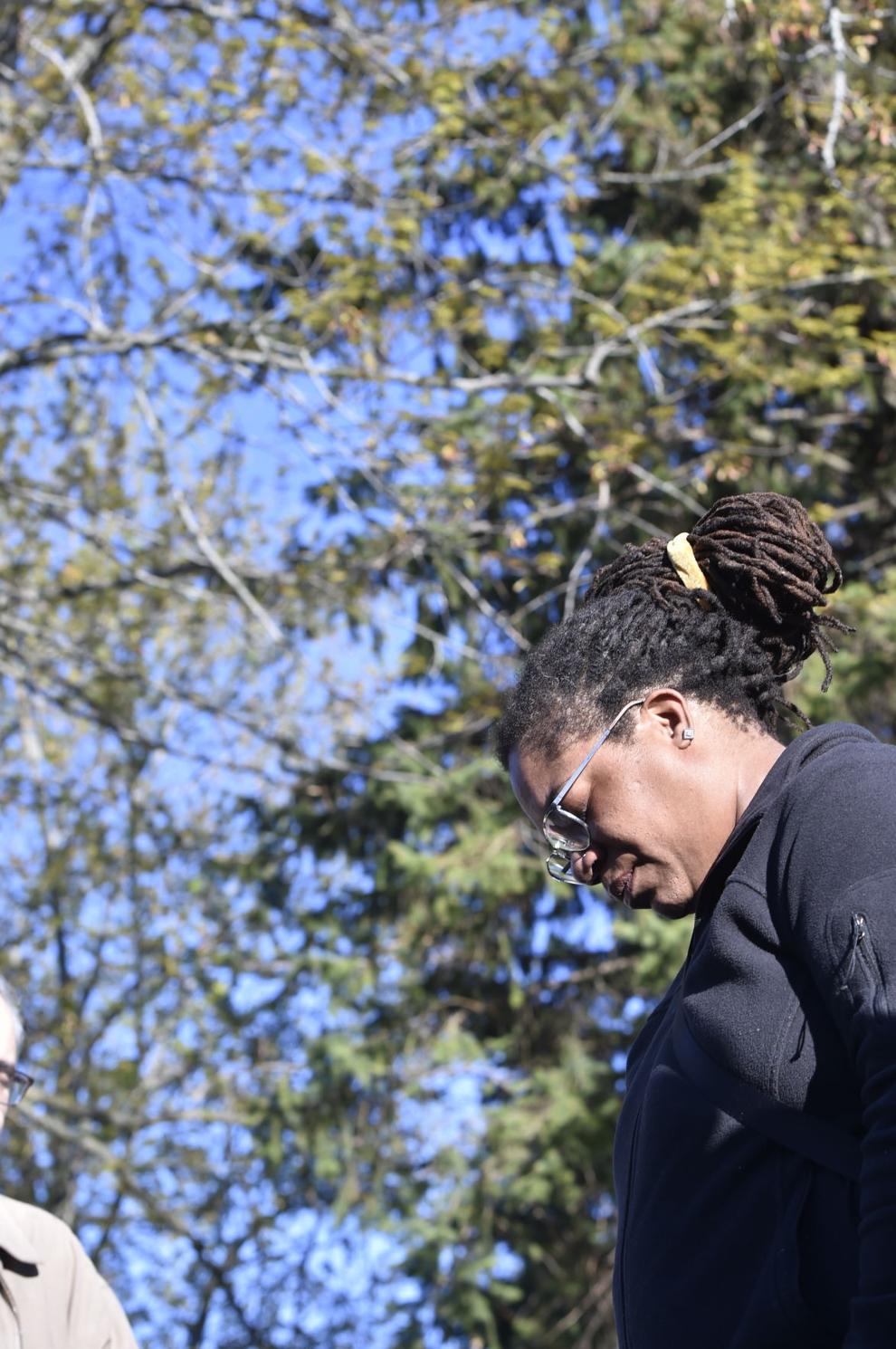 Watch Now: "But now, I've got to bury my baby on the 19th," Dontrell Bush's mom says at vigil for her slain son
Sister and brother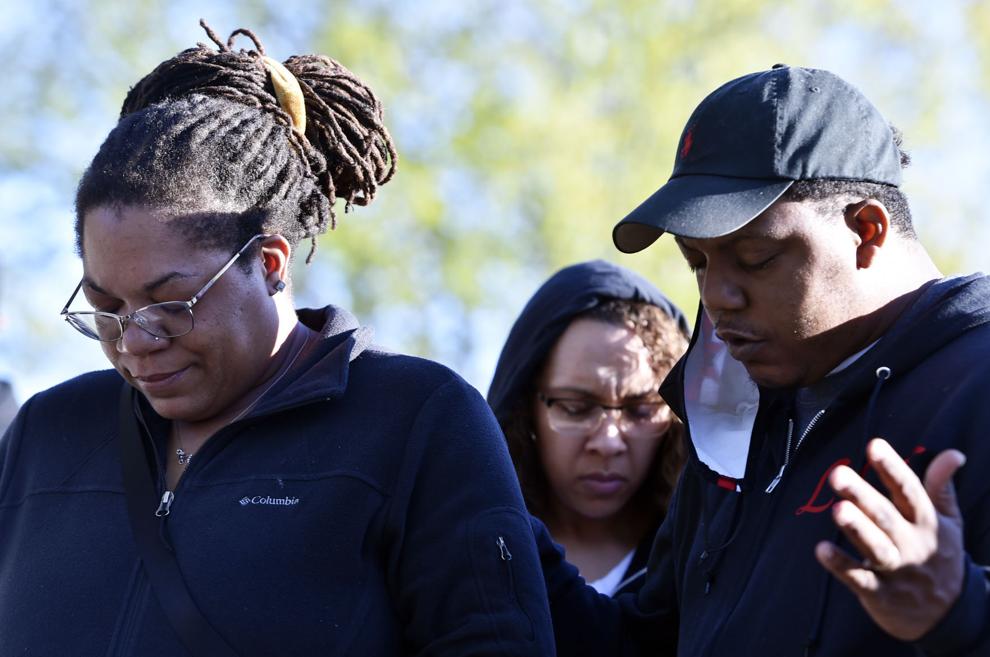 Lifting up Dontrell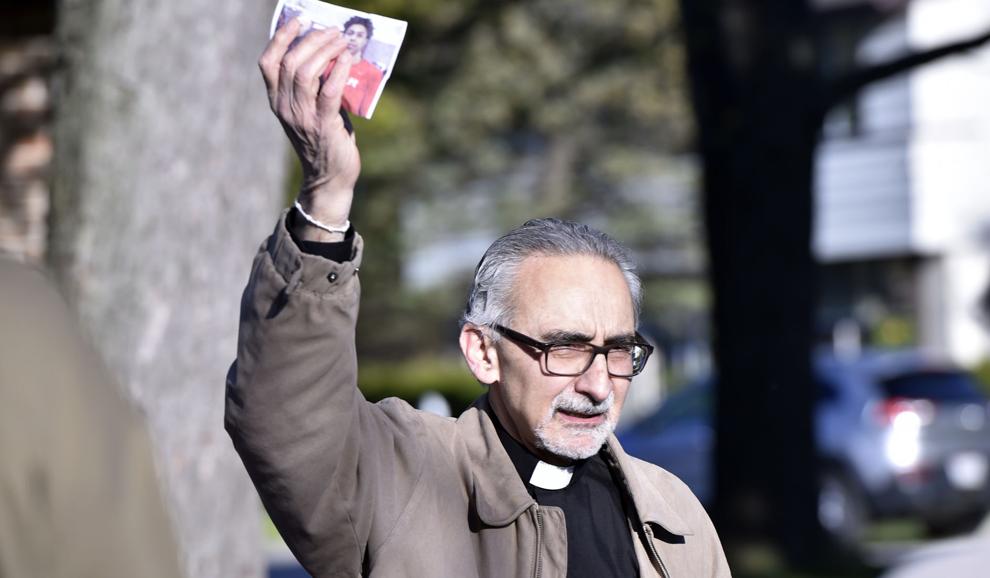 Love from friends, family, strangers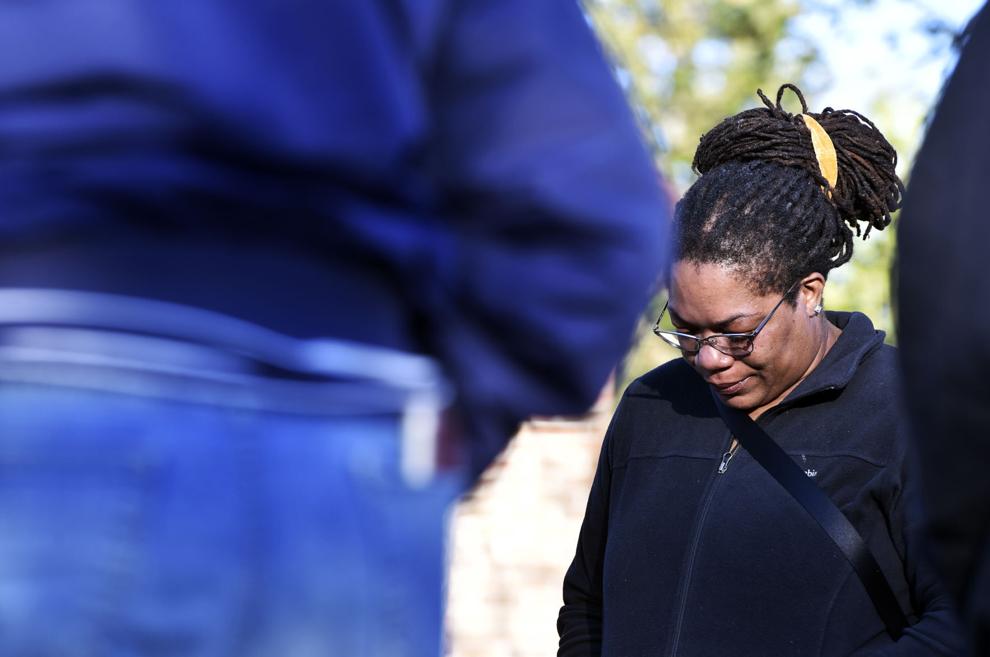 Watch Now: Linda Boyle of Racine Interfaith Coalition begins vigil honoring life of Dontrell "Trell" Bush
Smiling while remembering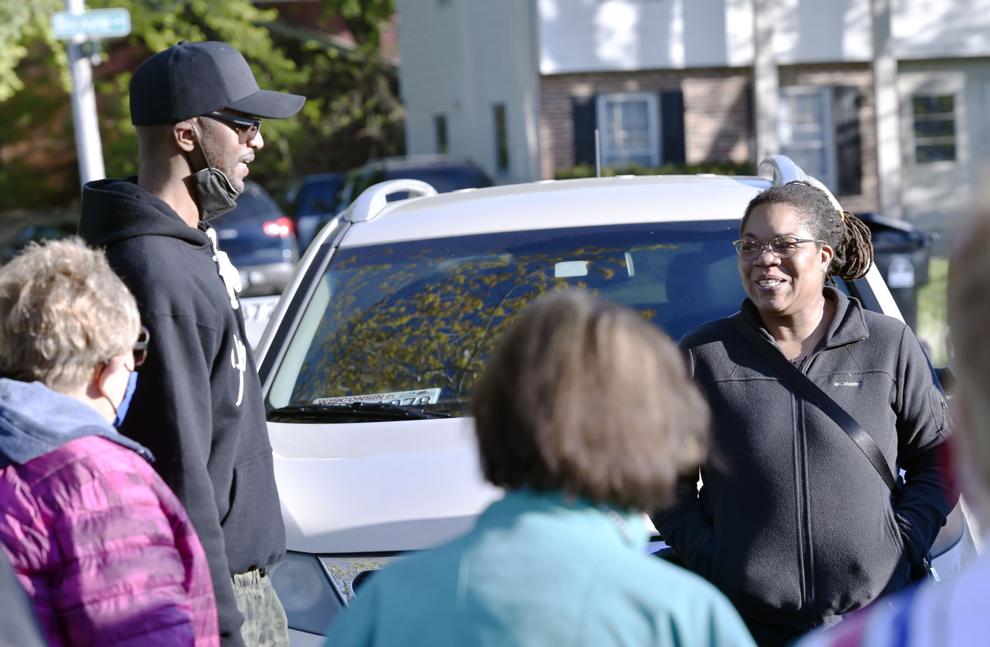 Tamyra Morgan bows her head for her son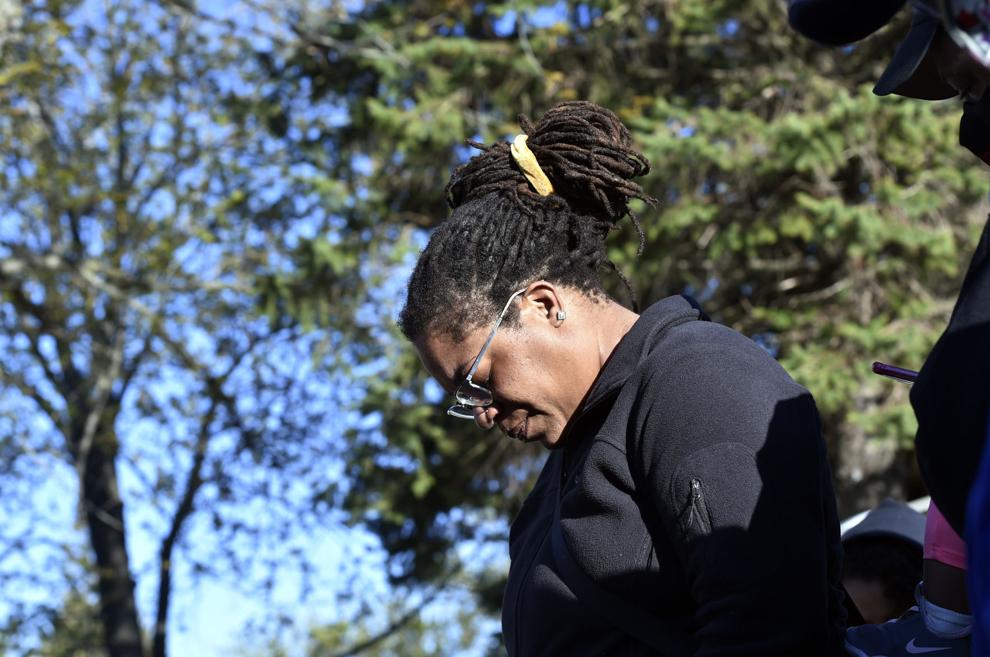 Comfort for a grieving mother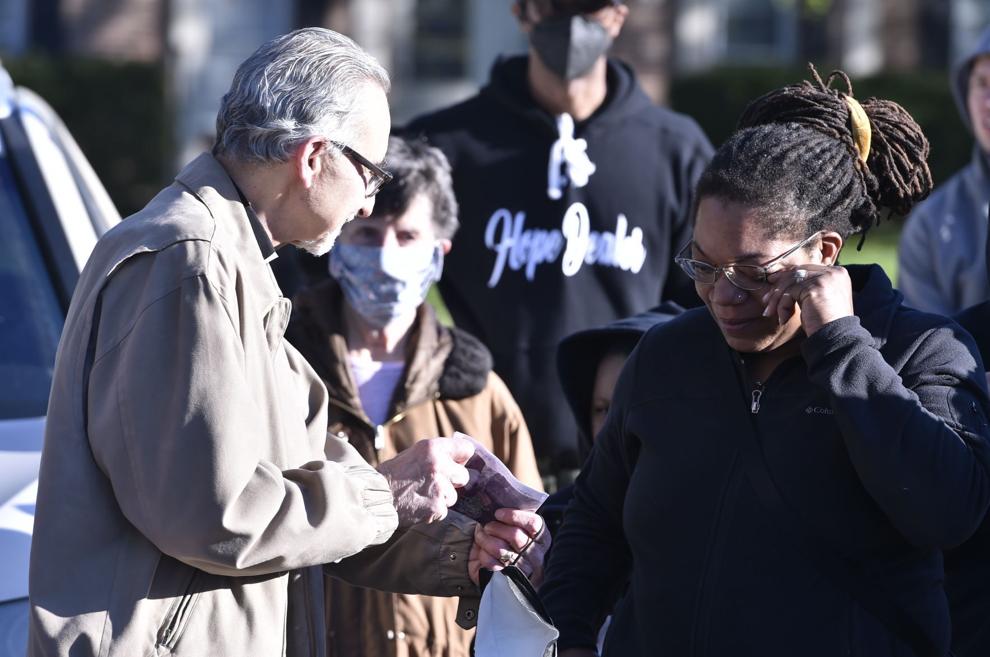 Love, basketball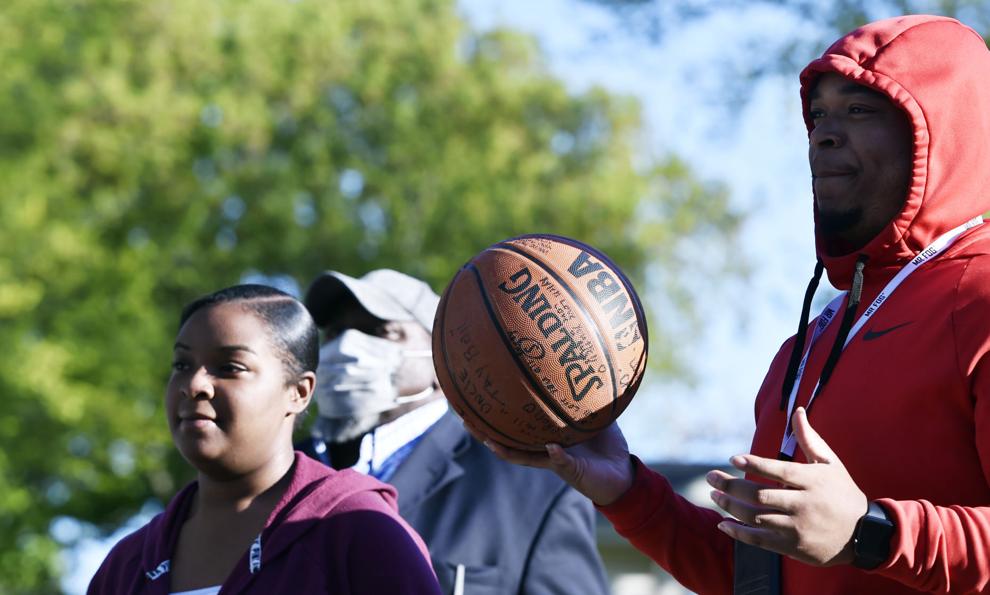 Rev. Yeprem Kelegian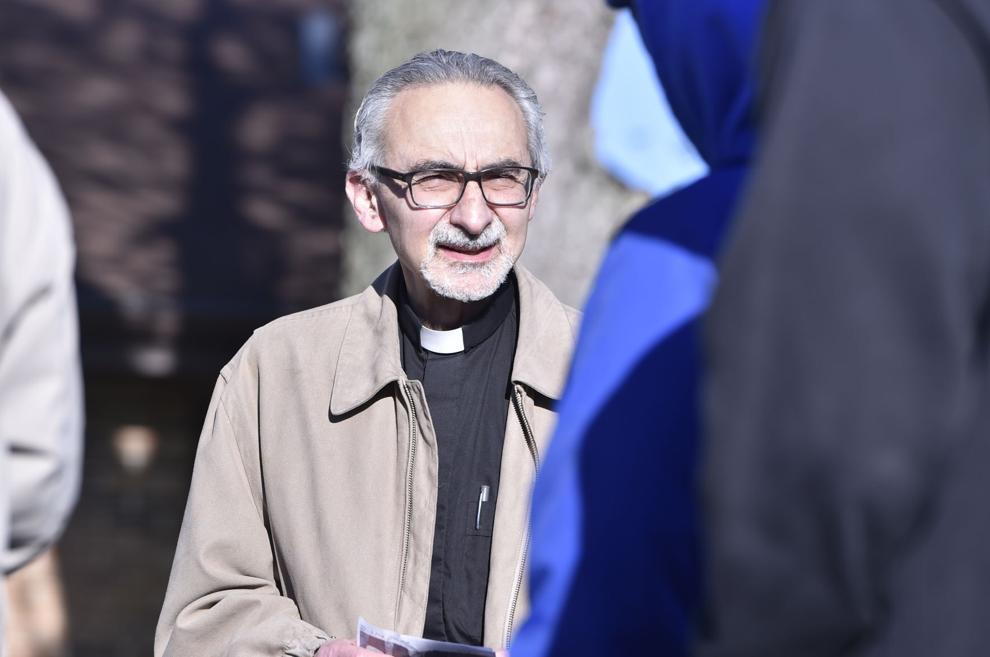 Watch Now: Rev. Yeprem Kelegian leads a prayer at vigil for Dontrell "Trell" Bush Wednesday in Racine
Children smile amid mourning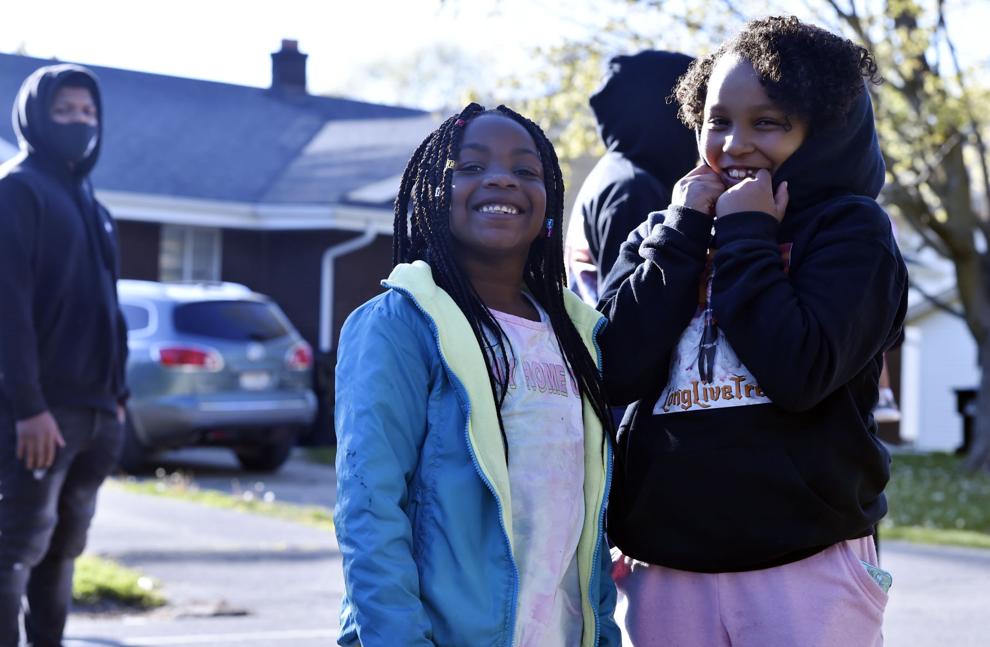 Carl Fields, "Hope Dealer"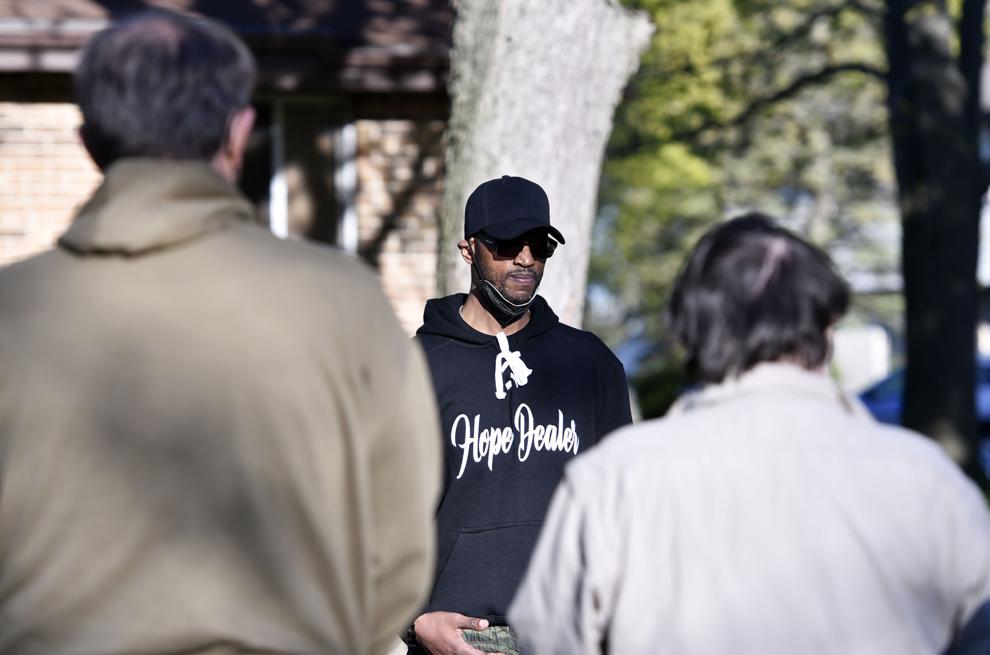 Music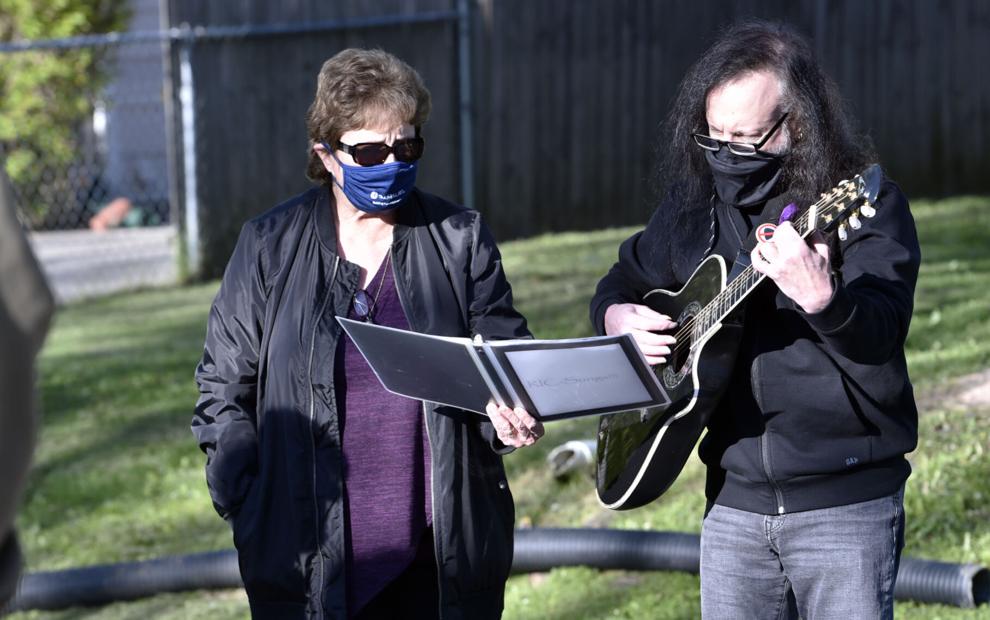 Rev. Yeprem Kelegian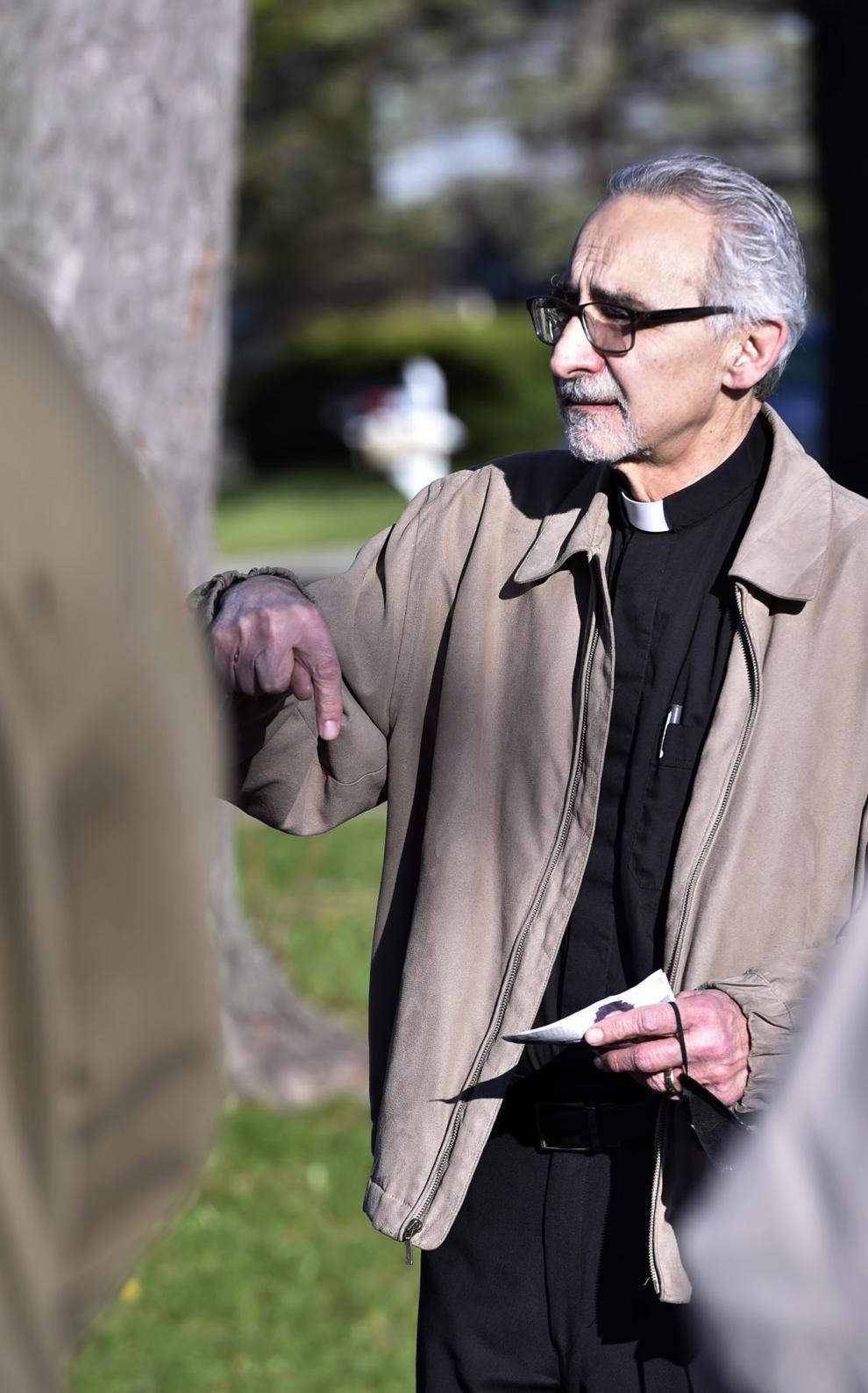 Long Live Trell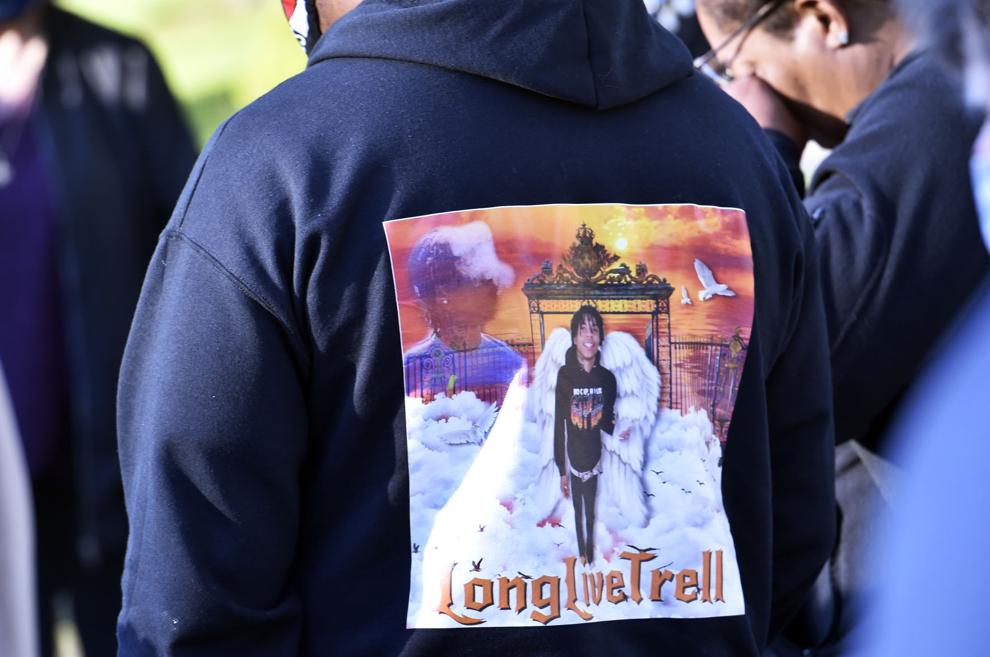 A moment of new friendship
In Prayer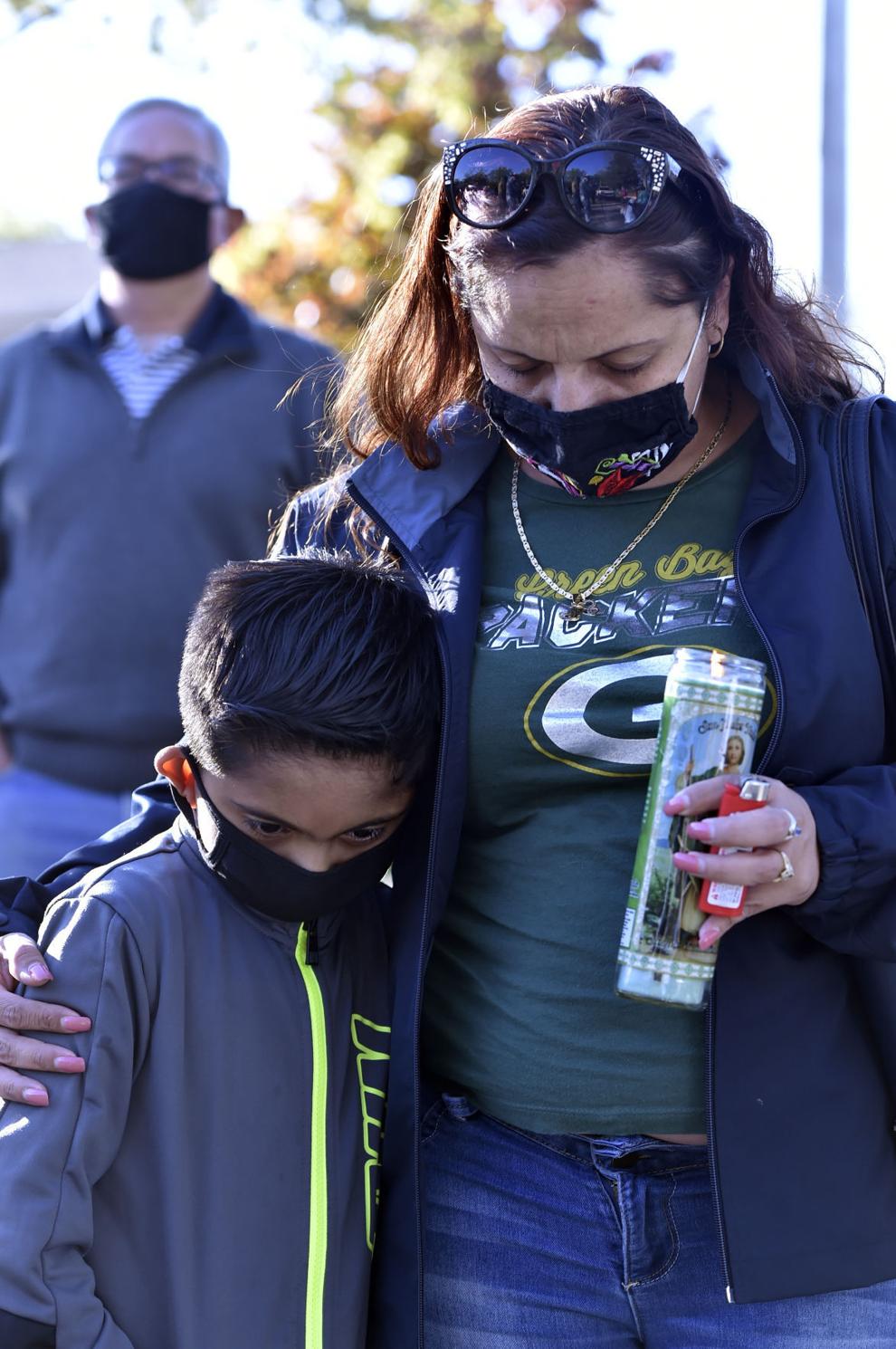 Watch Now: Van A. Carson Sr. of the Racine Family YMCA leads a hymn at vigil for Dontrell "Trell" Bush
A hug from a friend