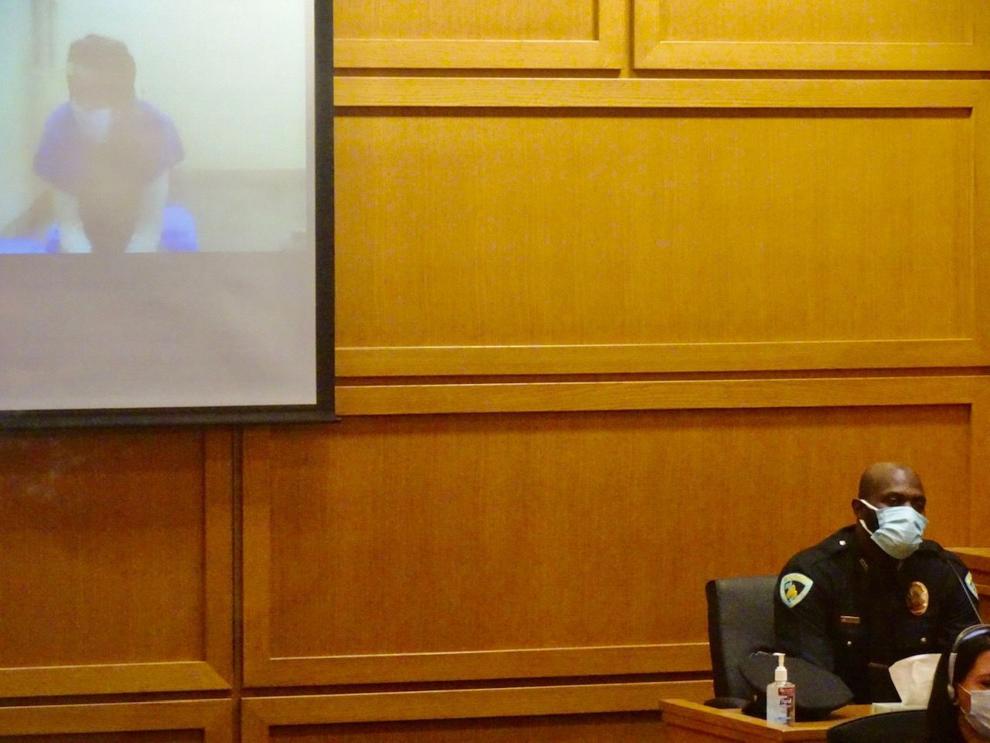 A 19-year-old man fired a shot during a struggle over a gun earlier this month as police tried to arrest him for an alleged curfew violation, but he fired at nobody in particular and didn't appear to hit anything, a Madison police officer testified at a hearing Thursday.
Katoine L. Richardson was ordered to stand trial after testimony at a preliminary hearing was completed, and District Attorney Ismael Ozanne said more charges could be filed. For now, Richardson stands charged with possession of a firearm by a person adjudged delinquent as a juvenile, resisting an officer, carrying a concealed weapon and three counts of bail jumping.
The Oct. 10 incident is the same one in which authorities said Monday, eight days after the incident, that the Madison police officer who was shot during the arrest was shot by another officer.
Circuit Judge Nia Trammell also reduced Richardson's bail on his newest felony case from $15,000 to $10,000. His total bail is now $11,000.
Richardson's attorney, assistant state public defender Stanley Woodard, said after the hearing that money was being raised for Richardson's bail by local organizations that provide bail money to those who cannot afford it. Richardson left the jail Thursday afternoon.
Trammell denied a request by Ozanne to increase Richardson's bail to the $50,000 originally sought last week, telling Ozanne that without new charges, she had no basis to grant an increase.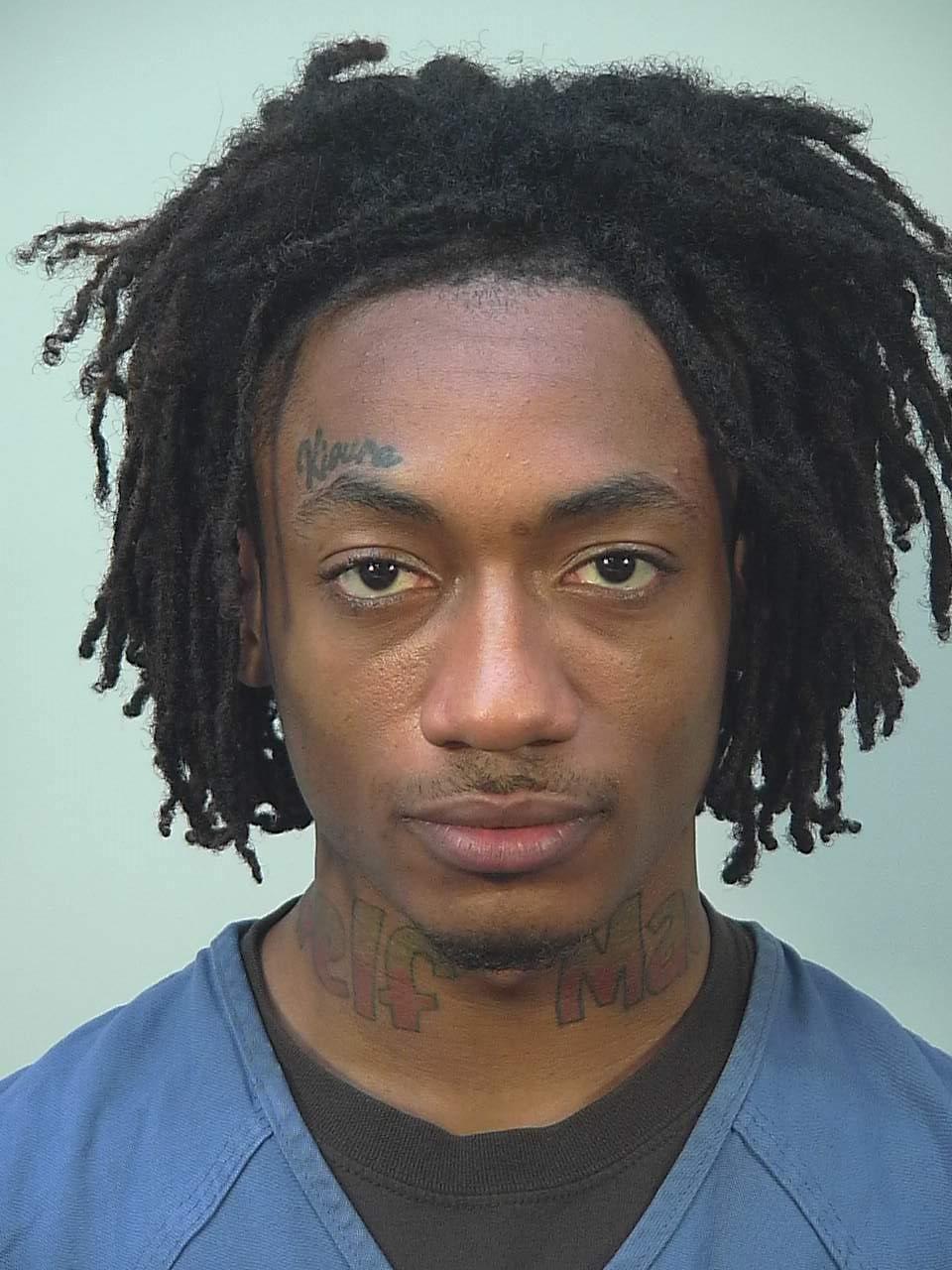 At Thursday's preliminary hearing, held solely to determine whether there is probable cause that a felony was committed, Officer Edward McKinley testified he was at his squad car across State Street from Mondays bar around 12:30 a.m. on Oct. 10 when he saw other officers chasing Richardson.
As he ran to cut off Richardson's path, another officer tackled Richardson. When Richardson was down, McKinley testified, he saw that Richardson had a gun in his hand and that it was aimed momentarily in McKinley's direction. He said he wasn't sure whether the aim was willful or not.
McKinley said he briefly considered drawing his own weapon but instead charged at Richardson to get the gun away from him. During a struggle, he testified, he saw Richardson try to pull back the slide on the gun to put a bullet into its chamber, and while he and Richardson both had their hands on the gun, it fired. McKinley testified Richardson's hand was on the trigger, while McKinley's was on another part of the gun.
Asked by Woodard to clarify that Richardson had his hand on the gun and made it go off, McKinley responded, "yes."
McKinley also said he saw the muzzle flash and felt the gun kick under his hand.
While the shot wasn't aimed toward McKinley or any other officers, McKinley testified, it could have struck any of a number of people who were on State Street that night. He said he didn't know where the shot ended up.
Officers were able to get the gun away from Richardson and handcuff him, McKinley testified. McKinley sustained minor arm and leg injuries during the struggle, he said.
McKinley was not asked about another shot fired during the incident that struck an officer.
Local activists have criticized police for implying by omission in its first statements on the incident that Richardson shot an officer. On Monday, more than a week after the incident, the state Department of Justice, which is investigating the officer-involved shooting, finally said the officer was shot by another officer, Keith Brown.
Brown has been put on leave until the DOJ investigation is finished. The officer who was shot, who has not been identified, has since been released from a hospital, the DOJ said.
Until Monday, Madison police and the DOJ had declined to provide any information about the incident beyond what was released on Oct. 10 or what was contained in a criminal complaint and probable cause affidavit filed in court on Oct. 12, which did not address the officer shooting at all.
The complaint states an officer monitoring a street camera saw Richardson, noticed he had a nighttime curfew imposed as a condition in a pending criminal case, and sent officers to arrest him. That's when the chase and struggle on the ground happened, the complaint states.
On Wednesday, activists outside the Dane County Public Safety Building called for Richardson to be released on a signature bond, but Woodard only sought a modest bail reduction to make bail more affordable to Richardson's family.
"We appreciate the fact that this was a serious case on the felony matter," Woodard said. "We're not asking for a signature bond or something so low that depreciates the seriousness. But I do think the statute says 'reasonable bail.'"
Ozanne, asking for higher bail, said this is Richardson's fourth open felony case and sixth open misdemeanor case. Woodard said those are all pending matters to which Richardson has pleaded not guilty, and nobody has suggested he would skip his court dates.
Trammell said she had to balance the seriousness of Richardson's newest case, which put people on State Street at risk, with the likelihood Richardson would come back to court and agreed to the bail reduction.
After court, Woodard said he was troubled by McKinley's testimony about Richardson's gun going off, but he said details will be fleshed out as the case proceeds.
"I'm not going after the police," Woodard said. "I'm going after the truth. I'm going after what really happened here."
---