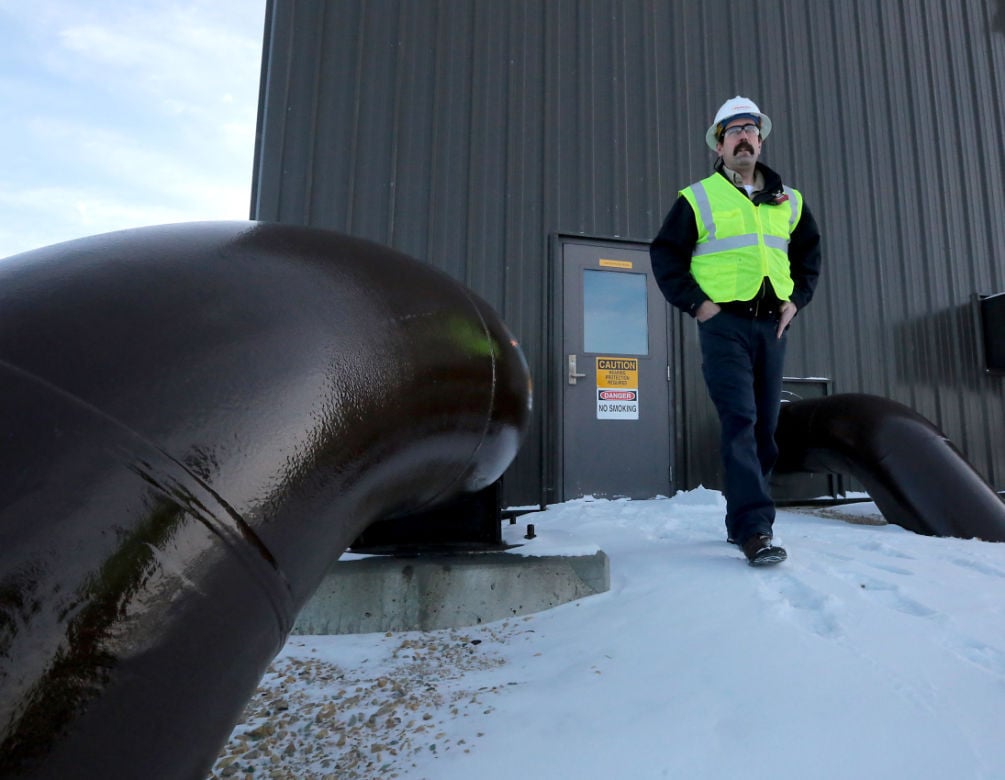 A Canadian oil pipeline company that is building a tar sands oil pumping station in northeastern Dane County sued the county on Monday over the continued inclusion of permit language requiring it to buy spill insurance, despite a new state law forbidding that requirement.
Enbridge Energy said the decision to maintain the requirement that Enbridge buy $25 million in an Environmental Impairment Liability Policy was "done solely for political purposes" by the Dane County Board because its members oppose the expansion of Enbridge's Line 61, which is to carry Canadian tar sands oil from a tank farm in Superior to refineries in northern Illinois, according to the lawsuit, filed in Dane County Circuit Court.
The company has been granted a conditional use permit to build a pumping station in the town of Medina.
"The Dane County Board passed its resolution simply as a political act to voice opposition to crude oil pipelines rather than on the merits of Enbridge's project," the lawsuit states.
The lawsuit states that the board and the Zoning and Land Regulation Committee used the permit process "as an obstacle to Enbridge's construction to increase capacity of its interstate pipeline." Enbridge said the actions exceeded the county's authority.
The state Legislature included language in the state budget, signed by Gov. Scott Walker in July, that prohibits such insurance requirements, but the county zoning committee on Sept. 29 voted to restore the requirement, adding a note that reflects the state law.
"The fact that the county cannot enforce those requirements under state law is irrelevant," the lawsuit states. "The ZLR Committee simply flouted the newly enacted Wisconsin law as an exercise of its will rather than its authorized judgment because it is dissatisfied with the new law, which is an abuse of its authority as a matter of law."
Enbridge spokeswoman Jennifer Smith said in an email Monday that the lawsuit was necessary even though the provision is unenforceable because the conditional use permit "as revised leaves open the possibility that Enbridge could potentially be in violation of the CUP in the future."
County Board Chairwoman Sharon Corrigan has said that the board left the insurance requirement in the permit in case a future Legislature changes the law.