A man whose family says he was shot five times by police despite being unarmed and cooperative during an arrest two weeks ago was wanted on a state Department of Corrections warrant for a parole violation, according to DOC records released Wednesday.
The Feb. 3 warrant for Quadren L. Wilson, 38, was issued the day he was arrested and lists "history of firearms" as a reason for officers to be cautious. But the document sheds little light on why 21 officers from five local, state and federal agencies were needed to take him into custody just after 8 a.m. on Madison's Far East Side.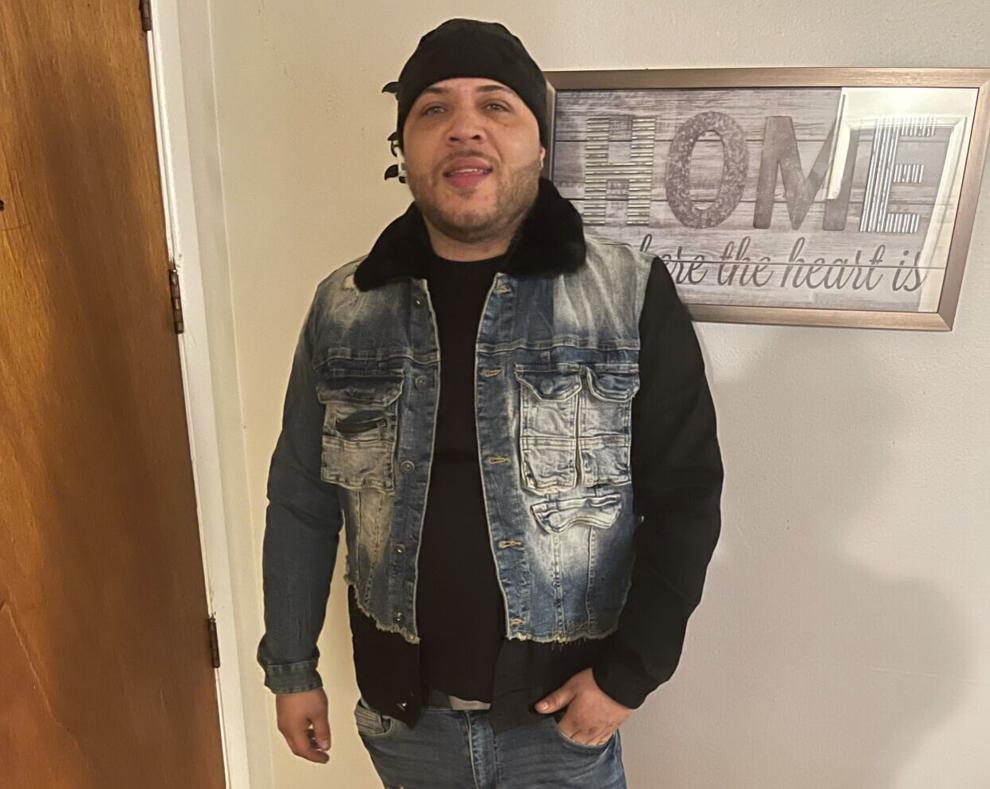 Five other warrants, also known as requests for apprehension, had been issued for Wilson since he was released from state prison in February 2020, according to the records released to the Wisconsin State Journal through a public records request.
Four of those also were for parole violations, including three apparently related to problems with his GPS monitoring device. The first warrant issued for him after his release lists "threats" as the reason for seeking to take him into custody. It was issued on Aug. 11, 2020.
DOC spokesperson John Beard said it wasn't clear if Wilson had been taken into custody on the five previous warrants, but all had been canceled and resolved prior to the one issued on Feb. 3.
"It's possible some of the issues could have been resolved without him being taken into custody," he said.
Wilson's vehicle was sandwiched between two law enforcement vehicles Feb. 3 when two officers from the state Department of Justice's Division of Criminal Investigation opened fire. His family says he was shot five times in the back, was wearing an ankle monitor and was due to meet with his probation officer the next day. Wilson is Black; his family says the two officers who shot him are white.
The Dane County Sheriff's Office, which is conducting an investigation into the incident, has released limited information about the shooting, including withholding what led up to it, and has gone so far as to avoid saying specifically that Wilson was shot by law enforcement. The Sheriff's Office and DOJ did not immediately respond to a question Wednesday about why 21 officers and multiple agencies were needed to arrest Wilson.
But Wilson does have a history with police that suggests why they may have viewed him as a threat.
In December 2005, Madison police reported an officer was injured in a struggle with Wilson at a Denny's restaurant where Wilson was causing a disturbance and refusing to leave.
It took several officers and deploying a Taser to arrest Wilson in that case, which left an officer with numerous cuts and bruises, police said.
In October 2017, Madison police reported surrounding a home and using a "tactical response" to arrest Wilson on suspicion of first-degree recklessly endangering safety and being a felon in possession of a firearm charges, although there was no sign from that report that he resisted arrest.
No new charges have been filed against Wilson since he was charged in August with misdemeanor disorderly conduct and making phone threats. Those are the only cases against him in Wisconsin that are currently open.
A witness to the shooting reported that vehicles were seen screeching out of a nearby parking lot before Wilson's vehicle was stopped. Another said police broke Wilson's vehicle's window as they approached.
Wilson was moved from the hospital to the Dane County Jail on Feb. 6. His family has called for him to be returned to the hospital for better medical treatment.
---
Lucas Robinson's 5 favorite stories of the year
While I only started at the State Journal as a breaking news reporter in August, my four short months here haven't lacked exhilarating stories and in-depth dives into the community.
My very first day on the job the United States pulled out of Afghanistan. Though naturally I didn't expect it, the ripple effect of that withdrawal colored my reporting at the State Journal more than anything else.
I've highlighted two stories regarding Afghanistan for this collection. The first is a story my colleague Emily Hamer and I wrote about conditions faced by Afghans at Fort McCoy, the U.S. Army base in Sparta that has housed nearly 13,000 refugees since the withdrawal.
The second is a profile of local Afghan War veterans (also written by Emily and me) and their reflections on the twenty year conflict's legacy. That story ran on Veterans Day. 
The rest of my reporting in Madison has bounced from features, spot news and crime stories. 
My recent profile of the Latino residents on the city's North Side is likely my favorite story of the year. I made it a personal priority to help cover the city's Latino community when I arrived in Madison. I hope this portrait of sluggish economic development on the North Side is one of many stories to come. 
Another story I enjoyed covering was the "commencement ceremony" thrown for the Class of 2020 in September. Over a year delayed, that event was my first time at Camp Randall and really reminded me of how much tradition young people were denied throughout the pandemic.
Finally, I included my coverage (with an assist from Kelly Meyerhofer) of the Kyle Rittenhouse verdict. It was hard to know what the trial exactly meant for Madison. But activists at Penn Park that night felt there was a double standard between Rittenhouse's ordeal and how the Madison Police Department had responded to incidents involving Black teenagers in the weeks before the verdict.