A little more than a month after she was sued by three shareholders who accuse her of cutting them out of her brewery's success, Deb Carey of New Glarus Brewing has filed a defamation suit against the shareholders' law firm and up to 50 as-yet-unnamed people she says helped spread the firm's lies.
Carey alleges in the suit filed Friday in Dane County Circuit Court that she was defamed by Middleton law firm Palmersheim Dettmann when it issued a press release containing "multiple false statements" creating "false implications" about her. The lawsuit also names "John and Jane Does 1-50," unknown individuals and organizations including media outlets, that helped promulgate those statements.
Carey, New Glarus Brewing's president and CEO, says the "most egregiously" false accusation from the press release is that she "retained over $100 million, with over $40 million in cash." Among the other accusations she labels as false are that she used brewery resources to establish a separate distillery and that she withheld and manipulated financial data about the brewery.
Carey said last month that her work has made the shareholders "very, very wealthy" but that she and the shareholders have a disagreement over how the profits from the brewery should be used. She said she prefers to put them back into the business and the local community, and the shareholders are simply looking for New Glarus to sell to a larger brewery so they can cash out.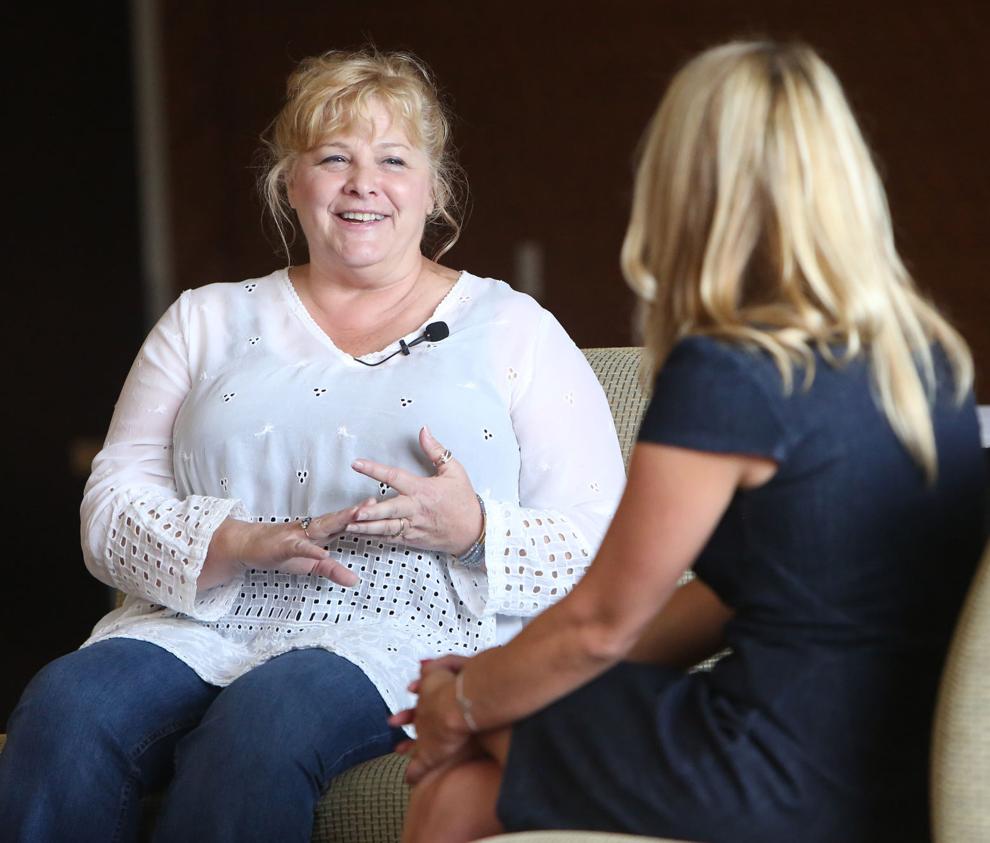 Carey said in an interview that her intent is not to "go after news organizations" but to "correct the record." She said other people who work for Palmersheim Dettmann could be among those targeted by the suit.
"How is 30 years of my life's work being thrown under the bus not painful?" Carey said. "The whole thing is very stressful."
Messages left with Carey's attorney and Palmersheim Dettmann attorney Kevin Palmersheim were not returned.
Tom Bobak, founder and editor-in-chief of AmericanCraftBeer.com, said he hadn't been aware of the defamation suit, didn't want to anger Carey and would take down anything that is untrue. The website's story is based on coverage from WMTV and Wisconsin Public Radio.
Richard Burns, general counsel for WISC owner Morgan Murphy Media, said none of the station's employees had been served with the suit and the station did not have a comment.
WMTV did not respond to a request for comment.
Defamation suits can be difficult to win in the United States, which has more robust freedom-of-speech protections than many other countries. Non-public figures can recover damages if they can prove defamers printed something "without adequately checking on its truth," according to UW-Madison political science and legal studies professor Howard Schweber.
Public figures, however, must show "actual malice or reckless disregard for the truth," he said.
Carey's suit does not allege that anything in the shareholders' suit is defamatory. She said her first goal is to address the "exaggerations that were sent out in the press release."
That earlier suit, filed Aug. 19, alleges Carey has sought to consolidate control over the business and funneled profits to side projects in ways that have kept the three shareholders from reaping the benefits of the brewery's success. They also allege she has shorted them when it comes to paying dividends.
They ask a judge to force Carey to buy their shares at "fair value," among other demands.
---
Beer Baron: 2016, the year in beer
It's a question I hear frequently: How many breweries is too many breweries?
It's logical to ask, considering the seemingly ever-growing scene nationwide and in Wisconsin. After reaching a record high last year, in 2016 the number of breweries in America passed another milestone, reaching 5,005 by the end of November. 
The Madison area added two more brewpubs this year -- welcome, Rockhound and Lone Girl -- and the once underdeveloped Milwaukee craft scene enjoyed a veritable explosion with at least seven new breweries, some of which are already beginning to make waves on this end of I-94.
Many of the state's existing breweries pushed into new markets, added equipment and capacity and staff to make it all work. 
So are are small, independent brewers growing on a bubble?
Absolutely not, and the reason why is on display at every Brewers or Packers game, at nearly every bar and nearly every grocery store: The vast majority of this country still drinks a ton of boring beer made by the biggest breweries. As long as the choices continue to abound and small brewers keep bringing their A games like they did with the beers featured below, minds are going to continue to be changed. 
Cheers, and see you in 2017.