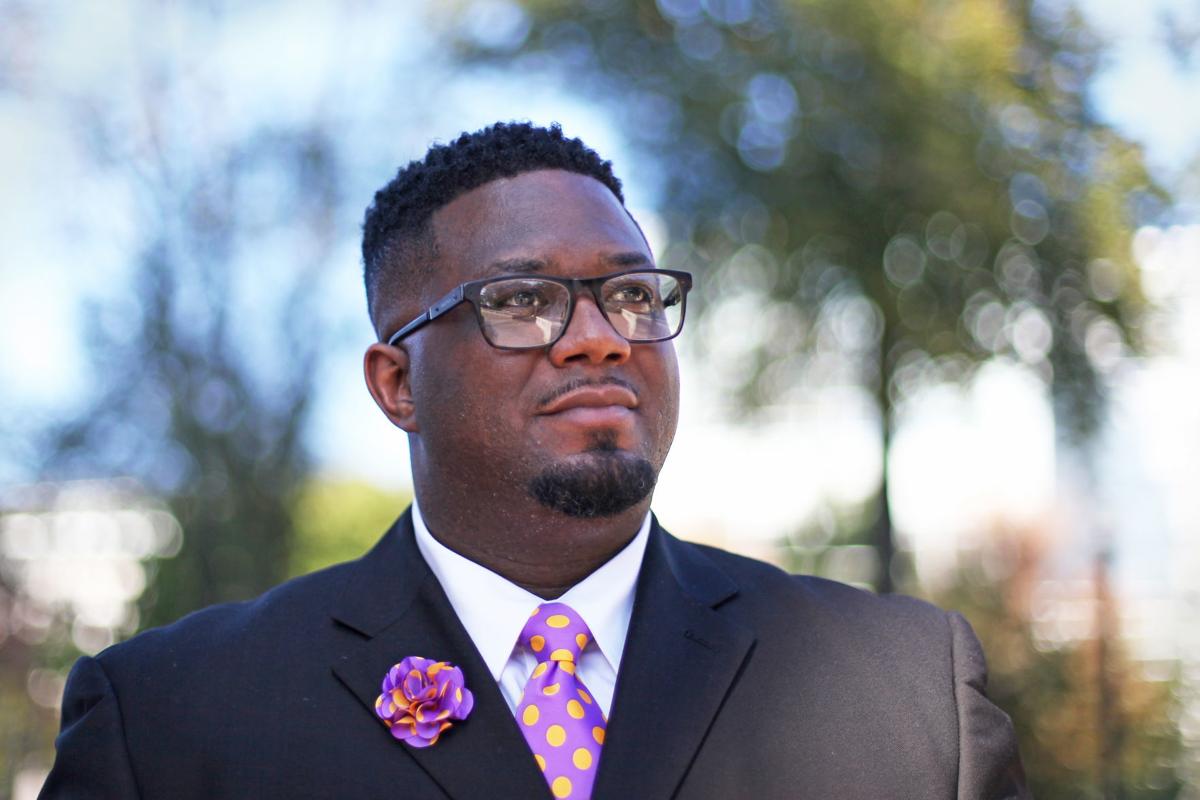 He walked out of the state Capitol building with his signed pardon in hand and raised his arms triumphantly into the air, smiling up at the bright blue October sky.
But over the past month or so, the cloud of discouragement Vasser felt before receiving his pardon slowly started to creep back over him as some officials in Georgia refused to accept that his rights have been restored.
"It almost feels as if it defeats having a pardon if I can't move forward, and I'm still considered a felon," Vasser said. "Here in the state of Georgia, other states, I'm still considered a felon."
A pardon is an official grant of forgiveness that restores certain rights, including the ability to own a gun, vote, serve on a jury, hold public office and hold certain professional licenses. It doesn't erase a conviction from someone's record, but applicants often say having forgiveness from the governor makes them more attractive to employers.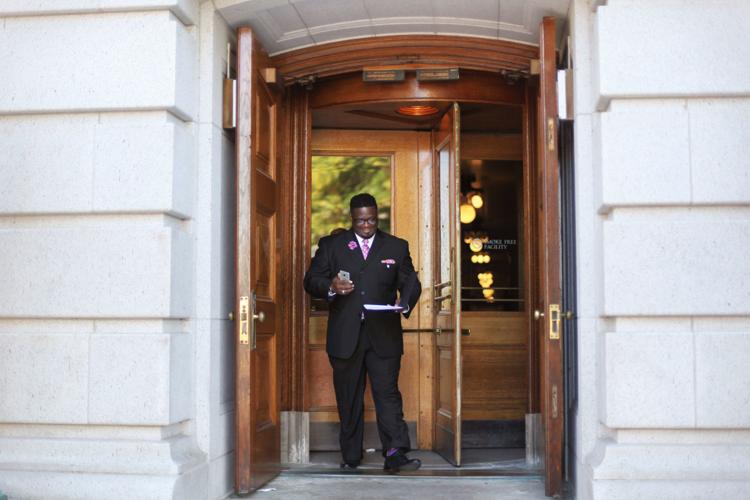 In Vasser's signed pardon, Evers specifies that Vasser is "fully and unconditionally" pardoned, meaning "all the rights and privileges which may have been forfeited by him as a result of said offense" have been restored. But Georgia officials told Vasser the wording needs to be more specific.
A Nov. 25 letter from Evers to Vasser — specifying some of his rights that were restored — has put Vasser on the path to getting the issue resolved.
But Vasser said he fears those who live in other states and get Wisconsin pardons could face similar hurdles. He also isn't sure if he'll be able to work in law enforcement, as three states so far have told him they won't hire felons — even those who were pardoned.
Teenage mistake
Vasser, 41, was convicted of possession of cocaine with intent to deliver after he was found with $80 worth of the drug in his car when he was 19. It was his first and only crime.
"It was wrong to have," Vasser said. "I'm remorseful of ... attempting to contribute to the community in a negative way. I can't express (enough) how apologetic I am about it."
He served four months in prison, and ever since, Vasser said, he has tried to better himself.
He earned five college degrees: two associate degrees, a bachelor's in biblical studies, a master's in theology and a doctorate in theology and divinity.
He has been a counselor, a minister and a certified nursing assistant for hospice care. He now lives with his wife in Georgia, where he owns and operates a barbershop.
He asked for the pardon so he could pursue his dream of being a chaplain in the military. He said he wants to bring God's teachings to "every corner," even to those who don't have the opportunity to go to a church building.
Vasser said he has "been blessed" to accomplish as much as he has with a felony on his record and wants to move past his teenage mistake.
Gun application denied in Georgia
But when Vasser got home to Georgia after receiving his pardon, his application to purchase a firearm was denied after the felony came up on his background check.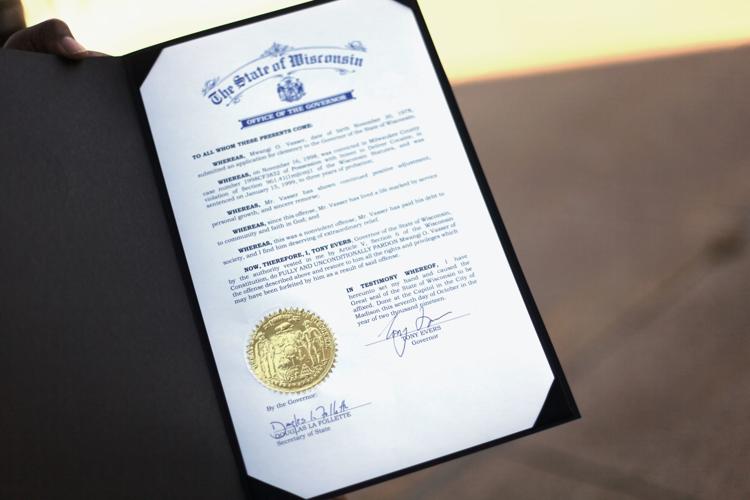 Vasser said he doesn't really care about owning a gun, but he wants to work as a police officer to mentally prepare before trying to become a military chaplain. He can't become a military chaplain right away because he has to "hit the gym" and cut two inches off his waist to be eligible for the military. He needs the right to possess a gun for both jobs.
"My purpose of going to the local gun store was to just to see if my paperwork cleared to save me the embarrassment of going to the police academy interview" only to get rejected, Vasser said.
Vasser tried to challenge the denial of his request to buy a firearm, but the FBI told him in a letter that "Georgia will not accept another state's pardon unless it specifically states that the intent is to restore the right to possess a firearm."
A 'success story'
Vasser has gotten help in Madison from Masood Akhtar and Ed Wall, who have started a program to help people who have been recently pardoned when issues such as Vasser's arise.
Called the Pardoned Citizens Assistance Program, the goal is to provide help with things such as job applications and resumes to providing interest-free loans and resolving unexpected legal challenges.
Wall, former secretary of the Wisconsin Department of Corrections, and Akhtar, founder and president of We Are Many United Against Hate, advocated on Vasser's behalf to get a new letter from Evers' office, which they received Tuesday. Akhtar called it the "first success story" of the new program.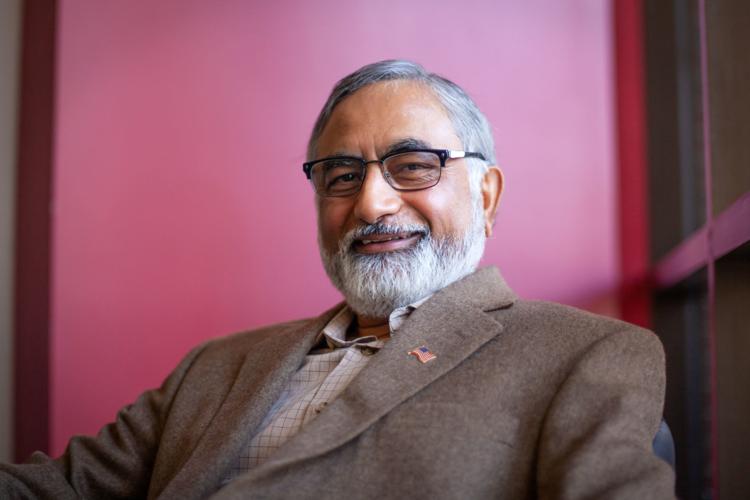 The letter reiterates that Vasser's pardon is "full and unconditional," and specifies that it "grants, among all other rights and privileges, the right to receive, possess or transport a firearm, the right to vote, and the right to hold or run for political state office."
Even with the letter, the FBI has told Vasser his paperwork might not get processed until January. But it should help his situation.
Vasser said he was grateful to Evers and his staff, and the letter felt like "the missing piece to the puzzle."
"Even though I am frustrated, I am enjoying this journey because I am learning for others," Vasser said. "I'm gathering the experience of what's to come for those … who will receive a pardon in the near future."
Different rules
It's unclear whether Vasser's case is an exception or indicative of a wider problem.
Every state has different rules for how gubernatorial pardons are issued and what rights are restored. Some states only grant partial pardons, others require conditions to be met before rights are restored. Some involve sealing records along with the pardon, and others have a separate process for getting gun rights back, according to the Restoration of Rights Project.
Also depending on the state, pardons may be granted frequently or rarely, if ever. One constant is that governors can only forgive state-level crimes that occurred in their state.
Wall said it is up to each state to determine how it will interpret pardons issued in Wisconsin.
"Your pardon is always going to be most powerful in the state it was granted," he said.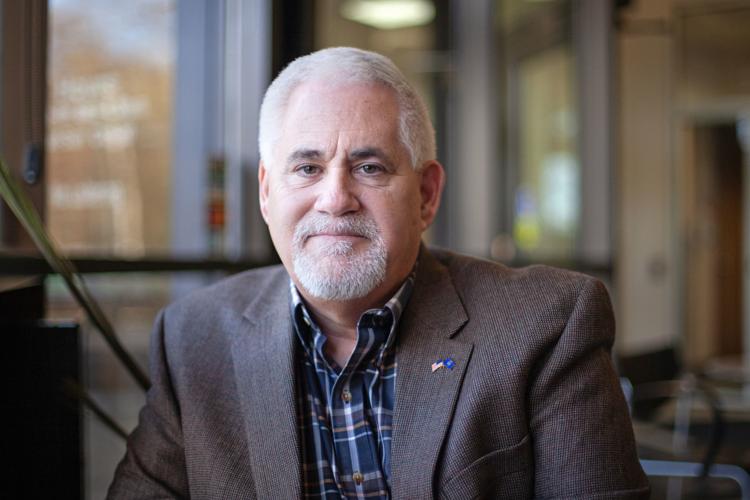 Former Wisconsin Gov. Jim Doyle, who granted more than 300 pardons during his eight years in office, said he has "never heard of" another state refusing to accept a Wisconsin pardon. He said he always thought that those he pardoned were supposed to be forgiven nationally.
"It seems very strange to me," Doyle said after hearing of Vasser's experience.
Walter Dickey, a UW-Madison emeritus criminal law professor and former administrator of the state Division of Corrections, said he also has "never encountered unwillingness to recognize the restorative quality of a pardon." He said that would contradict the purpose of the pardon, which is to "restore the pardoned person and lift the stigma of the conviction."
Evers spokeswoman Melissa Baldauff said the governor's office plans to assess the obstacles pardoned individuals confront and see "whether there is more this office can do." She said it is impossible to anticipate every hurdle that might come up for those pardoned.
While it appears there are ways to ensure firearm rights are restored, less clear is whether Vasser will be able to work in law enforcement.
A bigger hurdle
Law enforcement agencies in Georgia, Texas and Arizona have told Vasser they will not hire him because of his felony record.
In mid-November, Vasser drove two hours for a job interview with the Atlanta Police Department. He filled out an application packet and waited in line to be interviewed in a room with about 100 people.
He made it to the front of the line, where four officers were conducting brief interviews with candidates. Partway through, the officer doing Vasser's interview stopped.
"'Yeah, we cannot proceed,'" Vasser recalled her saying.
"And I said, 'Why not? What's wrong?'
"And she said, 'You are a convicted felon,'" Vasser recounted.
"I said, 'No ma'am. I was a convicted felon. I received a pardon from the governor in the state of Wisconsin,'" Vasser said. "As I began to show her the pardon she had no interest in looking at it. She looked at me like, 'Yeah, whatever. You won't work here.'"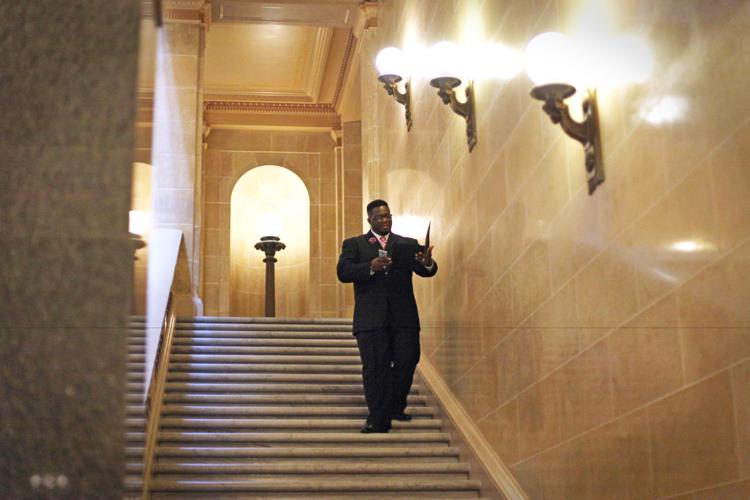 In Wisconsin, Doyle said, law enforcement agencies can consider the nature of the crimes applicants committed, even for offenses that have been pardoned. But he said it's wrong for them to issue a blanket denial to pardoned applicants because of their conviction.
Doyle said when he granted pardons, his understanding was that the individuals should be treated as if there was no conviction on their record.
Vasser is finding some police departments have rules that prevent people from working in law enforcement if they have ever been convicted of a felony, even if the charge was sealed, expunged or pardoned.
He checked with police departments in Arizona and Texas, two other states where he is interested in living, with no luck. Two additional agencies in Georgia also rejected him because of the felony.
Wall said Vasser would have better luck if he moved back to Wisconsin, but Vasser doesn't want to uproot his life.
He fears his record might impact his shot at joining the military, too, even though he was supposed to have been forgiven.
"I have a pardon from the governor that I've been fighting and fighting to get (for) over 10 years. For you to look at me and pretty much tell me that I'm still a felon, that was very disturbing," Vasser said of his experience at the Atlanta police station. "It's very heartbreaking."
"Even though I am frustrated, I am enjoying this journey because I am learning for others. I'm gathering the experience of what's to come for those … who will receive a pardon in the near future." Rev. Mwangi Vasser
"Even though I am frustrated, I am enjoying this journey because I am learning for others. I'm gathering the experience of what's to come for those … who will receive a pardon in the near future."

Rev. Mwangi Vasser