The future of an iconic ice cream shop in Watertown has become further muddled.
Troy Milbrath, owner of Mullen's Dairy Bar & Eatery, has been arrested and charged with identity theft, fraudulent use of a credit card and forgery.
Milbrath, 44, of Watertown, was charged Friday in Jefferson County Circuit Court with 16 felonies and three misdemeanors for allegedly opening and using credit cards and loans in the name of his business partner and his business partner's wife with balances that exceed $65,000.
Milbrath, who closed the shop on Main Street on Sept. 11 after his landlord refused to renew the lease and was the subject of a Wisconsin State Journal story on Sunday, was arrested by Watertown Police on Thursday. Milbrath made an initial appearance Friday and was released on a $25,000 signature bond.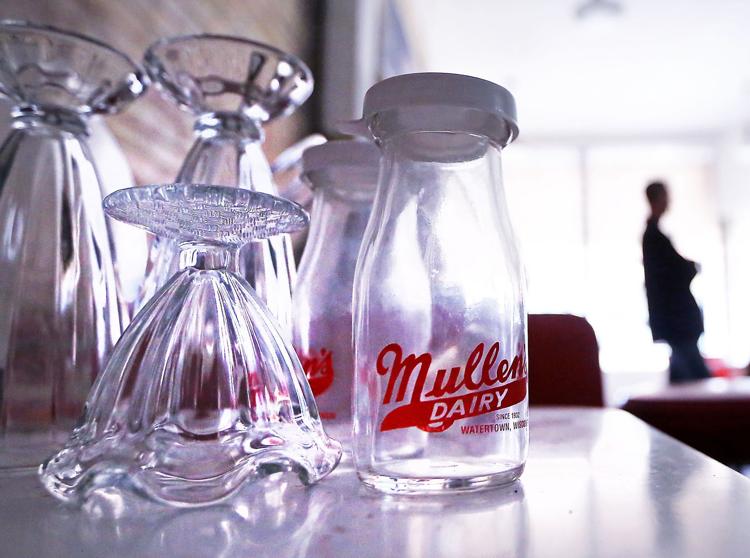 Mullen's has been an institution in Watertown since 1932 and has been at 212 W. Main St. since 1939. For decades the business was known for its milk delivered in bottles, ice cream produced in the back of the store, a soda fountain and U-shaped counter. The business was founded and owned by the Mullen family until 1997 when it was sold to Ron Luepke. In 2006, Luepke sold the business to Milbrath but retained ownership of the building located across the street from the city's library.
Milbrath filed for bankruptcy in 2010 but was able to keep the business open. Luepke, who financed part of the purchase of the business for Milbrath, lost more than $300,000 during the bankruptcy. Luepke said last week that his loss was one of the reasons he chose not to renew Milbrath's lease.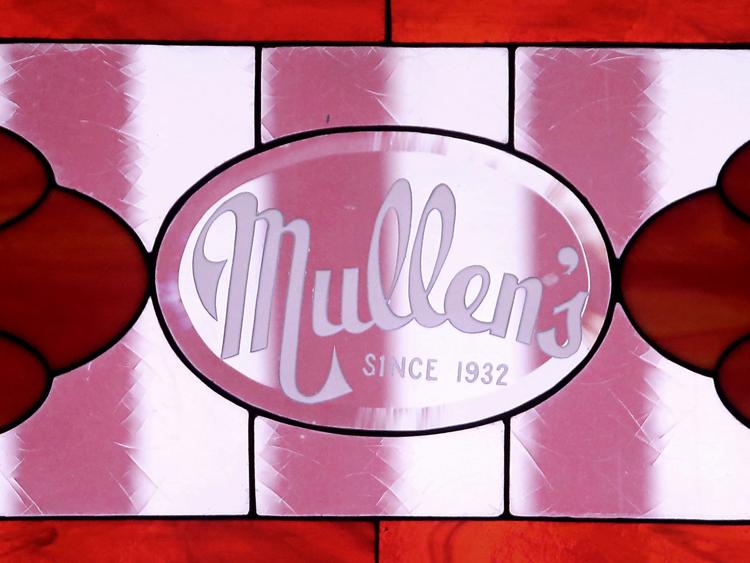 Milbrath, who was issued an eviction order asking him to be out by Oct. 17, has been looking for a new downtown location for the business. Meanwhile, an online auction through United Jones Auction & Realty started Tuesday to sell antiquated manufacturing equipment and some of the memorabilia from the business, and is scheduled to close on Thursday.
But the charges Friday make it unclear what will become of the Mullen's name and business. Luepke has refused to say if he plans to open an ice cream shop in his building or if he intends to try and use the Mullen's name.
According to the criminal complaint, Watertown Police began investigating Milbrath in April after Milbrath's business partner, Todd Narkis, said he found in 2015 a credit card in his name that had a $20,000 balance. Narkis, who had bought into the business in October 2014, was told by Milbrath that the credit card was used to buy items for the business, according to the complaint.
Further investigation by Narkis led him to find loans and other credit cards with his name and that of his wife, Carrie Narkis, that they had not given permission for Milbrath to take out. In addition, Narkis found a business agreement with his name and Milbrath's that allowed a financial company to take 35 percent of all credit card swipes at the business in order to pay off a loan. Narkis said he never signed the agreement, according to the complaint.
Narkis said he found two loans and six credit cards in his name but that there were four other loans taken out with his name with two cards used to close out the loans on the other four. In addition, Milbrath used an American Express Card that included Narkis' name to pay for a $325 charge for a U.S. patent trademark on the Mullen's name.
The charges include 12 counts of identity theft for financial gain and four counts of forgery, all felonies.
Milbrath was also charged with three counts of fraudulent use of a credit card, all misdemeanors. A preliminary hearing has been scheduled for Nov. 11.
Sign up for our Crime & Courts newsletter
Get the latest in local public safety news with this weekly email.