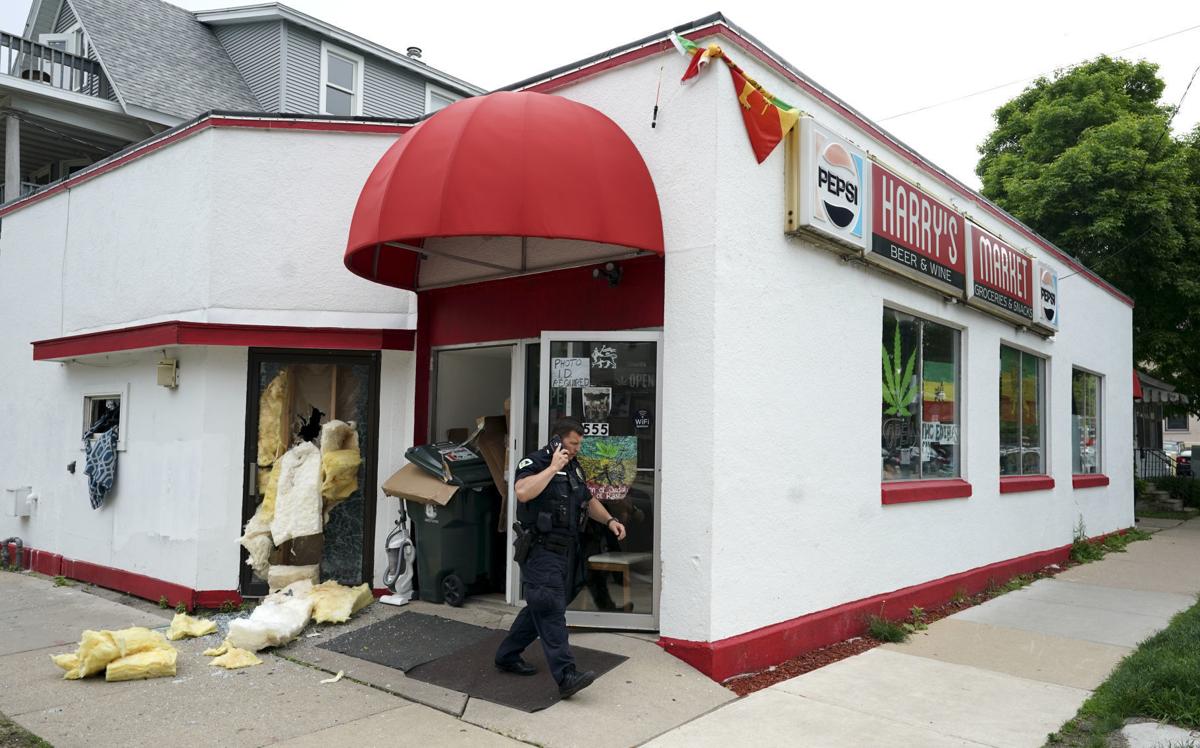 A self-styled Rastafarian church in Madison that accepted "donations" from church members in exchange for dispensations of the "sacrament" of marijuana was raided Wednesday morning and its leaders arrested.
"Several people have been detained," Madison police spokesman Joel DeSpain said, without elaborating. The church, which was started by Madison natives Jesse Schworck and Dylan Paul Bangert, has been open since March.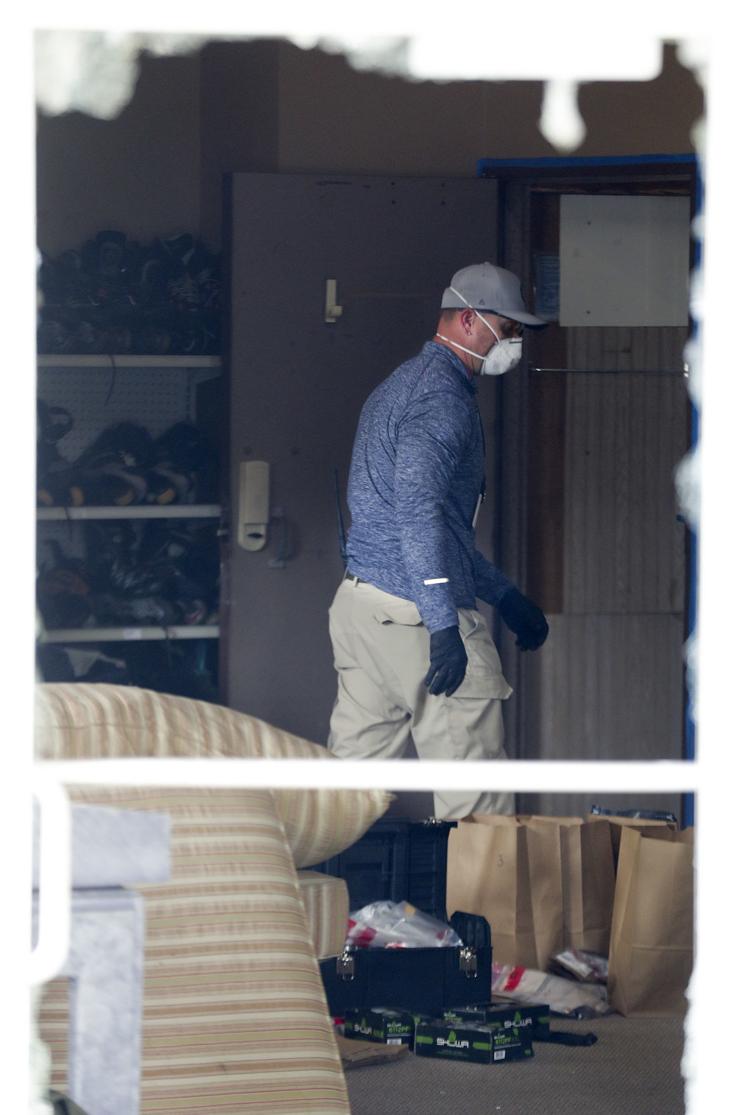 By early Wednesday afternoon, both Schworck and Bangert had been booked into the Dane County Jail.
Schworck was tentatively charged with three counts of delivery of marijuana and maintaining a drug dwelling, while Bangert was tentatively charged with maintaining a drug dwelling and party to the crime of delivery of marijuana.
In addition, Schworck faces tentative charges of disorderly conduct while armed and battery while armed for an incident on Friday in which he is alleged to have struck a 48-year-old man on the leg with a baseball bat during a dispute over payment for marijuana taken by the man, DeSpain said. He said detectives met Tuesday with the man, who faces a tentative theft charge.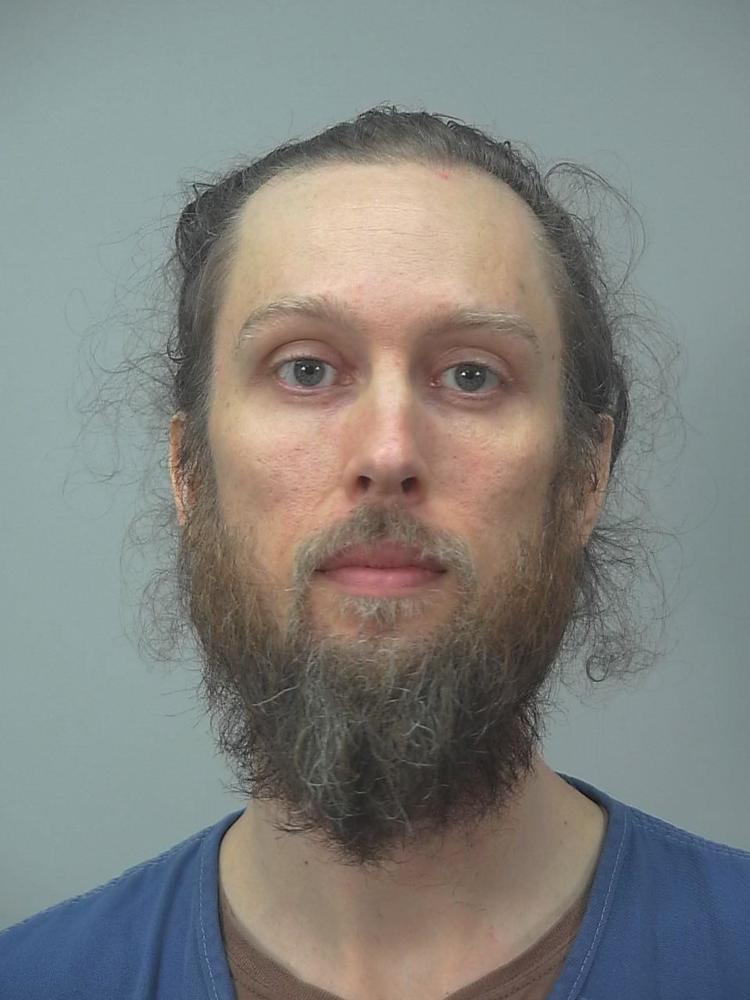 Byron Sersch and son Jerry Sersch, who live in a small tent behind Lion of Judah House of Rastafari and monitor the doors, check IDs and help clean the building in exchange for food, clothing and other items, told the Wisconsin State Journal police arrived with a search warrant around 8:30 a.m.
They said police knocked once on the glass door at the back of the building, then used a large hammer-like device to shatter the glass and break in the door. Schworck was arrested, and Byron and Jerry Sersch were taken out of the building and put into separate squad cars.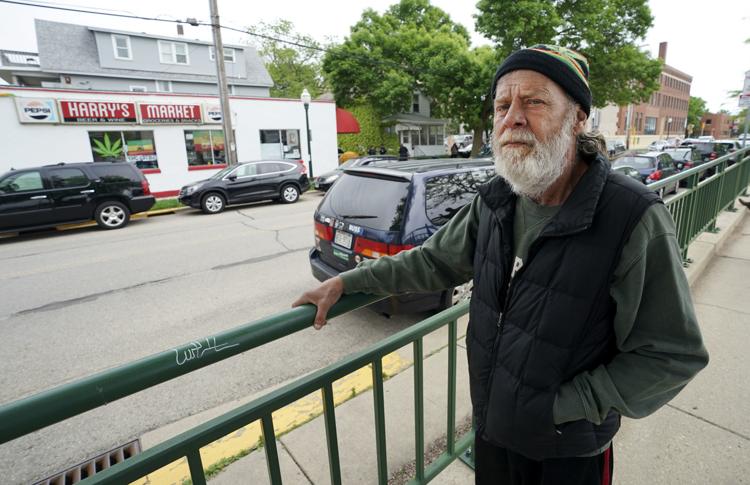 "It's just a church, man, it (marijuana) is sacrament," Byron Sersch said. "I don't get it."
Jerry Sersch said police knocked on the back door, and Schworck told him to open it, but when he was about to unlock it, he was told to back off and an officer pulled out a pistol as the door was forced open. He said he was incredulous when police came in with weapons drawn, shining lasers in their faces.
"We are practicing religious freedom," Jerry Sersch said. "I thought I was going to get shot."
He said he refused to answer police questions. The marijuana was confiscated by police.
About 20 officers participated in the raid, Jerry Sersch said.
Byron Sersch said the church was a blessing to him and his son, who are homeless.
"If it wasn't for them, we'd have no other place to go," he said.
At 11:20 a.m., Bangert arrived at the scene, and was immediately arrested and put into a squad car.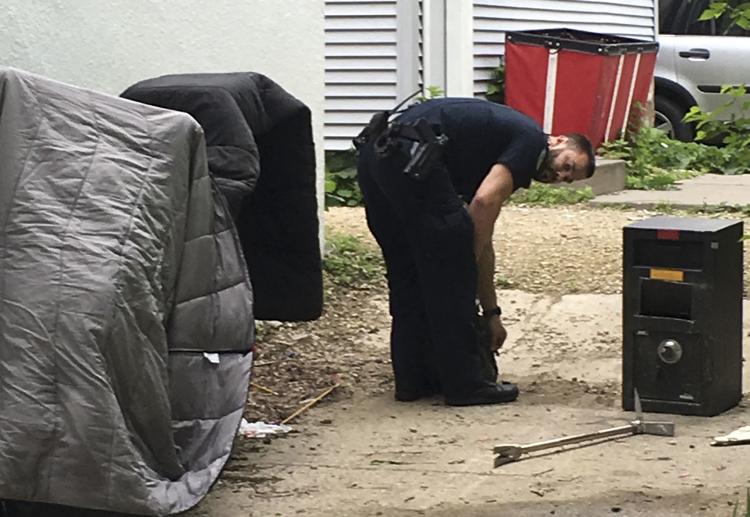 Byron Sersch yelled "Rasta love you" to Bangert, who replied "Jah love, man."
Police ordered the Sersches to remove their tent so Schworck's car could be towed.
Some members of the church gathered across the street as police searched the building. At one point, officers brought a small safe outside and drilled into it.
"It was a place of peace," said Aaron Brown. "I'm a recovering addict. The sacrament helps me cope with problems and addictions I've had. All they were trying to do was help people. It's a shame."
Downtown Ald. Mike Verveer, 4th District, who lives two blocks from the building, sees it another way.
"I'm relieved this operation has finally been shut down," he said. "I believe this is the last of it. I can't image this operation will start up again given the actions by MPD, the arrests made and the significant amount of evidence collected. I applaud the patience of my constituents for allowing the cops to build a strong case."
Since March, Schworck and Bangert, Madison natives who live in Stoughton, have been operating the church and openly smoking cannabis and distributing it as a sacrament to church members for donations.
The church has been incorporated with the state Department of Financial Institutions and has tax-exempt status with the federal Internal Revenue Service, they have said.
Schworck and Bangert, who openly displayed cannabis and drug paraphernalia as well as smoked marijuana on site, also sold vintage clothing, sports equipment and rented roller blades from the space, a former laundromat and corner grocery store.
On March 26, Madison police visited the establishment and confiscated several jars of marijuana and drug paraphernalia.
Then, on April 10, police sent landlord Charajeet Kaur a formal notice of public nuisance that the property "is being used to facilitate the delivery, distribution or manufacture of a controlled substance" and that she must take immediate action to abate the activity.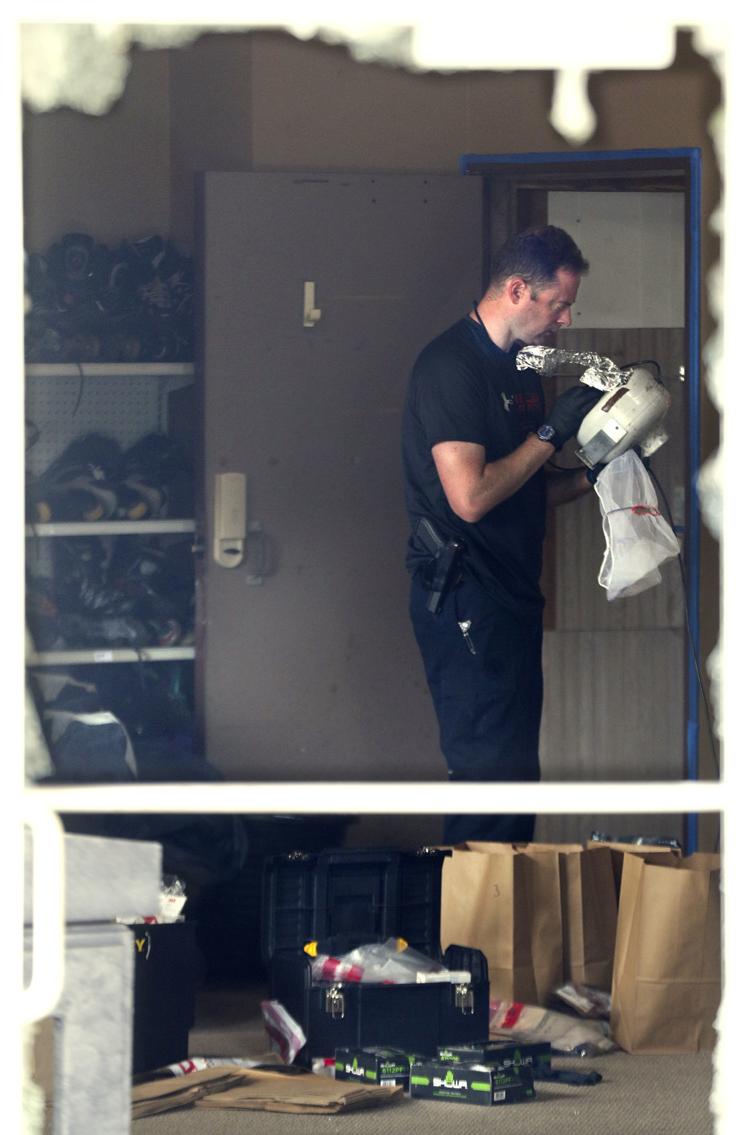 On April 12, the city attorney's office followed with a "cease and desist drug nuisance" letter to Schworck and Bangert saying that "there is no question that you are possessing, selling and offering to sell marijuana, THC products, and drug paraphernalia."
The letter stated that the sale of marijuana, cannabis or THC products is not legal in the city or the state and that, even if Lion of Judah House of Rastafaria were a legitimate church, possessing and selling such controlled substances is illegal.
The city has not taken formal action following up on those letters, City Attorney Michael May said Wednesday, adding, "We often find in this situation that the landlord will take action to evict the tenants."
In April, Schworck and Bangert sued the city in U.S. District Court, alleging that the city had violated their freedom to practice their religion when police seized the church's sacramental marijuana on March 26 and the city, two weeks later, ordered them to stop the sale and use of marijuana at the church. Last week, the city filed a motion to dismiss the lawsuit.
Schworck and Bangert, who claim perhaps 10,000 members from all parts of the state, have maintained that the church is rooted in Rastafarianism, a religious movement that employs the ritualistic use of marijuana. They say they don't pressure members to become Rastafarian, and that many if not most simply use cannabis to ease mental or physical stress or for meditation. It's up to members to seek fellowship or learn more, they have said.
Sign up for our Crime & Courts newsletter
Get the latest in local public safety news with this weekly email.