On the day he was arrested on multiple warrants and for allegedly making racially tinged threats at a UW-Madison dorm and resisting police, David Clash-Miller, 20, and his attorneys signed an agreement to pay him and them $1.1 million to settle a federal civil rights suit related to his violent 2019 arrest by Madison police.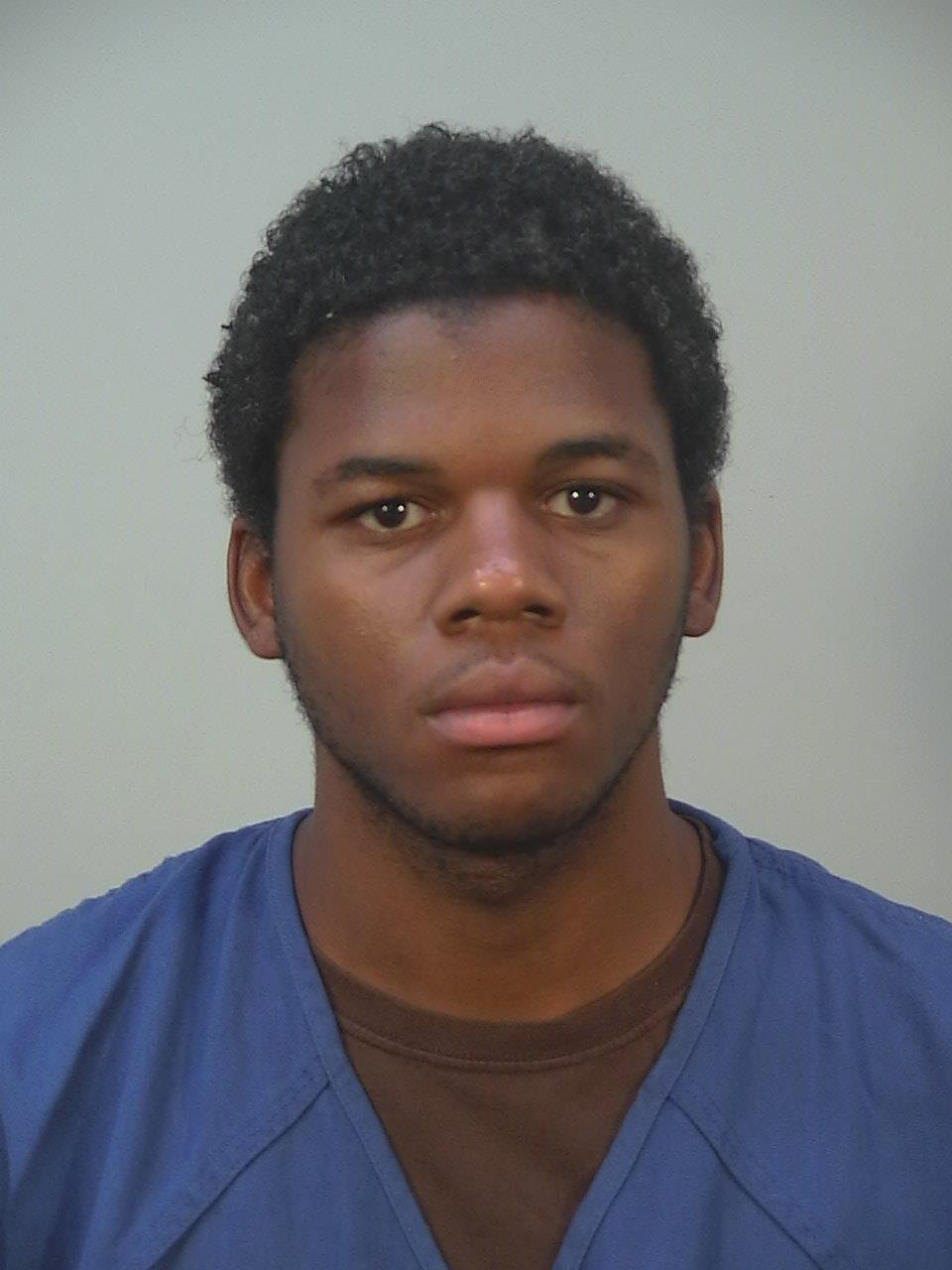 The settlement with the city of Madison's insurer comes a little less than a year after Clash-Miller's attorneys filed the lawsuit claiming police used excessive force to arrest the then-17-year-old foster child who was experiencing a mental health crisis on June 3, 2019.
It will not be filed in court, Madison City Attorney Mike Haas said. The Wisconsin State Journal learned of it Thursday from a source not authorized to discuss the matter, and one of Clash-Miller's attorneys, Bob Gingras, confirmed it Friday.
According to the lawsuit, officers Andrew Slawek and Chad Joswiak were sent to Clash-Miller's foster home after his foster parents and a school liaison officer organized a police escort to a mental health facility because the boy had failed to take his medication and was acting irrationally at home and at school.
As Clash-Miller was walking toward officers, and after passing Slawek, Slawek wrapped his arms around Clash-Miller from behind, then slammed him against a door, the lawsuit says. He then threw Clash-Miller onto a couch, choked him and pressed his hand into Clash-Miller's face.
Officers ultimately restrained Clash-Miller on a couch as he struggled and spit on officers, a police investigation showed, and Sgt. Joe Engler put a hood over his head and delivered three blows to his head before he was taken into custody.
The incident was caught on home surveillance video and shared widely on social media.
"Unfortunately, even today, there are some police officers that act as bullies instead of guardians of peace and safety," Clash-Miller's attorneys Gingras and Jessica Giesen said in a statement. "The settlement in this case will compensate David for the injuries he suffered in this traumatic event and send a message that using unwarranted, excessive force will not go unpunished. It is our hope and David's hope that this settlement will not just help David but will also help to prevent future abuse by those with power."
Haas said in a statement that "an outside agency reviewed all of the evidence surrounding this incident and determined that the officers' use of force was within accepted methods and procedures of their training, as well as objectively reasonable under the relevant legal standard."
Officers did not admit to any wrongdoing as part of the agreement, he said, which was entered into in recognition of "the uncertainties and significant expense associated with continued litigation."
Threat to 'kill'
An external review of the incident conducted by a UW-Madison Police lieutenant states the officers said the teen accused them of being racists and told them to Tase, shoot or pepper-spray him, and that once Clash-Miller realized he was going to be taken into custody he threatened to "kill" Slawek, and that Slawek decided to physically detain Clash-Miller after he gave Slawek what the officer described as a "thousand-yard stare."
But it also found the officers didn't do enough to engage in a dialogue with Clash-Miller, leaving them with few options once he was in a confined area in his home and resisted police attempts to handcuff him.
A Madison Police Department internal review of the incident found that Engler committed what then-Police Chief Mike Koval called "minor violations" of department policy related to documenting use-of-force incidents and operation of his squad car's video system. A police spokesperson said in September 2019 that the policy violations "did not result in any disciplinary action."
Clash-Miller's attorneys will get $475,000 under the settlement, and Clash-Miller is to get monthly annuity payments of $2,671.06 for 30 years beginning Jan. 1, for a total of more than $961,000. The annuity's current purchase price is $675,000.
Thursday arrest
Clash-Miller was arrested early Thursday after police were called to Witte Hall on West Johnson Street at about 12:40 a.m. because he threatened a woman and called her an "Asian (expletive)," according to a criminal complaint filed Friday. He ran from the scene when police arrived but was caught nearby along North Lake Street.
Police were also at Witte on Monday because Clash-Miller was making threatening statements to other students, according to the complaint, including to a group of students playing pool who felt targeted because they were speaking Spanish.
Clash-Miller, who is Black, was booked into the Dane County Jail Thursday and is charged with threatening and resisting police, disorderly conduct and disorderly conduct with a hate-crime enhancer, and multiple bail-jumping counts.
According to online court records, Clash-Miller "actively refused to participate" in an initial court appearance Friday. His initial court appearance has been rescheduled for Thursday.
Clash-Miller has eight other misdemeanor or felony cases pending against him in Dane County Circuit Court going back to 2018, according to online court records, including for criminal damage to property, use of a dangerous weapon and theft.
---