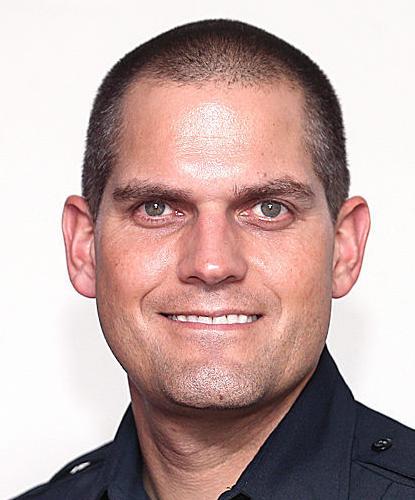 When Officer Dustin Darling was shot while on duty in August, it reinforced what La Crosse Police Chief Shawn Kudron already knew: Gun crimes are becoming more serious and more common in the La Crosse community.
"This is not what should be happening in the La Crosse community, and this is not what our officers should be facing. This needs to stop," Kudron said.
Kudron and Capt. Jason Melby have raised concerns about gun crimes in La Crosse and the department seized 49 firearms as evidence — which means they were used in a crime — in 2018, compared to 39 in 2012.
"We knew prior to that incident that gun crime was on the rise and this just put as big of an exclamation point on that fact. One of our officers who is out there serving our community and keeping our community safe has now been victimized by gun crime, been shot," Kudron said.
On Aug. 3, Darling responded to a domestic incident on South Ninth and Cass streets. During the incident, Kruk pointed a stolen gun at Darling and both men shot the other one, according to the criminal complaint. Darling was saved by his bullet-resistant vest, treated at a local hospital and released that same day.
Kruk was charged in September with attempted homicide and remains in the La Crosse County Jail.
While Darling is back at work, the incident was hard on La Crosse police officers.
"I'll be honest, it was absolutely shocking. Just the nature of worry about your staff, the officer, everybody involved, was something that none of us had had to deal with," Kudron said.
A La Crosse police officer was last shot in the line of duty Nov. 2, 1989, when Officer Gary Clements was saved by his bullet-resistant vest when Timothy J. Dummer shot four rounds through a door, striking him in the chest. He required six surgeries on his wrist, which was torn apart by a shotgun blast, according to Tribune files.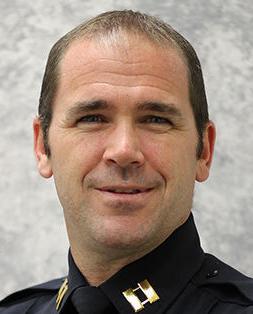 "It was the first time in 30 years that we've had an officer actually shot in the line of duty. It's just a hallmark of these types of incidents, not to mention the danger of the community and quite frankly the danger to the actual offender themselves," Melby said.
Police had noticed anecdotally that guns were more prevalent out in the community during the past few years. When the department crunched the numbers, police saw that they received 13 reports of shots fired in 2018 and 16 reports of a suspicious person with a gun in 2018, compared to seven reports of each in 2012.
"People within our community are deciding to carry guns and to utilize firearms to try and solve their problems," Kudron said. "There's been a bit of a shift or a change over time."
Reports of shots fired or guns are much more frequent now than when Melby was out on the streets, he said, and it's less likely to be something like someone misinterpreting the sound of fireworks as gunshots.
In particular, Melby noted that 19 people were arrested on a charge of felon in possession of a firearm in 2018, compared to eight in 2012.
"These are the exact people in our community who should not have a gun," Melby said.
It changes the way police do their jobs, Kudron said.
"Officers have a heightened sense of awareness on everything that we do. When it's a gun call, that's obviously multiplied," he said. "It simply makes it more difficult because you know what can happen with a firearm."
Not only does it make incidents such as robberies and domestic violence more dangerous, Kudron also said the department is on the lookout for active shooter incidents.
You have free articles remaining.
"We know that we're not immune to having some sort of incident happen like what's happened in other cities or schools or towns," Kudron said.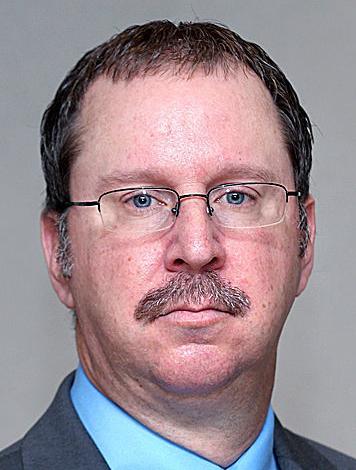 Gun crimes are taken seriously at every level, said La Crosse County District Attorney Tim Gruenke.
"People who demonstrate their willingness to use a gun – especially if they have a gun they're not supposed to have – that's an extra element of criminality compared to people who maybe just have a bad day and get in a fight," Gruenke said.
Even if the gun isn't used, it adds an element of danger and terror for victims, he said.
"Victims are more damaged, victims are more afraid, the community is more afraid," Gruenke said.
That element of danger is taken into account when prosecutors determine what bonds and sentences to ask a judge for. Rather than a signature bond, Gruenke's office will ask for a high cash bond to ensure the safety of the community.
Gun crimes are difficult to investigate, because people are often disinclined to answer police questions, Melby said. The firearms themselves are also difficult to trace. Many are stolen, purchased through straw buyers or traded for drugs.
"Most of the time if we find a gun, we might be able to say it's stolen, but that's as far as we'll get," Gruenke said.
While Gruenke said most local gun stores are responsible, he encouraged gun owners to keep their firearms secured to stop burglars from taking them.
Melby said it will take the whole community to help address gun crime. People need to come forward to share what they know with police, and the criminal-justice system needs to get together and talk about how to effectively investigate and prosecute these types of crimes.
"Having people show up in the hospital with holes in them and not wanting to talk to police is not a good thing for our community," Melby said. "As a criminal-justice system, we need to make sure we're addressing these types of scenarios as effectively as possible and holding people accountable."
The La Crosse Police Department is doing that by bolstering its relationship with the federal Bureau of Alcohol, Tobacco and Firearms and the Western Wisconsin District of the U.S. Attorney's Office, as well as the La Crosse County District Attorney's Office. They are able to learn from the other agencies to evolve their investigative efforts and build a case more effectively.
"The overriding goal is to get dangerous people out of our community that are carrying guns," Melby said.
Sometimes that means having them federally prosecuted, rather than charged in La Crosse County Circuit Court.
"For people who are very dangerous, that has a little bit more of a deterrent effect and a little bit more control of the person," Gruenke said.
It helps Gruenke as well, who can then allocate his resources to other local crimes.
"Any time they're willing to help us, to take some of our cases, I'm fine with it," Gruenke said.
Kudron and Melby hope to have a communitywide conversation to empower the community to put a stop to gun crimes.
"We need the community's help to solve these crimes," Melby said.
"This is not what should be happening in the La Crosse community, and this is not what our officers should be facing. This needs to stop."

Shawn Kudron, La Crosse police chief