A Dane County judge has ordered a former state utility regulator to turn over his cellphone to groups seeking to prove conflicts of interest tainted approval of a controversial power line through southwest Wisconsin.
Judge Jacob Frost on Friday denied former Public Service Commissioner Mike Huebsch's effort to block a subpoena from opponents of the Cardinal-Hickory Creek transmission line.
Frost said Huebsch must answer questions from plaintiffs in the case and allow a third party to examine his personal phone and copy records of any encrypted communications with more than two dozen utility executives and others connected to approval of the $492 million project.
Last week Frost denied similar requests from current and former utility executives who sought to block subpoenas, saying they have knowledge potentially relevant to "procedural irregularities" in the permit approval process.
Huebsch's attorney, Ryan Walsh, told the court he would appeal the ruling and asked for a temporary hold on Friday's ruling.
Frost denied that request as well, saying it could delay a trial until next year, which is not in the public interest.
Utilities say they plan to begin construction later this fall on the 102-mile line between Dubuque, Iowa, and Middleton.
"A subpoena is a court order," Frost said. "It's his choice whether he complies with it, but there are consequences."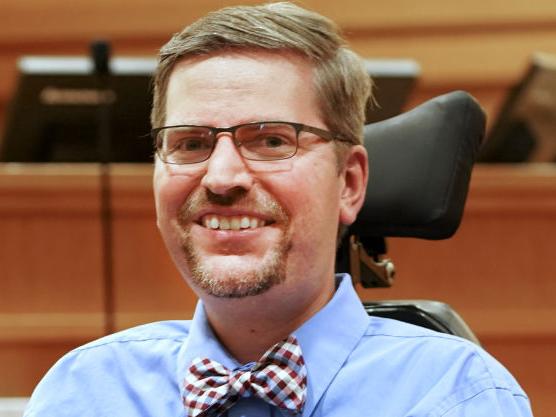 Attorneys for the Driftless Area Land Conservancy and Wisconsin Wildlife Foundation have alleged that Huebsch — and PSC chair Rebecca Valcq — had perceived conflicts of interest that tainted the commission's 2019 decision to grant a permit for the line.
The utilities have asked the PSC to reissue the permit, which they argue would render the current lawsuit moot.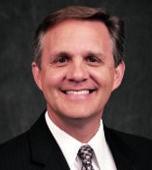 The plaintiffs had previously discovered that Huebsch applied to be CEO of Dairyland after leaving the commission in February 2020, though he did not get the job.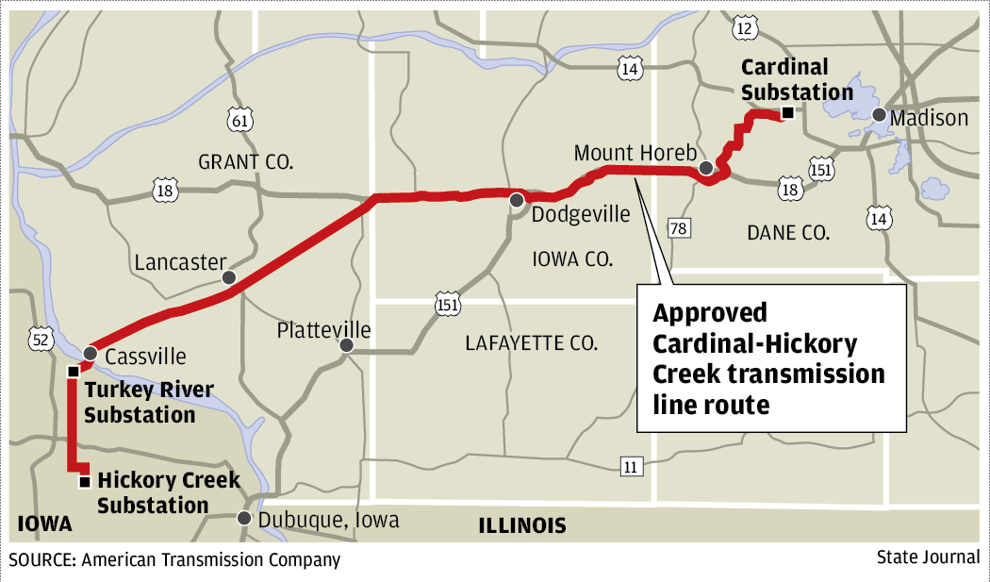 In a court brief, Huebsch argued the request for his phone records was "oppressive and unduly burdensome," and that the power line opponents lack legal standing to demand them.
The former Republican lawmaker from West Salem who served in Gov. Scott Walker's administration before being appointed to the PSC in 2015 said there is "nothing objectively problematic" about a former state official who's developed an expertise in an industry later applying for a job or with cultivating relationships and talking to acquaintances.
"Doing so is, in fact, routine for public officials," attorney Ryan Walsh argued, "just as it is routine for judges to keep in touch with former law clerks who might from time to time argue cases before them."
Opponents said Huebsch is "a central actor" in the case and they need to question him soon in order to argue their case at a hearing scheduled for September.
According to court documents, Huebsch used Signal to send encrypted, ephemeral messages, and it's unknown if the contents can be recovered.
Huebsch testified in court earlier this month that Signal made it easier to carry on group chats with Android and iPhones and to keep from filling up his phone's memory. He said he used the app to talk with friends about sports, health and family but not commission business.
Walsh argued that opponents haven't shown any evidence that Huebsch discussed matters before the commission.
"Here there's a lot of smoke and mirrors about how my client has communicated with this person or that person," he said. "Nobody's pointed to a single communication about the PSC."
"What would be enough?" Frost asked. "Unless they have proof, they shouldn't have discovery? … How would they ever prove it if it's encrypted messages?"
Stephen Hurley, an attorney for DALC and WWF, said the PSC did not produce Huebsch's phone records in response to an open records request.
"There's a degree of trust that is lacking at this juncture," Hurley said.
In addition to his cellphone, power line opponents have demanded Huebsch turn over any documents related to his retirement from the commission or potential employment with any of the Cardinal-Hickory Creek owners or the midwestern power grid operator MISO as well as any contracts with his consulting business.
Frost put limits on what power line opponents can see on Huebsch's phone, including any privileged communications with attorneys.
"Nobody should have the right to look at the vast majority of what's on his phone," Frost said. "What he's texting his wife or his children or close friends … nobody should be able to see that."