Kenosha County Circuit Court Judge Bruce Schroeder refused prosecutors' request to raise Kyle Rittenhouse's bond and agreed to seal Rittenhouse's address from the public, even denying the Kenosha County District Attorney's Office access to his whereabouts.
Prosecutors had asked last week to raise Rittenhouse's bond by $200,000, contending that he violated the terms of his bond by failing to update his address when he moved from his Antioch, Ill., apartment. His bond agreement requires that he notify the court within 48 hours of moving, prosecutors said.
Rittenhouse, now 18, was 17 years old when he came to Kenosha on Aug. 25 armed with an AR-15 during protests and riots following the shooting of Jacob Blake by a Kenosha Police officer. He came to the city with a friend who told police they were hired to protect a business.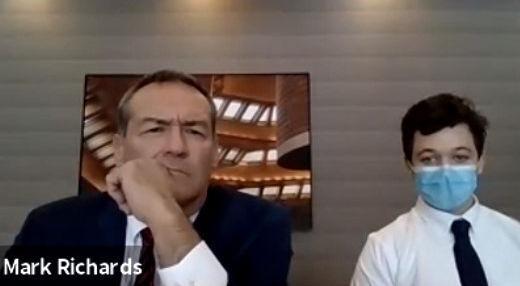 He is charged with first-degree intentional homicide for the death of Anthony Huber, 26, of Silver Lake, first-degree reckless homicide for the death of Joseph Rosenbaum, 36, of Kenosha, and attempted first-degree intentional homicide for wounding Gaige Grosskreutz, 27, of West Allis.
Rittenhouse and his attorneys have maintained he shot the men in self defense.
He has been free on $2 million bond since Nov. 20, the money raised by donations.
His case has become highly politicized, with gun rights activists and some on the right embracing him as a hero, while some on the left see his case as an example of the danger of the militia movement.
Defense attorneys contend that Rittenhouse's address should be secret because he has been receiving threats.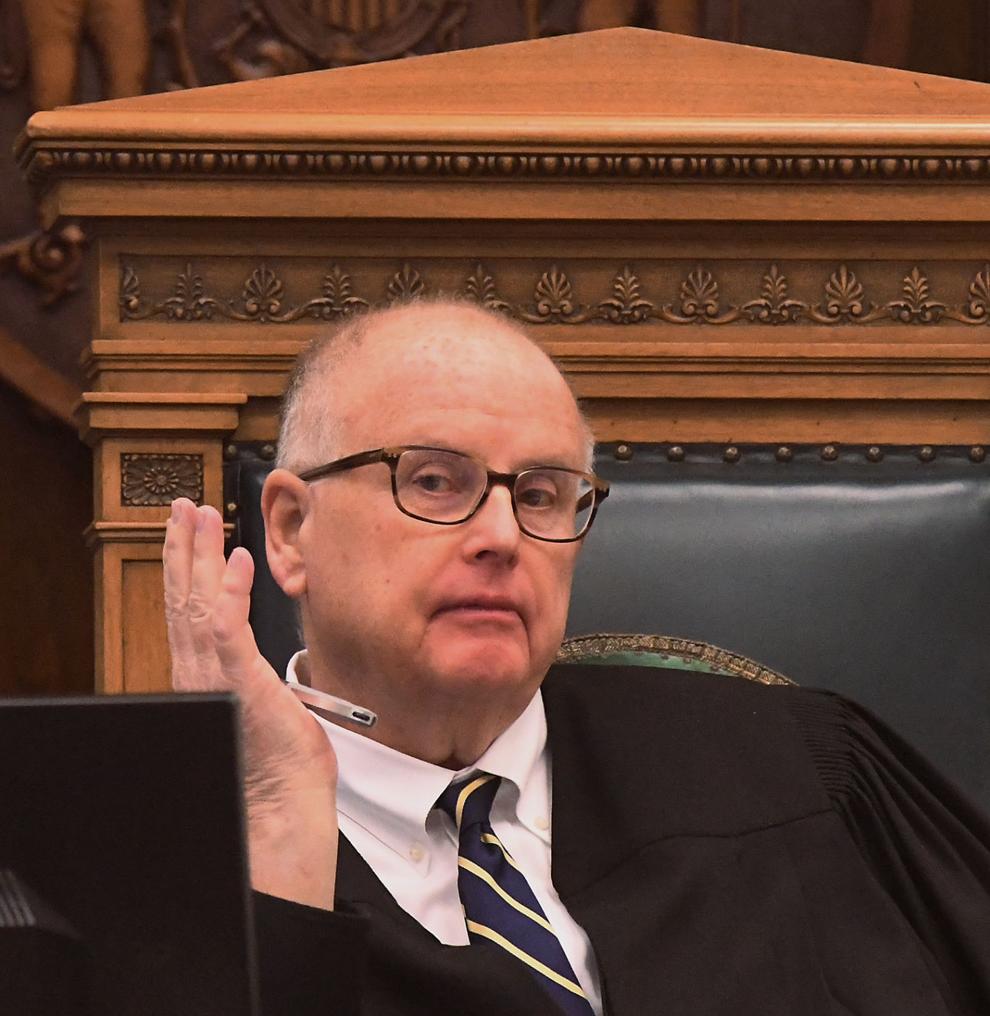 Testy exchanges
In a sometimes contentious exchange with the prosecutor, Schroeder said he did not believe Rittenhouse's failure to update his address was reason to raise his bond or return him to jail. "No matter what feelings anyone has, I took an oath to follow the Constitution and that's what I'll do," Schroeder said.
Schroeder said it appeared that Kenosha County Assistant District Attorney Thomas Binger had known since early in the case that Rittenhouse was not staying at the apartment in Antioch listed as his address on court documents.
An attorney representing Rittenhouse spoke by email with Binger in November about keeping the address of the "safe house" where Rittenhouse is staying secret. In the email exchange, Binger said he would object if the defense made that request to the court. After that exchange, defense attorneys never asked the judge to keep the address under seal.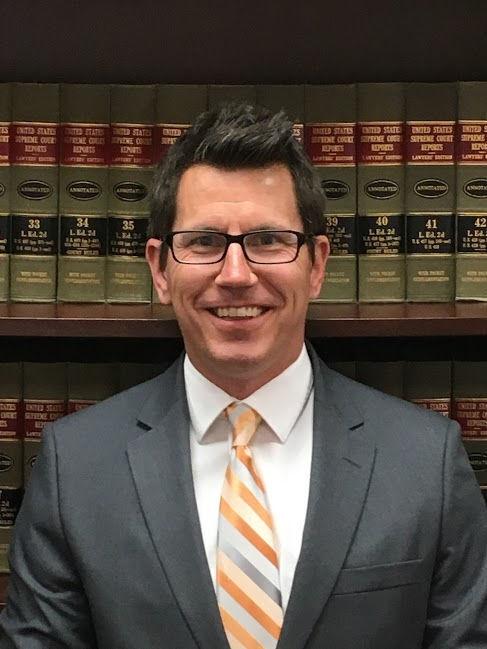 At the hearing Thursday, defense attorney Mark Richards — who called the prosecution's arguments "intellectually dishonest" — acknowledged that the defense had not asked for a seal or updated the address. "I should have been more diligent in getting that taken care of, but I didn't," Richards said.
But Richards, who is based in Racine, argued that Rittenhouse has made all his court appearances and has followed court orders. "If this court today was to say to my client 'I want you to post an additional $200,000,' he would voluntarily return to jail," he said.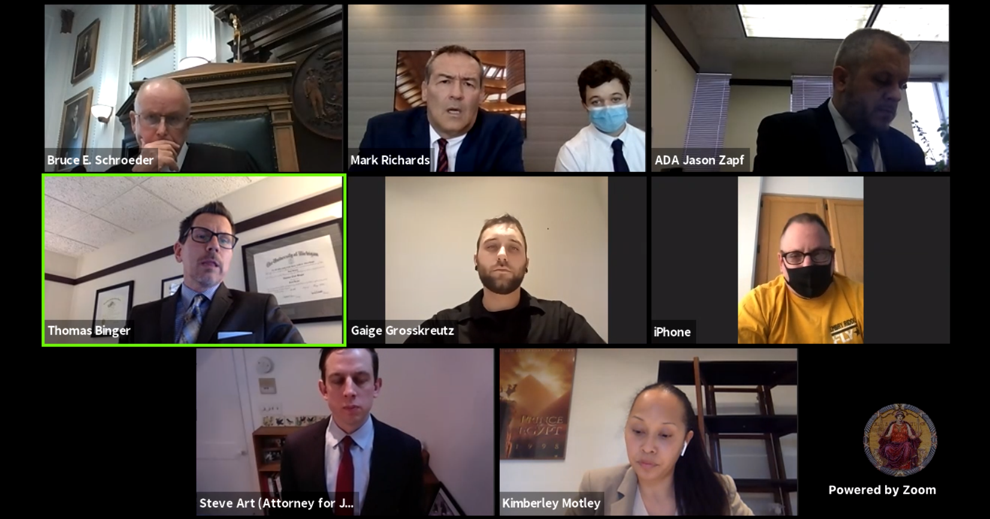 Schroeder repeatedly interrupted Binger's argument, including stopping Binger when the prosecutor mentioned a recent protest in Kenosha calling for Rittenhouse's bond to be revoked.
"No. I don't want to hear about protests, I don't want to deal with media reports that are inadequate," Schroeder said. "I want to have a fair trial in this case. I want everybody, and I mentioned this in my earlier order, to act in a way that maximizes the possibility of fairness … this case is not going to be decided by demonstrators of one kind or another."
Address remains sealed
The judge also refused to allow the Kenosha District Attorney's Office to have access to Rittenhouse's sealed address despite Binger's protests, with Schroeder saying it was up to the Kenosha County Sheriff's Department to enforce Rittenhouse's bond. "He doesn't live in Kenosha County; the Sheriff's Department doesn't have jurisdiction," Binger said as the judge cut off the hearing.
Before the hearing ended, Schroeder recalled the protests and rioting in Kenosha, protests that are at the center of the Rittenhouse case. Many of those protests took place in front of the Kenosha County Courthouse, which was damaged in rioting.
"Quite apart from the interest of the defendant, after what this town has been through in the last six months, I don't want any more problems. The police don't need any more problems," Schroeder said. "I've got two broken windows here, right here in this courtroom. The doors are still covered with plywood. A good deal of the community is still boarded up after millions of dollars in damage. I don't want anything that might kindle more violence."
Prosecutors filed the motion asking for the bond increase after a letter sent by the court to Rittenhouse's official address was returned as undeliverable. Kenosha Police detectives went to the Antioch apartment and learned the Rittenhouse family no longer rents the apartment, and that another man has been living in the apartment since December.
Thursday's hearing, held via Zoom because of the pandemic, was Rittenhouse's first appearance before Schroeder, the judge assigned to hear the criminal case. Rittenhouse appeared remotely with his attorney Richards, who is based in Racine.
Victim, survivor testify
Grosskreutz and Huber's father, John Huber, also appeared at the hearing under state law that allows victims and victims' families and representatives to take part in court proceedings. Both asked that Rittenhouse's bond be raised to $4 million.
"We lost a son, his mom and I lost our son. How would you feel if the killer of your son was able to just walk free and make videos in bars and just live it up?" John Huber asked.
At the hearing — during which Schroeder refused, as is his practice in criminal cases, to allow the two men killed or Grosskreutz to be referred to as victims — Kimberly Motley, an attorney representing Grosskreutz and the families of the two men who died, asked Schroeder to raise the bond and impose conditions that would restrict Rittenhouse's travel.
She brought up Rittenhouse's recent visit to a Racine County tavern with his mother where he drank beer, posed for pictures and, according to prosecutors, flashed white supremacist hand gestures.
"Being out on bail essentially is a privilege, and Mr. Rittenhouse has shown time and time again that he does not care about his bail conditions," she said.
"I disagree with your statement that bail is a privilege. Bail is a right," Schroeder said.
Rittenhouse is next expected to appear in court for a pretrial hearing March 10.
IN PHOTOS: Kyle Rittenhouse
Kyle Rittenhouse in Kenosha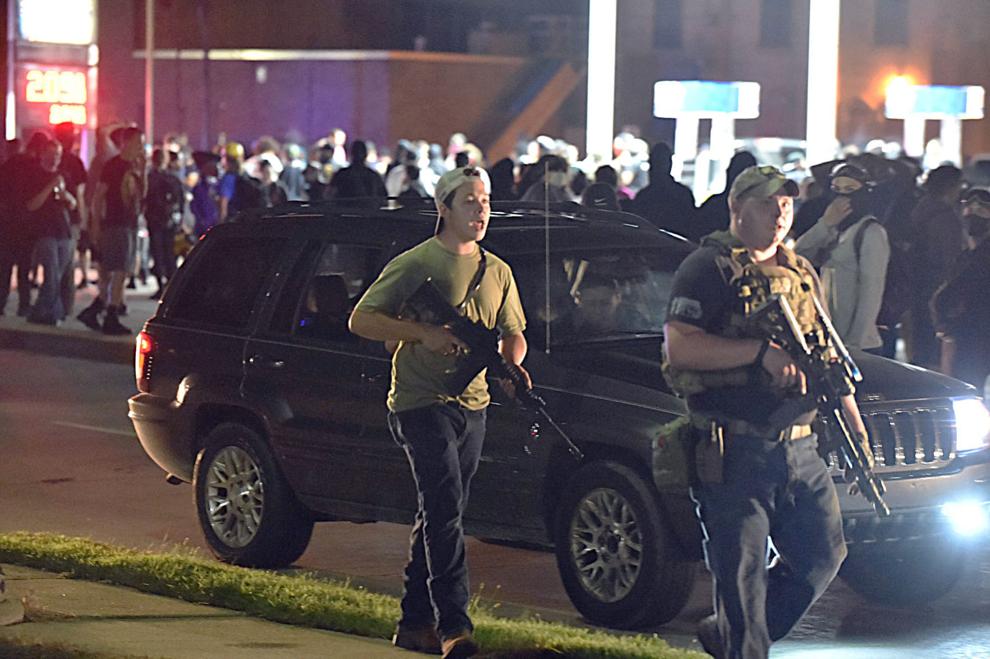 Kyle Rittenhouse - Antioch Police Department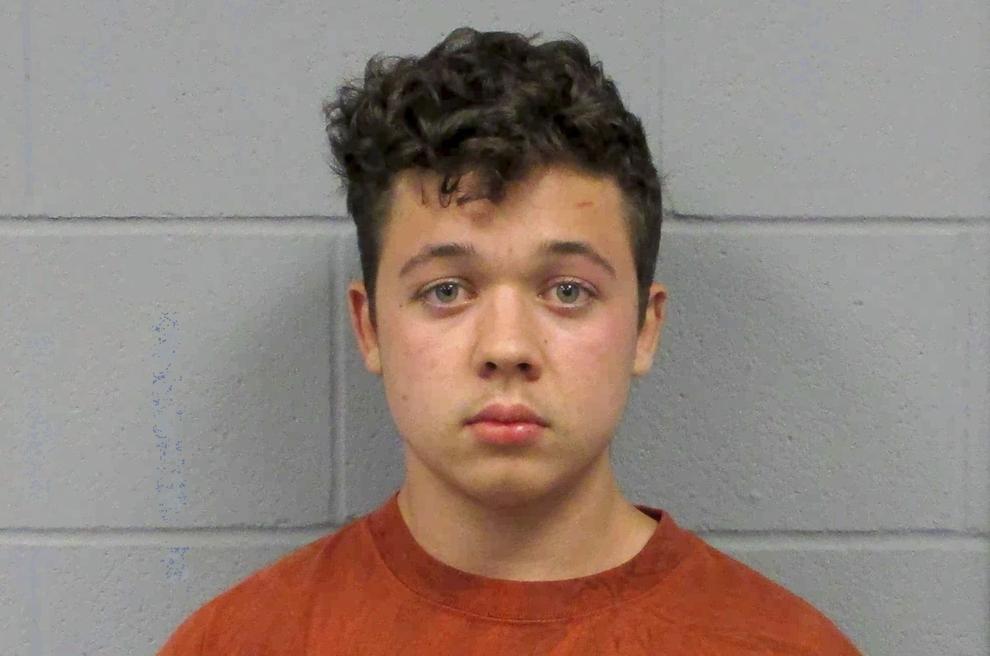 Kyle Rittenhouse - Extradition Hearing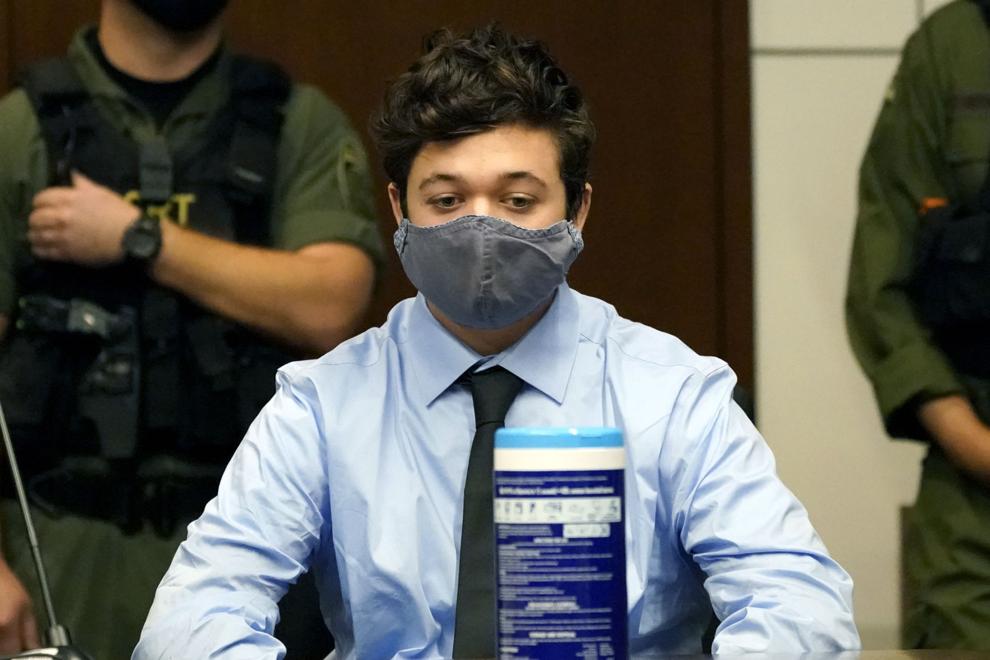 Kyle Rittenhouse - Extradition Hearing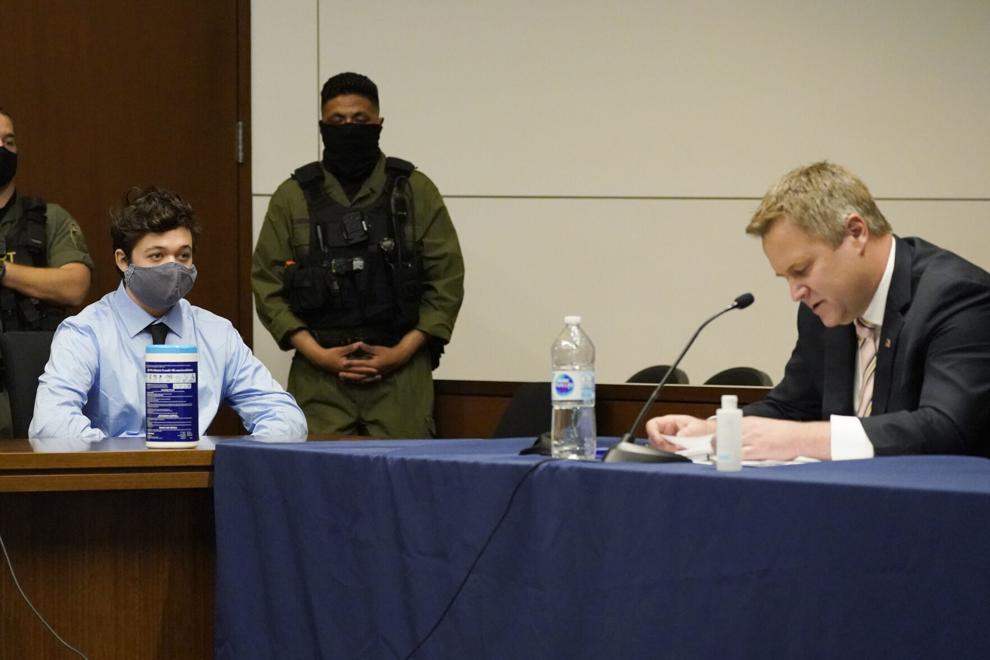 Kyle Rittenhouse - Extradition Hearing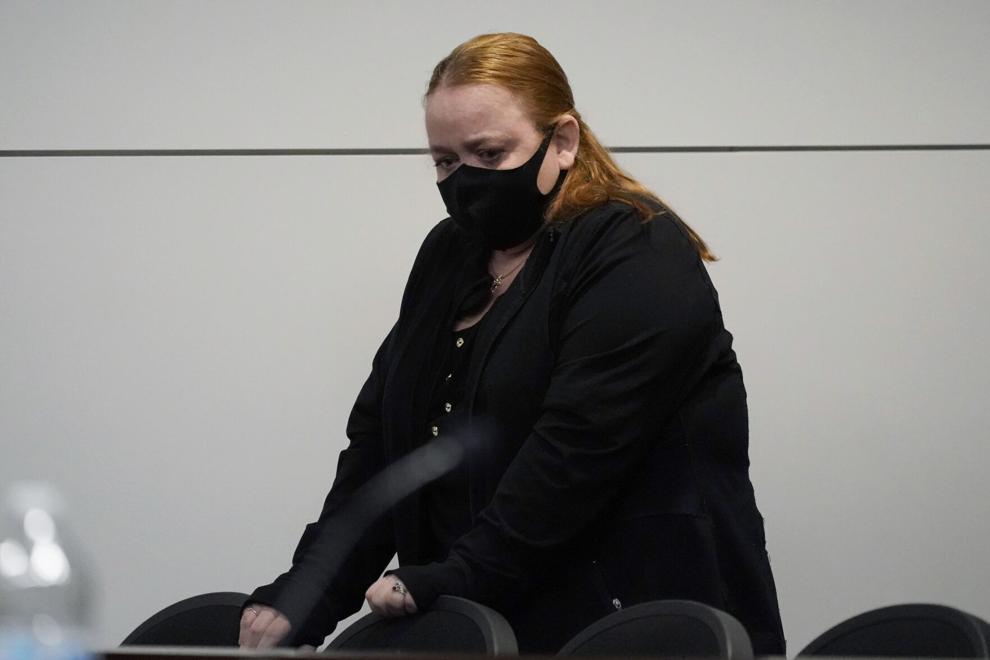 Kyle Rittenhouse - Extradition Hearing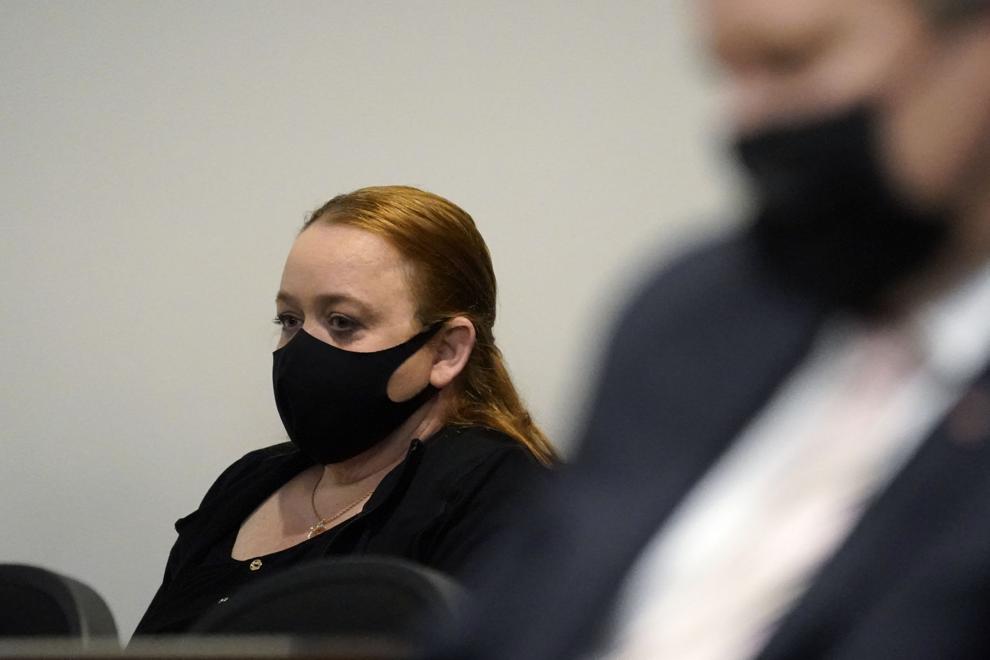 Kyle Rittenhouse - Extradition Hearing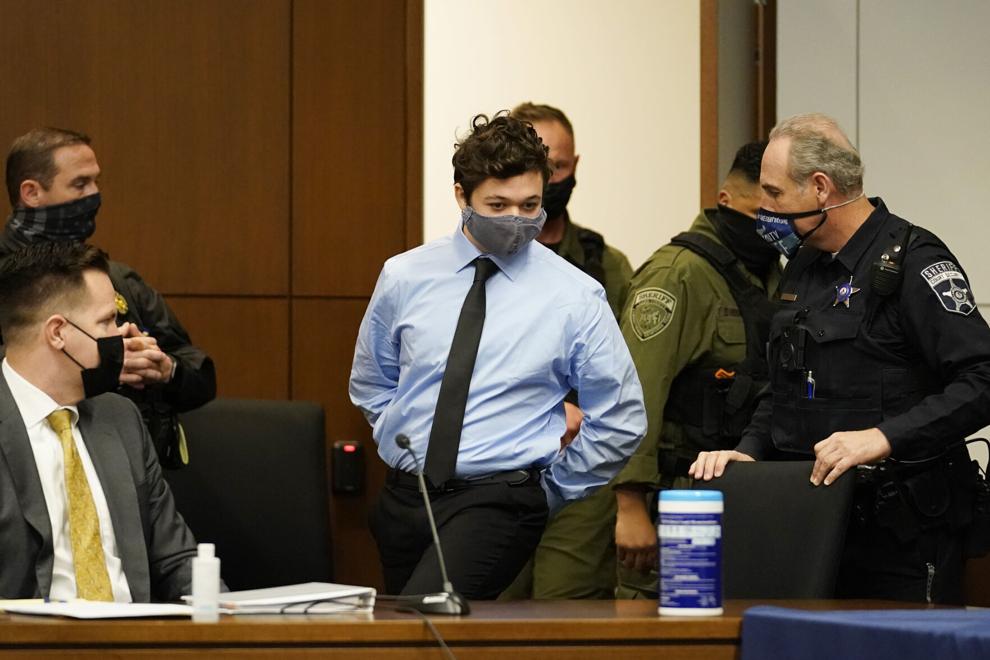 Kyle Rittenhouse - Extradition Hearing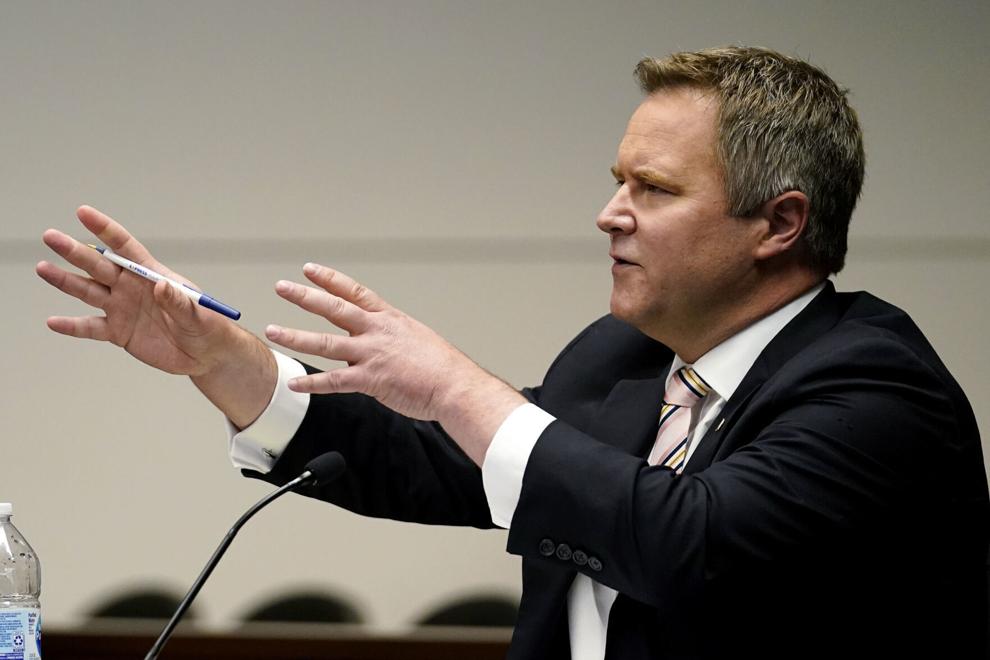 Kyle Rittenhouse - Dec. 3 hearing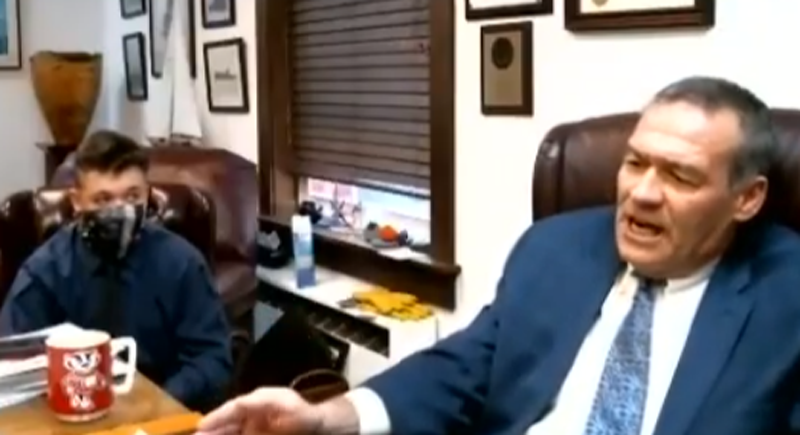 Rittenhouse at Mount Pleasant bar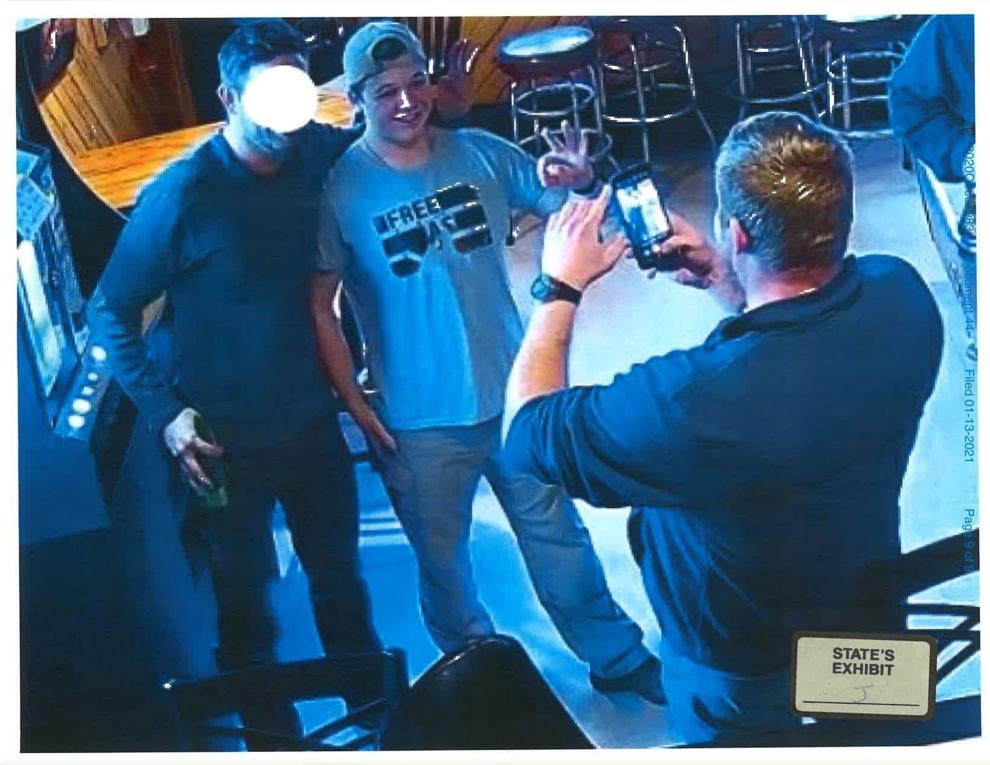 Kyle Rittenhouse hearing Feb. 11