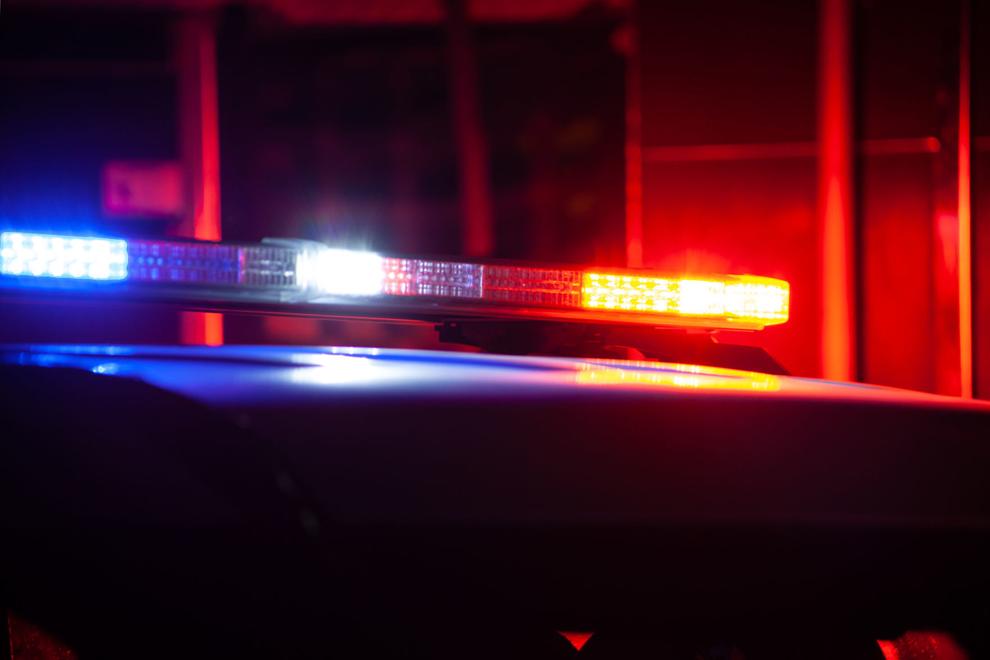 A man was killed after an intoxicated driver hit his car in the town of LaGrange Saturday night, according to Walworth County Undersheriff Dave Gerber.
Gerber said deputies received reports of a "reckless driver" hitting another car on Highway 12 West of County Highway H in LaGrange just after 11:30 Saturday night. Deputies arrived on the scene and identified the intoxicated driver as 33-year-old Timothy M. Creiglow, of rural Elkhorn. Gerber said Crieglow's car was in a ditch on the north side of Highway 12. The car Crieglow hit was partially in the eastbound lane of traffic. Gerber said an unconscious man was found in the vehicle, but deputies were unable to free him because a fire has started in the car's engine compartment. 
Gerber said the unconscious man died, the Walworth County Medical Examiner's Office has not yet released his name. 
Crieglow suffered severe injuries and was flown to a local hospital, Gerber said. The sheriff's office has referred several charges to the Walworth County District Attorney for Crieglow, including homicide by intoxicated use of a motor vehicle, open intoxicants in a motor vehicle and operating while intoxicated first offense.
Photos: Madison's most dangerous intersections, as seen from space
No. 10: Packers Avenue and International Lane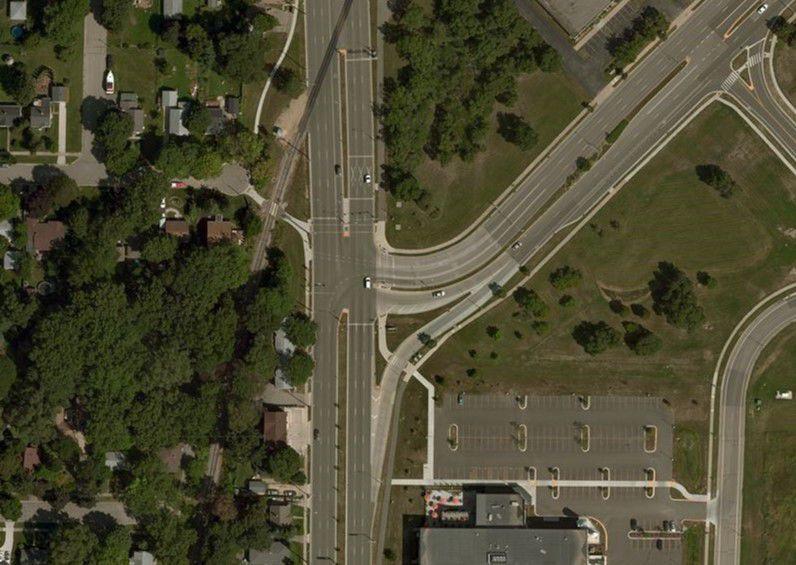 No. 9: Zeier Road and East Washington Avenue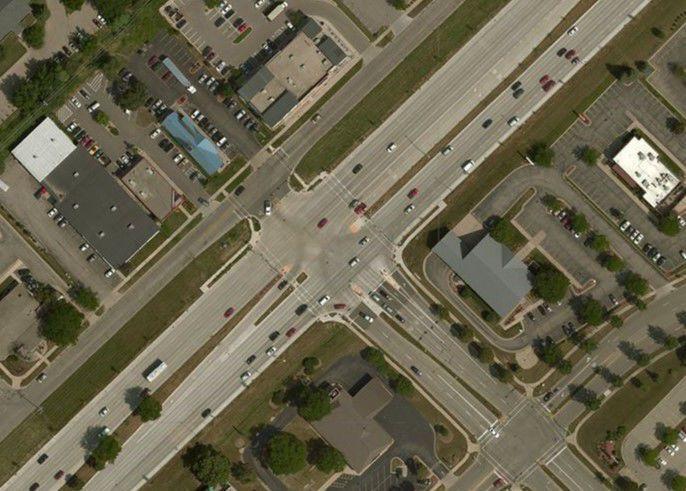 No. 8: South Park Street and West Badger Road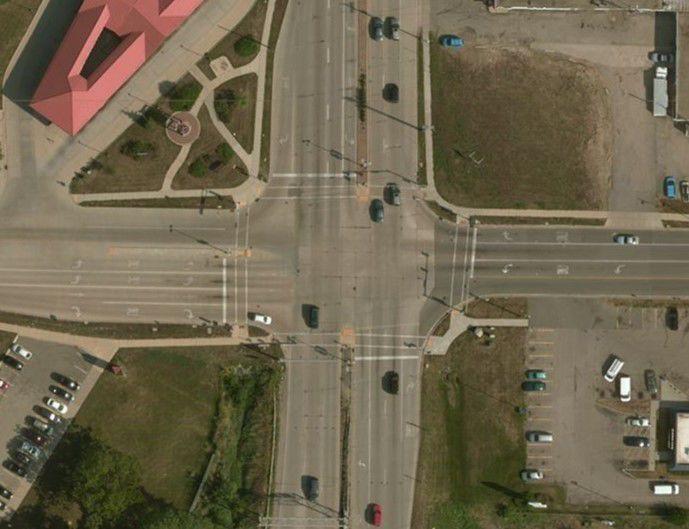 No. 7: Thierer Road and East Washington Avenue
No. 6: North First Street and East Washington Avenue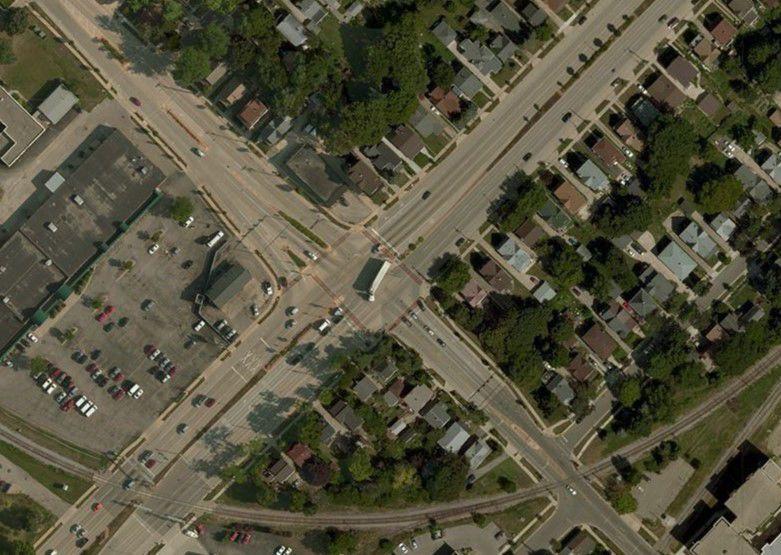 No. 5: Buckeye Road and South Stoughton Road
No. 4: South Baldwin Street and East Washington Avenue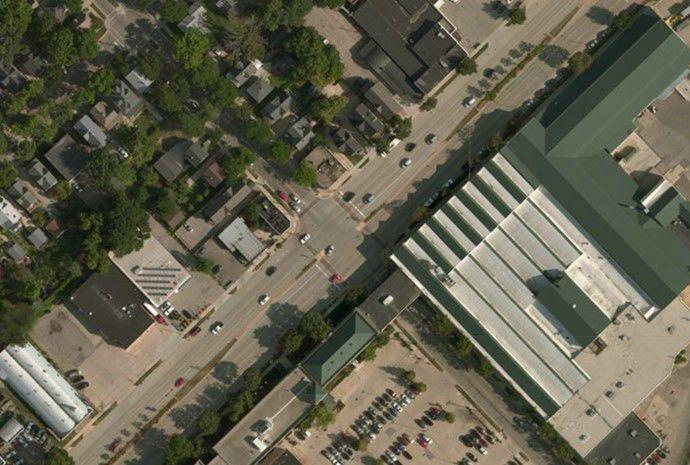 No. 3: North Stoughton Road and East Washington Avenue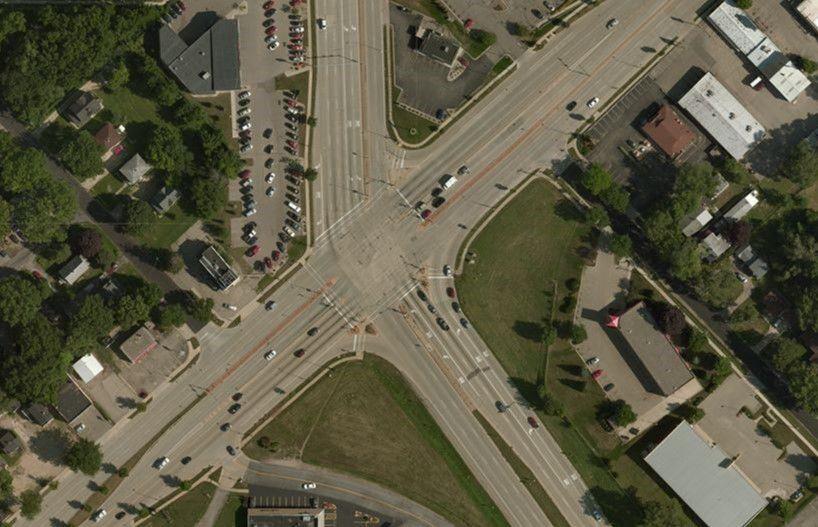 No. 2: Watts Road and South Gammon Road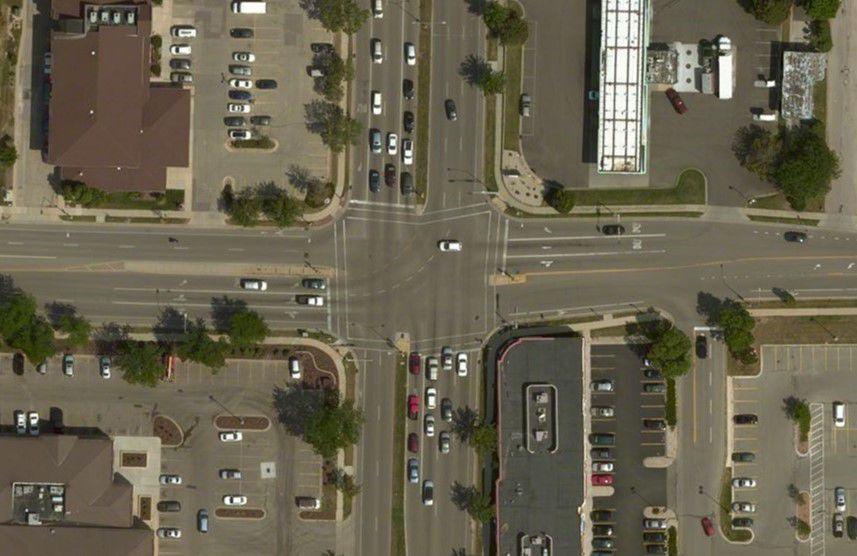 No. 1: Pleasant View Road and Mineral Point