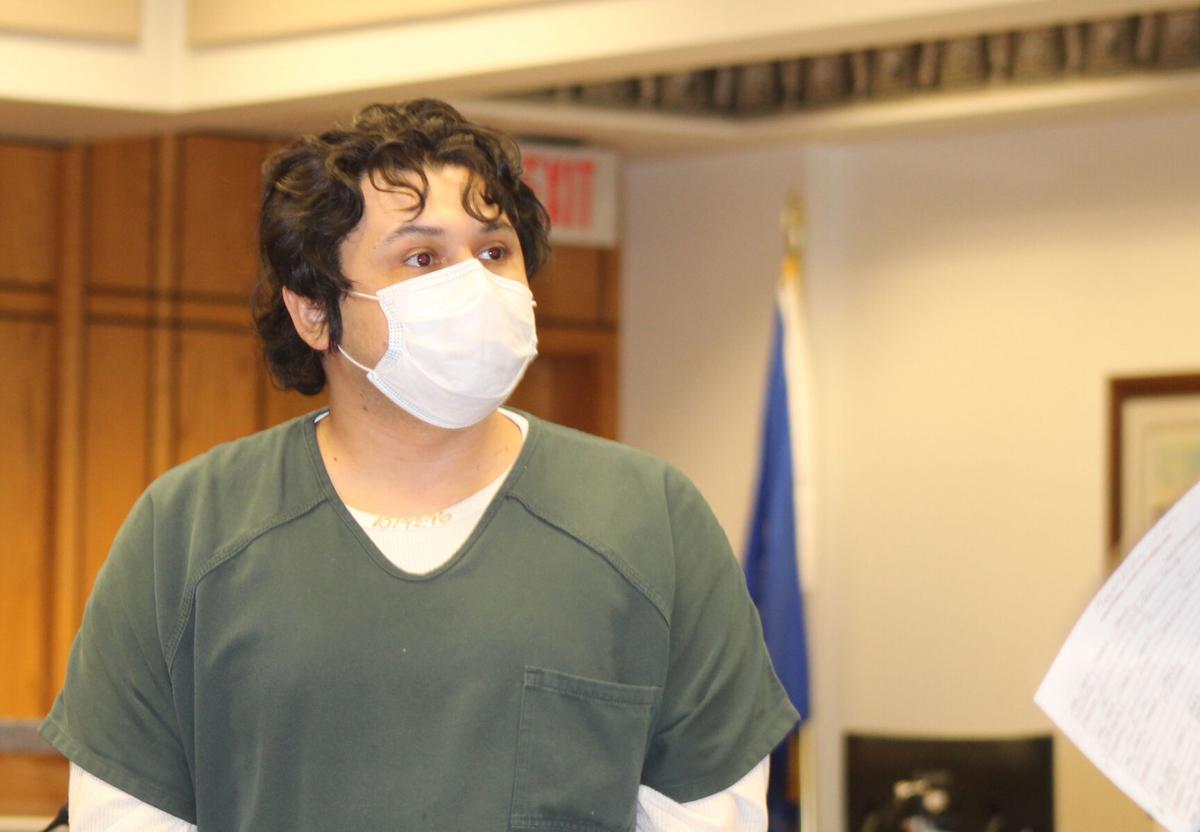 JUNEAU — Dodge County Circuit Court will have increased security in January when a Beaver Dam man goes to trial in the death of his ex-wife after the court was told of a threat against him.
Ulisses Medina Espinosa was charged in March 2019 with first-degree intentional homicide in the shooting death of Stacia Hollinshead and was placed in custody with a $2 million bond. He faces up to life in prison if convicted of the charge.
Medina Espinosa is accused of shooting and killing Hollinshead, his ex-wife, March 23, 2019, at a Third Street residence in Beaver Dam. Hollinshead was visiting the residence with their daughter to see Medina Espinosa's parents. She was shot 15 times.
Defense attorney Douglas Phebus brought up the concern during a motion hearing on Wednesday and said Dodge County District Attorney Kurt Klomberg had been made aware that someone had expressed a desire to injure Medina Espinosa.
"He did a test run during the last hearing," Phebus said before asking the individual to be barred from attending hearings.
Klomberg said the individual is not listed as a victim nor a witness in the case, however with two months left until the case goes to trial there is still a possibility that the person will be called as a witness.
Dodge County Circuit Court Judge Joseph Sciascia said he was not aware of another threat like this happening in the courthouse in the past. He said there is also a risk there may be more than one person who is part of the threat.
Sciascia also broached the idea of livestreaming the January trial of Medina Espinosa to give the family of Hollinshead another option rather than traveling to Dodge County. He said the courts may have the technology to do that now.
Klomberg brought up a concern over sequestering witnesses and having the trial livestreamed.
Sciascia said that the witnesses who are sequestered already are told not to pay attention to the cases when they are reported in the media.
Klomberg said it might work better to have the case broadcast on closed circuit in the building rather than livestreamed.
"We then could just ask the witnesses not to go into that room during the trial," Klomberg said.
The January trial could cause issues for the out of state witnesses when they try to get to court, Sciascia said adding other courts have livestreamed proceedings.
Stacia's sister Erica Hollinshead Stead said she plans to be at the trial, but she is worried if something would happen like being diagnosed with the coronavirus while the trial was taking place.
Klomberg suggested the livestream could be watched with a passcode the victims would have access to during the trial.
Sciascia said there may be issues where they cannot do it online anyway, but he would check with the county's IT department to see if a passcode would be possible. He said they did want to be cautious that there were no issues.
"You don't want to do this twice," Sciascia said. "We want to do this right the first time."
The attorneys also agreed on what will be presented during the trial when Klomberg brings up the motive and how witnesses would be handled who were giving similar evidence as well as what could be presented by others about Medina Espinosa's mental state.
The three-week trial is scheduled to run from Jan. 25 to Feb. 11.
Follow Terri Pederson on Twitter @tlp53916 or contact her at 920-356-6760.