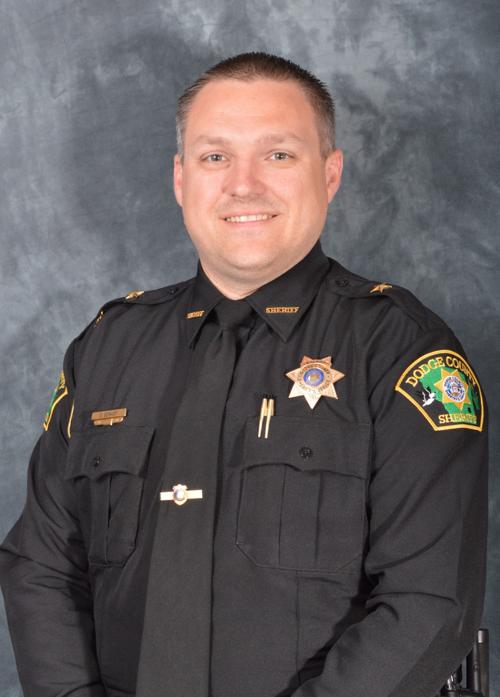 JUNEAU – Dodge County Sheriff Dale Schmidt would like the Wisconsin Attorney General's Office to put a defining line between Marsy's Law and the state's open records law for Wisconsin governing bodies.
Wisconsin residents voted in favor of Marsy's Law in April 2020 and it added 16 new rights for victims while eliminating reference to a fair trial for the defendant. Proponents say it gives the victim's rights the same weight as the rights of an accused person.
Schmidt said it conflicts with another right for the people of Wisconsin: open records. The Wisconsin Open Records Law has been around since 1982 and is a series of laws designed to guarantee that the public does have access to public records of government bodies.
And recent guidance offered by the Wisconsin Attorney General's Office is providing little guidance.
"I was hoping for best practices for governmental agencies to apply from the Attorney General's Office, however, this guidance does not do that," Schmidt said.
Schmidt requested guidance from the Attorney General's Office, which was answered with advice that was released earlier this month by Wisconsin Department of Justice Office of Open Government. The information was in response to inquiries as it relates to the Wisconsin Public Records Law. The recommendations are a balancing test between responding to public records requests that contain information about crime victims. The responsibility of releasing public records and protecting victims' rights is placed in the hands of the public record custodians.
Fox Lake Police Chief Jim Rohr said it does impact the way the department does business to some extent.
"Any request is now reviewed and balanced on a case by case basis," Rohr said. "On major cases, such as homicide, sexual assault, etc... the amount of time going through cases to see what needs to be redacted will be extremely time consuming. There simply needs to be a justification for information to not be released when it could affect victims."
"It gives a lot more protection to victims of crimes which may require us to redact victim information and not release information about the victims after doing the balancing act," Beaver Dam Police Chief John Kreuziger said.
Schmidt said that government agencies need more direction on where the line is between the public's right to know and the victim's rights.
"Governmental agencies look to the Department of Justice for legal guidance in difficult situations such as this," Schmidt said. "The victims' rights constitutional amendment and the open records laws are in conflict and this does not provide clarity. However, as a result of the conflict, our local government agencies need leadership from the Attorney General to make well-educated decisions. I am hopeful that additional guidance will come in the future."
Schmidt said nothing will change with how the Dodge County Sheriff's Office is handling information but they are cautious.
"As a result, we will continue handling things very conservatively in consultation with our local legal counsel to ensure the constitutional amendment which was passed by the voters protects victims is upheld until additional best practice is provided by the Attorney General or the courts," Schmidt said. "Nothing will change as far as how we will be handling things for now."