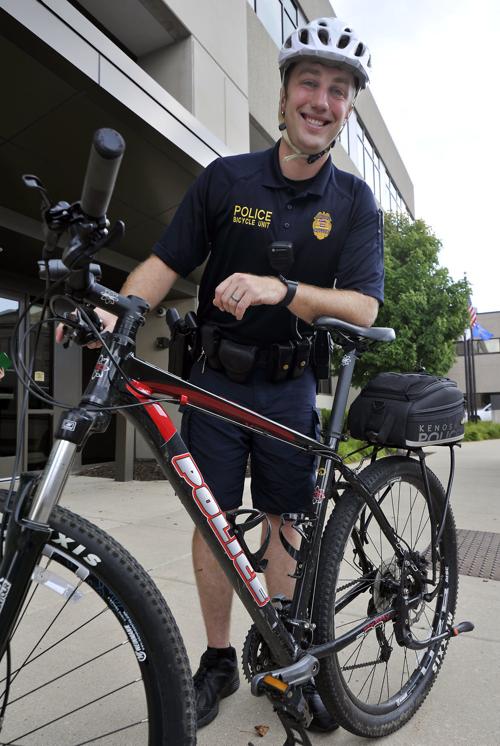 The Wisconsin Department of Justice on Wednesday afternoon identified the Kenosha Police officer who shot Jacob Blake, also stating that Blake had a knife during the confrontation.
Blake, 29, was shot by the officer Sunday. A video shared widely on social media showed the officer was holding onto Blake's shirt when he shot him as he attempted to get into a parked car. The shooting has led to widespread protest.
The DOJ said the "shooting officer" was Rusten Sheskey, who has been with the department for seven years.
According to the statement from the DOJ, police were called to a home on the 2800 block of 40th Street by a woman who said her boyfriend was present and was not supposed to be on the premises. Officers attempted to arrest Blake, and used a taser as part of that attempt before the shooting.
According to the statement, the DOJ found Sheskey fired his gun seven times, None of the other officers involved fired weapons.
"During the investigation following the initial incident, Mr. Blake admitted that he had a knife in his possession," the DOJ release states. "DCI agents recovered a knife from the driver's side floorboard of Mr. Blake's vehicle. A search of the vehicle located no additional weapons."
The officers involved, including Sheskey, are on administrative leave.
DCI investigators are "continuing to review evidence and determine the facts of this incident." They aim to provide a report to the district attorney within 30 days. The DA will then decide whether charges are warranted.
If the prosecutor determines there is no basis for prosecution of the officer, DCI will thereafter make the report available to the public.
Sign up for our Crime & Courts newsletter
Get the latest in local public safety news with this weekly email.