Two days after gunfire erupted at Madison's Shake the Lake festival, the mayor and police chief defended the city's approach to providing security at large public events while at the same time promising a full review of Saturday's incident and the city's security protocols.
"Shake the Lake ... was an exemplary event right up until the final moments," Mayor Satya Rhodes-Conway said.
"Our partners, our team and the folks in police and fire and many other city staff did an incredible amount of preparation and really thought about every contingency, all different types of threats and all of the ways in which we try to manage risk that comes along with an event like this," she said.
"I am proud of the work that the city team did."
A 20-year-old man was treated and released from the hospital after being hit by one of several shots fired just before 10:30 p.m. Saturday in the John Nolen Drive tunnel Downtown under Monona Terrace.
Police said a fight between two groups of people who know each other led to the shooting, which sent festival goers running. At its peak, Shake the Lake drew 20,000 to 25,000 people, Rhodes-Conway said.
Police Chief Mike Koval said Monday the handgun used in the shooting was recovered at the scene, but the investigation has been hampered by the unwillingness of those involved to speak to police.
City officials again declined to go into detail about what security was in place for the fifth annual Fourth of July celebration and fireworks, with Koval citing "tactical" reasons for not wanting to disclose the number of officers who policed the event.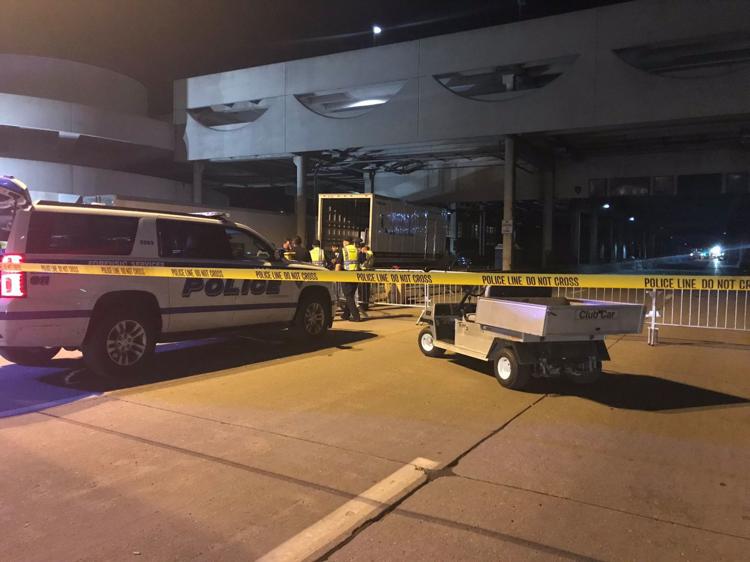 "Between the city of Madison police and the fire department and the Dane County sheriff's deputies there were literally hundreds of law enforcement personnel that were sited for this specific event," he said.
There were also private security personnel in place contracted by Big Top Sports and Entertainment, the event's promoter, according to Koval. Officials from the company, which owns the Madison Mallards minor league baseball team, have declined to comment.
Last year, the Madison Police Department's costs for the event totaled $32,799, $30,857 of which was billed to Big Top.
Koval said using hand-held metal detectors to screen those coming into Shake the Lake "certainly could have been a deterrent." But he noted the "porous perimeter" of the event and said it would have been difficult to seal off the area even after people had been checked.
Rhodes-Conway has used the shooting to criticize the federal government and the Republican-controlled state Legislature for their failure to pass tougher gun laws, noting the state does not allow cities to enact tougher restrictions than those in state law.
After a shooting is "when we need to be talking about the problem of guns," she said. "It is unacceptable to say after a piece of gun violence that we shouldn't be talking about changing policy. We need to change policy in this country to make sure that fewer people have access to guns."