But for the armored vehicles, extra barricades and rooftop surveillance teams, Sunday was just another dreary winter day on Madison's Capitol Square.
Dog walkers and joggers passed through the area. A man in black workout clothes did squats. Three men sought to share the "good news" of Jesus Christ with passersby, one of the men's voices echoing throughout the quiet square.
"Jesus died for all your sins," he shouted. "If you're a sinner, you're lost."
Adding to the sense of normalcy: the absence of an armed insurrection.
Alarmed by reports that backers of President Donald Trump would seek to take statehouses by force as they had the U.S. Capitol earlier this month in an effort to stop Congress from certifying the election of Joe Biden, police and National Guard troops stood watch over a fortified state Capitol. But the armed protesters didn't show up.
About the most worrisome development came Saturday night, when police arrested a suspected intoxicated driver after he drove up the exteriors steps to the Capitol on Martin Luther King Jr. Boulevard, drove around the building and then drove off around 9:30 p.m., according to Madison police.
Police arrested Willie Burks on suspicion of third-offense drunken driving, reckless driving, operating with a suspended license, driving against traffic and driving on a sidewalk. The incident was not believed to be politically motivated.
Although details of the rumored protest were sketchy, police were taking no chances. Scores of National Guard troops could be seen entering the Capitol early Sunday morning.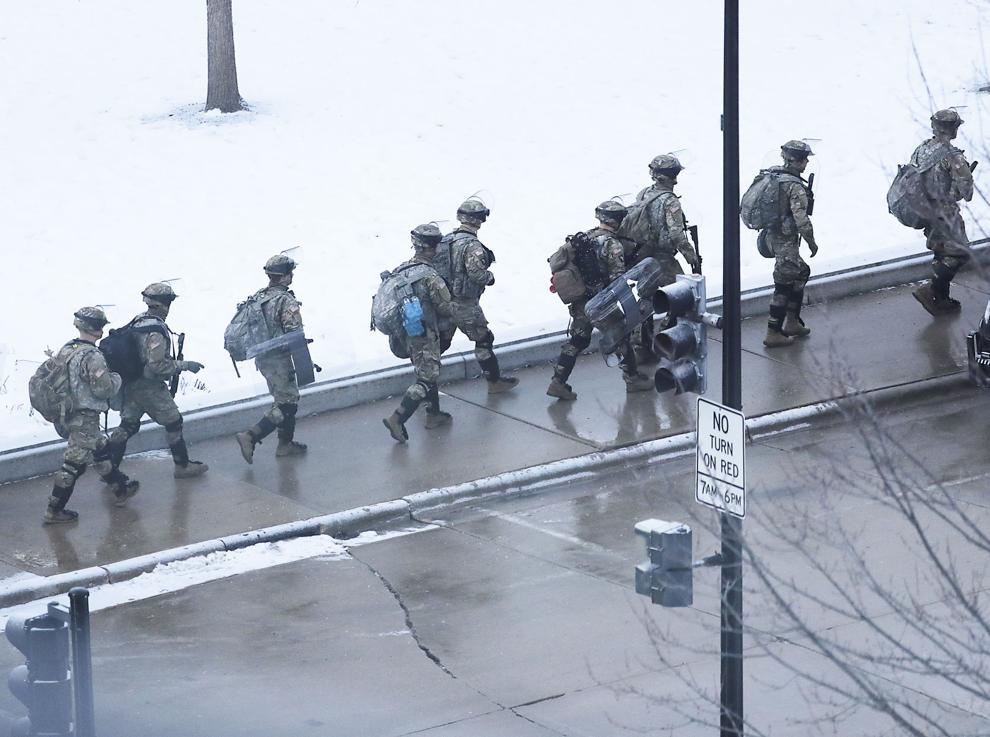 Armored vehicles were stationed outside multiple entrances, and squad cars blocked off portions of the square. Orange snow fencing cordoned off other entrances, and businesses were largely boarded up.
Traffic was allowed in certain sections, but it was impossible to drive all the way around the square. Buses have been rerouted to the outer loop of the square through Wednesday, Inauguration Day, as authorities continue to be on high alert for possible riots.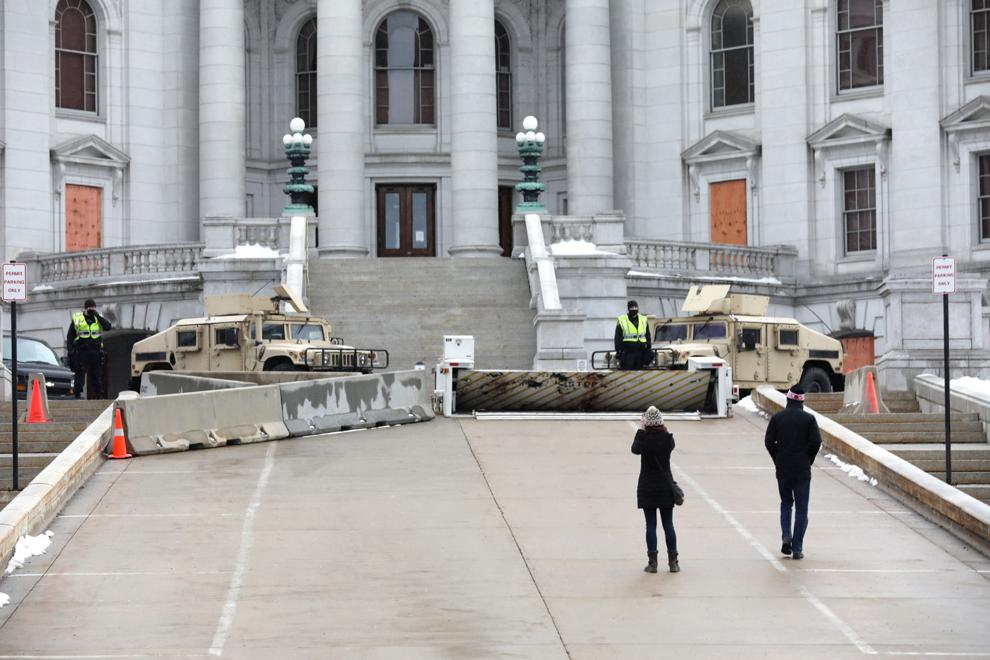 But political protest was scarce on this day.
Ronald Faust, wearing a red "Make America Holy Again" cap, and Geralyn Kettermann arrived to take part in the Jericho March movement, in which Trump supporters circle the Capitol several times while praying.
Police and plastic fencing kept anyone from circling the building directly along its top terrace, as they have done regularly since the Nov. 3 election. The security did not surprise Kettermann, 65, of the town of Fulton.
"I kind of figured this was probably going to happen one of these days before the Inauguration Day," she said.
Ketterman said the heavy security measures were warranted but contrasted them with the response to the unrest over the spring and summer over racial inequity and police treatment of Black people.
Faust, 70, of Cross Plains, said if any violence were to happen at the Wisconsin Capitol, it wouldn't be perpetrated by Trump supporters.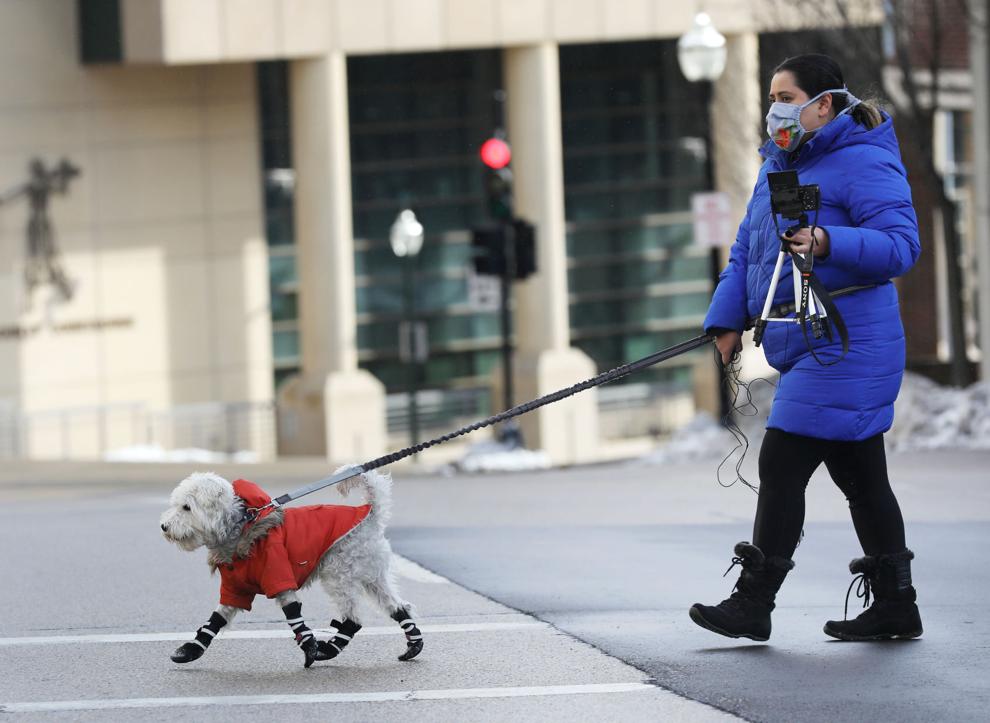 Both continue to believe there were unspecified problems with the presidential election, although none of the allegations of widespread fraud by Trump and his allies have been substantiated.
Despite the lack of armed protesters, the heightened police presence made the atmosphere Downtown tense.
"We try to be respectful and not overreact, but at the same time we have to make sure we reasonably have sufficient resources to ensure our community safety, including lawful protesters," Lt. David Jugovich said.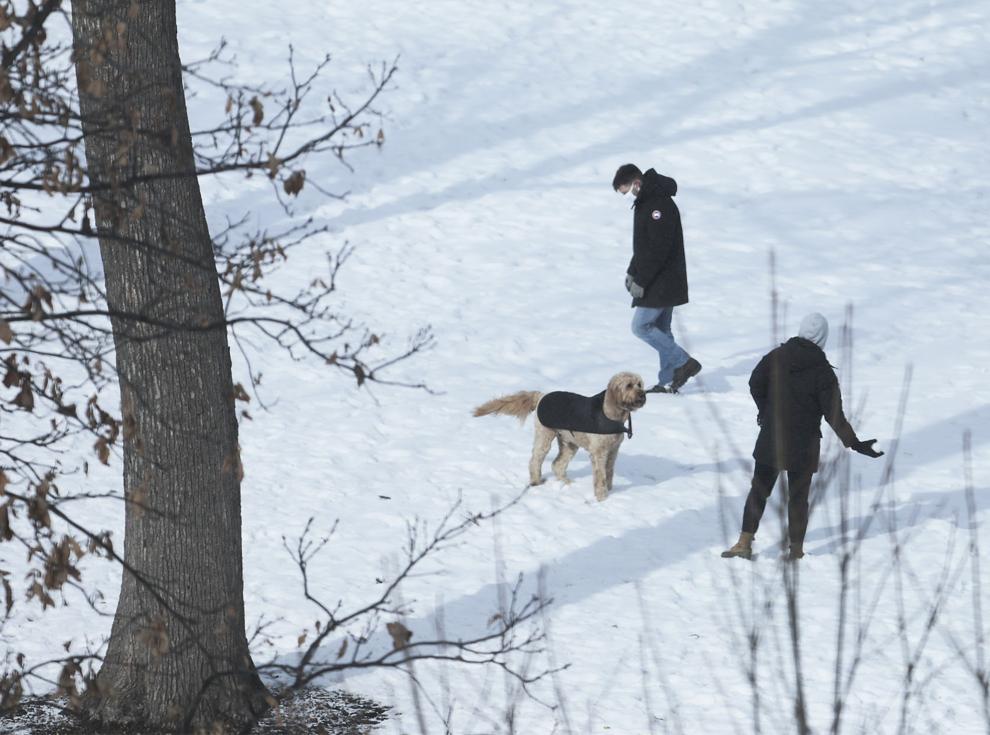 Jugovich said determining how many officers to send in ahead of a potential event is "not an exact science," especially when the "threat is unknown." But he said there was "significant concern" of demonstrations happening at all 50 U.S. capitals ahead of the inauguration, and police needed to prepare for that possibility. He noted that when police at the U.S. Capitol were not prepared for unrest on Jan. 6, people died.
"We're going to take the information that's being shared in the intelligence community seriously, and not ignore it," Jugovich said.
The FBI has warned of plans for armed protests at all 50 state capitols and in Washington, D.C., in the days leading up to the inauguration.
Several community organizations had planned a "mutual aid" event Sunday, distributing free meals, hot drinks and warm clothing "in opposition to the fascist presence in our local community and across the country."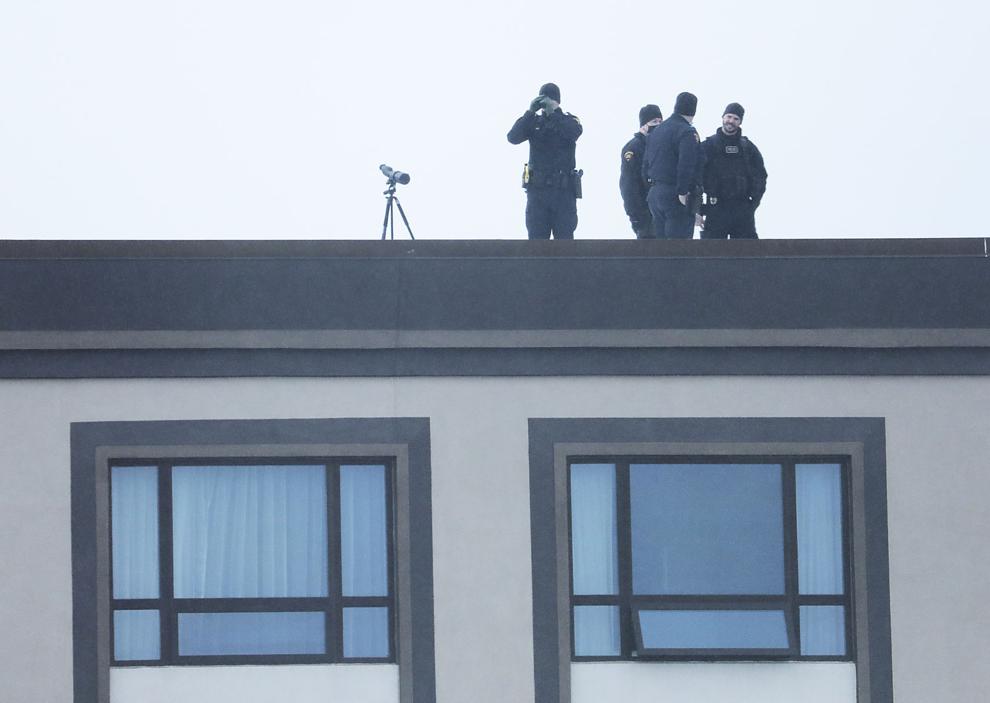 "We want to stress that there may not be safety in numbers and there won't be a security team present at the Capitol if you should choose to show up to the Capitol on Sunday," Madison IWW General Defense Committee Local 100 wrote in a Facebook post. "Folks should proceed at their own risk if they are going to go on Sunday."
Small demonstrations did take place at some other statehouses Sunday. About two dozen people, several carrying long guns, protested outside the Ohio state Capitol, observed by several dozen state troopers. Several dozen people — some carrying American flags — gathered at South Carolina's Statehouse. And at Michigan's Capitol, a small group of demonstrators, some armed, stood near a chain-link fence surrounding the building as state police walked the grounds and National Guard vehicles were parked nearby.
One protester currently at the WI State Capitol and he has thinks "Trump is a dictator, not a president." Also, a heavy police and Nat'l Guard presence, some folks walking dogs, and plenty of reporters. pic.twitter.com/YofJWBqWna

— Dylan Brogan (@telldylan) January 17, 2021
More than a third of governors had called out the National Guard to help protect their state capitols and aid local law enforcement officers. Several governors issued states of emergency, and others closed the buildings to the public until after the inauguration.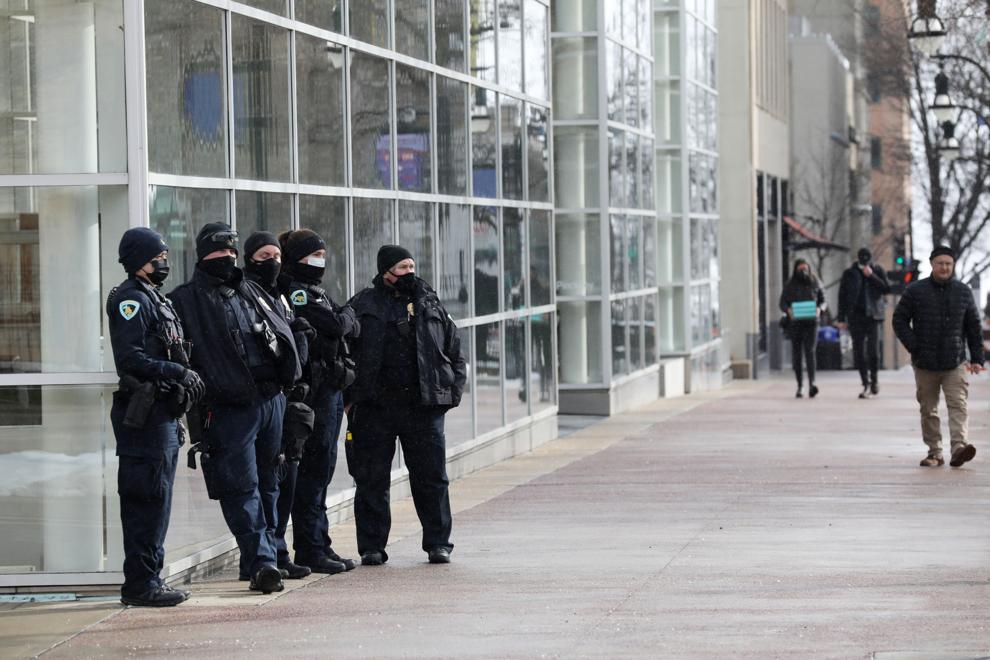 Security in Washington, D.C., has also intensified ahead of the inauguration. Tall fencing surrounds the U.S. Capitol, the National Mall is closed to the general public, and the District of Columbia's mayor asked people not to visit. Some 25,000 National Guard troops from around the country were due in the city by early in the week.
State Journal reporters Emily Hamer, Elizabeth Beyer, Barry Adams and Chris Rickert, and The Associated Press contributed to this report.