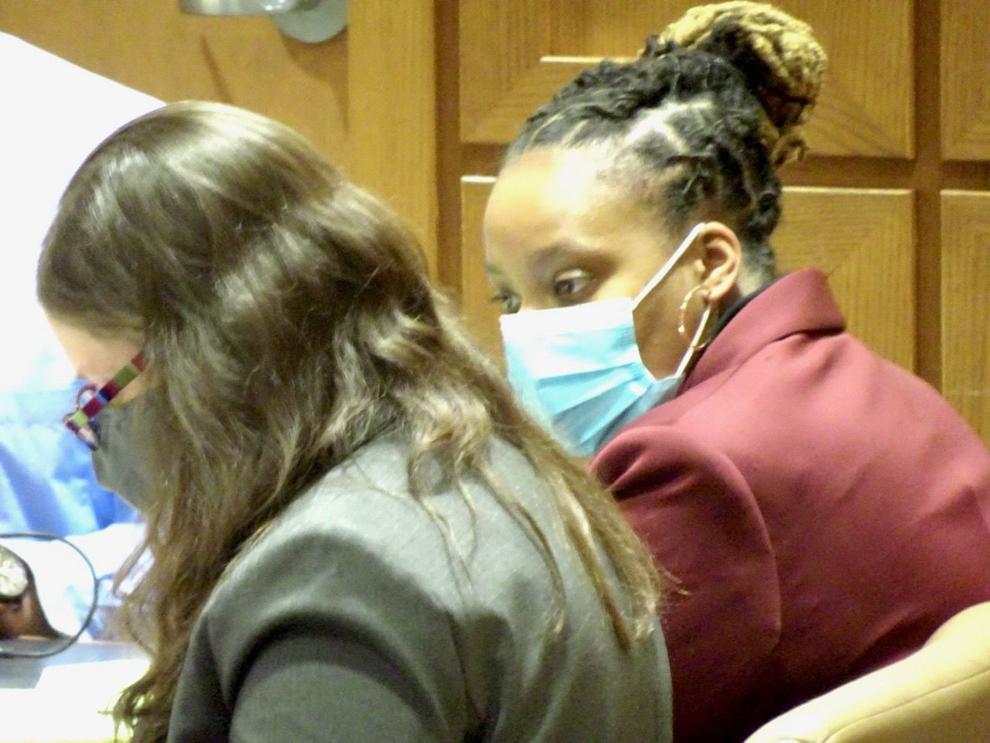 The 2018 shooting death of a man in a Downtown parking ramp, which unfolded as the State Street area was being cleared of Freakfest revelers, started as a grudge killing according to prosecutors, or it was self-defense, according to the accused's defense attorneys.
On Tuesday, a jury began hearing testimony in the long-pending first-degree reckless homicide case of Kenyairra Gadson, 24, of Madison, who is charged with shooting to death Steven Villegas, 21, during a confrontation in the Frances Street side of the State Street Campus Garage early on Oct. 28, 2018.
Gadson maintains she fired her gun to protect herself and her cousin, Courtney Miller, as they tried to flee from a man who had threatened her and was part of a group that attacked Miller, said one of Gadson's attorneys, Laura Breun, during her opening statement.
"Kenyairra Gadson did not want any of this to happen," Breun said. "Absolutely not."
District Attorney Ismael Ozanne contends a long-simmering feud between Gadson and Donivan Lemons led to the shooting, which was engineered by Gadson.
"The evidence is going to show that this is not a situation in which Ms. Gadson was in fear," Ozanne told the jury. "This was a trap laid for Mr. Lemons, but it's one that killed Mr. Villegas."
The trial, before Circuit Judge Chris Taylor, is scheduled to last three weeks, though it may not take that long.
Both sides say there is no doubt who shot whom.
"The evidence is going to show that this case is not a whodunit," Ozanne said. "Ms. Gadson shot and killed Steven Villegas, the bullet entering his chest at close enough range to leave gunshot residue on his clothing."
Ozanne told the jury Donivan Lemons and his sister, Kendra, were celebrating birthdays that night. Villegas went Downtown to meet them. Security and surveillance videos that the jury will see, Ozanne said, will show the movements of two groups of people — the one that Donivan Lemons and Villegas were part of, and the other the group that Gadson was part of, which included Gadson, Miller and Mekayla Buckner.
Both groups went toward Wando's, at University Avenue and South Frances Street, but perhaps because of bar closing time Gadson's group did not enter Wando's and went back toward the parking ramp where they had parked.
The two groups encountered one another and eventually were all walking in the same direction, Ozanne said.
Video shows that a few minutes after both groups arrived at the ramp, Kendra Lemons came running from the ramp toward police at Frances Street and University Avenue to get help after Villegas was shot.
Gadson is then seen on video leaving the ramp, walking toward State Street, then to Langdon Street, where it appeared she tried to blend in with a group standing there. After some vehicles passed, she continued on, taking off her white vest before disappearing on Langdon, Ozanne said.
Buckner hid the gun, Ozanne said, and a loaded extended magazine that had been in the gun was found in a trash can at the ramp, near where Gadson's dropped phone was found. Miller was arrested by police at that same stairwell, he said.
"The evidence will also show that Ms. Gadson believed that Mr. Lemons was a snitch," Ozanne said. Gadson had seen a police report related to a case involving Gadson's brother, Raequon Allen, in which another man was attacked with a flare gun. Lemons was present then, Ozanne said, and gave information to police, "which Ms. Gadson used to label Mr. Lemons a snitch."
On the other side, Gadson felt like she was a target of Donivan Lemons, whom she has known for years, Breun said. Gadson had known Lemons to pull out a gun.
"She knows what he's capable of," Breun said. "And she knows that he's after her because he falsely believes she has jumped his sisters just a short time before."
That night, as the two groups converged on Frances Street, Breun said, Lemons looked Gadson in the eye and told her she knew what time it was in a threatening tone that included an obscenity.
Gadson and her two friends tried to walk away, but Donivan and his friends followed right behind and followed them back to the parking ramp.
When they reached Buckner's car in the ramp, it's just Miller and Gadson, who were followed by Lemons, Villegas and others, Breun said. Gadson looked across the car and saw Miller get punched from behind without warning.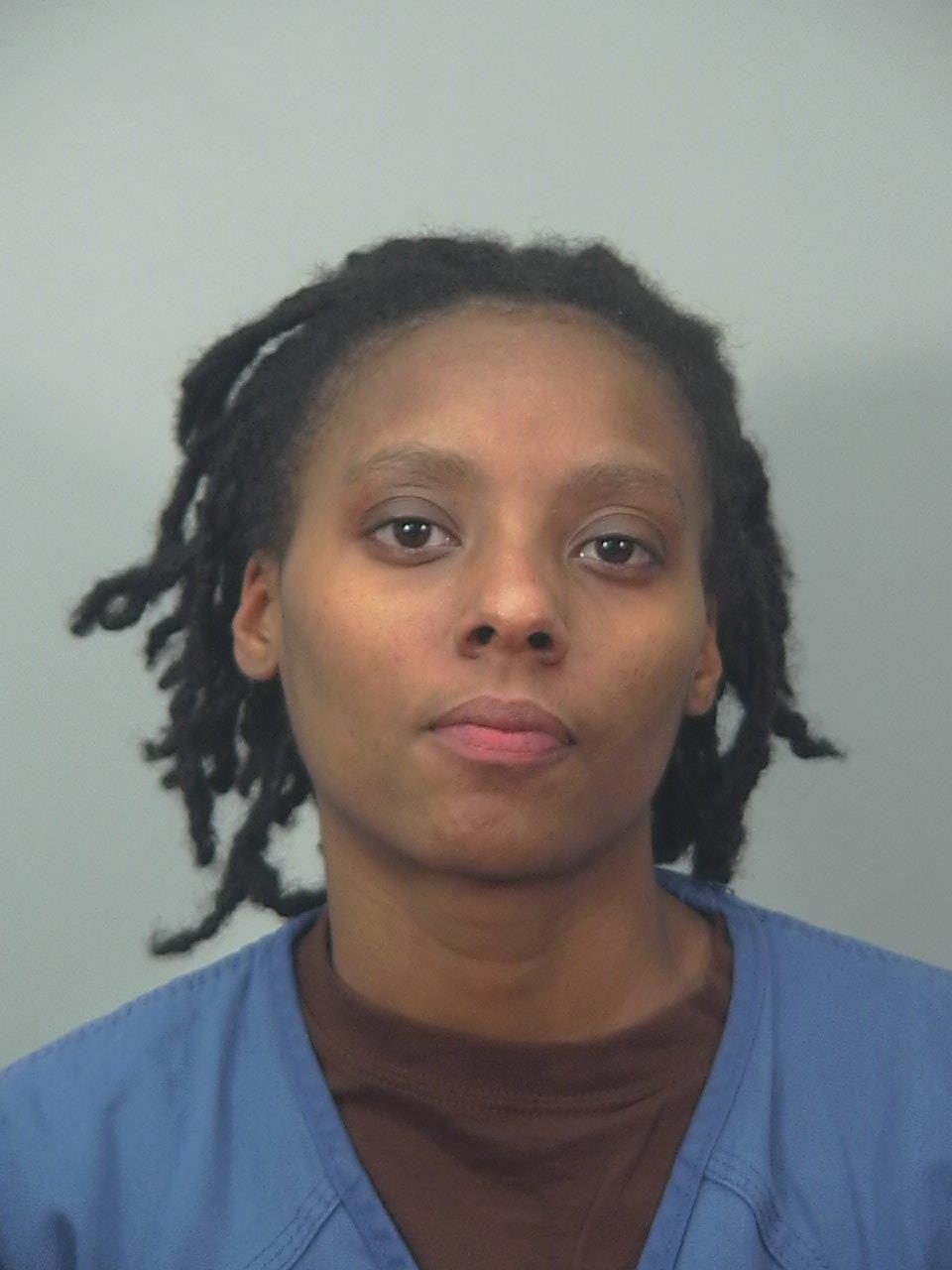 "She has a decision to make," Breun said. "She has to decide what to do. She had left her gun in the glove box of the car, and she made a split-second decision, to use the gun to save herself and her favorite cousin Courtney Miller."
Gadson fired one shot, which sent everyone running. She got into the car and removed the magazine from the gun, which still had 16 unfired bullets. She put the gun back in the glove box.
As Buckner finally reached the car, everyone was panicked, Breun said.
Buckner started driving down the ramp but stopped so Gadson and Miller could get out. Gadson threw the gun magazine in the trash and dropped her cellphone on some stairs nearby.
"It's all a blur, she doesn't know what to do," Breun said.
Gadson walked away and found out later that day that Villegas was dead. Gadson decided to turn herself in.
Breun said Gadson is allowed by state law to defend herself if she or another person are being attacked, and may use deadly force if she reasonably believes that level of force is necessary to prevent imminent death or great bodily harm.
"That is what the evidence in this case will show," Breun said, "that Kenyairra Gadson acted lawfully in defending herself in that moment in the parking garage."
---