SOMERSET — A Minnesota teenager died and four other people were seriously hurt after being stabbed while tubing down a western Wisconsin river, authorities said.
St. Croix County Sheriff Scott Knudson the victims and suspect, a 52-year-old Prior Lake, Minnesota man, were all on the Apple River when the attack happened Saturday afternoon. Knudson said investigators were working to determine what led to the stabbings and whether the victims and suspect knew each other. They were tubing with two different groups that included about 20 people.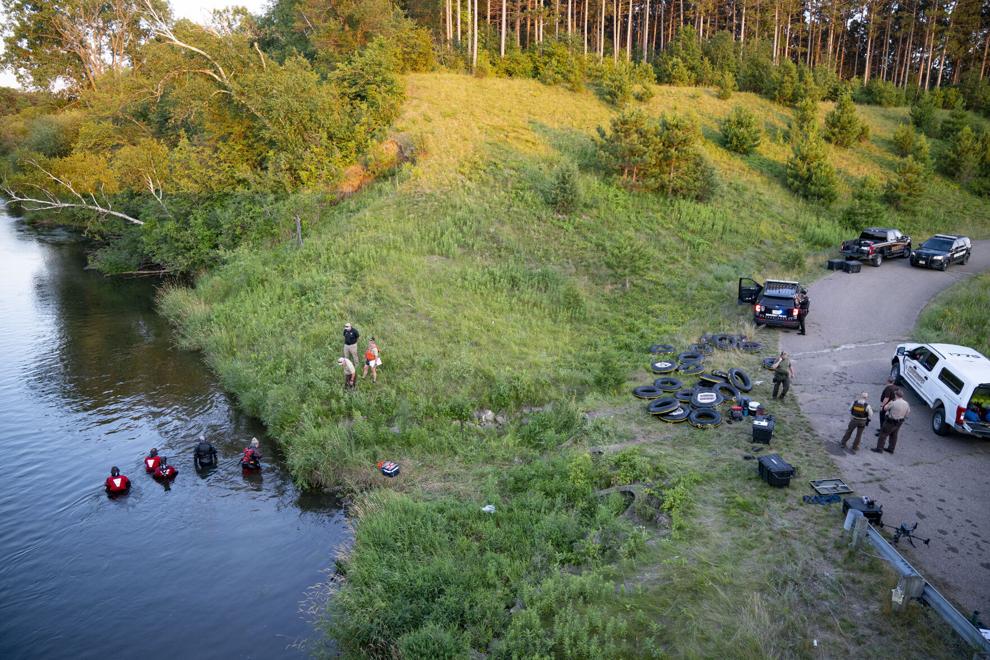 "We don't know yet who was connected to who, who knew each other or what precipitated it," Knudson said.
The knife attack happened on a difficult-to-access section of the river near the town of Somerset, which is about 35 miles east of Minneapolis. The suspect was arrested about an hour and a half later while getting off the river downstream.
"Thank goodness a witness had taken a photo of him," Knudson told the Minneapolis Star Tribune. "Another witness located him at the exit of the tubing area, where he was taken into custody."
A 17-year-old boy from Stillwater, Minnesota, died. Two of the other victims were flown to a hospital in St. Paul, Minnesota, and two others were taken there by ambulance. The sheriff's office said Sunday that the condition of all four surviving victims — a woman and three men in their 20s — ranged from serious to critical. They suffered stab wounds to their chests and torsos.
The sheriff's office didn't name the victims, but did provide a few details about them. The victims included a 20-year-old man and a 22-year-old man from Luck; a 22-year-old man from Elk River, Minnesota; and a 24-year-old woman from Burnsville, Minnesota;
The name of the suspect wasn't immediately released, but St. Croix County jail records show a 52-year-old man was being held without bond on suspicion of first-degree homicide, four counts of aggravated battery and four counts of mayhem.
The Minneapolis Star Tribune reported Monday that St. Croix County District Attorney Karl Anderson said that it's possible the suspect could be charged on Monday. 
The paper reported that Stillwater High School Principal Robert Bach said in an e-mail to families following the death of incoming senior Isaac Schuman that "we extend our deepest sympathy to the family and everyone impacted directly or indirectly. ... During this time of grief, we ask you to keep the family in your thoughts.
"The death of a classmate, even for those who didn't know them well, will impact each student differently, and all reactions need to be addressed with great care and support. We encourage you to talk with your children about this sad news and help them to process their feelings.
"Please let us know how we can continue to help you and your children as we work through this difficult process together."
Courts reporter Ed Treleven's memorable stories from 2021
From the more than 240 stories I published in 2021, here are five that stand out in my mind for various reasons, because of their unusual subject matter, popularity among readers or the lasting impact the subjects of those stories will have. Most are different from the usual things I encounter in the courts every day.