Anisa Scott, an 11-year-old girl who has become the latest victim in a summer of surging gun violence, will be taken off of life support Thursday morning, her family said Wednesday evening.
Lorene Gomez, one of Anisa's grandmothers, said between sobs that the family decided to remove her from life support because of critical head injuries she sustained during a shooting on Tuesday.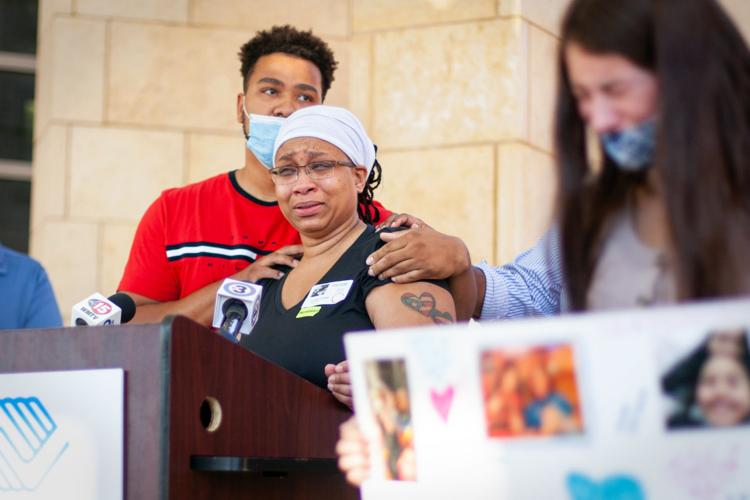 Anisa's mother, Ashley Rios, and father, Marcel Scott, decided they will take their daughter off of life support at 11:11 a.m. Thursday because she was shot on Aug. 11 and is 11 years old.
"I will always cherish the 11 years I did get to spend with her," Rios said at a Wednesday news conference held outside American Family Children's Hospital where her daughter is being treated. "Anisa will always be right here."
A Facebook fundraiser started for Anisa and her family has already raised over $38,000 in two days. Michael Johnson, president and CEO of the Boys & Girls Club of Dane County, said Anisa's mother will be taking time off from her job in the healthcare field to be with her family.
More than a dozen of Anisa's family members and friends flanked her parents at the event. Some held posters filled with pictures of the girl.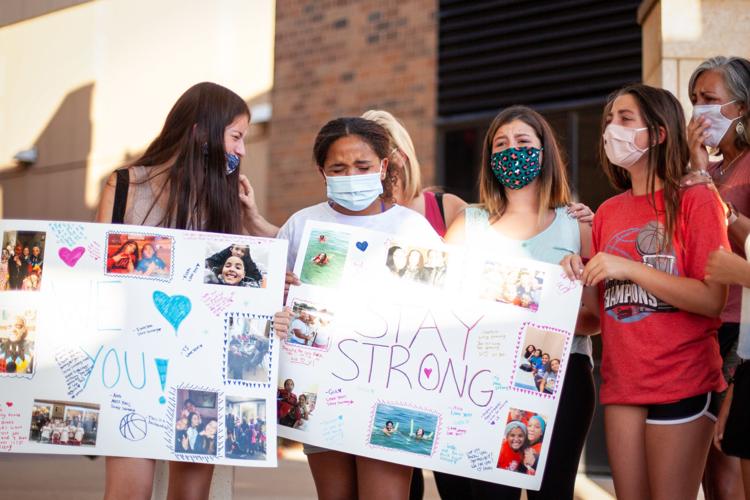 Gomez said a "good morning" text from her granddaughter greeted her daily. She pleaded for an end to gun violence.
"My grandbaby will take her wings," she said through tears.
Anisa was an "amazing basketball player, according to her uncle, Jovani Gomez. She played on a basketball team and loved Stephen Curry, monster trucks and school.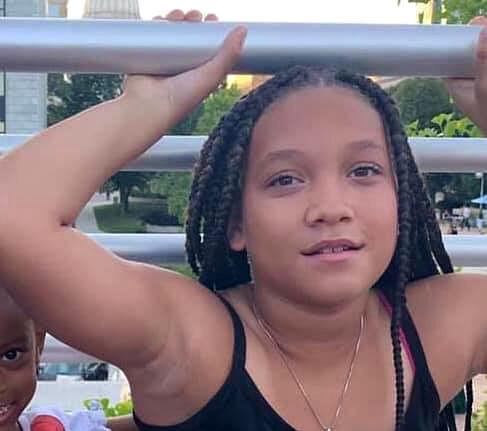 Her father, who had built her a motorbike, said she was a "great driver." He said he was young when he unexpectedly became a father, and it changed him to be the person he is now.
"I've been in this 11 years with you, Anisa," he said. "We've been through many things. I taught her as much as I could teach you at the age I could teach you, probably a little bit more than I should."
Through Tuesday, there have been 143 shots-fired incidents in 2020 so far, an 88% increase over the same time period last year.
'Break the cycle'
Earlier on Wednesday, Madison leaders called for people to speak out, invest in community resources and act as role models to end the shootings amid increased gun violence.
Anisa was riding in a car on Tuesday morning when a shooter in another vehicle fired into the car near the intersection of East Washington Avenue and Lexington Avenue. Police believe the driver of the vehicle, who has a connection to the girl's family but isn't related to her, was the intended target.
"I come to you today not to talk about the COVID pandemic, but to talk about the pandemic of gun violence that has affected every corner of our city," City Council President Sheri Carter said at a news conference in Penn Park on the South Side. "We need to stop the hate, stop the retaliation, put down the guns — the collateral damage is too great of a burden for you to bear."
A group of Black community organizers, religious leaders, nonprofit heads and City Council members spoke to the need to break a cycle of violence and called on investments in jobs, stable housing and community spaces as a means of preventing further gun violence.
"If you know who's doing this shooting, you have to help us bring an end to this," said Ruben Anthony, president and CEO of the Urban League of Greater Madison. "It's unacceptable if someone shoots into a car where a kid is. ... We want that person brought to justice."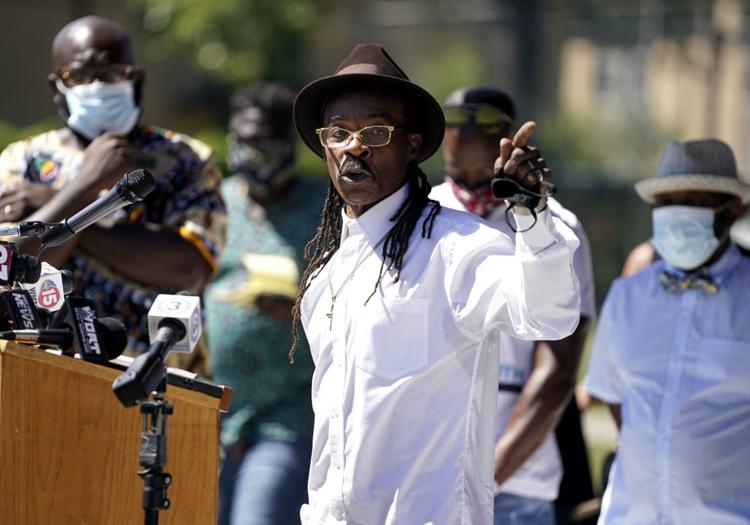 James Morgan, a peer support specialist for JustDane, formerly Madison-area Urban Ministries, said a lack of educational and wealth-building investments in Black communities in Madison makes them "communities of confinement."
Morgan, who mentors formerly incarcerated individuals as part of his work, urged Black men to "not be invisible" and head off shootings by showing those who may be caught up in gun violence there's "a road map to what it means to be a man."
"I spent 30 years in a cage in prison," Morgan said. "So the message to you young people who are doing this, they have a place for you. If you think you can't breathe now, believe me you won't breathe then."
Increase in shootings
Madison police spokesman Joel DeSpain said Wednesday no arrests have been made in connection to the shooting Tuesday.
The daytime shooting follows an upswing in shots-fired incidents this summer. In June, there were 29 shootings reported, which at that time was a one-month record since the Madison Police Department began keeping records. And in July, the record was broken with 44 shootings recorded — a number Carter called "staggering."
Several of the shootings, including the fatal shooting of Maurice Bowman on July 25 on the Southwest Side, have involved people in vehicles firing at each other.
Acting Police Chief Vic Wahl said Wednesday that some of the shootings are "clustered" and appear to involve groups retaliating back-and-forth, but retaliatory shootings don't account for the entire uptick.
"For those choosing to continue the pattern of violence and gun violence, rest assured as president of the Common Council, along with my fellow councilmen, we will back law enforcement on their investigation to hold you accountable for the gun violence," Carter said.
Anthony Cooper, executive director of the Focused Interruption Coalition (FIC), a community-based organization that responds to gun violence incidents and uses peer support to prevent further conflict, said Madison and Dane County need to do more to prevent violence or "move the hell out the way."
"It takes all of us as a community to work together to get things done," he said. "Until that happens, we'll continue to have the same issues time and time and time again."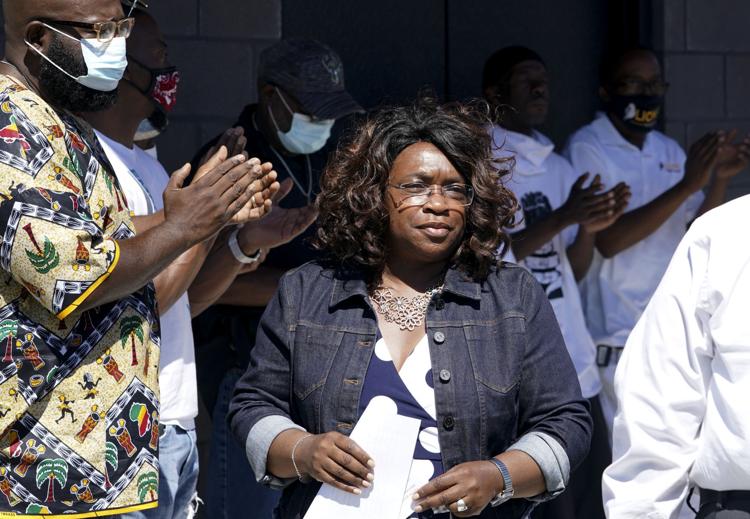 In the coming weeks, Carter said the city will be "working on services, resources and opportunities to lead to a healthier, sustainable lifestyle" in response to the shootings.
She didn't have specifics to share on what further city investment into violence prevention could look like, but said it could potentially be built into the 2021 budget when the City Council begins deliberations on the spending plan this fall.
Carter acknowledged, though, that it could be a difficult task with the COVID-19 pandemic creating a projected $20 million to $25 million shortfall in the city's budget for next year.
"That's going to be very hard to do," she said. "This is so important, we're talking about lives here, and at some point in time it has to rise to the top."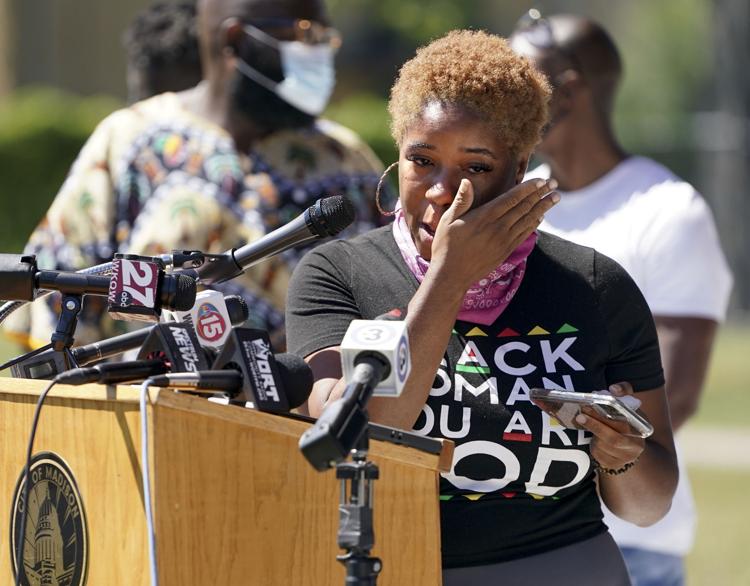 Shyelle Smith of Black Umbrella Global, a group organizing protests against racism and police brutality since the death of George Floyd, said a lack of resources and investment in communities of color results in violence and crime.
"Our basic needs are not being met," she said. "It hurts my heart that this young lady got shot over pettiness. In order to prevent things like that, we need to help ourselves, we need to help our communities."
<&rdpStrong>Gun violence tops recent notable crimes in Madison area</&rdpStrong>
Dozens of shots fired by multiple assailants at West Side Madison park; 3 people hit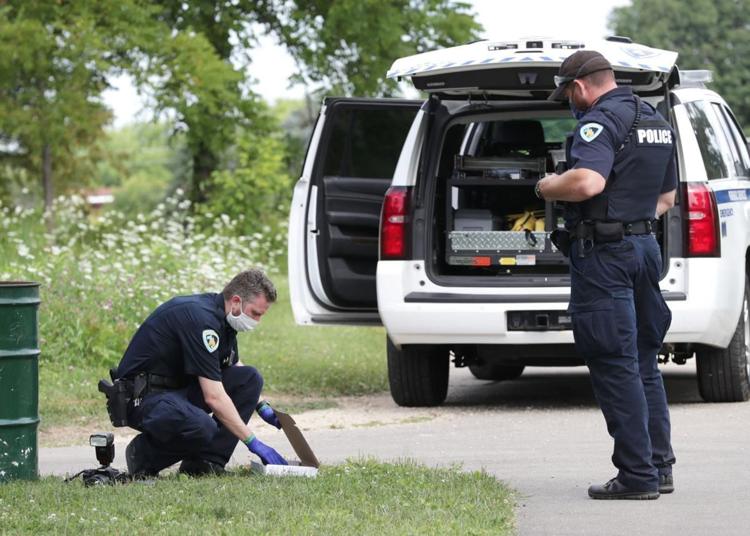 Judge declines to toss charges against 2 women in attack on state senator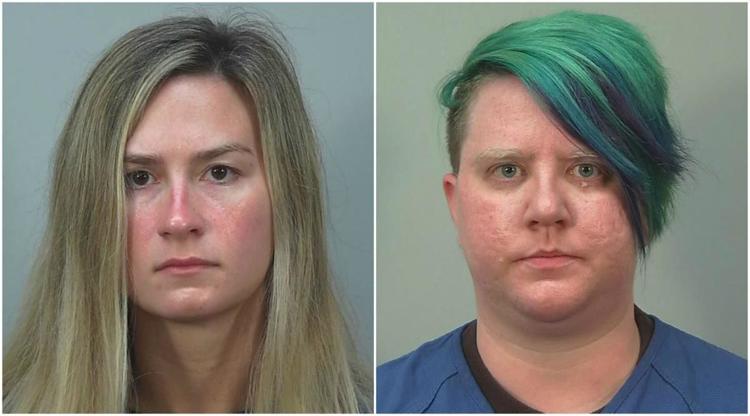 Madison police investigate 2 different shootings on East Side Friday and Saturday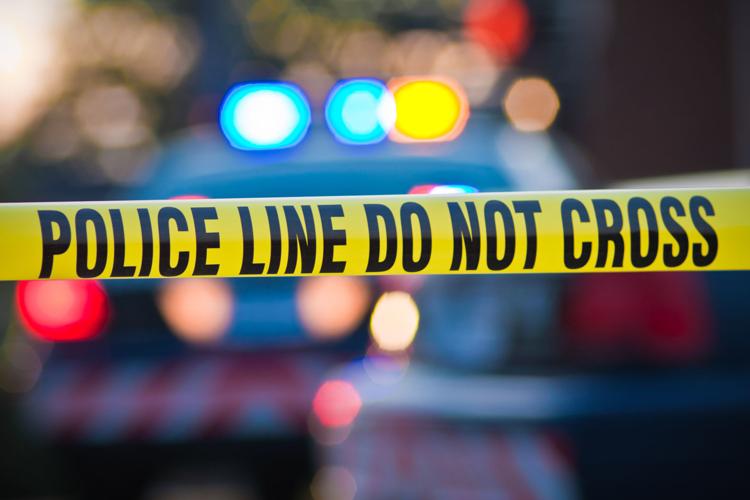 Woman attacked while out for run on Capital City Trail, Fitchburg police say

White man arrested after making 'racially derogatory' comments to 2 Black teen girls, Madison police say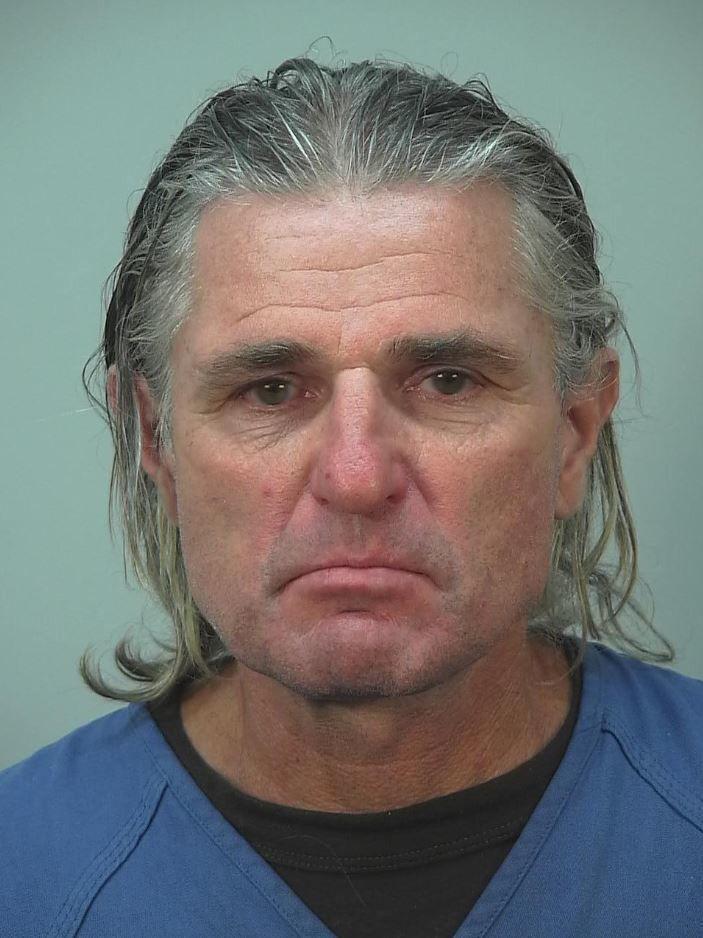 Bail for Madison man accused of murdering his 13-year-old daughter is set at $1 million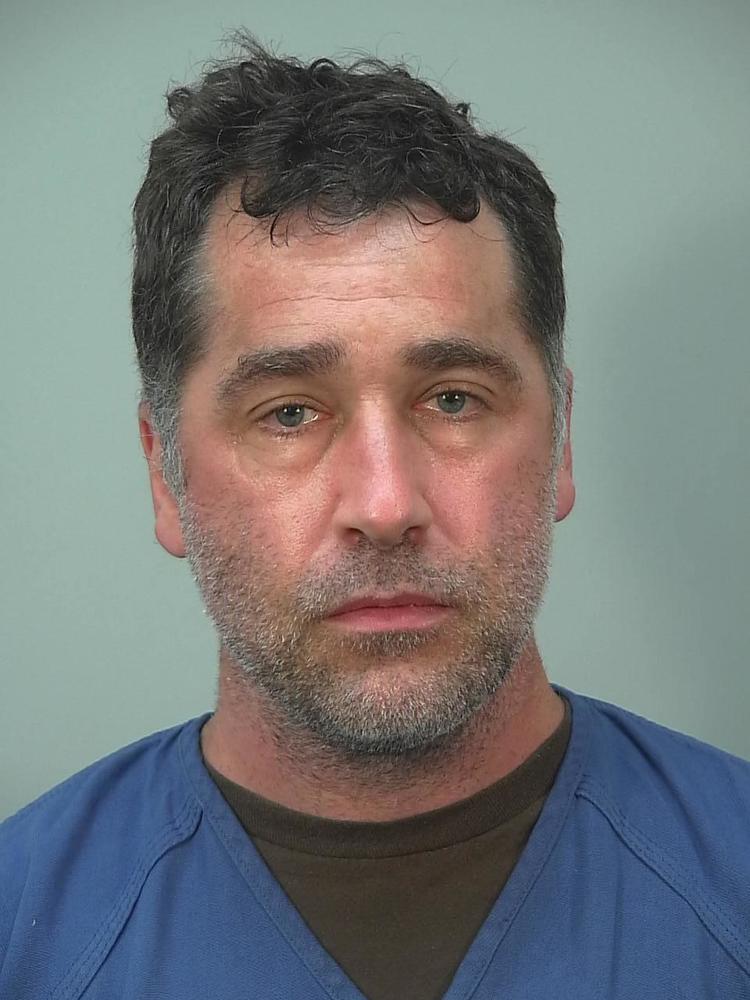 Man tries to burglarize home by throwing brick through window, Madison police say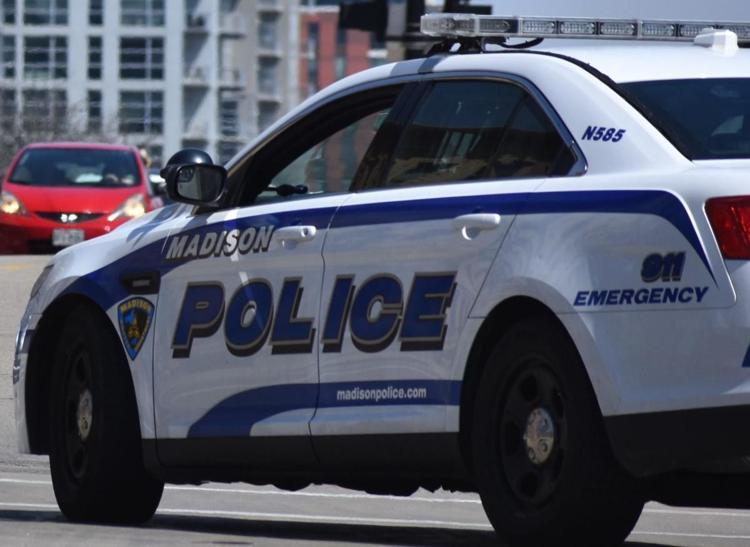 Woman seriously injured in T-bone crash on East Washington Avenue, Madison police say
Police looking for man involved in Middleton hit-and-run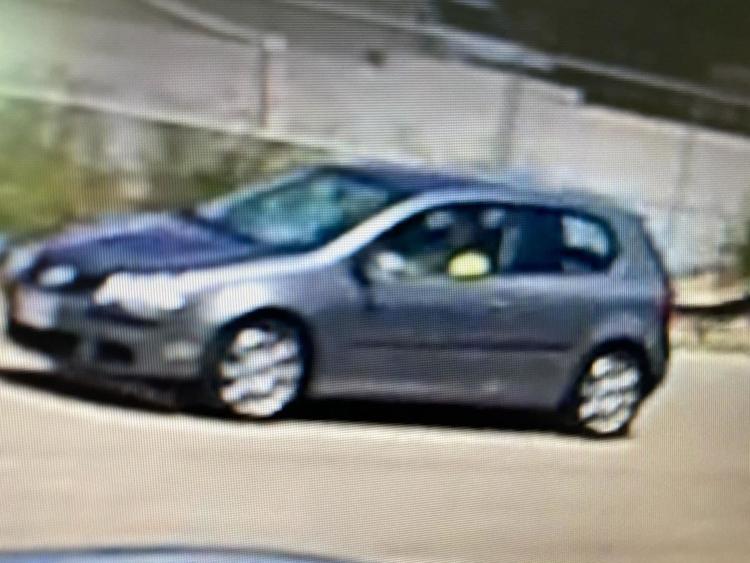 Man arrested after fighting, yelling homophobic slurs at bar-goers, Madison police say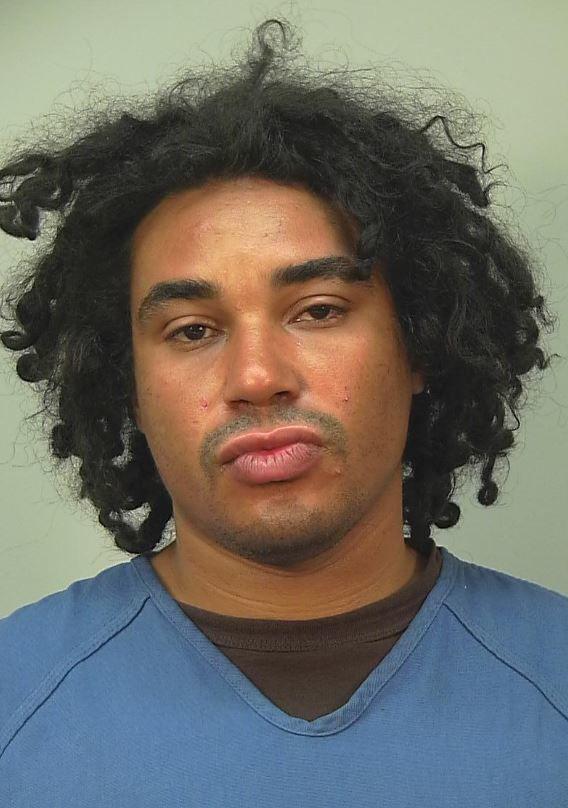 Sign up for our Crime & Courts newsletter
Get the latest in local public safety news with this weekly email.